Fall pumpkin puzzle craft idea for kids (with free template)
Some of the best things I like about fall are pumpkins, apples, and all the shades of orange and yellow that Nature paints around you.
Like any other season, fall or autumn comes with its own unique attractions like fallen leaves, pumpkins, acorn, apples, etc.
And therefore, we can draw many ideas from these to create craft ideas for kids. Today, we are here with a pumpkin puzzle fall craft.
Fall pumpkin craft
This craft gives kids the opportunity to create a puzzle, solve it and then also do finger painting. It's going to be fun!
Before moving onto the craft, we would appreciate it very much if you will check out our Youtube channel and subscribe to it. We upload new easy craft tutorials every week there. Thank you!
So let's get started!
Some of the links in this post are affiliate links, which simply means that if you happen to purchase something, I get a small commission at NO extra cost to you.
Materials Required:
Color sheet or A4 paper to stick the puzzle on
Scissors
Glue
Paint
Template #3 – Fall pumpkin puzzle craft (available in our free resource library – get the password by signing up using the form in step 1)
Step 1: Download and print the printable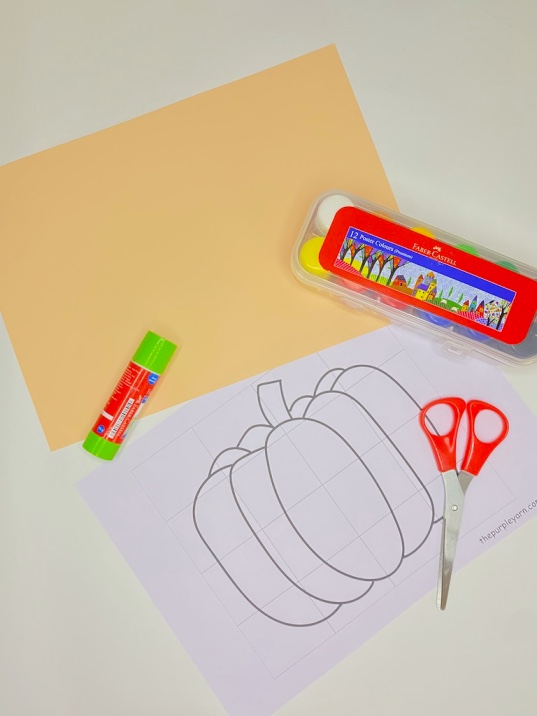 In this step, you can download the printable from the resource library by signing up usig the form below and print it.
Free printable template for pumpkin puzzle fall craft
Get the free template for this craft and password for the library to your email by filling out the form below.
Step 2: Making puzzle pieces and assembling them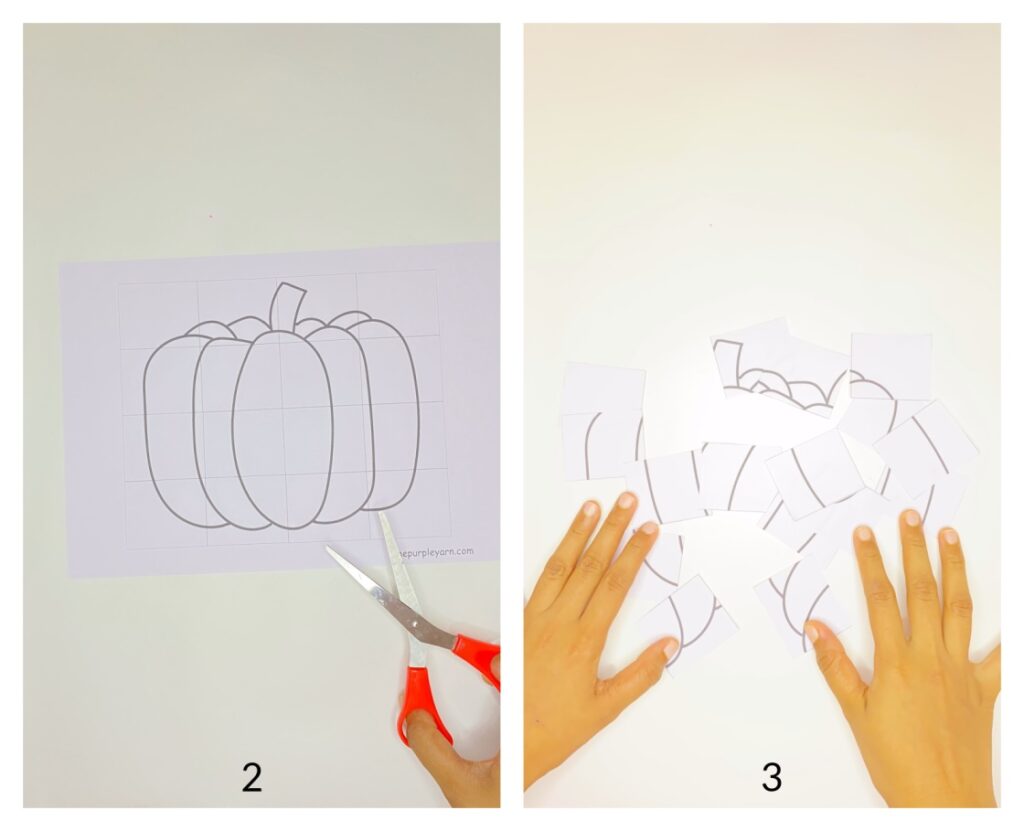 2. After taking the printout, cut along the grid lines on the picture.
3. Jumble the pieces.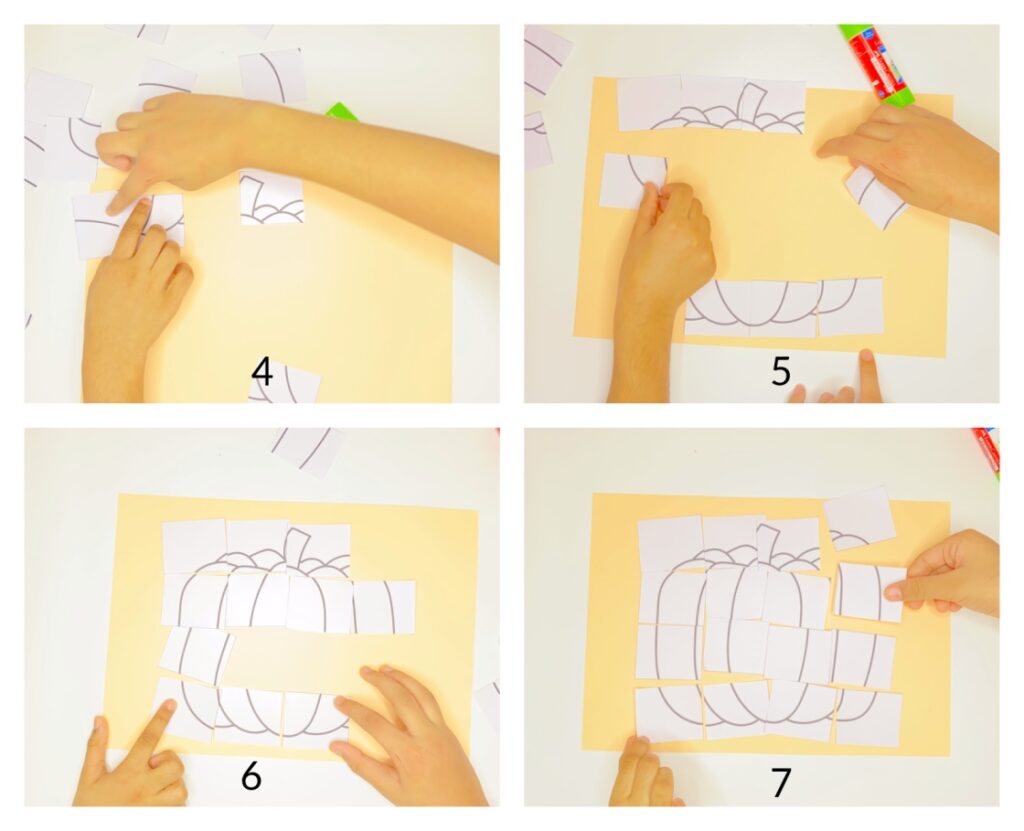 4-7. Place the jumbled pieces of paper on another sheet of paper and let kids solve the puzzle.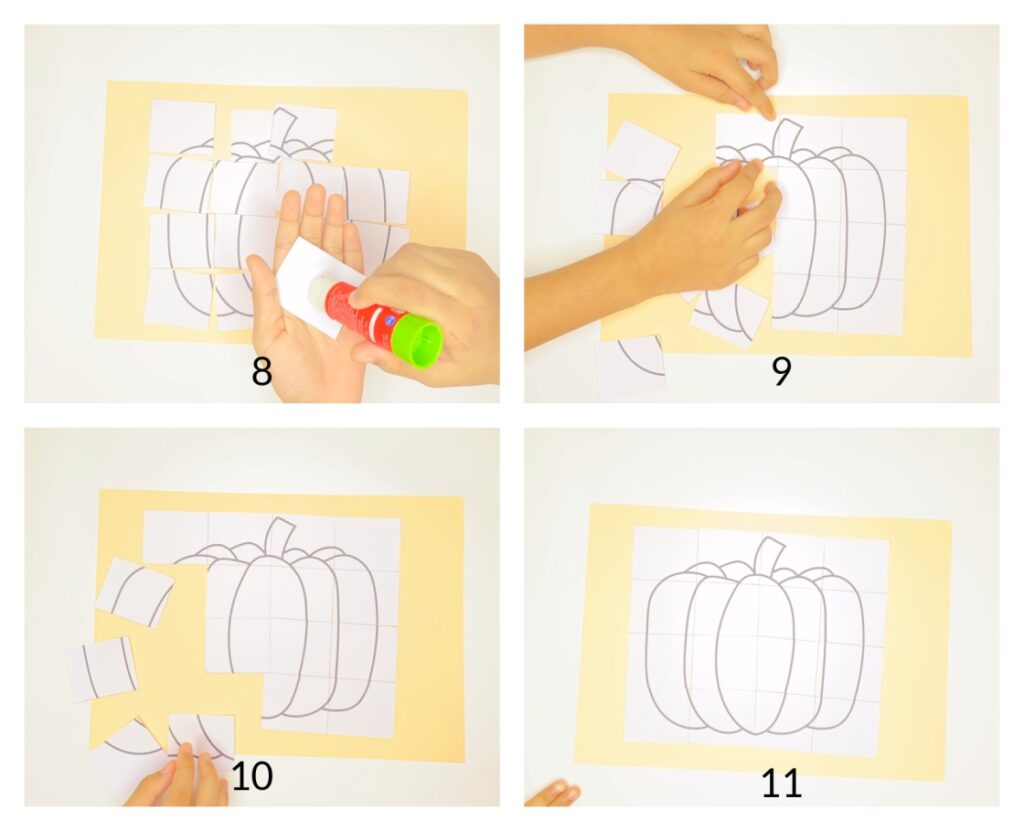 8-11. After they correctly put the pieces together, make them stick each piece of paper to the sheet below neatly as shown in the picture.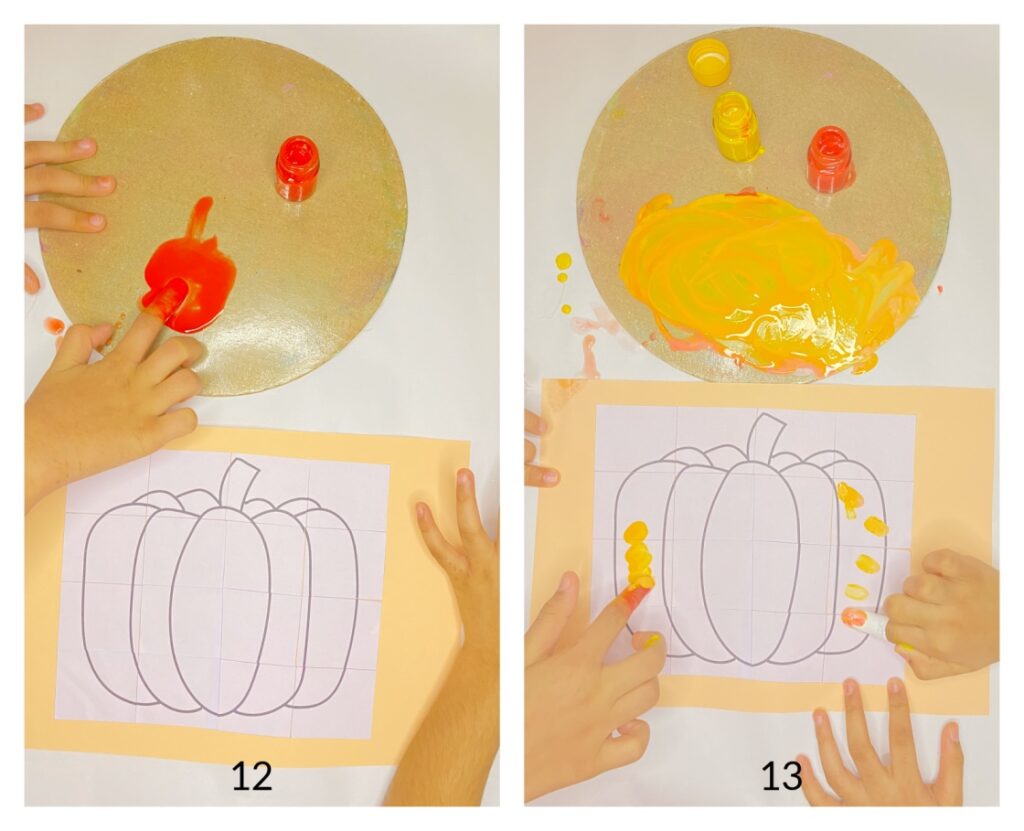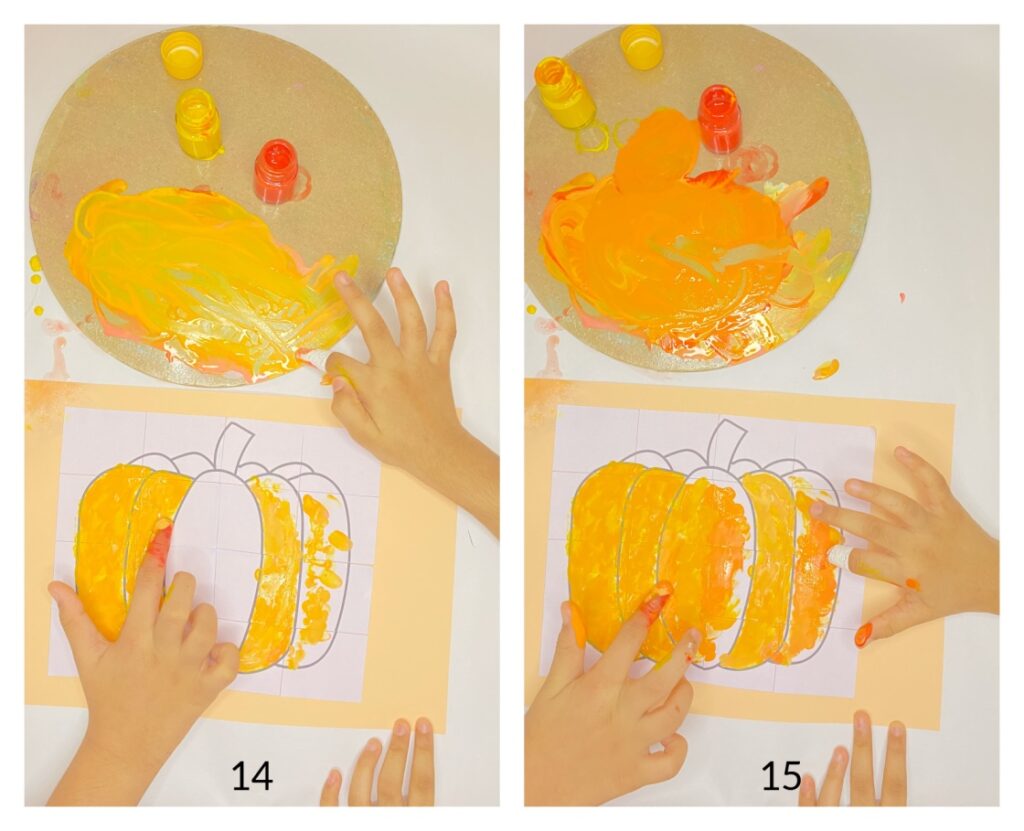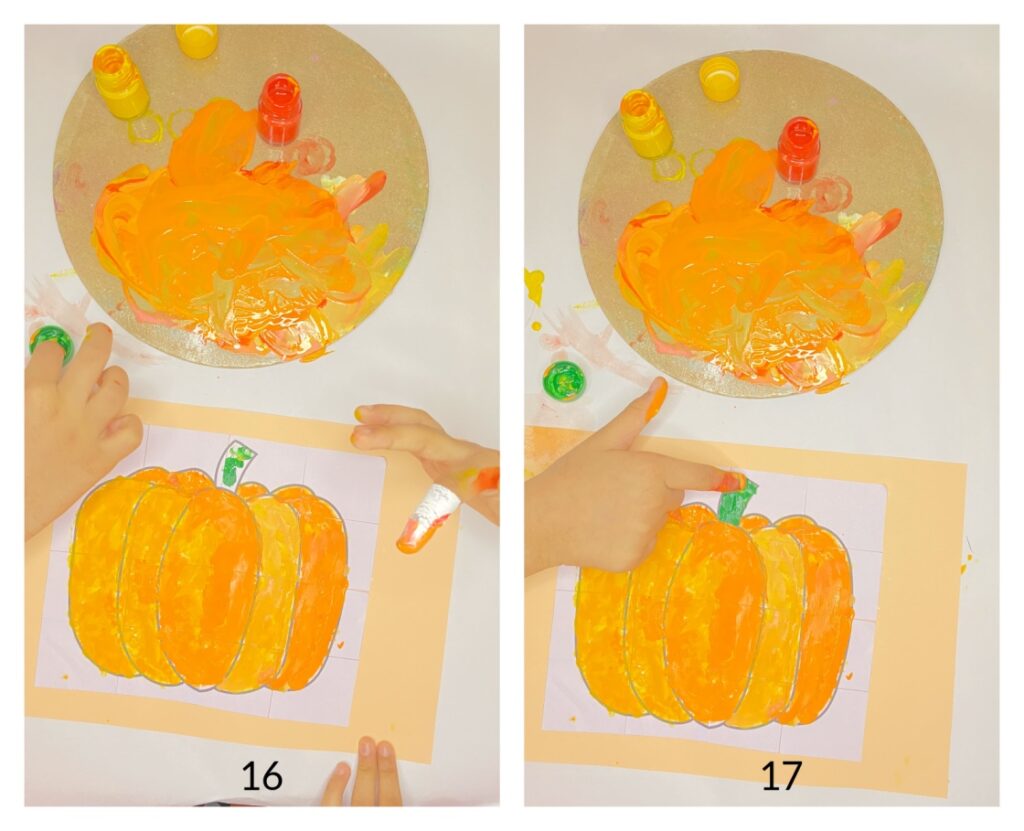 12-17. Now we move onto doing finger painting the pumpkin.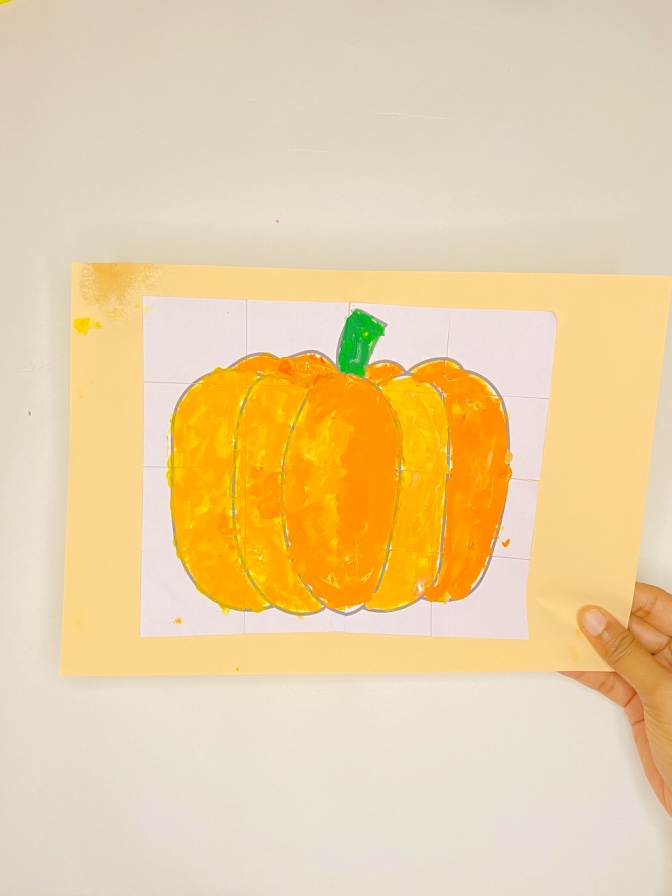 Thus the pumpkin puzzle craft is ready!
Like this post? Save for later to your Pinterest board!
More craft ideas for kids: