Candy corn garland craft idea for kids (with free template)
Easy Candy Corn Halloween craft idea
Out of many things that remind us of the fall season and Halloween, candy corns are one.
The colors used to make candy corns are fall colors. And those vibrant colors call for ideas to make a variety of candy corn crafts.
Here we have come up with a candy corn craft idea for kids. It's a candy corn garland, but with a twist. We will stick some emojis to each of the candy corns to make them look lively and to add a fun element.
The emojis we present in this project are – surprise, grimace, laughter, love, smile, and wink. It will give kids a chance to learn and identify different emotions and familiarise them with faces showing different emotions.
Before moving on to the craft, we would appreciate it very much if you will check out our Youtube channel and subscribe to it. We upload new easy craft tutorials every week there that are different from what we publish on the blog. Thank you!
So let's get started.
Some of the links in this post are affiliate links, which simply means that if you happen to purchase something, I get a small commission at NO extra cost to you.
Materials Required:
Scissors
Hole punch
Template #8 – Candy corn garland craft template (available in our free resource library – get the password by signing up using the form in step 1)
Step 1: Download and print the candy corn craft template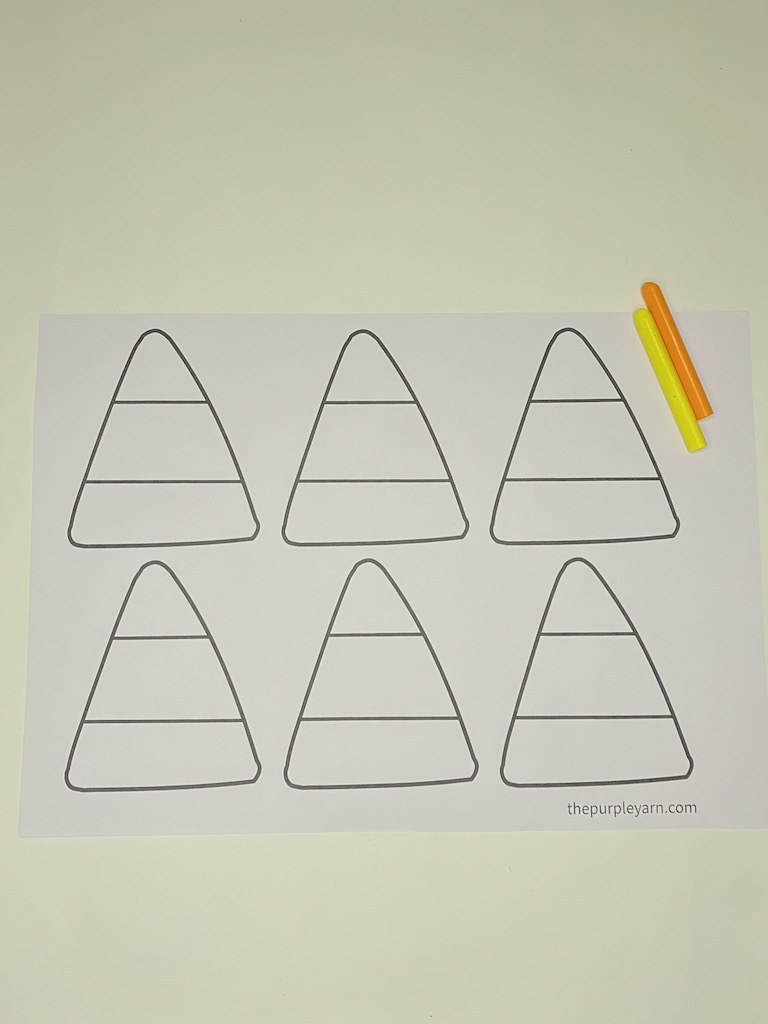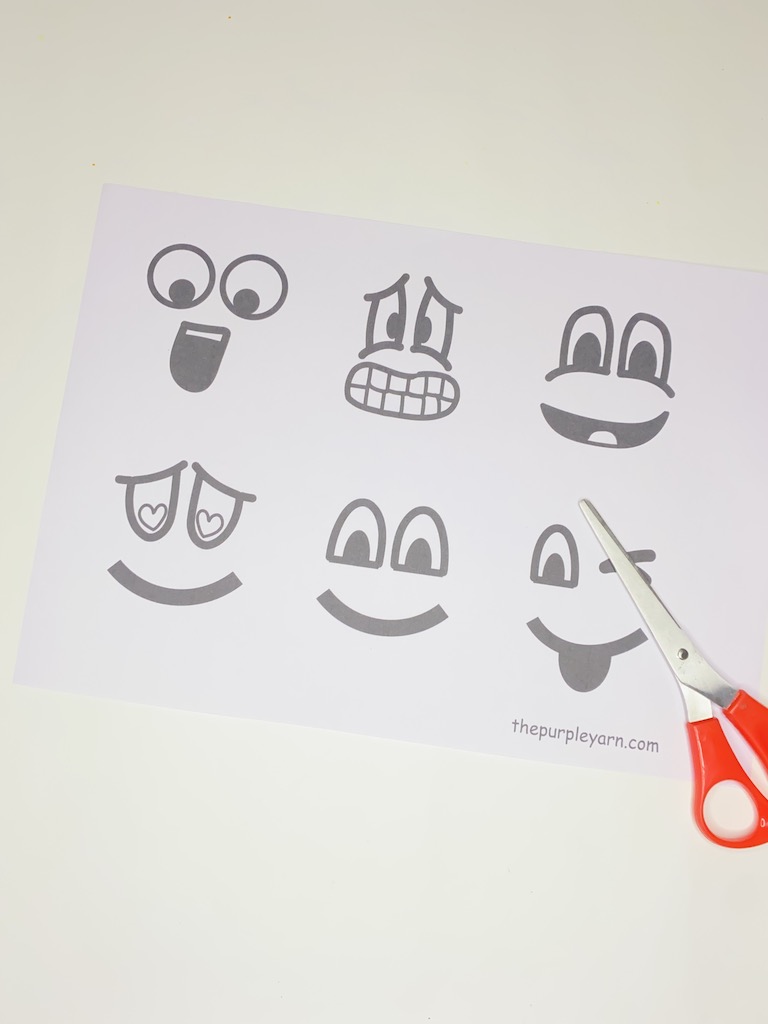 Download and print the candy corn craft templates. You can download them from the library by signing up using the form available in the next section.
Here we have two template sheets. One is the candy corn template and the other is the emojis template.
Free printable templates for candy corn garland craft
Get the free template for this craft and password for the library to your email by filling out the form below.
Step 2: Coloring the candy corns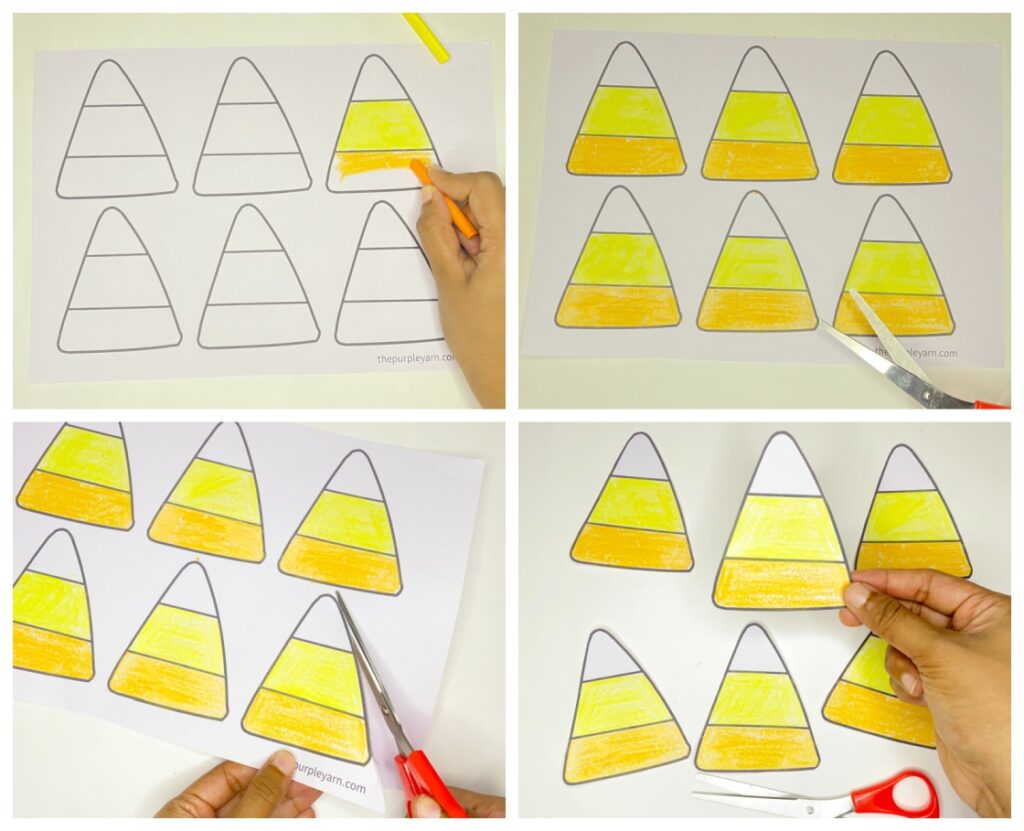 Now, take the candy corn sheet and color the candy corns, and cut each one out. There are six candy corns in total.
Step 3: Cut the emojis out and stick them on the candy corns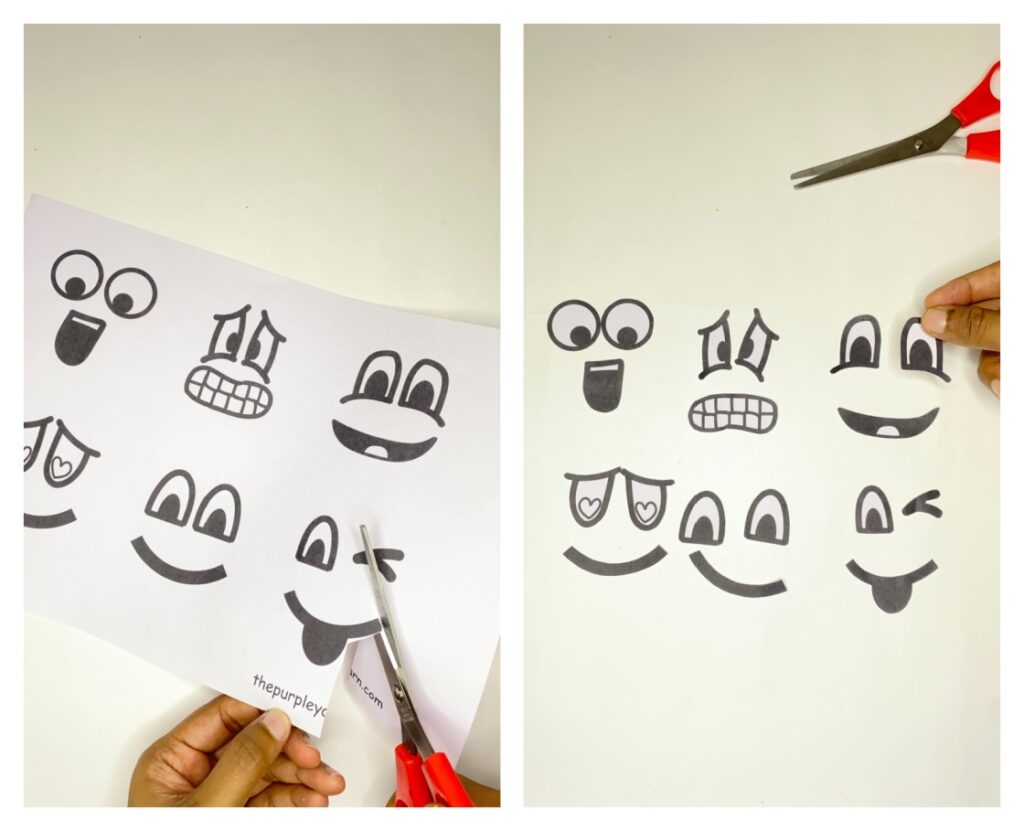 Take the emojis template and cut each emoji out. Remember to cut each eye and mouth out separately. You can help kids with this if it's difficult for them.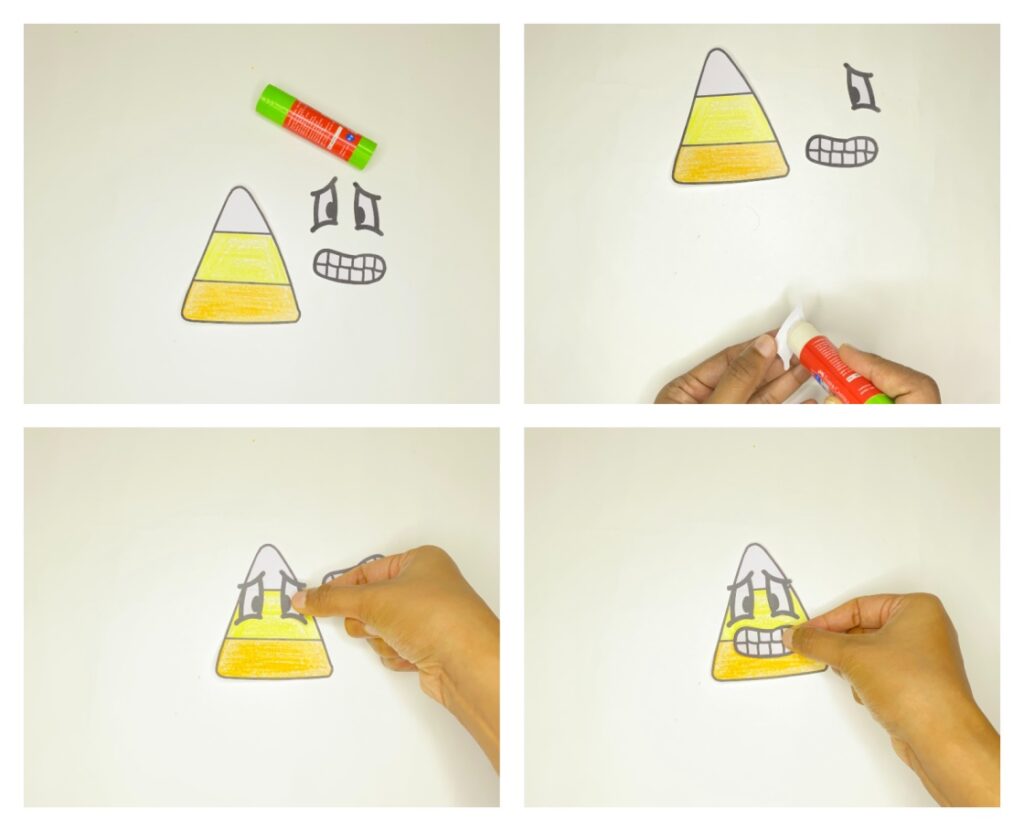 Stick each emoji on the candy corn cutouts.
Step 4: Making the garland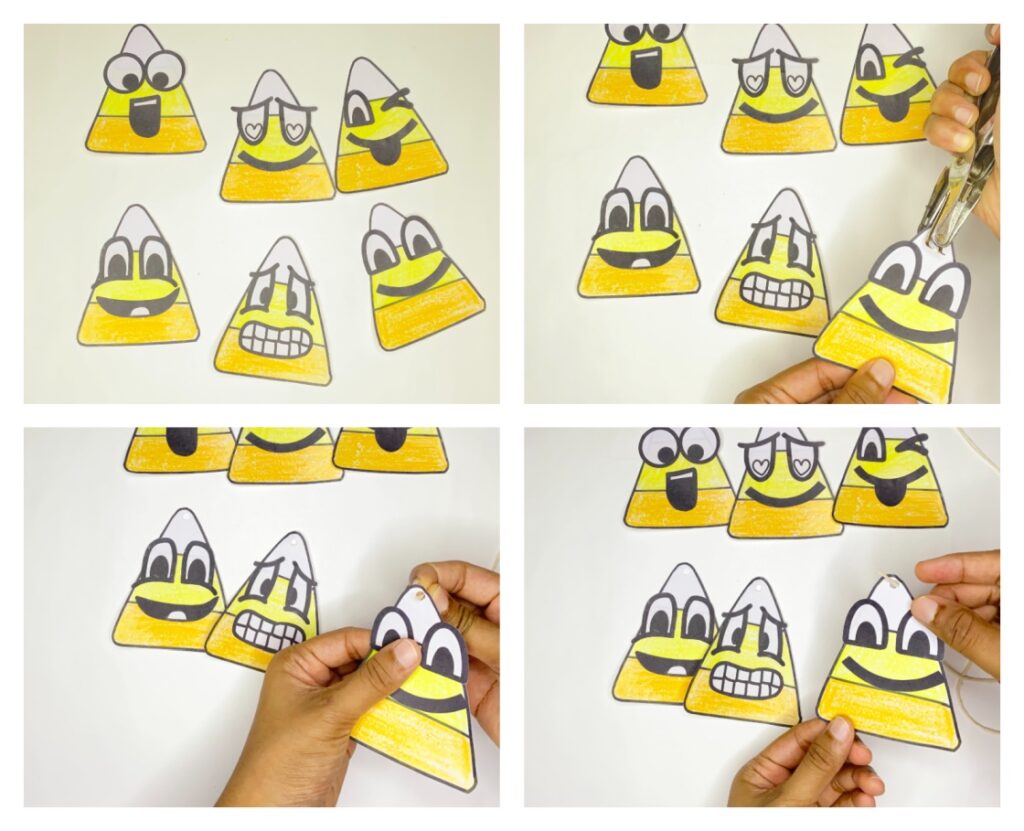 Punch a hole on top of each candy corn so that we can thread a cotton twine and make the garland.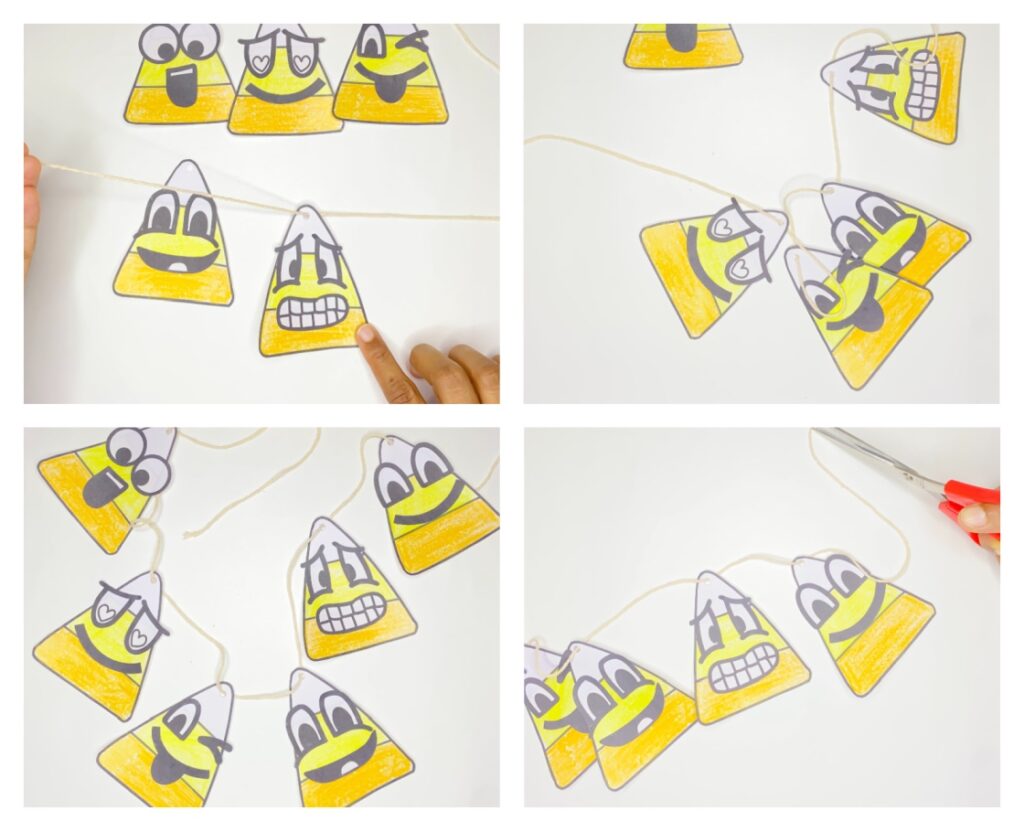 Thread all the candy corn emojis onto the twine and it is ready for hanging.
We hope your kids have fun doing this craft. Let us know how it went in the comments below!
More Fall crafts for kids: