How to make a paper butterfly (step-by-step instructions)
A paper butterfly is not only easy to make, but it is a fun craft too.
When you make a paper butterfly, don't stop at one. Make a few and use them as home decor by making wall hangings. Or make butterflies in different sizes (use square papers) and arrange them in the order of size and display. 
This paper butterfly is easy to make and you don't need glue to make it. 
Materials required: 
Origami / Color paper of size 15cm

Scissors
Step-by-step tutorial to make an easy paper butterfly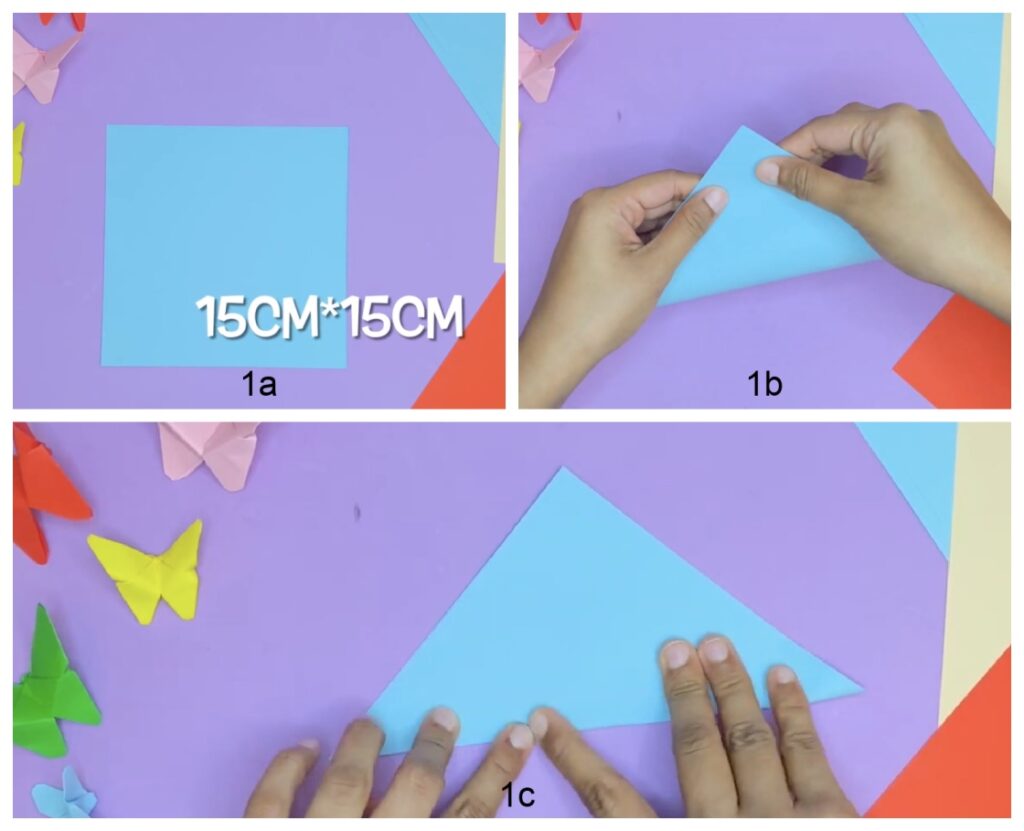 Unfold and you can see two diagonal creases (1f).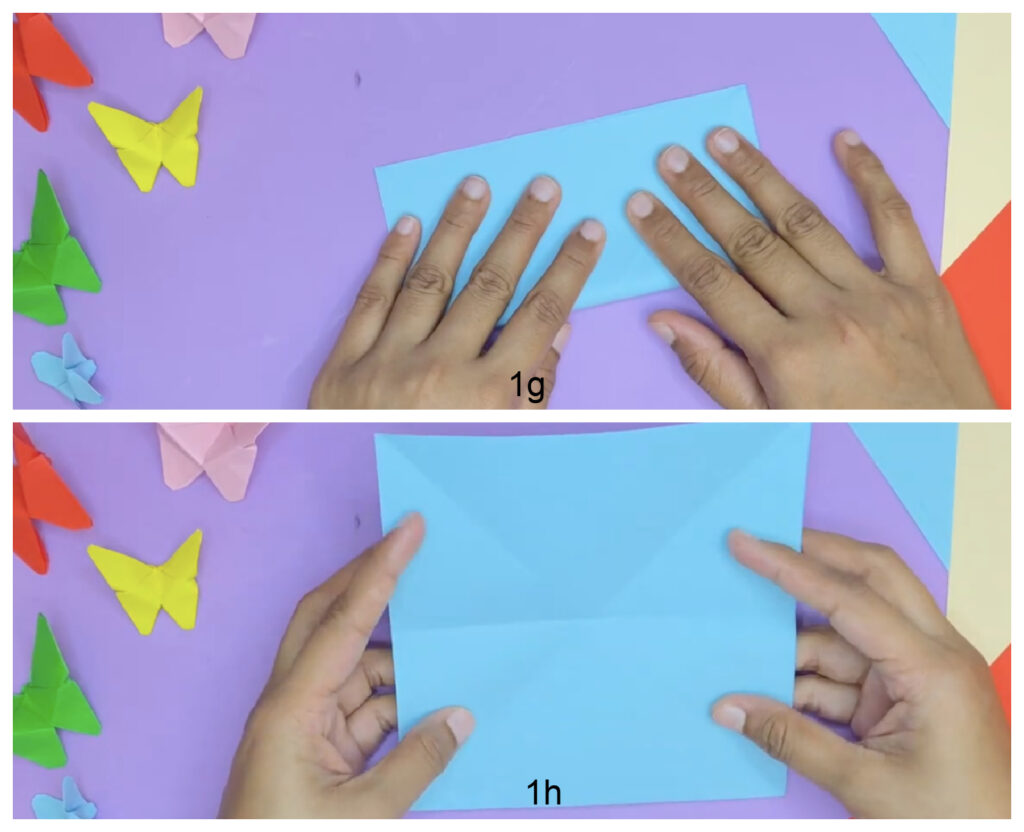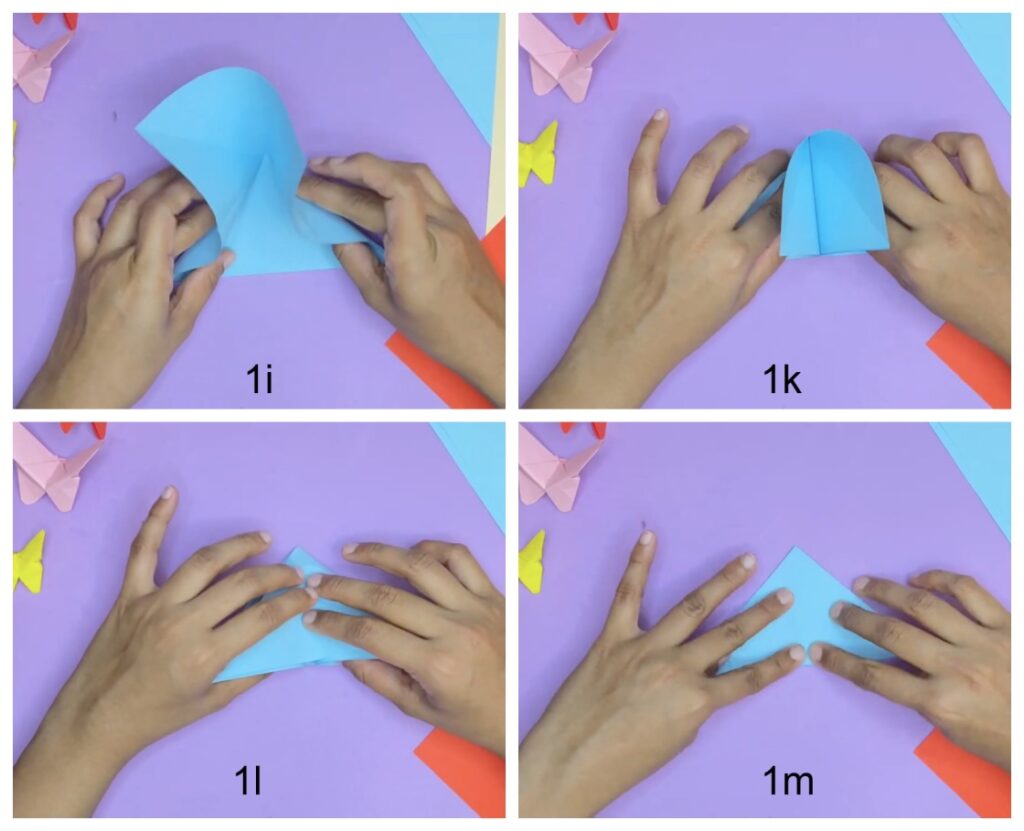 Start by folding the paper together from both sides by following the horizontal and diagonal creases (1i and 1k).
Now, press lightly downwards to form the triangle shown in 1l and 1m.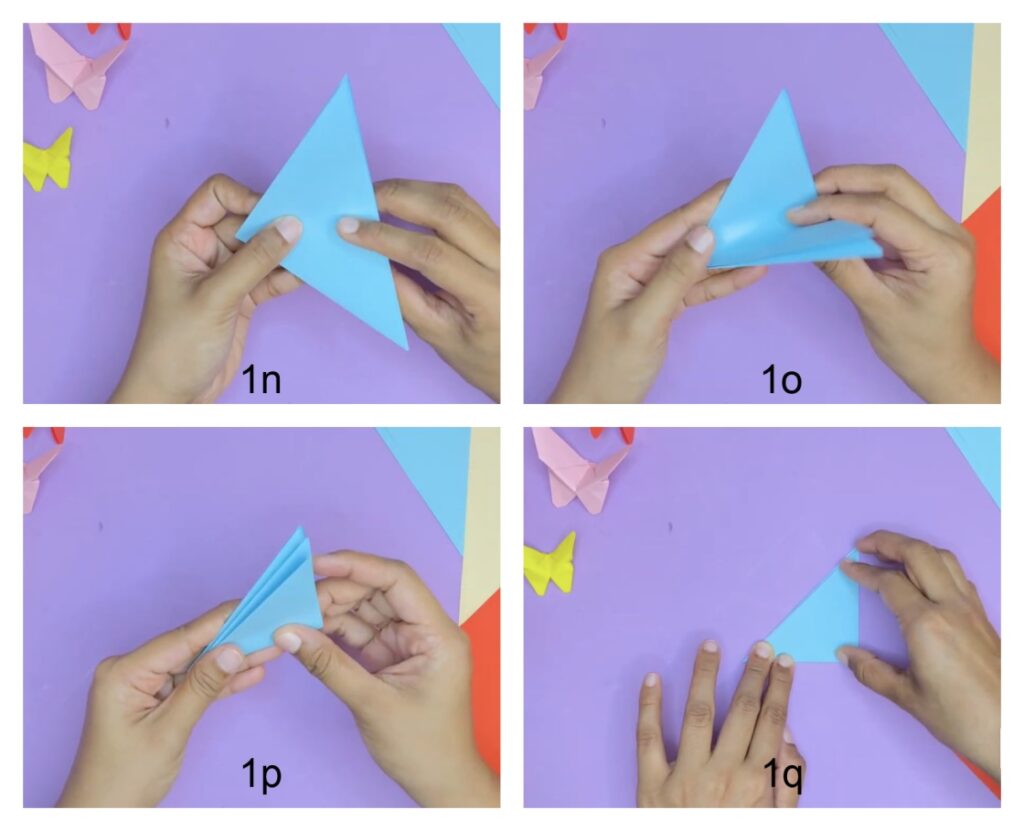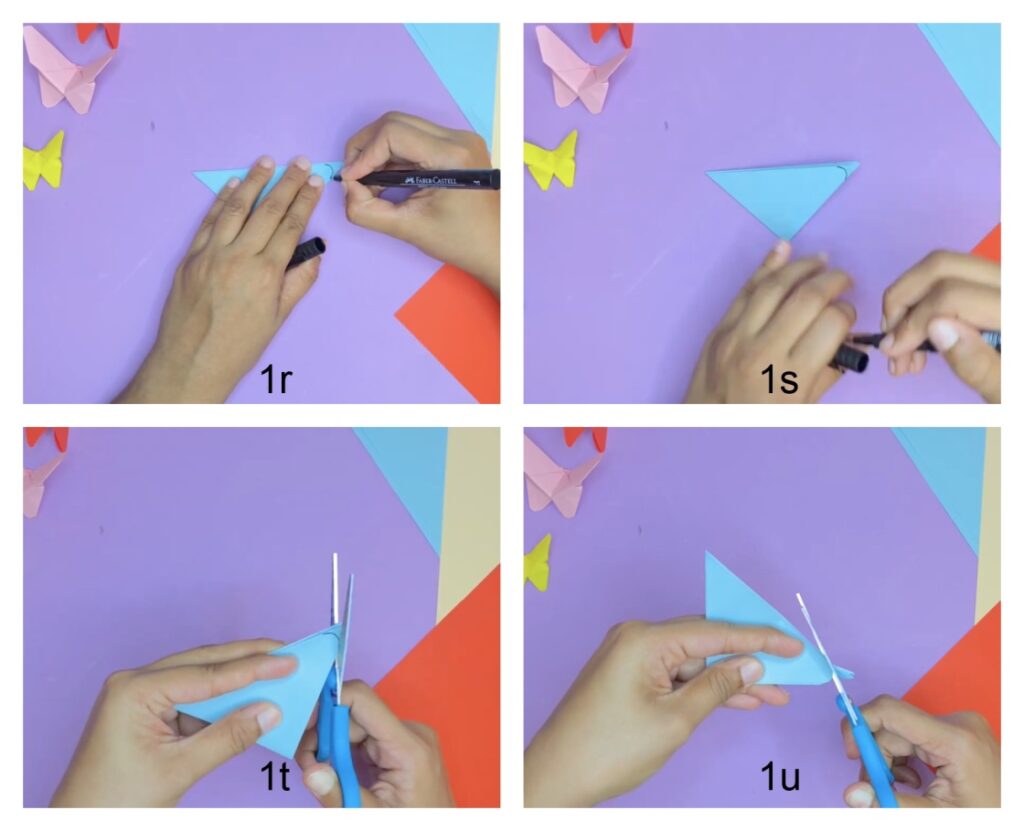 Now cut along the arc (1t and 1u).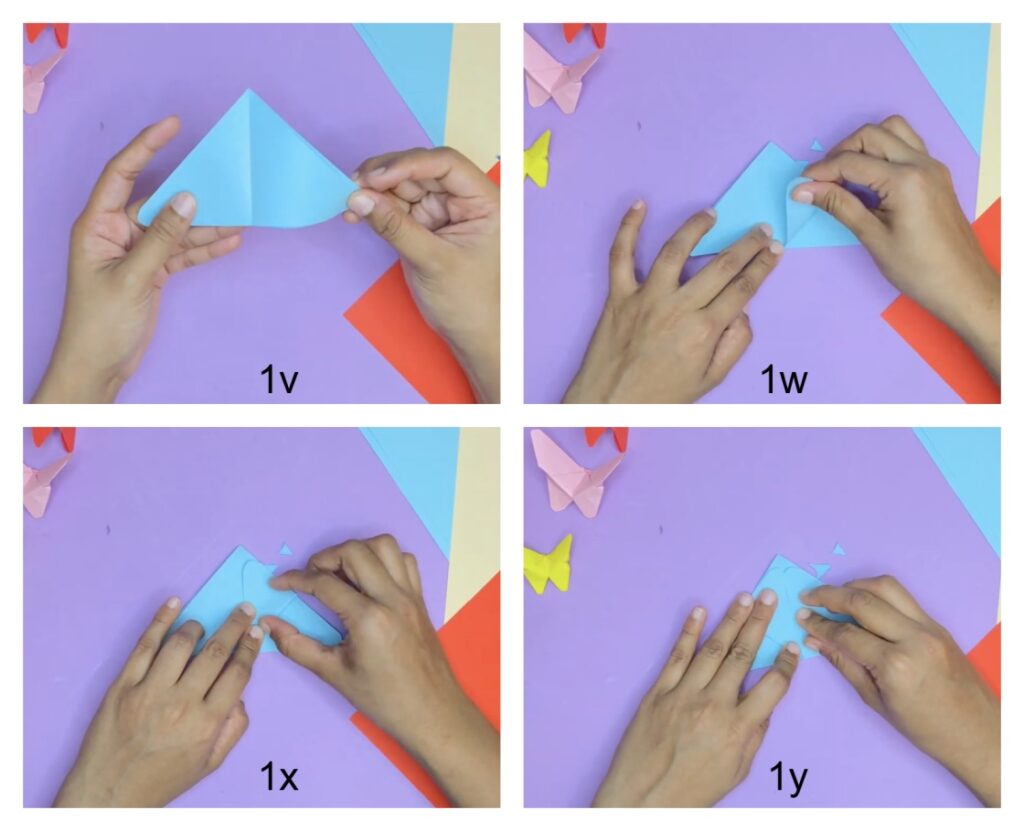 Do the same with the left corner (1y).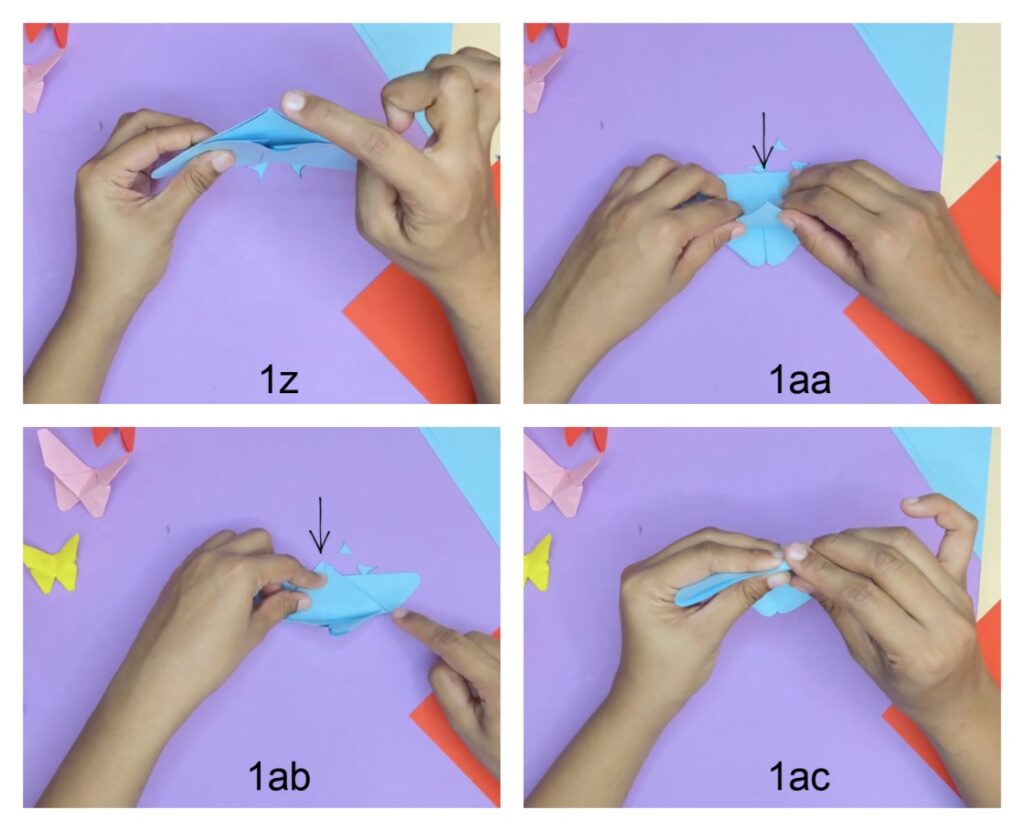 We have to fold this vertex past the edge marked by the arrow in figure 1aa, by turning the figure over.
Then you will get the figure in pic 1ab.
In the next step of folding the butterfly, we have to fold the portion marked by the arrow in figure 1ab behind the edge as shown in 1ac.
For more clarity, see the pics below (1ad). You can see the front and back views of the paper butterfly.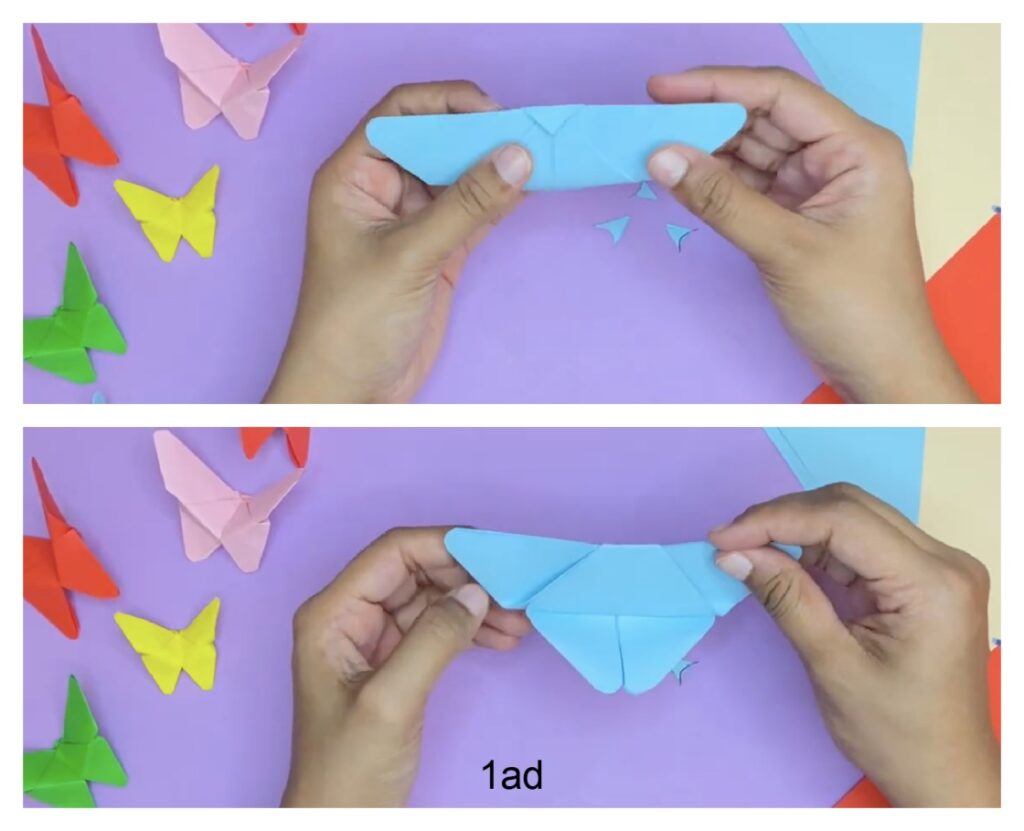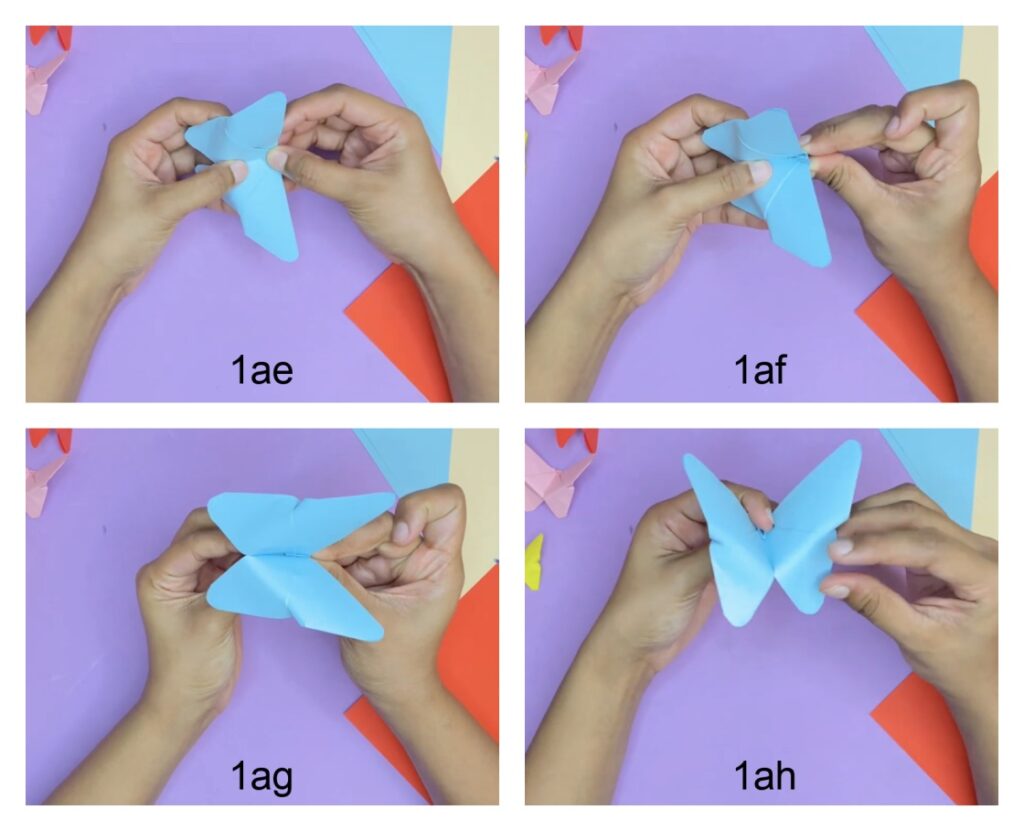 Now, shape the lower wings of the paper butterfly by bending it slightly downwards (1ah).
Thus, your easy paper butterfly is ready!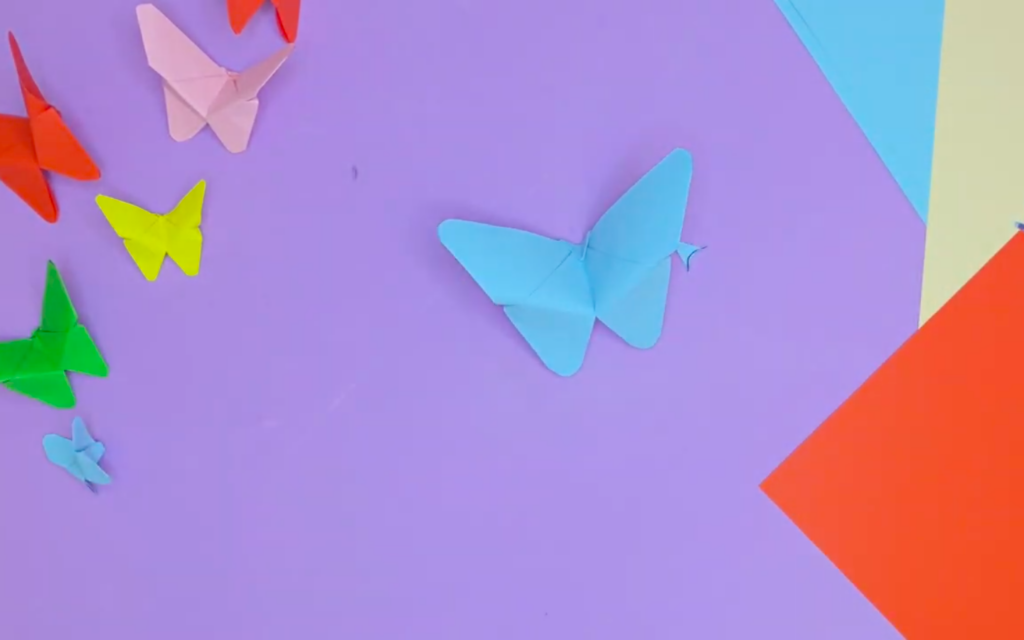 In case you have any doubt regarding any step, feel free to watch the step-by-step video tutorial below. Please make sure you also subscribe to our Youtube channel to get more craft ideas for kids every week. 
Video tutorial to make a paper butterfly