Simple pipe cleaner, paper, and pom-pom flower craft
Pipe cleaner flower craft for preschoolers
If you are looking for an easy pipe cleaner craft for preschoolers, try this pipe cleaner flower craft.
Older kids can also do this. But depending upon the age of kids, you will have to help them with cutting petal shapes and handling hot glue.
So shall we go to the tutorial?
But before moving on to the craft, we would appreciate it very much if you will check out our Youtube channel and subscribe to it. We upload new easy craft tutorials every week there that are different from what we publish on the blog. Thank you!
So, let's start!
Some of the links in this post are affiliate links, which simply means that if you happen to purchase something, I get a small commission at NO extra cost to you.
Materials Required:
Step 1: Making the stem of the flower using pipe cleaner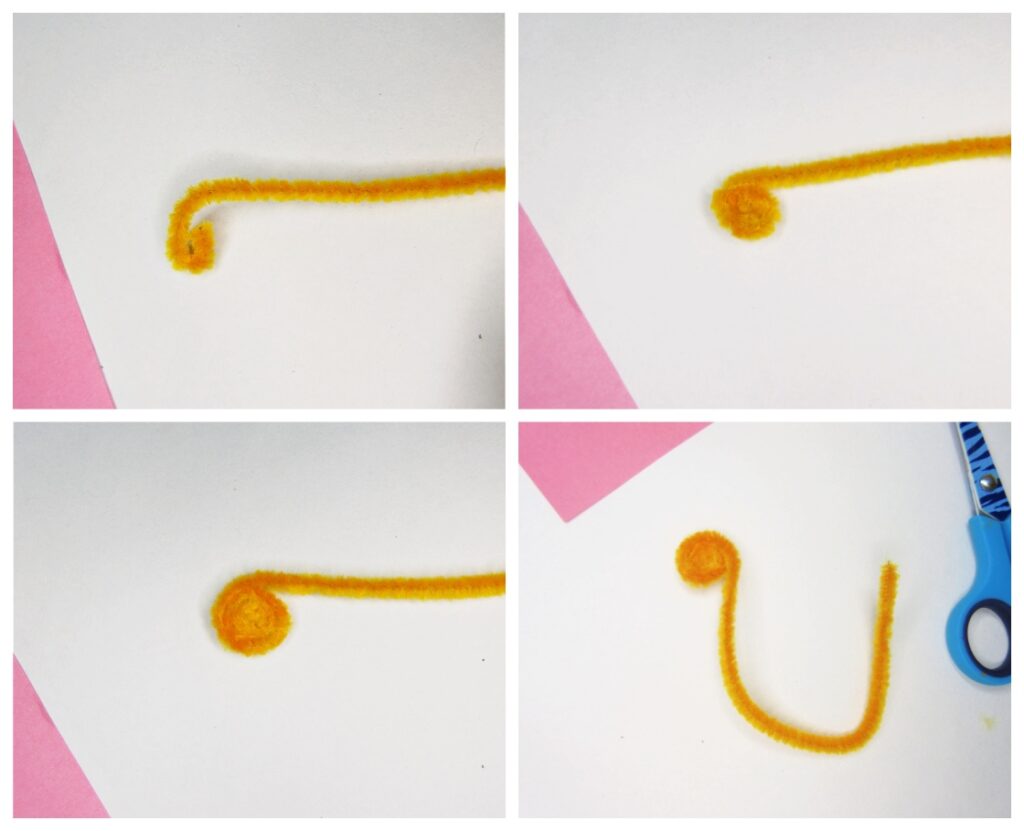 Start by curling the end of the pipe cleaner. Make a circle as shown in the picture. This would be the centre portion of the flower.
And then, make a bend in the middle, making a wide U-shape as shown in the fourth pic in the above collage.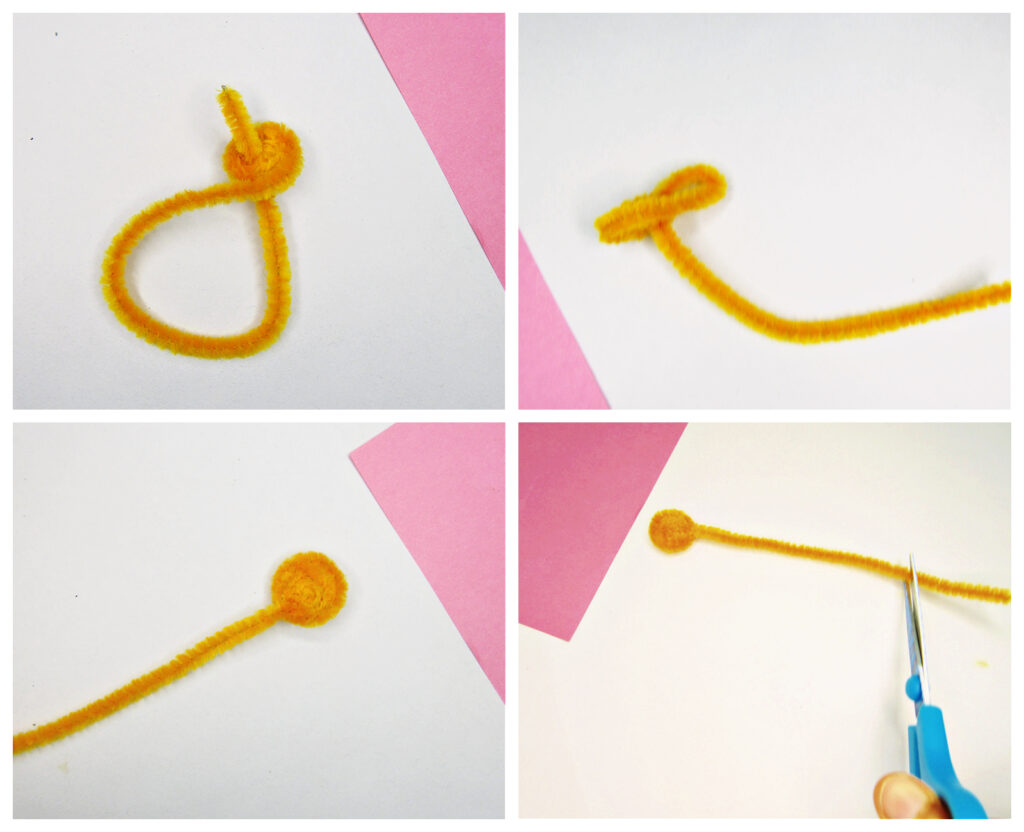 And, insert this end through the middle portion of the circle we first made. Insert it through the backside and pull it through to make a neat knot.
Step 2: Making the petals and putting it all together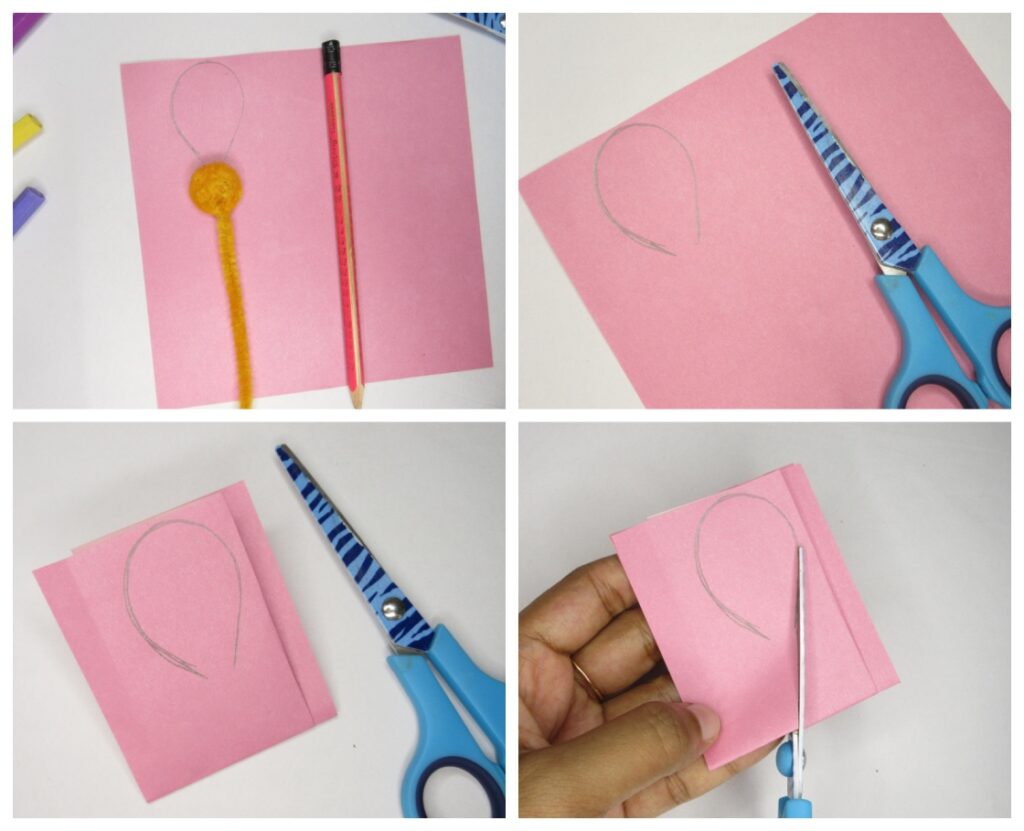 Now, take a piece of paper and draw a petal shape as shown in the above picture.
Do not complete the petal shape as we need to stick the pipe cleaner centre to the petals and therefore we need space in the centre. Hence, draw the 3/4th portion of the petal shape.
Tip: We need 5 petals here. So in order to cut them all in one go, draw the petal shape in a corner of the paper sheet so that we can make zig-zag folds and also fold the paper in half so that we can cut the petal shapes in one go.
Alternatively, you can first fold the paper in zig-zag folds and then draw the petal shape too.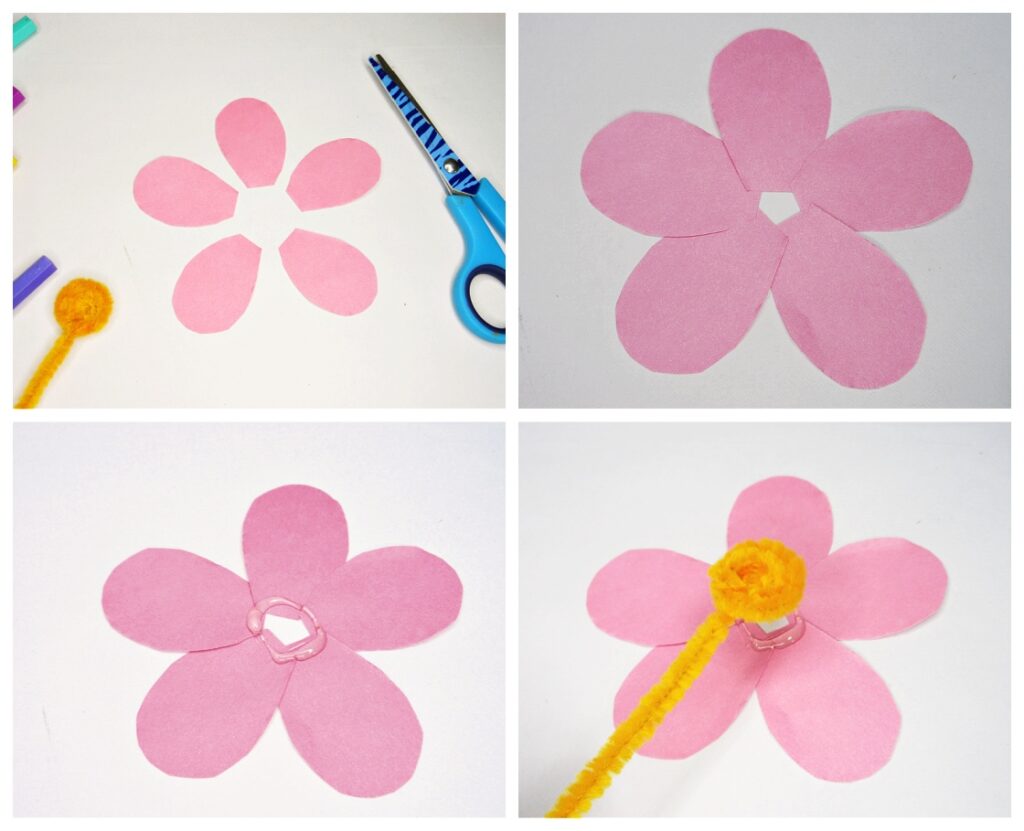 So, now we have 5 petals here.
Arrange them as shown in the second picture of the above collage- one end of each petal overlapping the other.
And then, apply some hot glue in the centre and then paste the pipe cleaner stem onto the centre of the petals.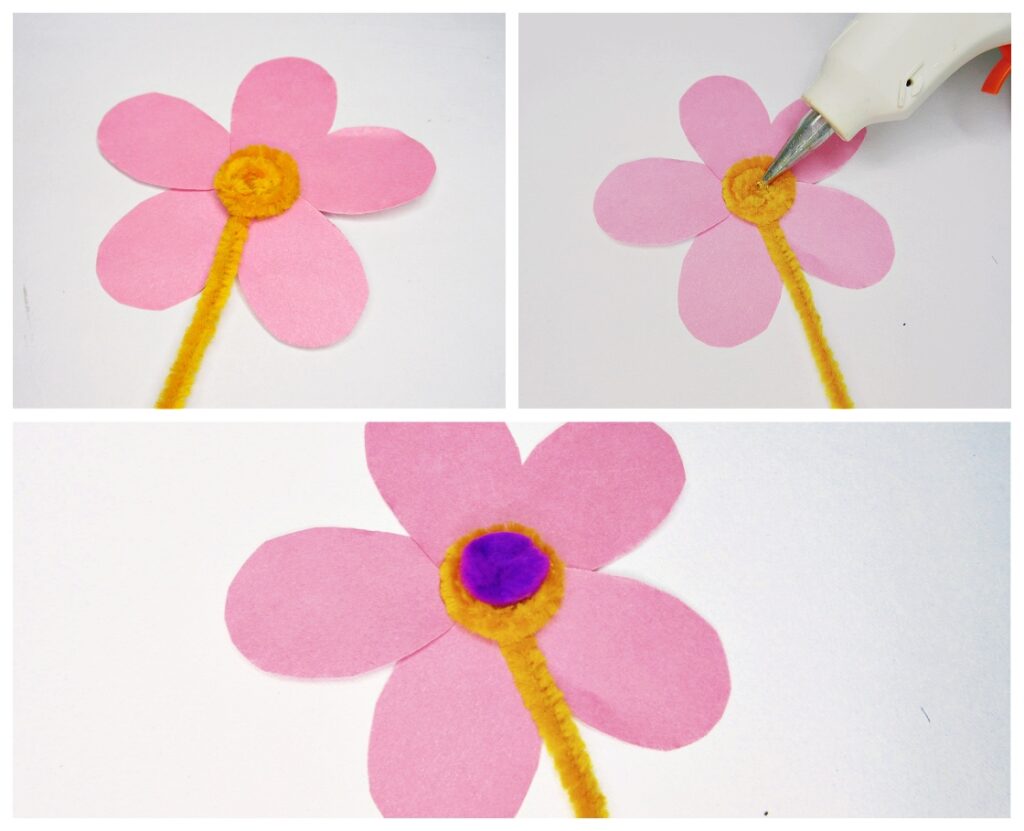 Now, apply some hot glue again on top of the pipe cleaner centre and stick any decorative item you have. Here we stuck a pom pom. If you have sequins, glitter foams, etc. you can use them too.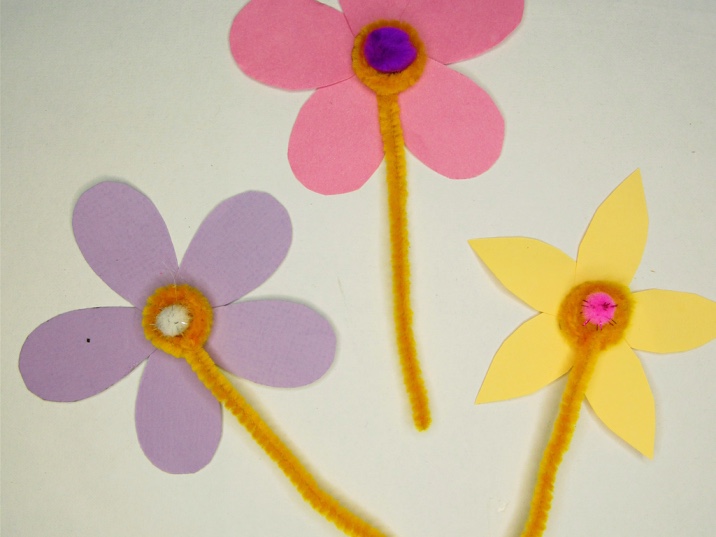 Thus, the pipe cleaner flower is ready! Let us know how it went in the comments below!