Easter egg craft idea for preschoolers and above (with free template)
Paper Easter egg craft idea for kids
Easter egg craft is super fun to do for kids as they are colourful and kids can come up with ideas to use them for decoration or play games.
This Easter egg activity is a great way to get creative and use your imagination, while also having some fun with your family.
There are many different ways to make Easter eggs.
Here we are using paper, glue and scissors. And that's all we need, as you are getting the free template with pretty and colourful eggs from our website to download.
Before moving on to the craft, we would appreciate it very much if you will check out our Youtube channel and subscribe to it. We upload new easy craft tutorials every week there that are different from what we publish on the blog. Thank you!
So, let's start!
Some of the links in this post are affiliate links, which simply means that if you happen to purchase something, I get a small commission at NO extra cost to you.
Materials Required:
Template #14 – Easter egg craft template (available in our free resource library – get the password by signing up using the form in step 1)
Scissors
Glue
Step 1: Download and print the free Easter egg template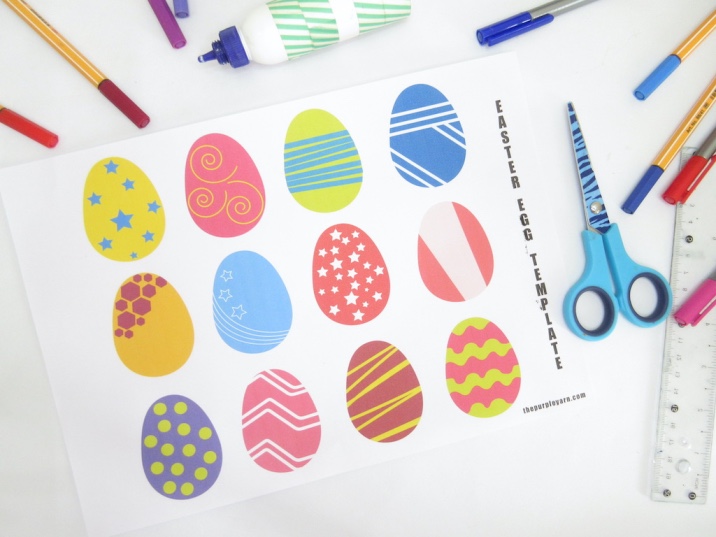 Download and print the Easter egg template. You can download them from the library by signing up using the form available in the next section.
Free printable template for Easter egg craft
Get the free template for this craft and password for the library to your email by filling out the form below. There are two versions available – black and white, and color.
If your kids would love to color the Easter eggs on their own, you can download the black and white version.
Step 2: Cut the eggs out from the template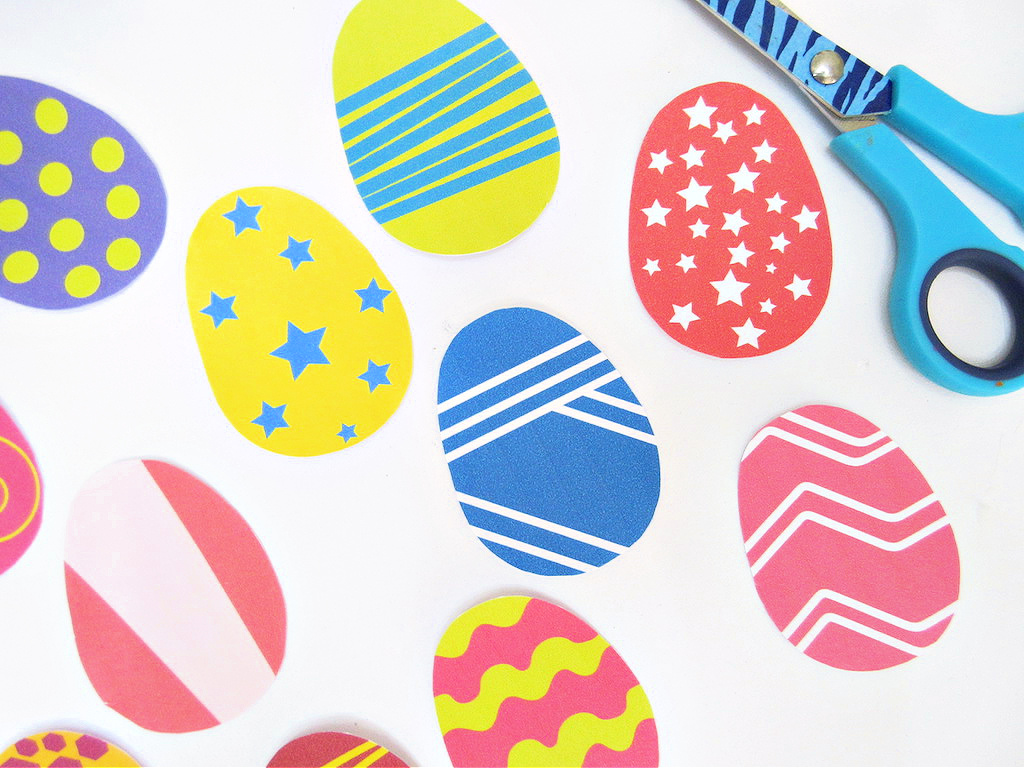 You have the Easter egg printable template ready with you. Now, cut the eggs out from the template.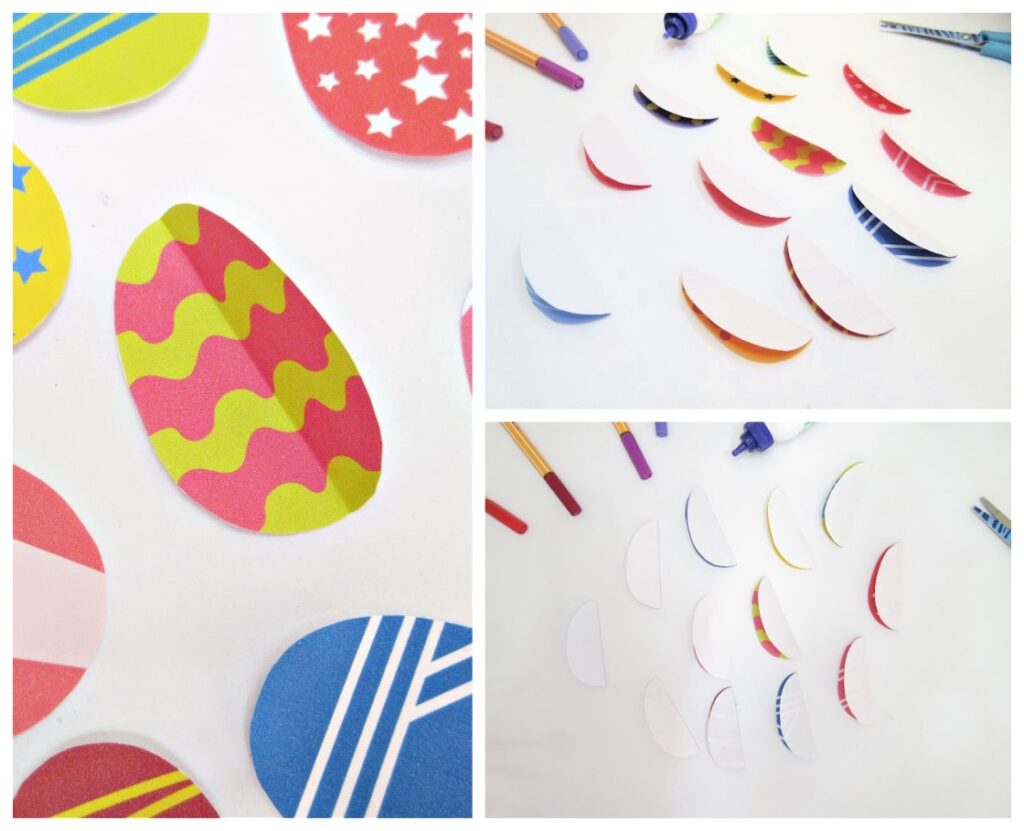 The next step is to fold each egg in half from left to right (or right to left) as shown in the above picture. And make a crease.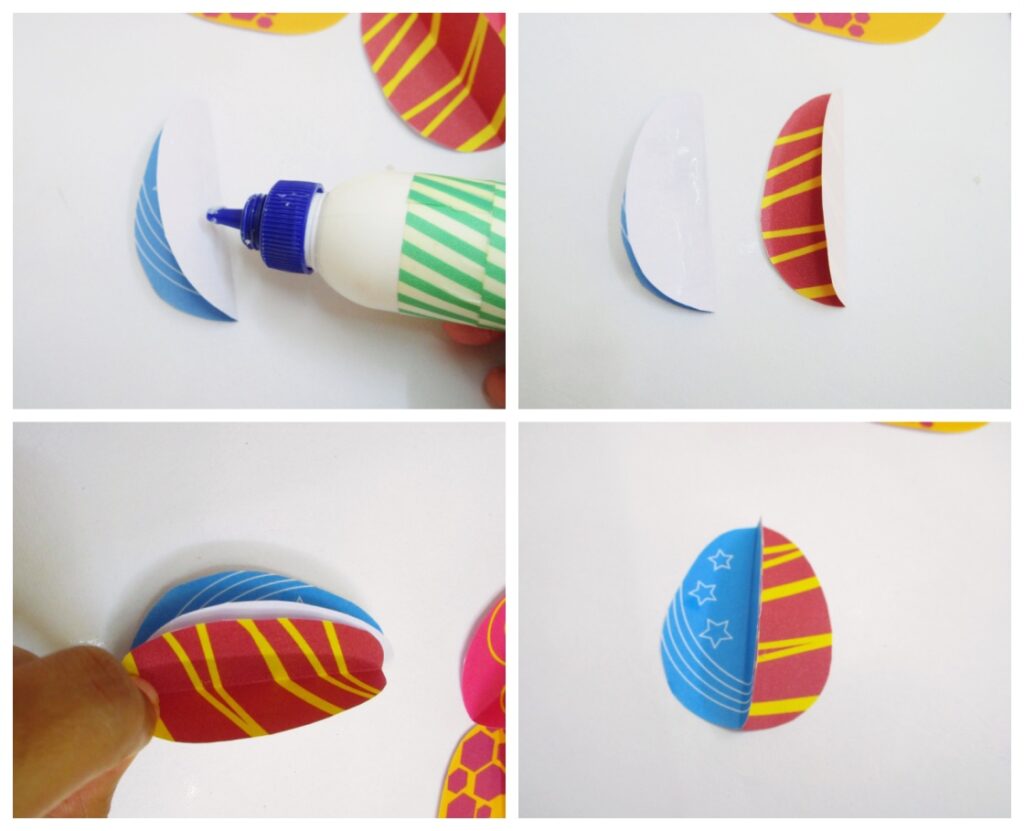 Now take one folded egg and apply glue on one side of it. Take another folded egg and stick it to the first egg. Now, one flap of each of the folded eggs is stuck together.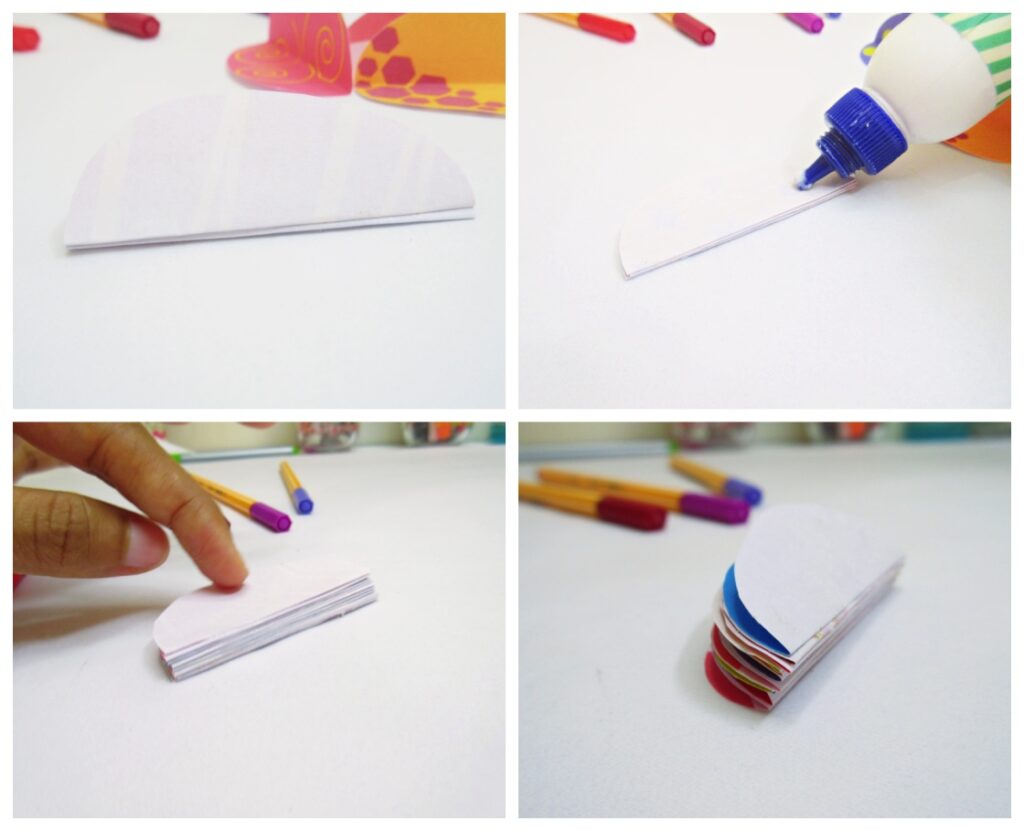 Repeat the same steps – ie, applying glue on one side and sticking another folded egg to it – until you finish sticking all 12 folded eggs to each other.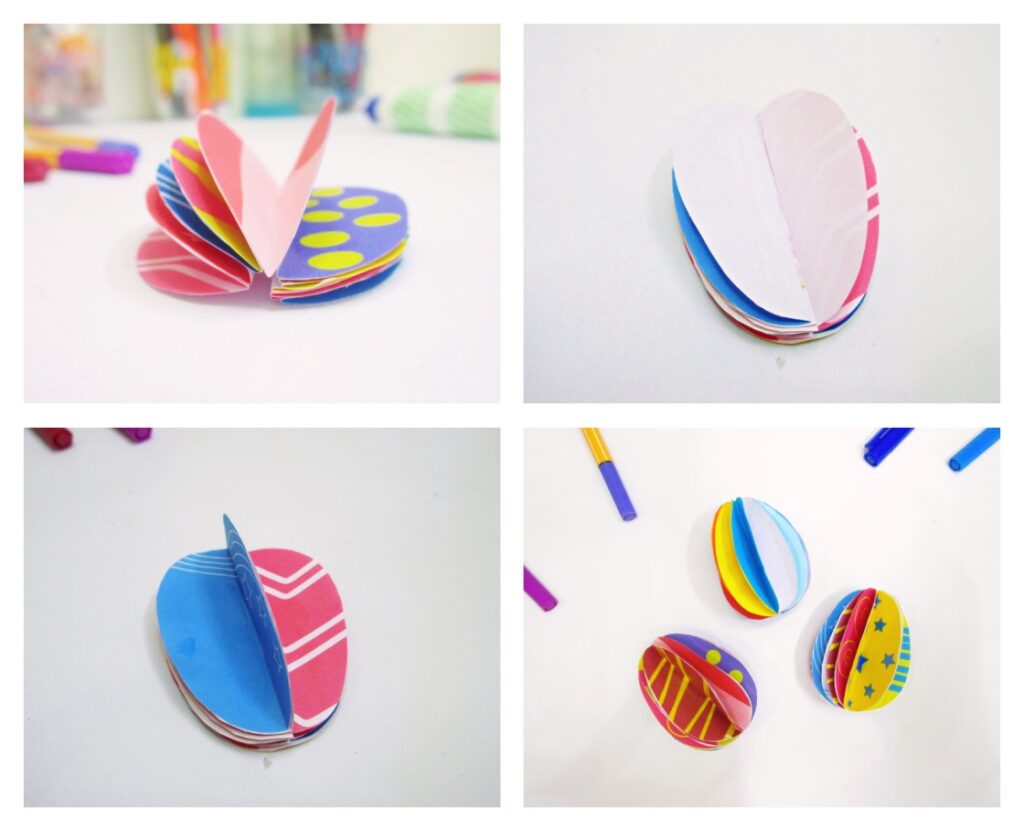 To finish, stick the last two flaps to each other and you have the colourful pretty Easter eggs ready.
You can print the template as many times as you want and stick them in different orders and combinations.
After making the eggs, kids can put them for display and hang them somewhere or use them in egg hunt games.
Hope you have fun doing this craft with your family. Let us know how it went in the comments below!
Video tutorial to make the paper Easter Egg
More Easter craft ideas for kids: