Peeking Bunny Easter craft for kids (with free template)
Paper Easter bunny craft for preschoolers and above
This peeking bunny Easter craft is a fun and easy project that your children will enjoy making. It is a simple craft and hence kids as young as preschoolers can do the craft.
You can help them with cutting the bunny and carrot out from the template.
So shall we start?
Before moving on to the craft, we would appreciate it very much if you will check out our Youtube channel and subscribe to it. We upload new easy craft tutorials every week there that are different from what we publish on the blog. Thank you!
So, let's start!
Some of the links in this post are affiliate links, which simply means that if you happen to purchase something, I get a small commission at NO extra cost to you.
Materials Required:
Template #17 – Peeking bunny Easter craft template (available in our free resource library – get the password by signing up using the form in step 1)
Scissors
Glue
A piece of paper
Easter craft activity for preschoolers step-by-step tutorial
Step 1: Download and print the free Easter bunny template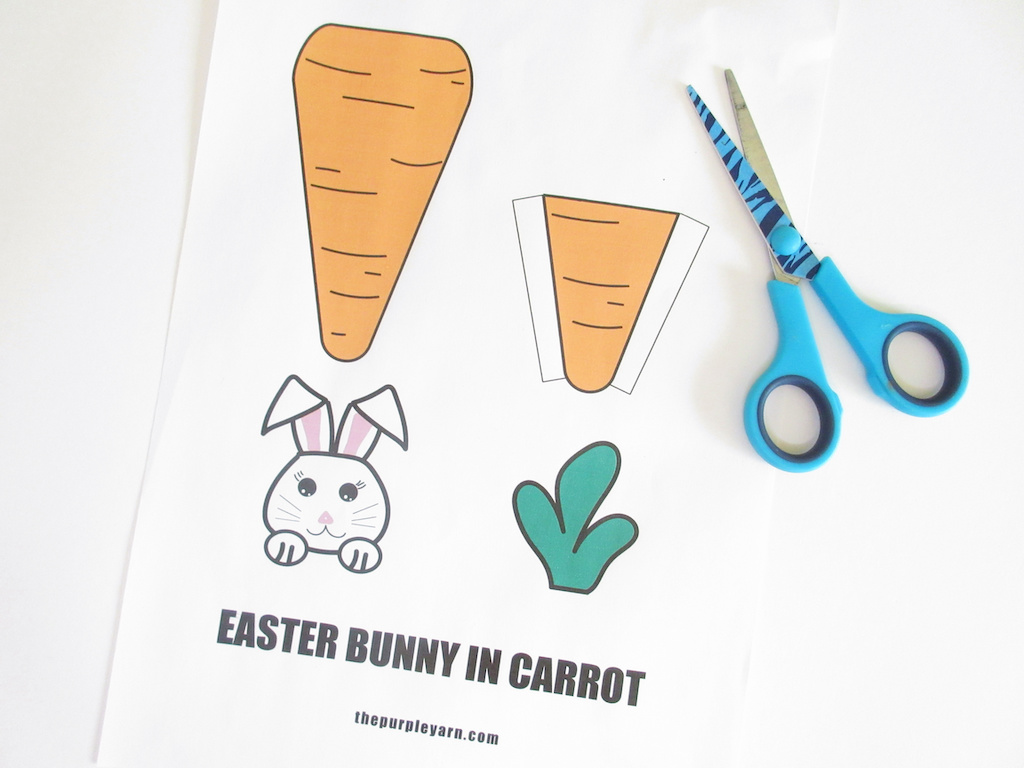 Download and print the bunny craft template. You can download them from the library by signing up using the form available in the next section.
Free printable template for Easter bunny craft
Get the free template for this craft and password for the library to your email by filling out the form below.
Step 2: Cut the shapes out from the template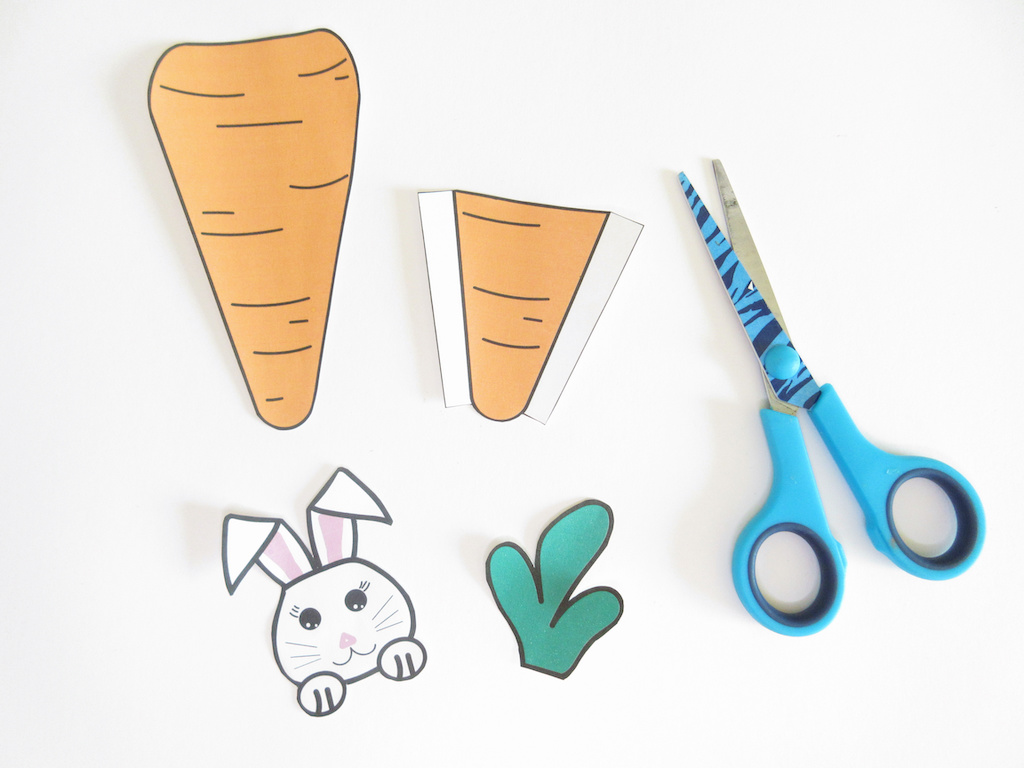 From the template, cut all the parts of carrot and bunny out. Younger kids may not be able to do it on their own. You can assist them, if necessary.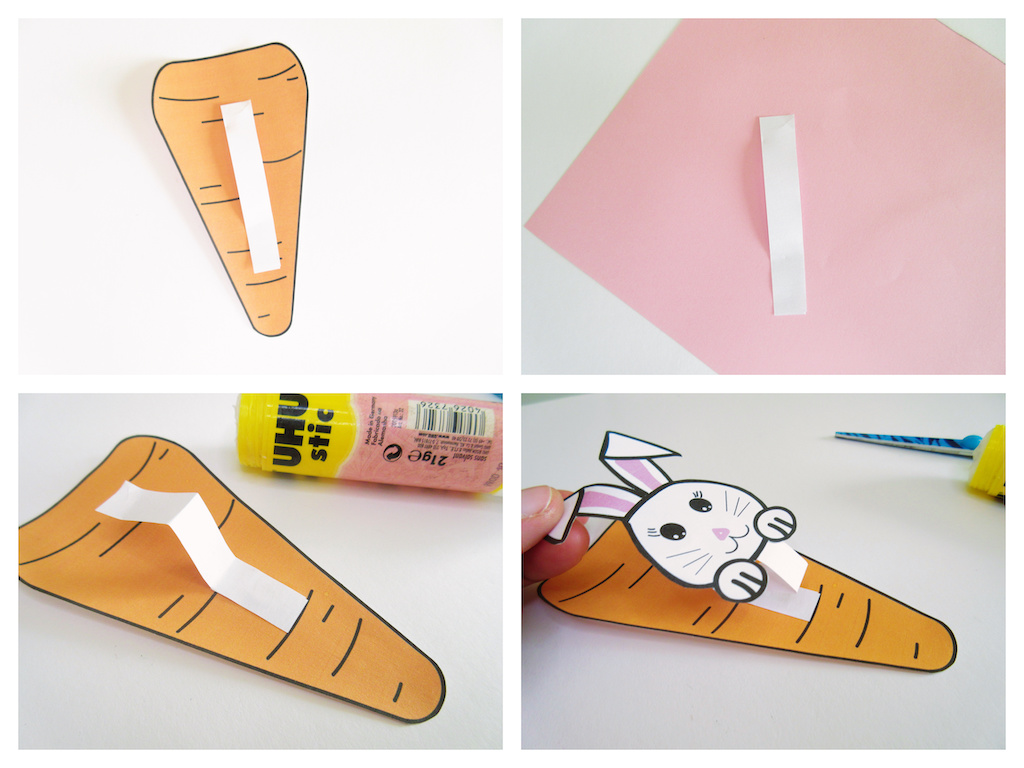 Now, take a small rectangular piece of paper as shown in the above pic. We cut a paper of width 1 cm and length 7 cm.
Apply some glue to the base of the paper and stick it on the carrot.
You can take the lines on the carrot as a reference to understand where to stick it.
Now, make a small fold on the top of the paper piece, leaving some space to stick our peeking bunny's head. And stick the bunny's head to the white paper.
Take the half carrot shape and fold along the borderlines towards the back. Apply glue to the sides of the half carrot and place it on the peeking bunny.
Make sure you apply glue only to the extended sides and not to the inner portion.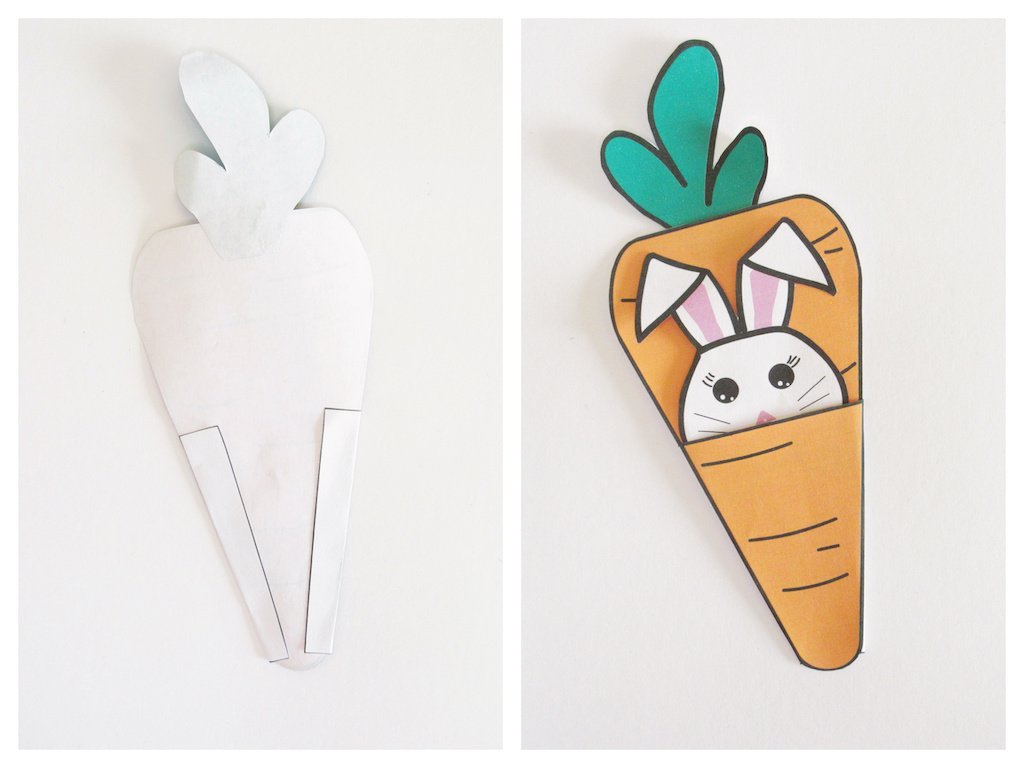 Now, stick it on the backside of the carrot as shown in the picture above.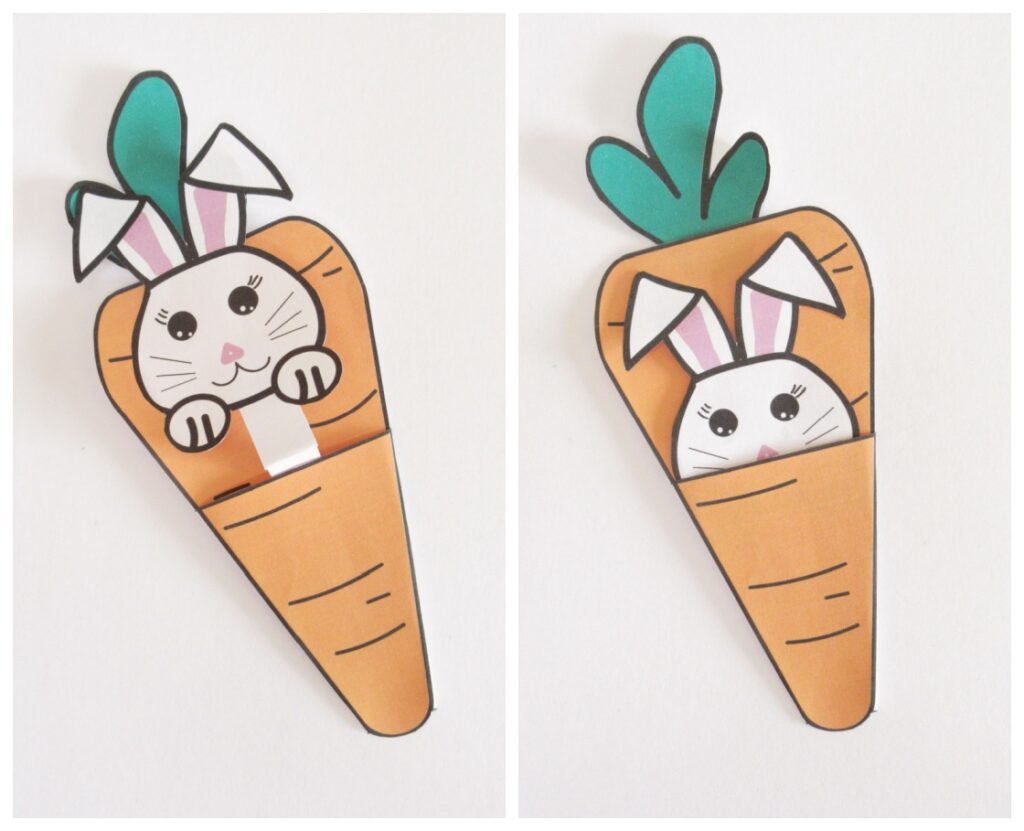 Here is our peeking bunny. Isn't it adorable?
Try this easy craft at home with kids this Easter and let us know how it went.
Do you like this craft idea? Pin and save for later!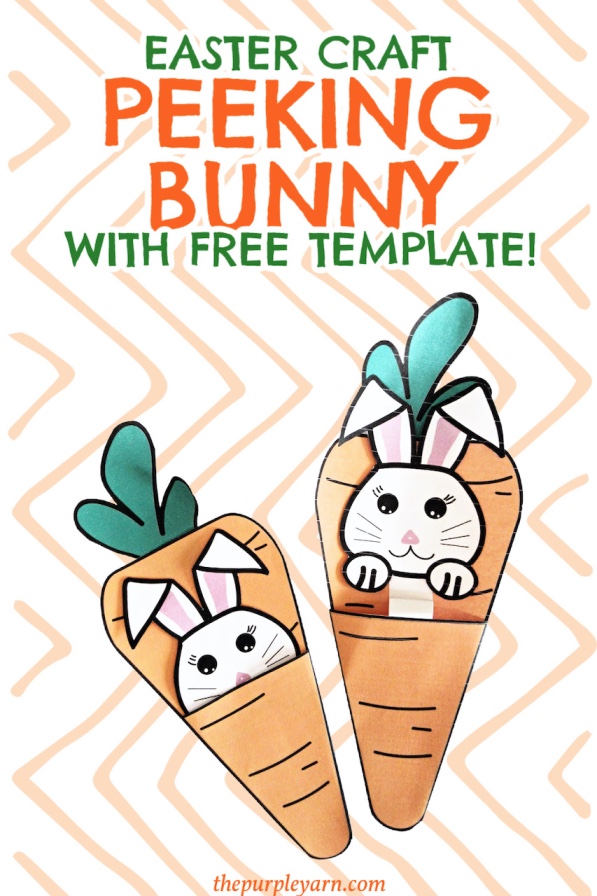 More Easter craft ideas: