Santa Claus ornament craft for kids
If you are looking for a super simple Christmas ornament craft for kids, you are in the right place!
This Santa Claus ornament craft is easy to do and will look cute on your Christmas tree.
It's so easy to make!
Kids can make lots of it, hang them on the Christmas tree and also gift some to friends and family.
All you need are the following common materials that you may already have at home. So let's get started.
Before moving on to the craft, we would appreciate it very much if you will check out our Youtube channel and subscribe to it. We upload new easy craft tutorials every week there that are different from what we publish on the blog. Thank you!
Some of the links in this post are affiliate links, which simply means that if you happen to purchase something, we get a small commission at NO extra cost to you.
Materials Required:
Easy Christmas Ornament craft for kids (step-by-step photos)
Step 1: Making the Santa Claus cap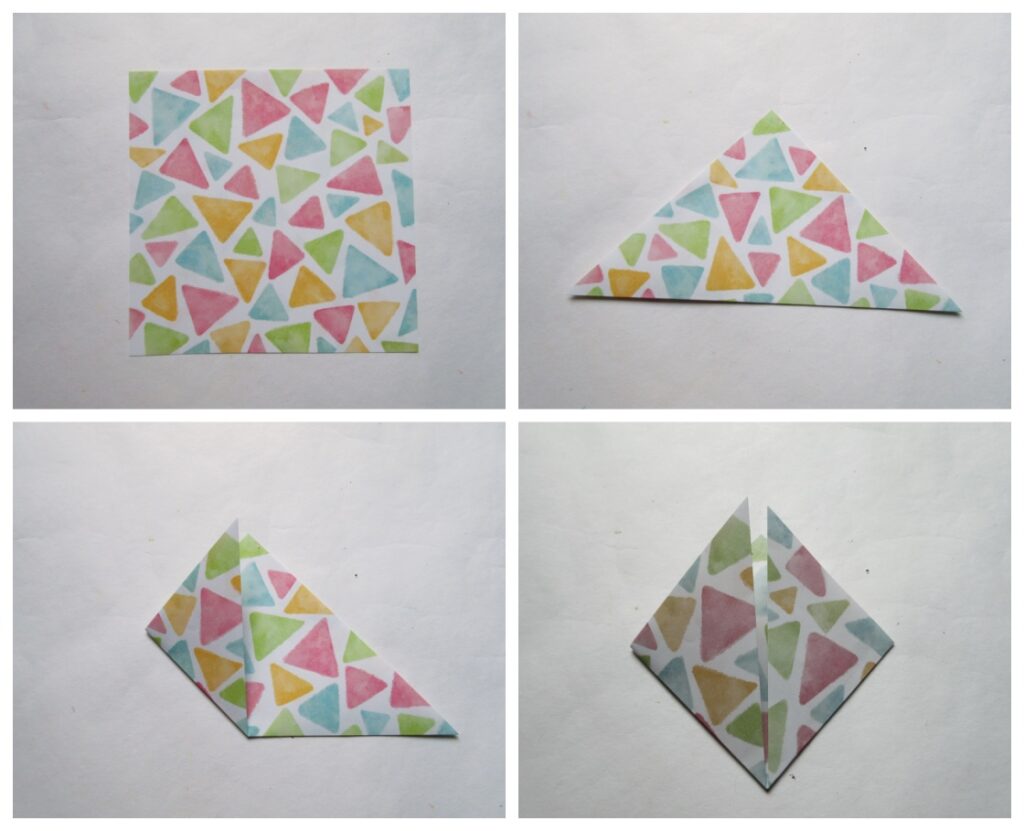 Take the square sheet and fold diagonally to make the opposite corners meet to form a triangle (see the second pic on the top right of the collage).
Then fold the left vertex of the triangle to meet the top vertex. And then do the same with the right vertex. Make creases.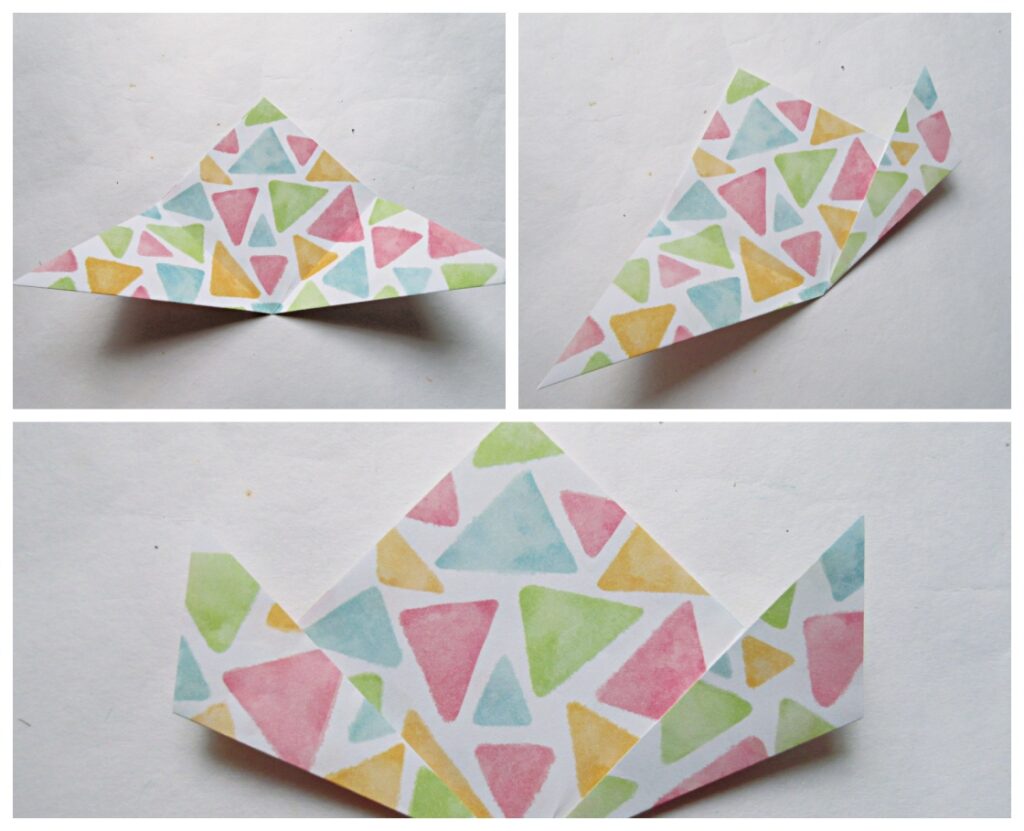 Unfold the last two folds and you get the triangle again and two flaps made by the creases.
Now, fold the right flap along the crease made in the last step (see top right pic in the collage). In the same way, fold the left flap along the crease on the left side too (see the bottom pic in the collage).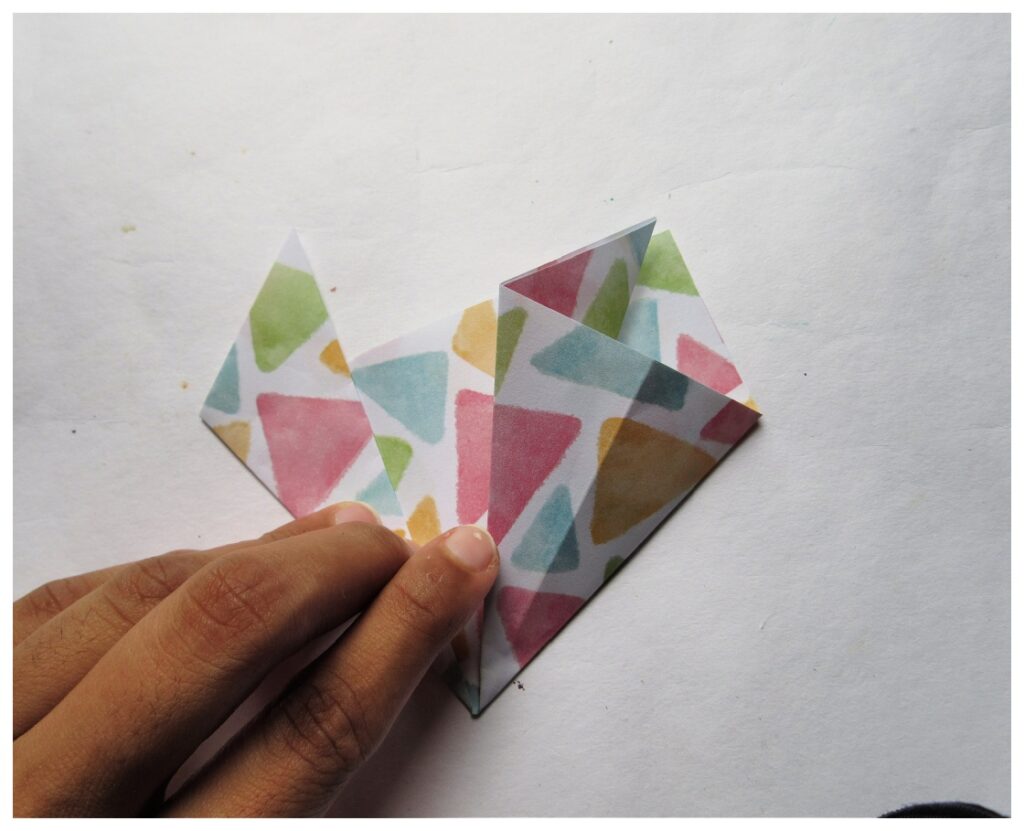 Now, fold the right side towards the center as shown in the picture. Here, note that the right vertex of the triangle should meet the top vertex.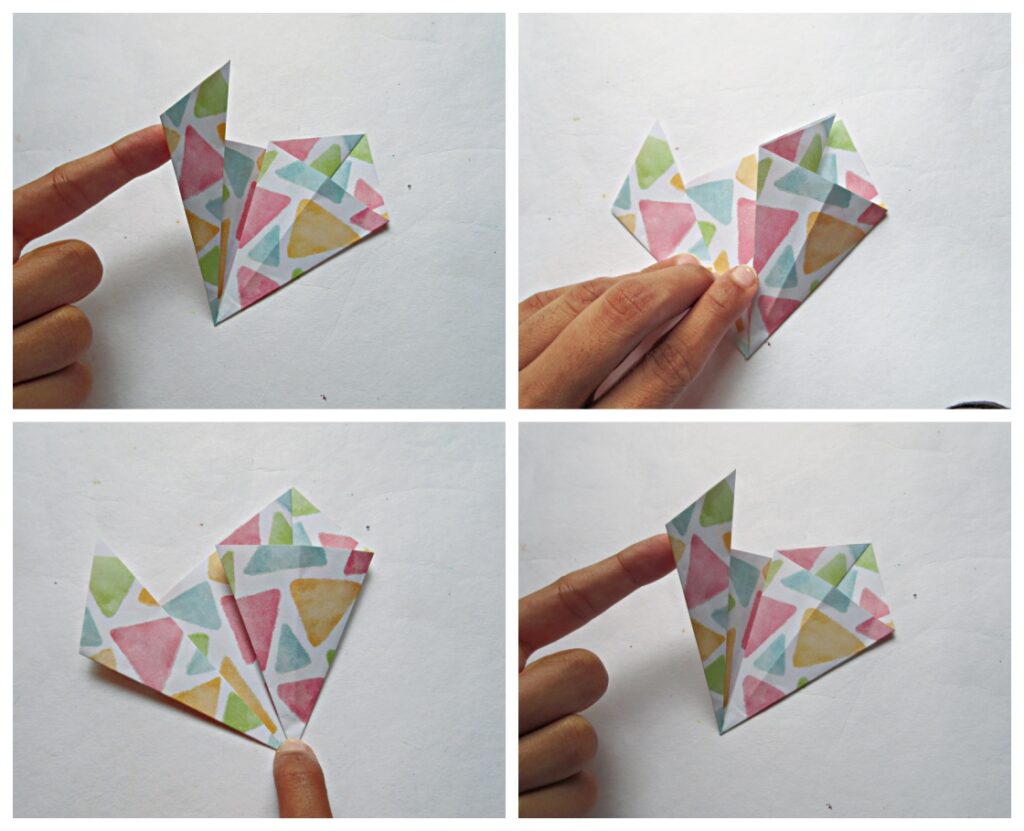 The next step is to fold the left flap towards the center.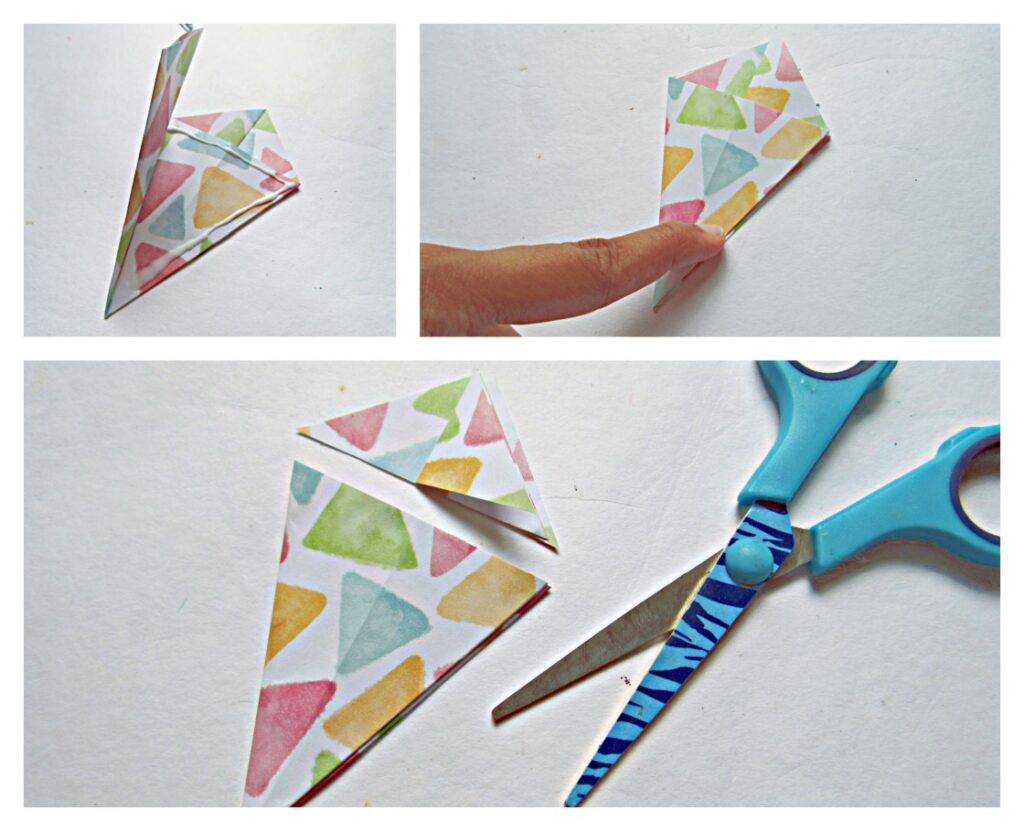 But before folding the left flap, apply glue on the center as shown in the top left picture above.
Stick it. And then cut the top portion out.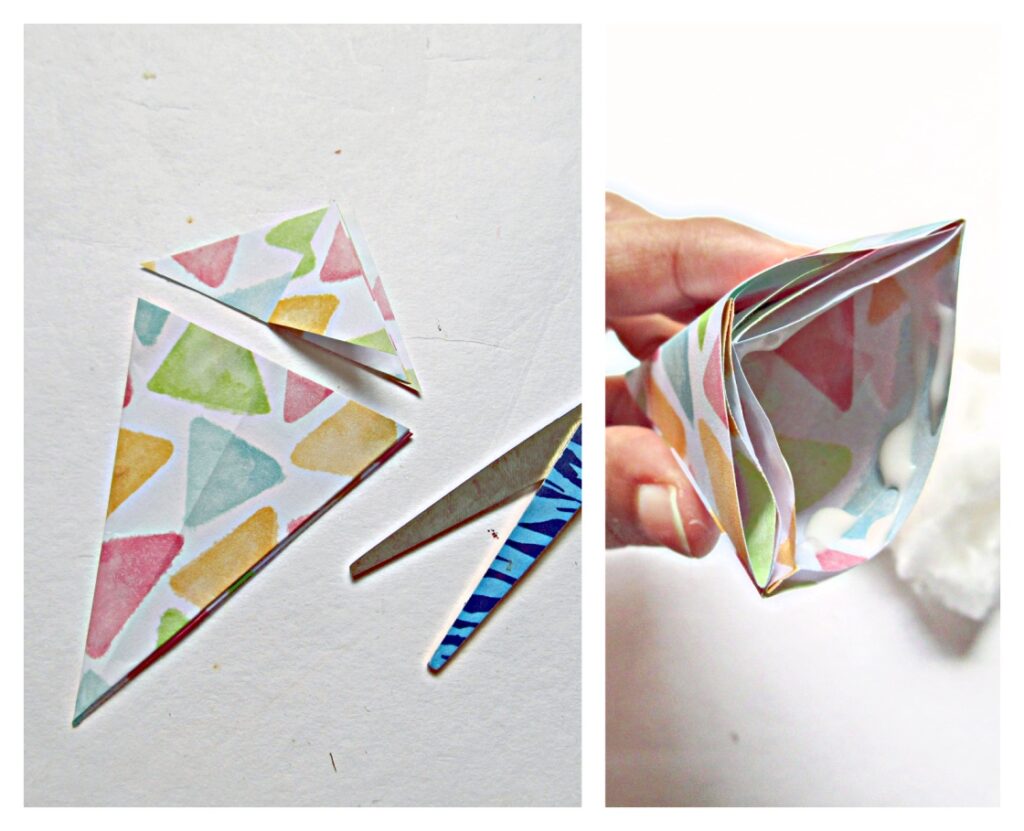 Apply glue inside the cone.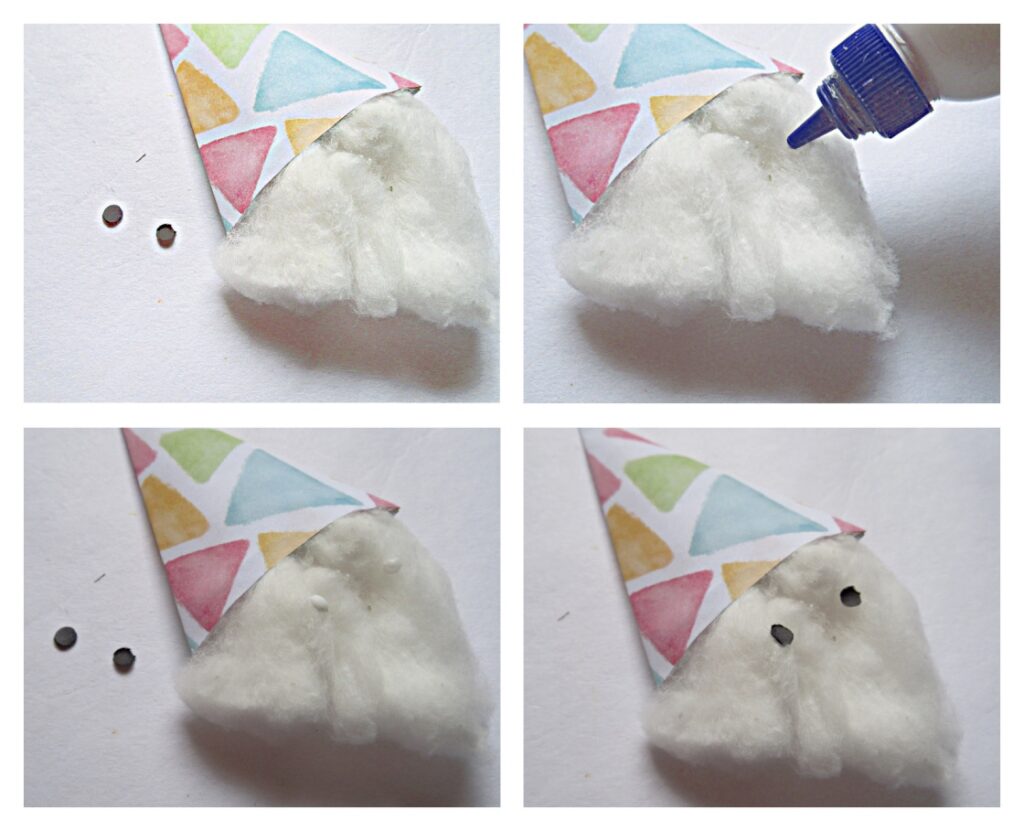 Stick cotton ball inside the cone (the Santa's cap).
Now let's add some features to Santa's face.
Apply glue as two dots to stick Santa's eyes. You can make the tiny eyes using black paper and stick them.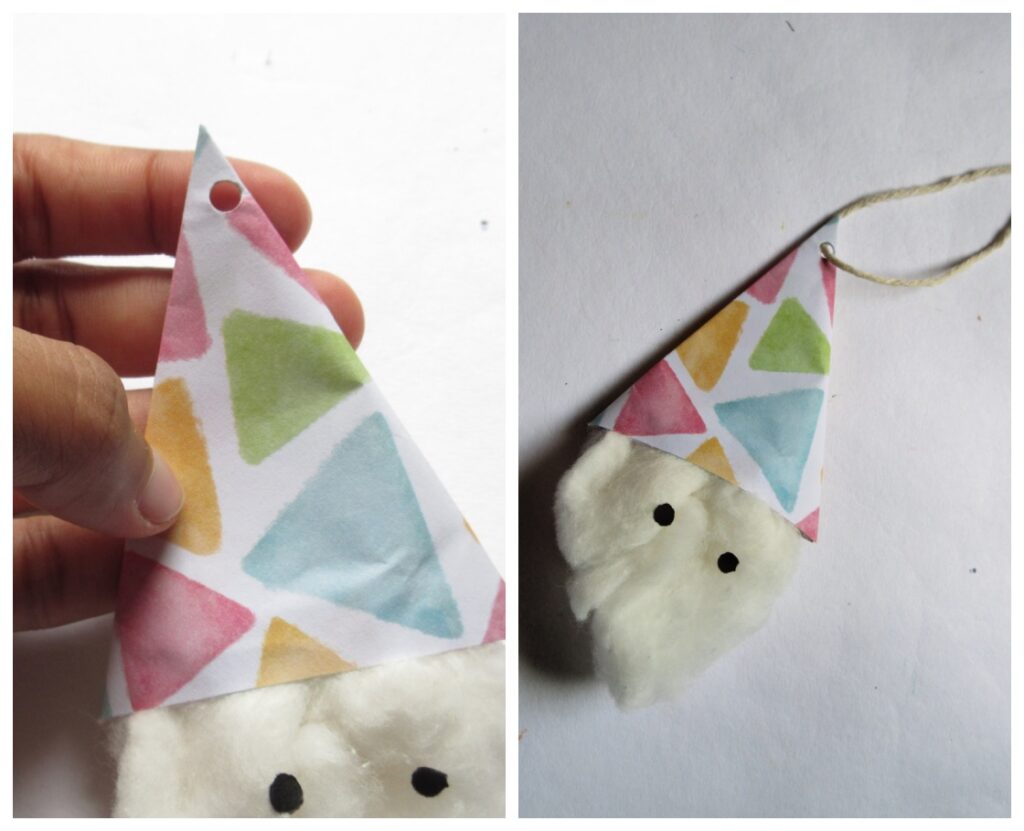 Now to hang the ornament, we need to tie a string.
So, punch a hole on top of Santa's cap and tie a string.
Aaand it's done!
The Santa Claus ornament is ready to be hung!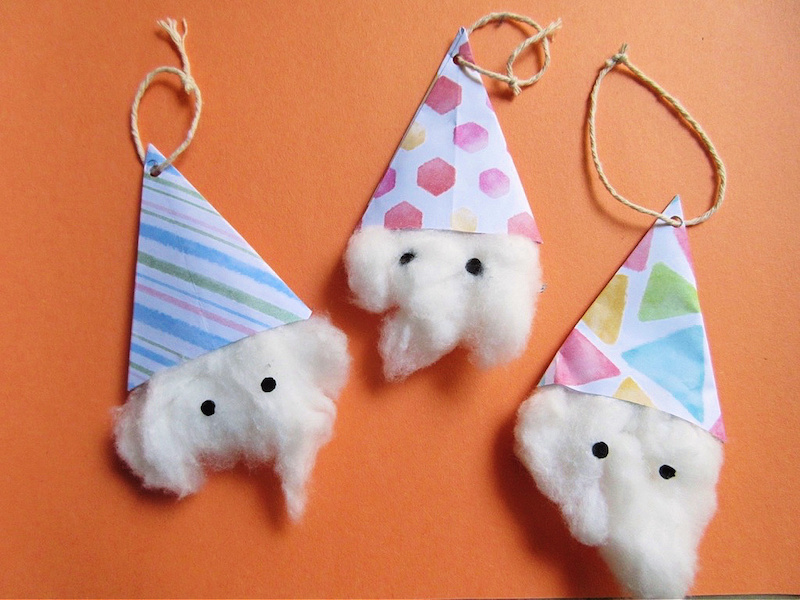 More Christmas Crafts for kids: