Paper jingle bell ornament craft for kids (step-by-step pictures)
Children's Christmas tree decoration craft idea
Here is an easy Christmas craft idea for young kids where we are making homemade jingle bell ornaments.
We are providing free templates. So even kids including preschoolers can do this craft easily and hang these beautiful ornaments on the Christmas tree.
Before moving on to the craft, we would appreciate it very much if you will check out our Youtube channel and subscribe to it. We upload new easy craft tutorials every week there that are different from what we publish on the blog. Thank you!
So let's get started.
Some of the links in this post are affiliate links, which simply means that if you happen to purchase something, I get a small commission at NO extra cost to you.
Materials Required:
Brush pens OR Crayons
Glitter powder
Craft glue
Hole punch
Scissors
Thread for hanging
Template #9 – Christmas jingle bell craft template (available in our free resource library – get the password by signing up using the form in step 1)
Step 1: Download and print the jingle bell craft template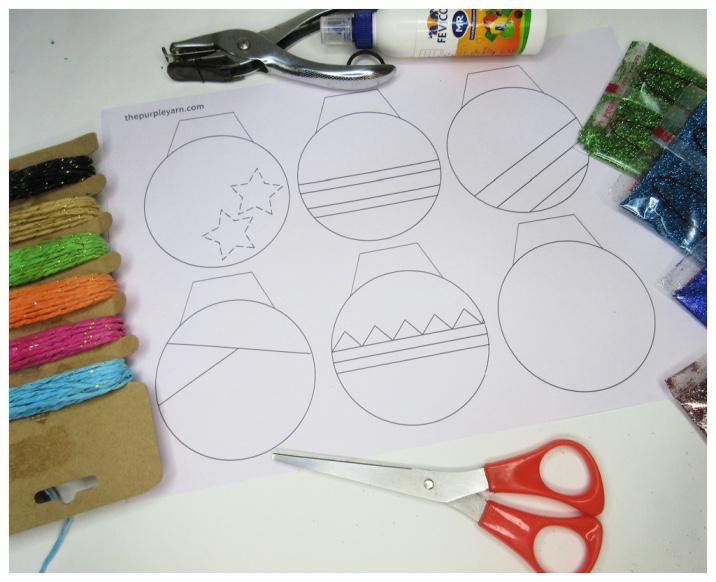 Download and print the Christmas jingle bell craft template. You can download them from the library by signing up using the form available in the next section.
Free printable template for jingle bell craft
Get the free template for this craft and password for the library to your email by filling out the form below.
Step 2: Coloring the jingle bells and applying glitter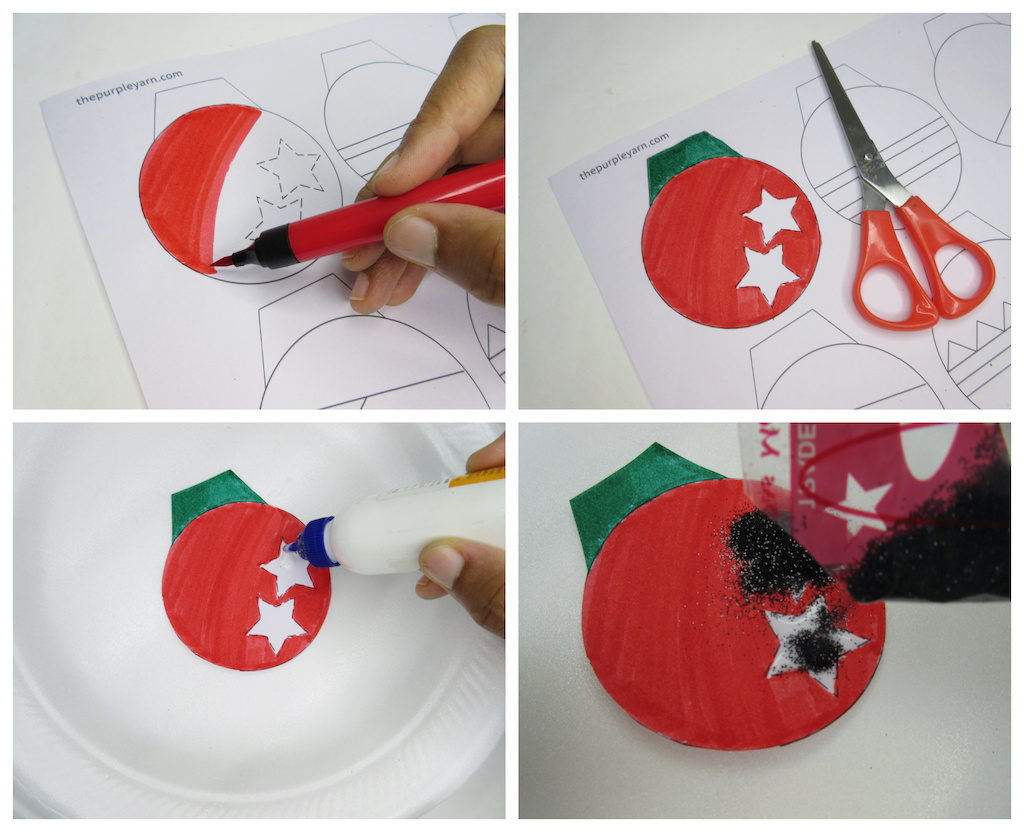 Color the jingle bells. And cut each one out of the template. If you want, you can color the backside too.
There are six jingle bells in total on the free template.
When coloring, leave some area blank on each jingle bell to pour in the glitter powder. Please go through the colored pictures at the end of this post to know which area is to be left blank.
After coloring, apply glue to the uncolored part. And pour in the glitter powder.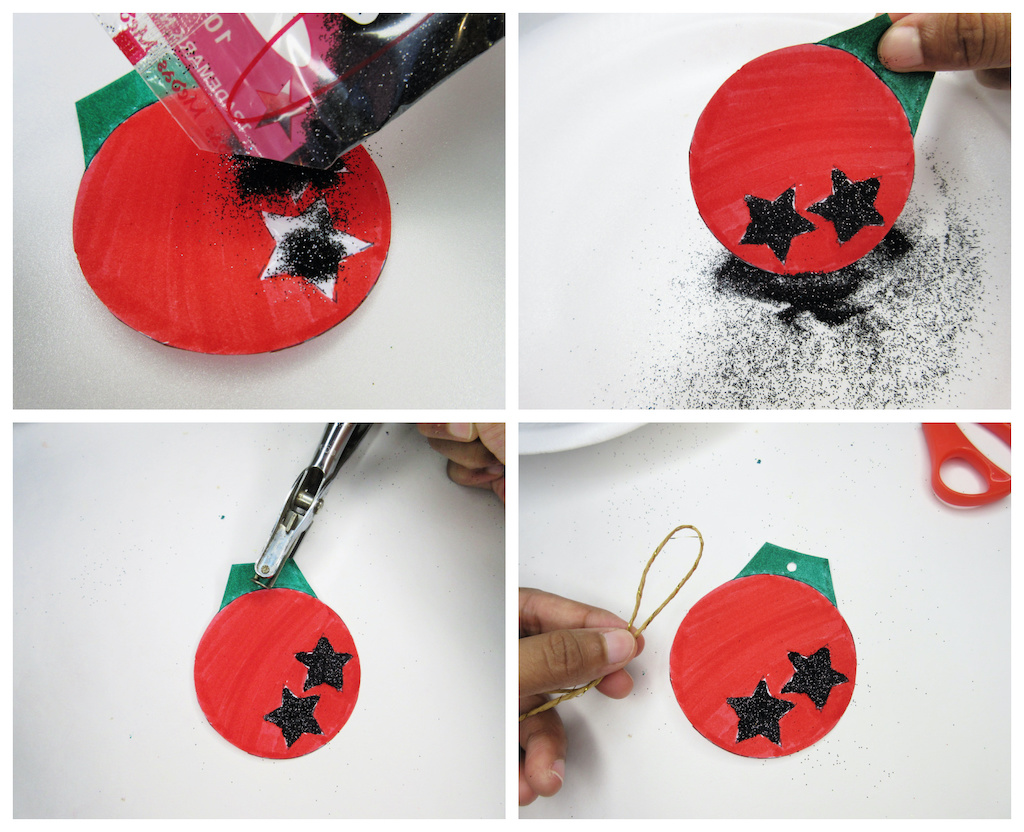 After pouring in the glitter powder, remove the excess glitter powder from the jingle bell by gently tapping it on the table.
Punch a hole on the top portion of the bell.
Insert a thread into the hole and tie the ends together.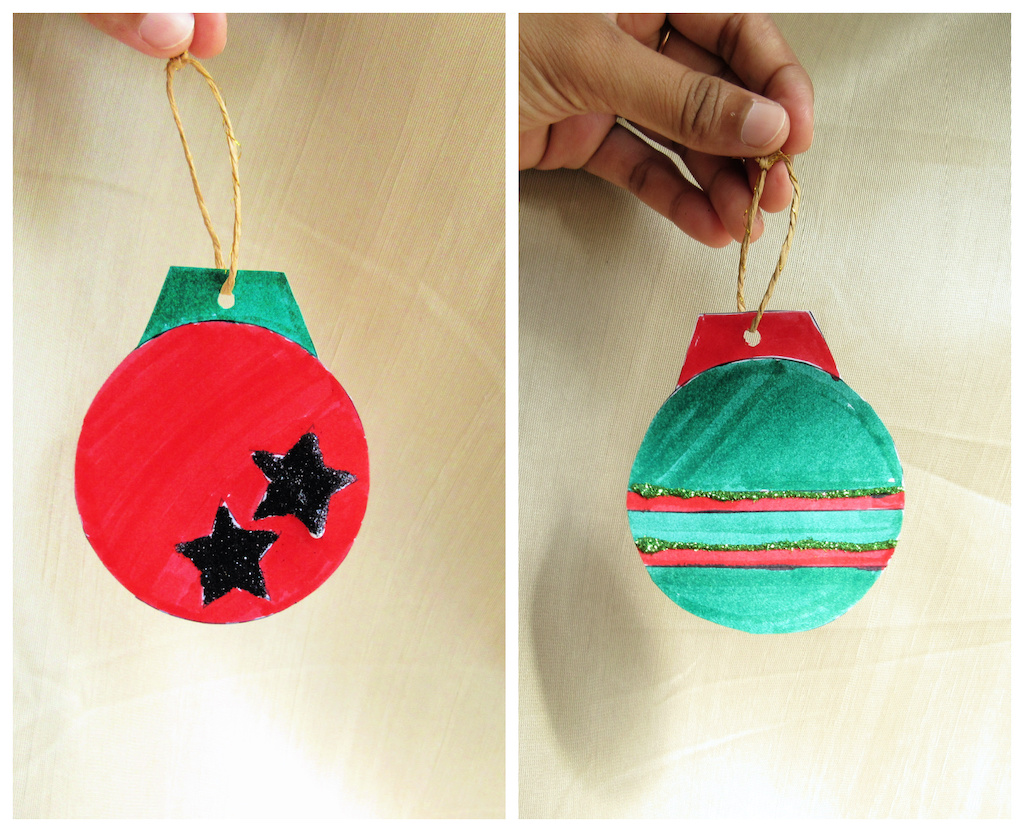 All done! The jingle bell ornaments are ready to be hanged. It's an easy craft, right?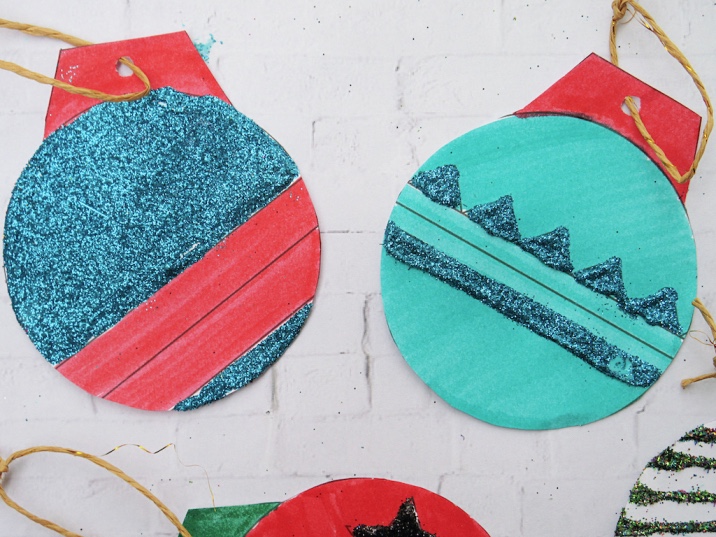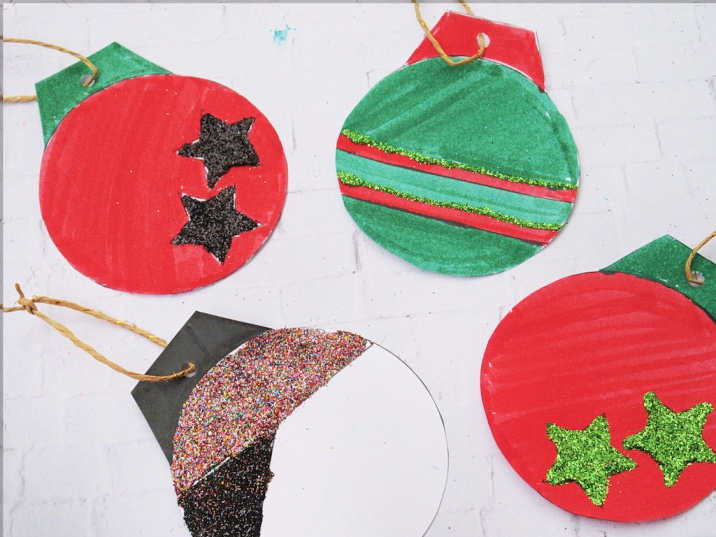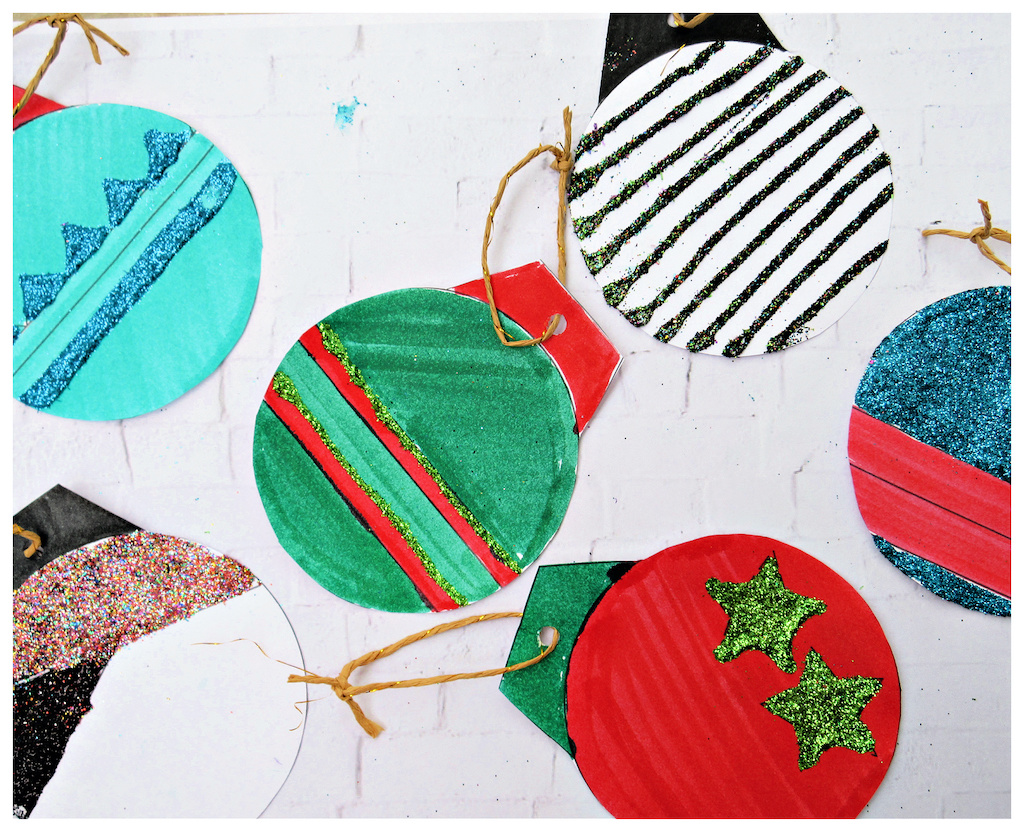 Let us know how it went for you in the comments below!
More Christmas Crafts for kids: