DIY elf Christmas ornament
Easy DIY Christmas ornament idea for kids
DIY Christmas ornaments are so fun to make. Kids are always gonna remember the holiday fun they had while making these adorable ornaments on their own.
So if you are looking for an easy elf-themed Christmas ornament, you are in luck!
This is an elf ornament you can make using construction paper and some simple decorative items if you have them.
So, shall we start?
Before moving on to the craft, we would appreciate it very much if you will check out our Youtube channel and subscribe to it. We regularly upload new easy craft tutorials that are different from what we publish on the blog. Thank you!
So, let's start!
Some of the links in this post are affiliate links, meaning that if you happen to purchase something, I get a small commission at NO extra cost to you.
Materials Required:
Glue
Pencil
Scissors
Decorative items
Twine
Steps for making the popsicle stick elf ornament
Step 1: Making the elf hat using popsicle sticks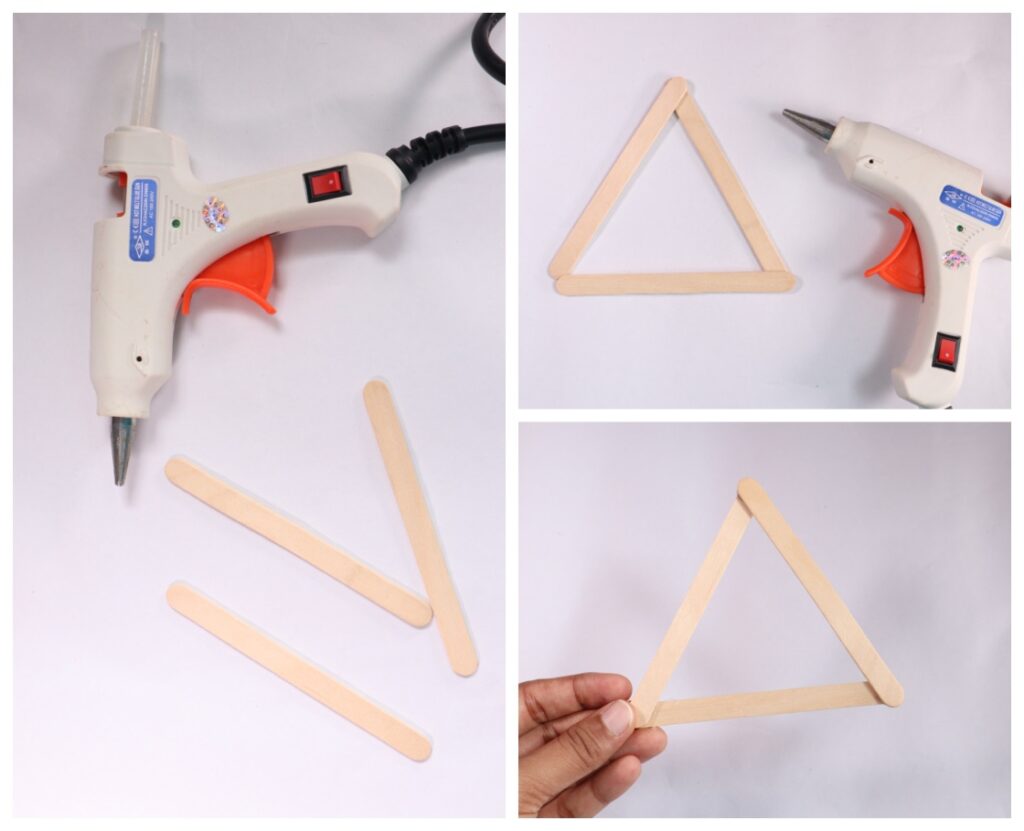 Take 3 popsicle sticks and form a triangle as shown in the picture. Stick them to each other using hot glue.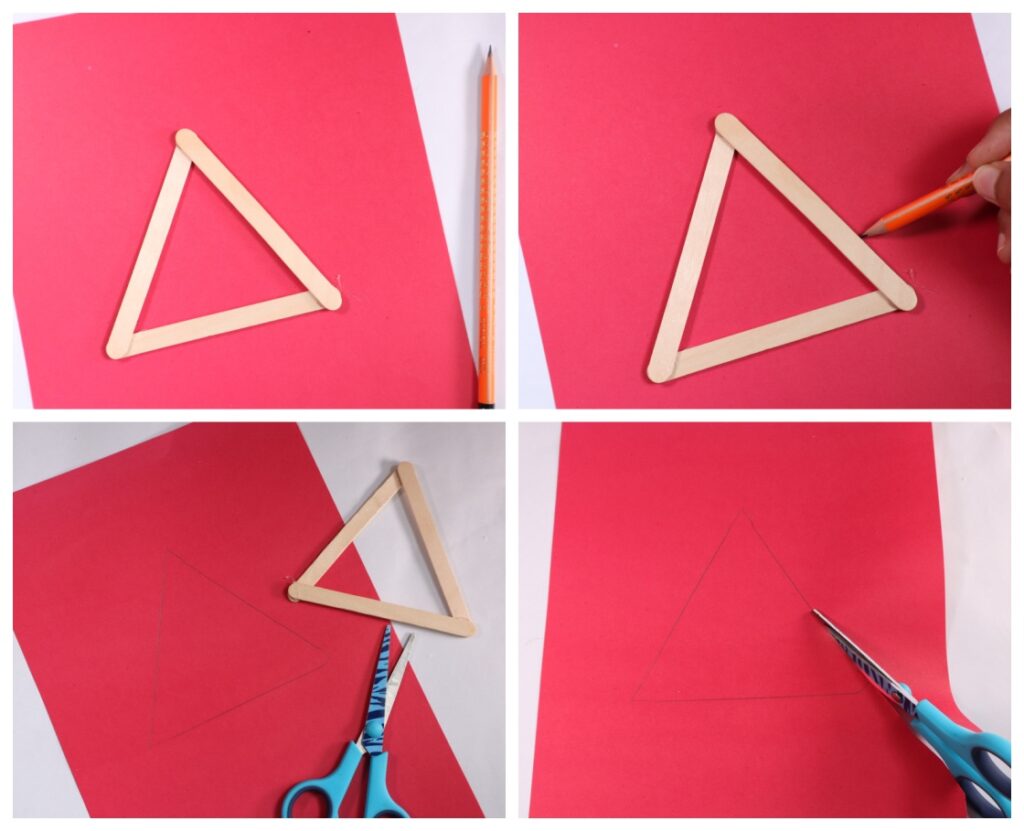 Take a color sheet and place the popsicle triangle on it. Draw an outline of the triangle on paper using a pencil.
And cut the triangle out.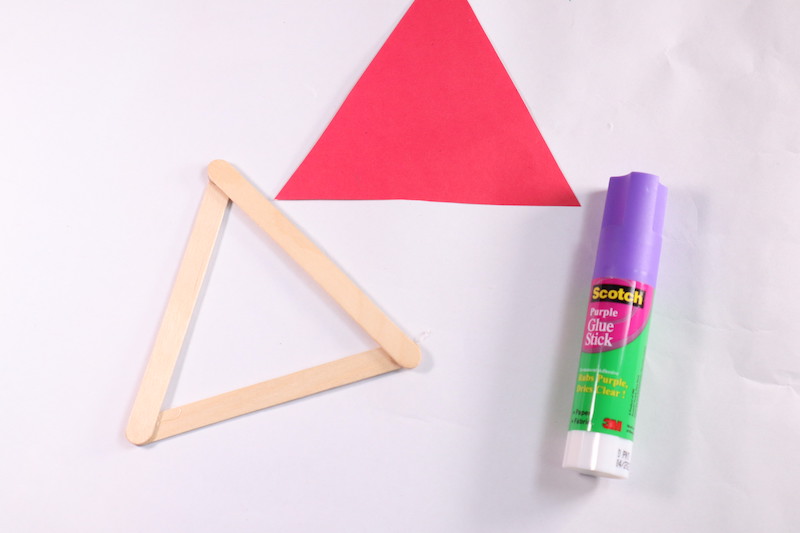 The next step is to stick the paper to the popsicle triangle. You can use a normal glue stick for that.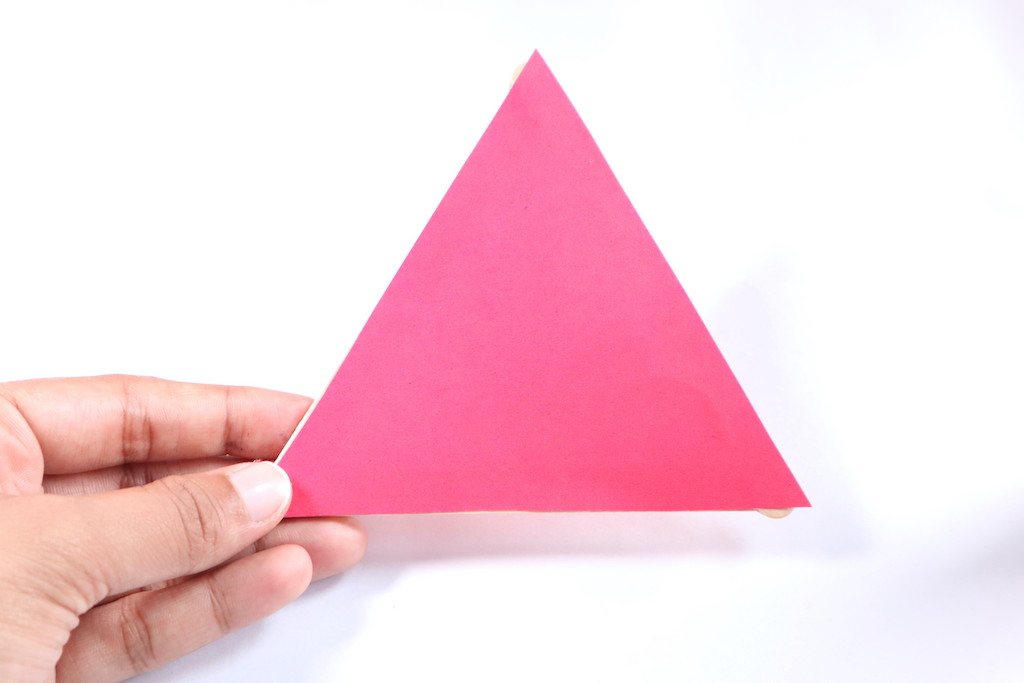 Now we have the elf hat.
Step 2: Making the elf's face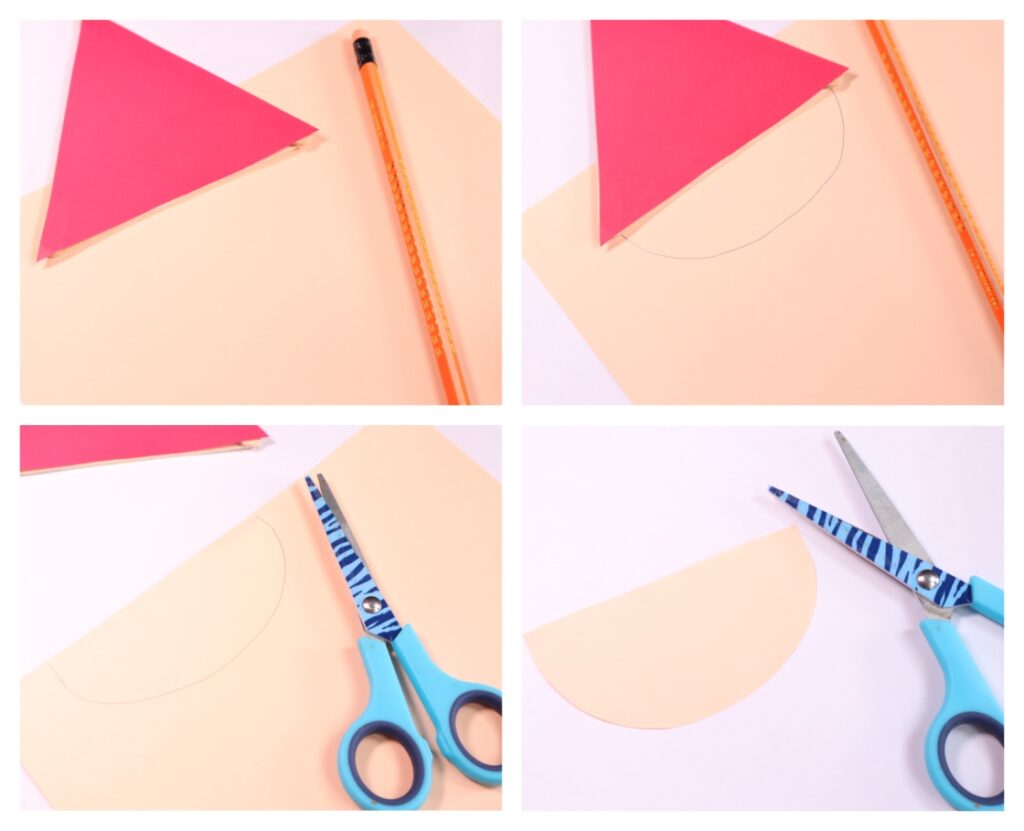 The next step is to make the elf man's face.
For that, place the elf hat on a skin-colored sheet of paper. Draw the outline of the face as shown in the picture. Make it less wide than the hat so that the face will fit in.
Now, cut the shape out.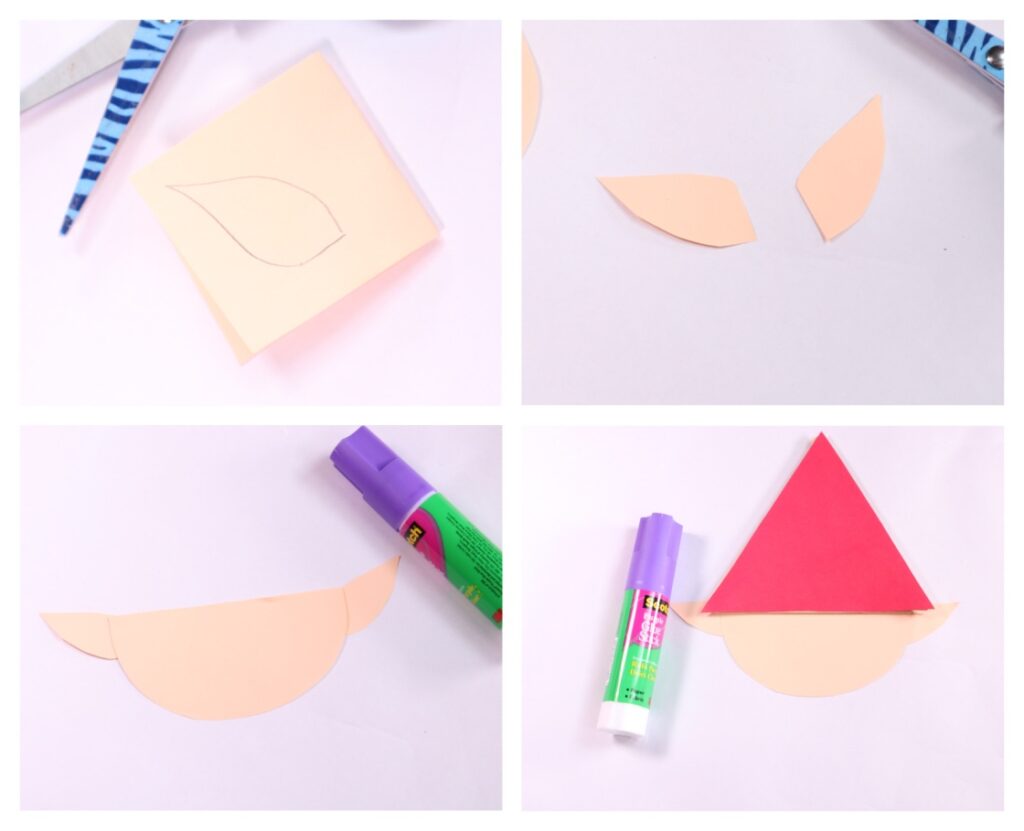 Now, draw the shapes of ears and cut them out. Stick them to the sides of the face and also, stick the hat to the face.
Step 3: Decorating the elf's hat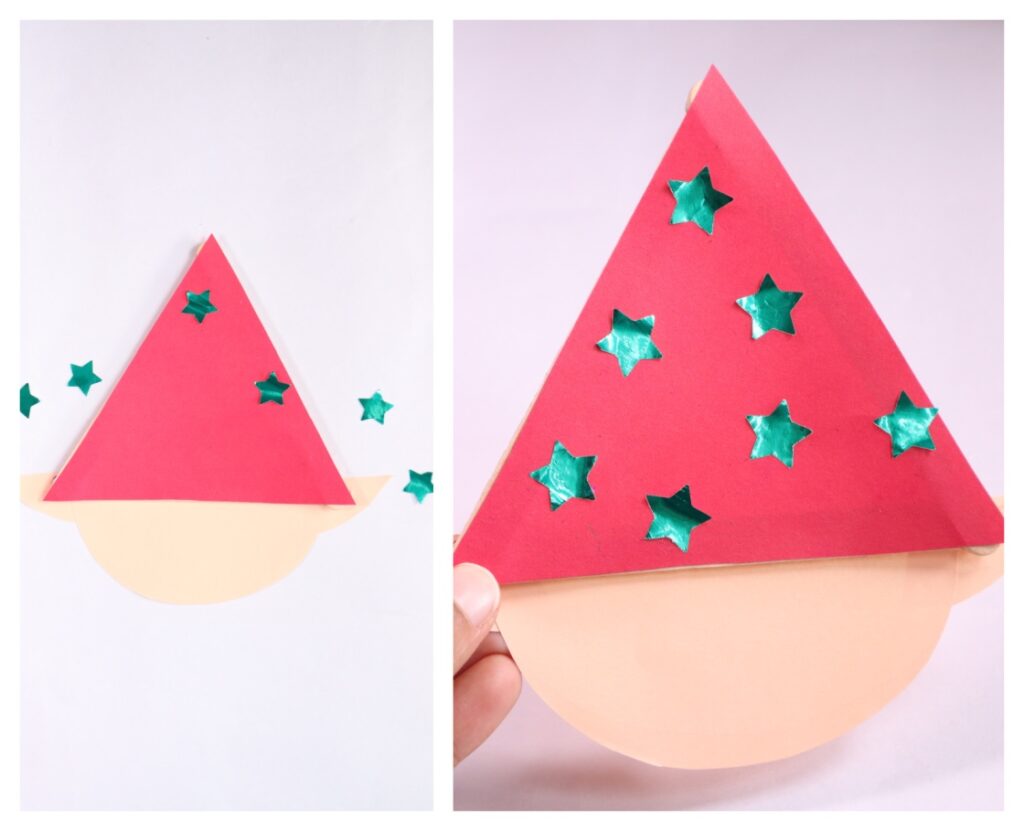 Now, decorate the hat the way you like. Let kids get creative and use the decorative items on hand.
Or they can draw patterns or make some shapes using paper too.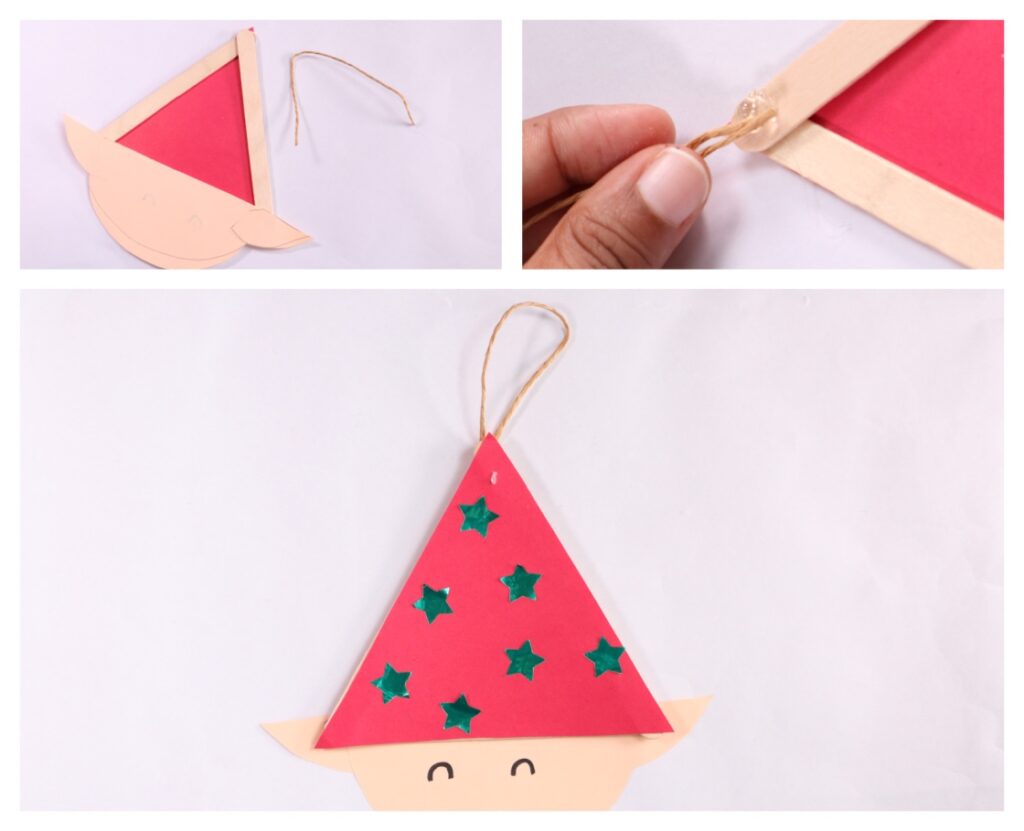 Next, let's stick a twine to the elf man so that we can hang him on our Christmas tree. Use any thread available to you and stick it using hot glue.
And the elf man is ready to be hung on the Christmas tree!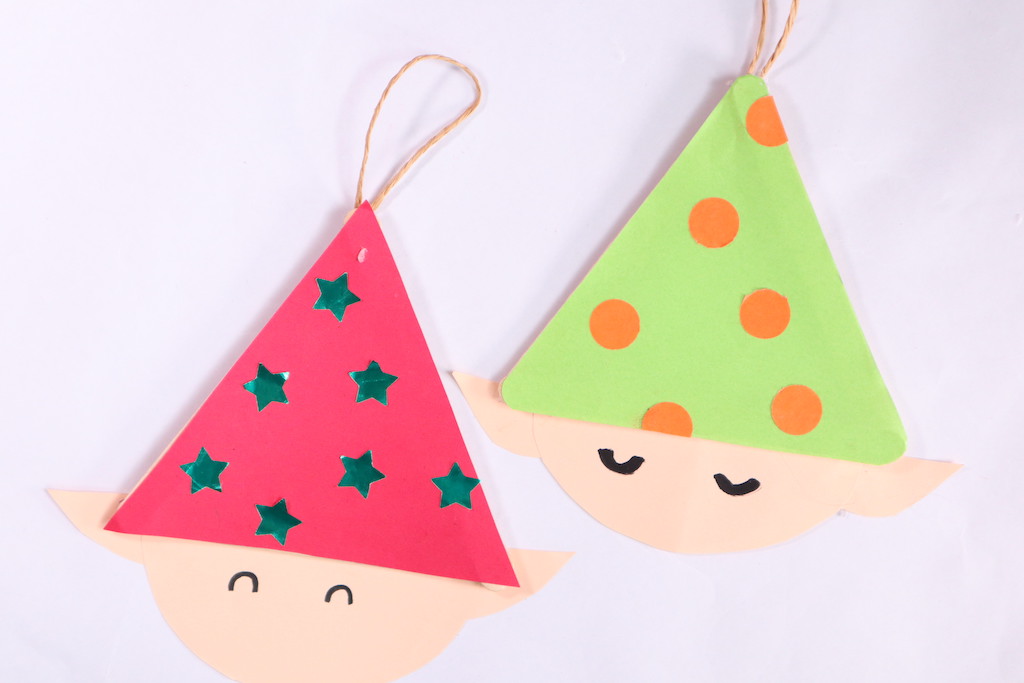 Try this craft and let us know how it went in the comments below!
More Christmas crafts