Easy bookmark idea with Popsicle stick for kids(Step-by-step pictures)
If you have little readers at home, bookmarks are a necessity. It's more fun when kids can make bookmarks on their own.
Here is an easy ice cream stick bookmark craft for kids. With minimal craft supplies, you can help kids make cute bookmarks today.
Before moving on to the craft, we would appreciate it very much if you will check out our Youtube channel and subscribe to it. We upload new easy craft tutorials every week there that are different from what we publish on the blog. Thank you!
So, let's start!
Some of the links in this post are affiliate links, which simply means that if you happen to purchase something, I get a small commission at NO extra cost to you.
Materials Required:
Pencil
Black pen/ thin black marker
Scissors
Ice cream stick bookmark craft for kids
Step 1: Gather all the materials and draw different shapes or characters or objects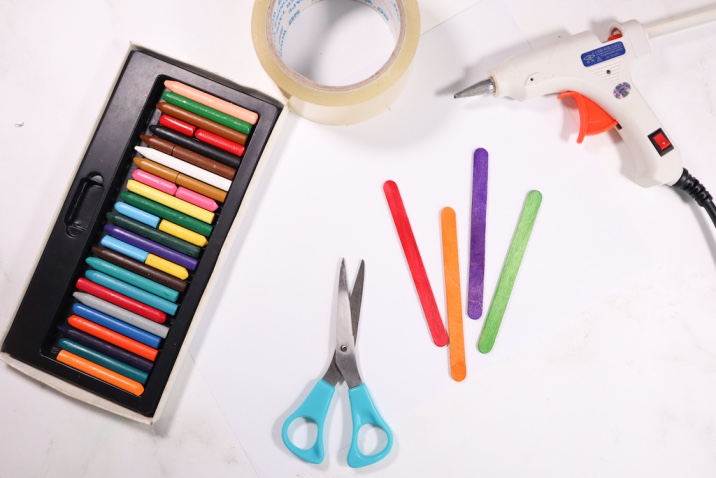 Get all the materials ready.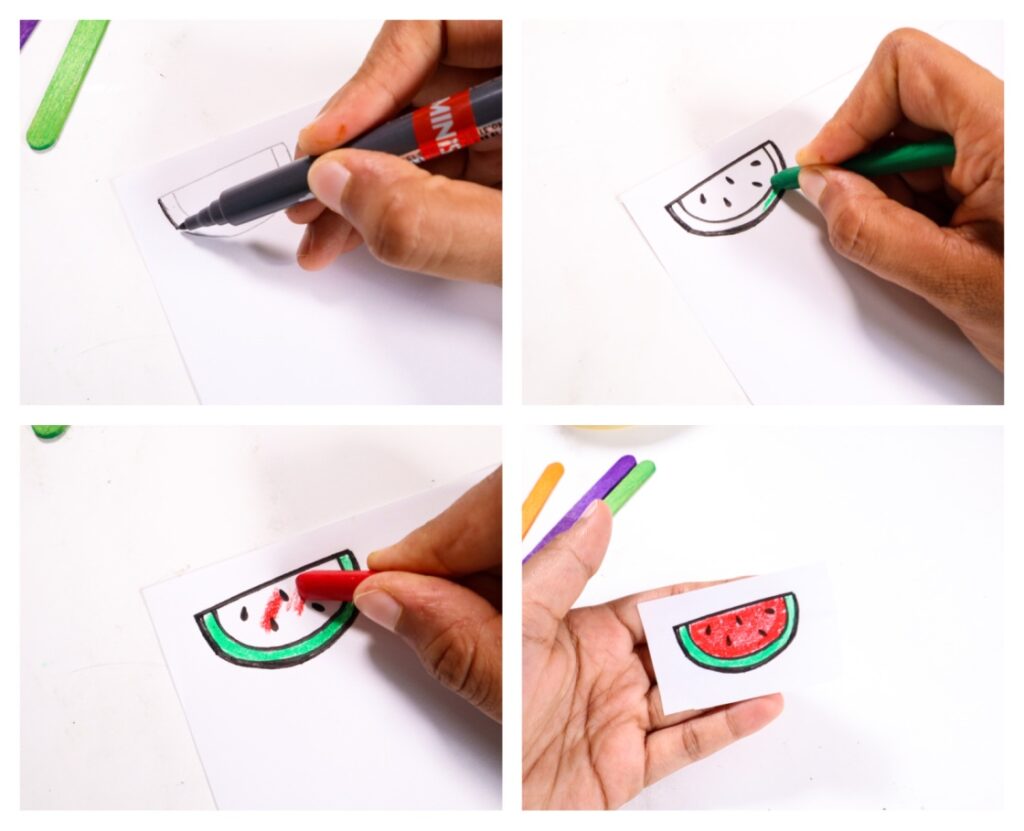 Now, on a white paper, help your child draw the outline of any fruit/veggie/character or anything they like. Start with a pencil, and then use a black pen to draw along the outline.
Make them color the picture.
And cut the picture out from the paper, maintaining some space around the picture.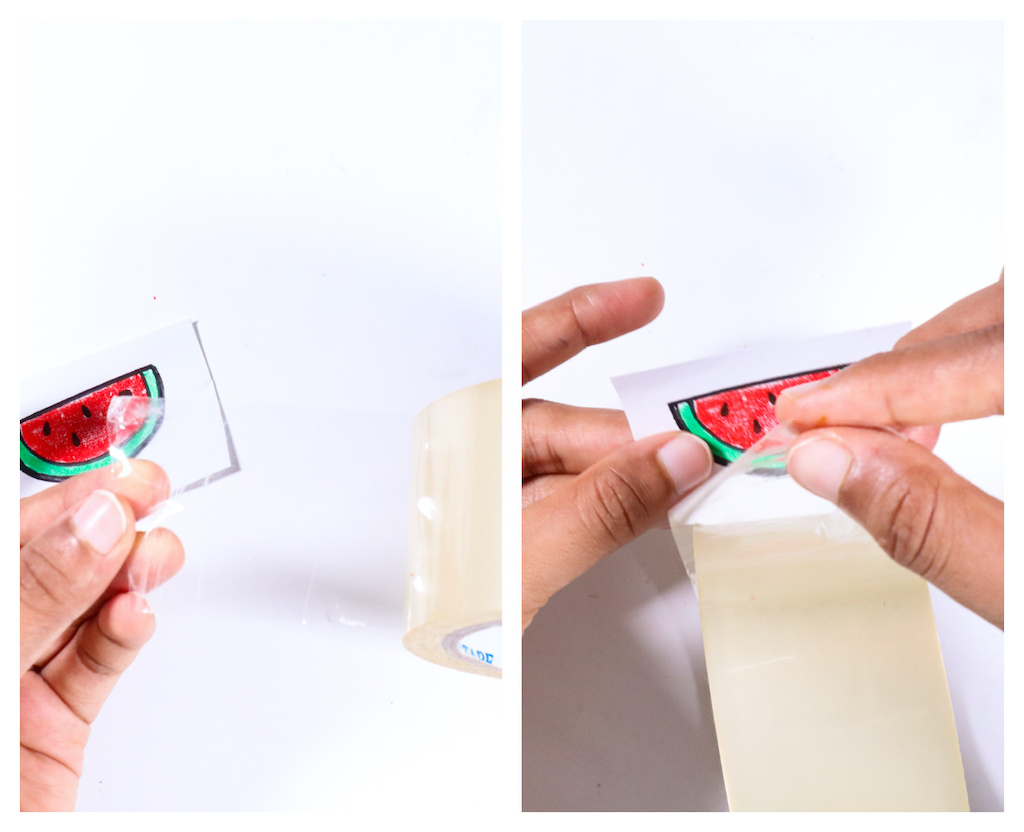 Now, take a clear packing tape (which is wide enough to cover the picture) and paste it onto the paper from top to bottom without any wrinkles.
Do the same on the back side as well. This step is to ensure that the paper stays sturdy. Otherwise, it can get torn or wrinkled when they start using it.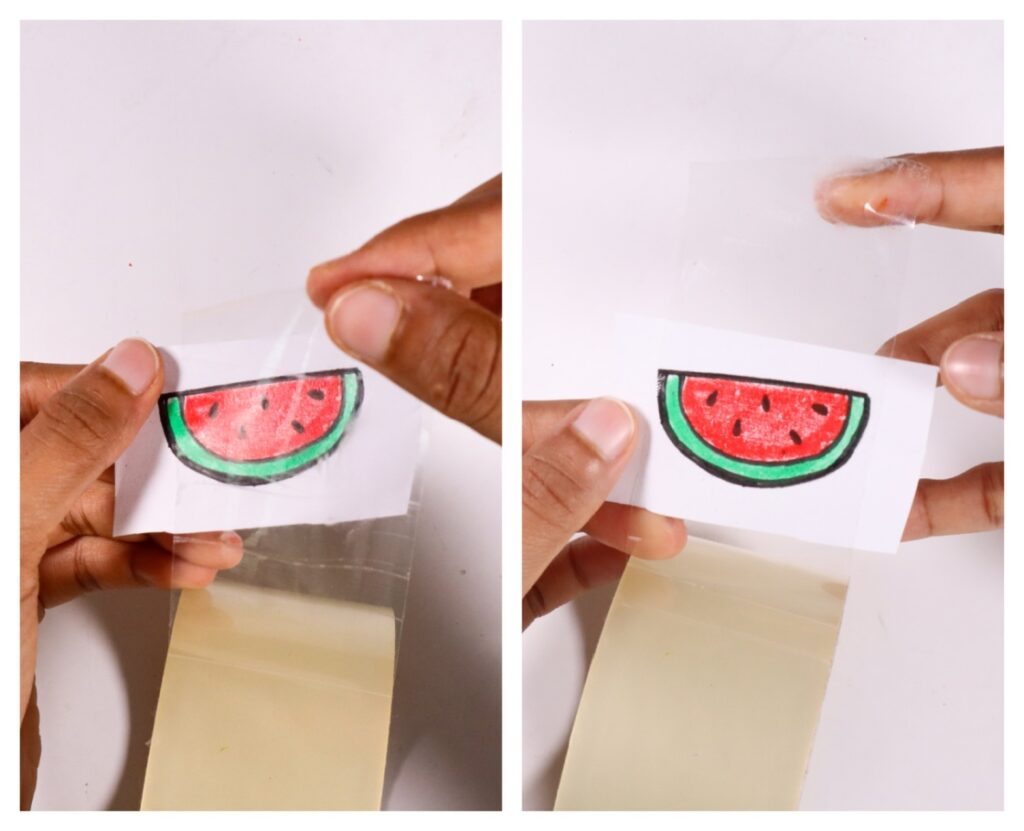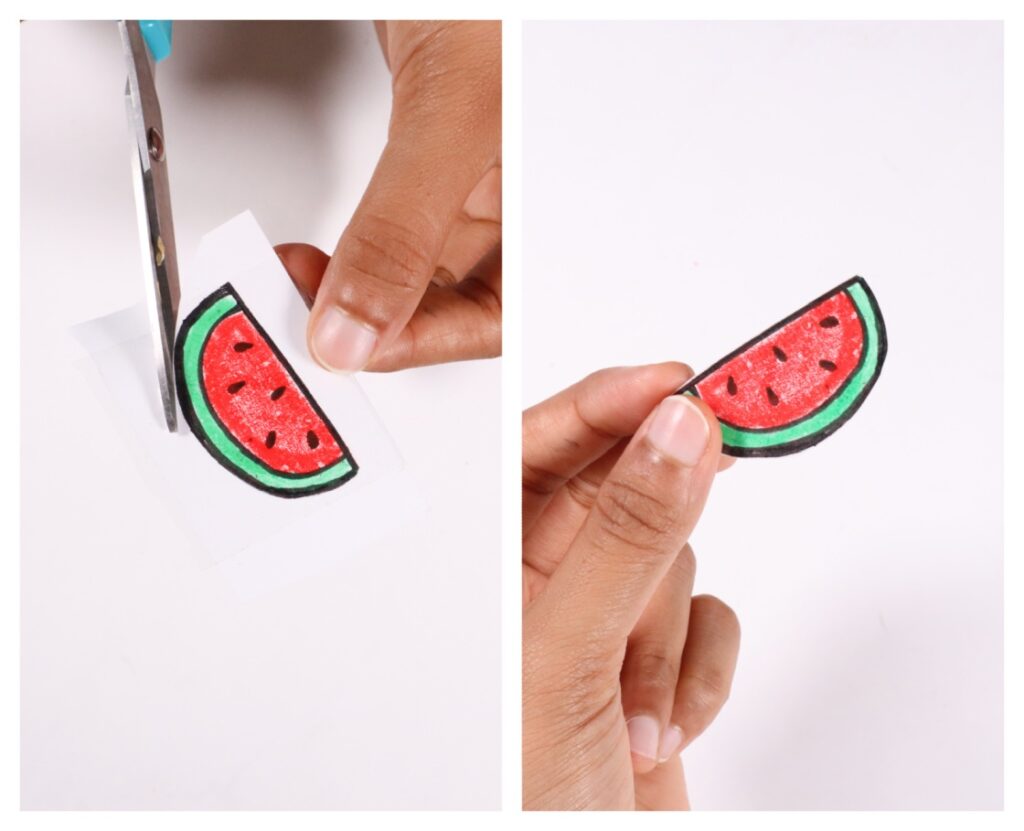 Now, carefully cut along the shape of the picture, as shown in the above collage.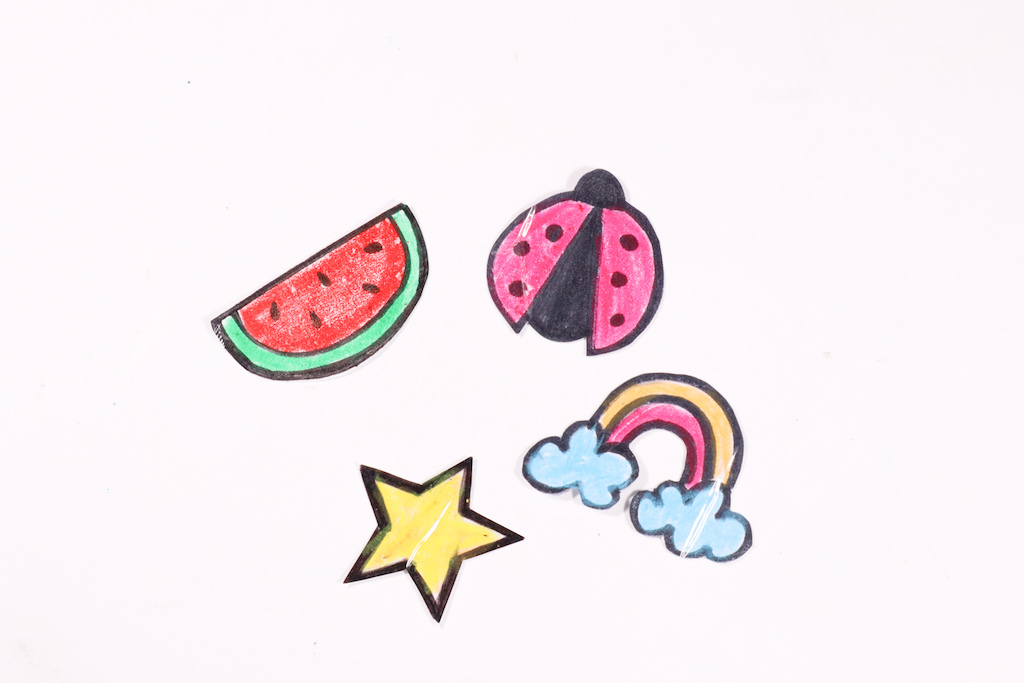 You can make more than one bookmark in one go by drawing different pictures as shown here. So, it's easier to replace if kids lose them.
Step 2: Glue the picture onto the Popsicle stick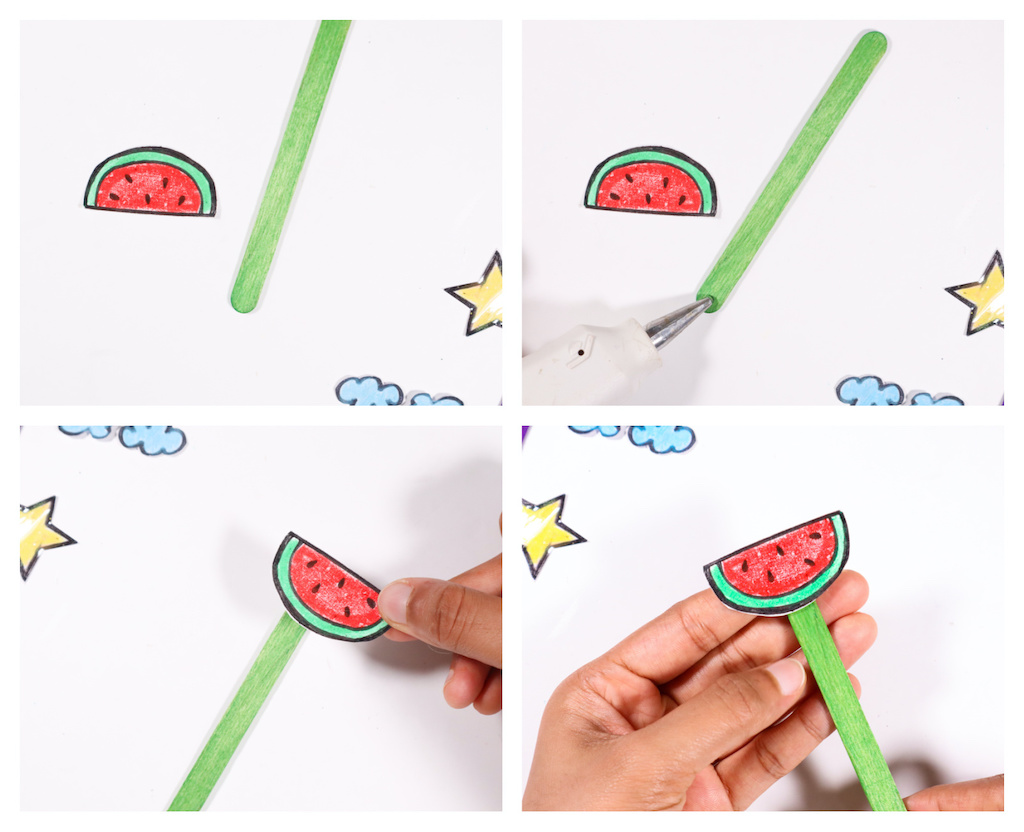 Now, using hot glue, attach the picture to the ice cream stick.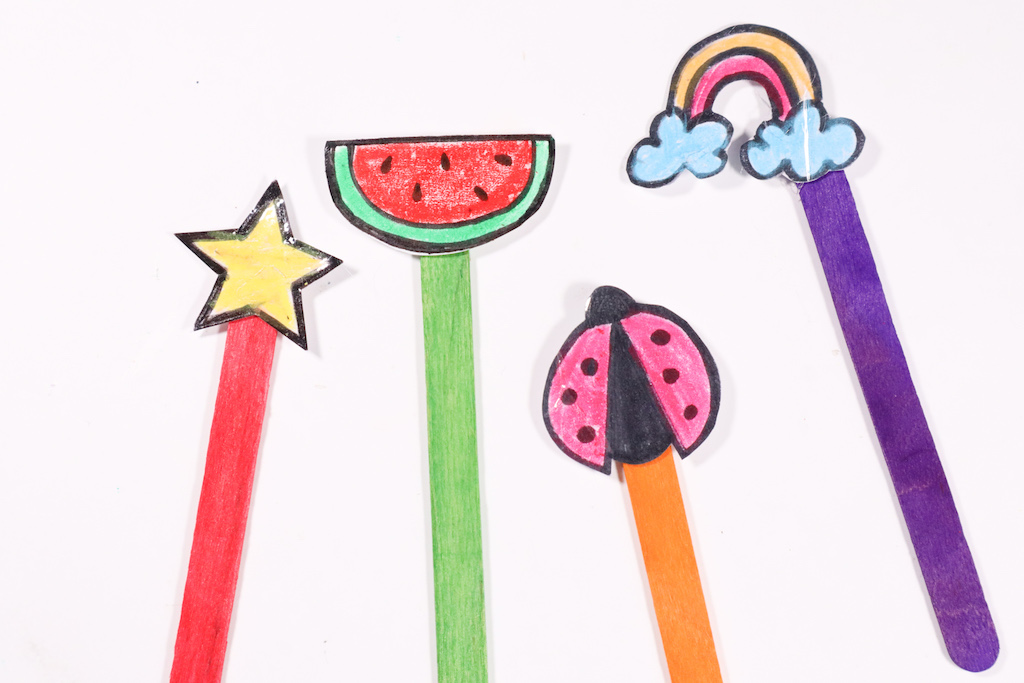 Voila! These cute popsicle stick bookmarks are so easy to make, aren't they?
Easy, and pretty useful too!
More bookmark ideas: