Paper plate monster craft for kids
One-eyed big green monster craft tutorial using a paper plate
If you are looking for a fun monster craft to do with your kids, you are in the right place.
This craft is suitable as a Halloween craft when you are looking for a spooky, yet fun craft or whenever your kiddo feels like making a monster craft inspired by a book on monsters they just read.
You can make different types of monsters using paper plates. Here, we are showing the step-by-step tutorial to make a one-eyed green monster.
So, let's go!
Before moving on to the craft, we would appreciate it very much if you will check out our Youtube channel and subscribe to it. We regularly upload new easy craft tutorials that are different from what we publish on the blog. Thank you!
So, let's start!
Some of the links in this post are affiliate links, meaning that if you happen to purchase something, I get a small commission at NO extra cost to you.
Materials Required:
Black marker pen
Pencil
Tempera paint (Or acrylic, poster paint, etc – use any kind you have)
Scissors
Step-by-step paper plate monster craft tutorial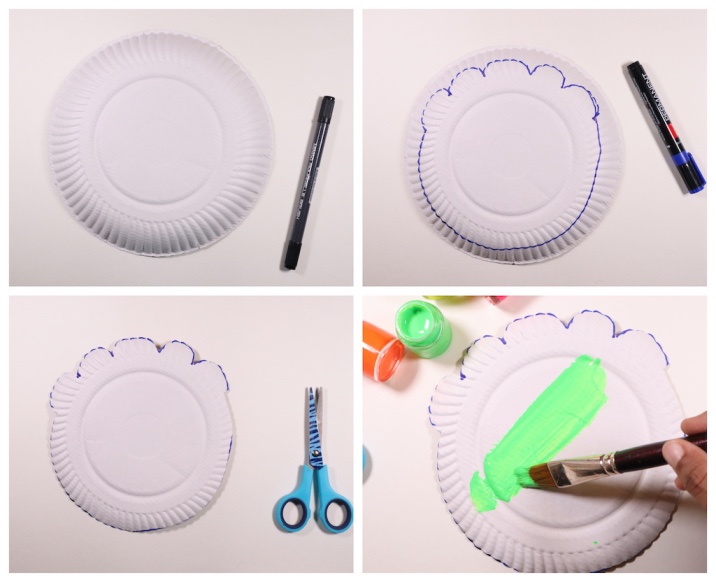 Take a paper plate.
Draw an outline on the rim of the paper plate. And cut the inner portion out.
Paint it using green color.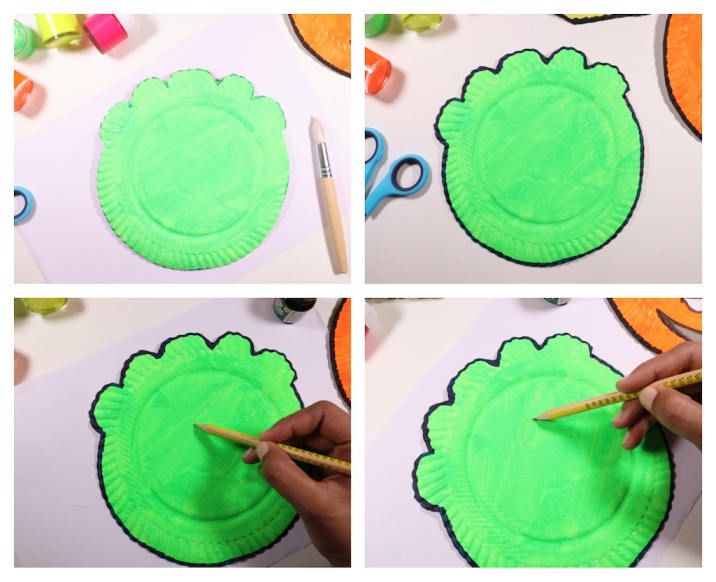 After painting, make the outline of the paper plate bolder using a marker pen.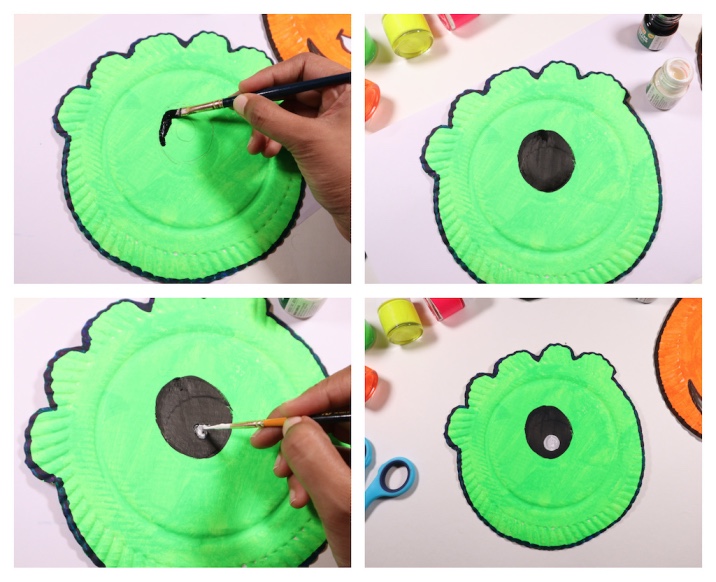 Now, let's draw an eye in the middle.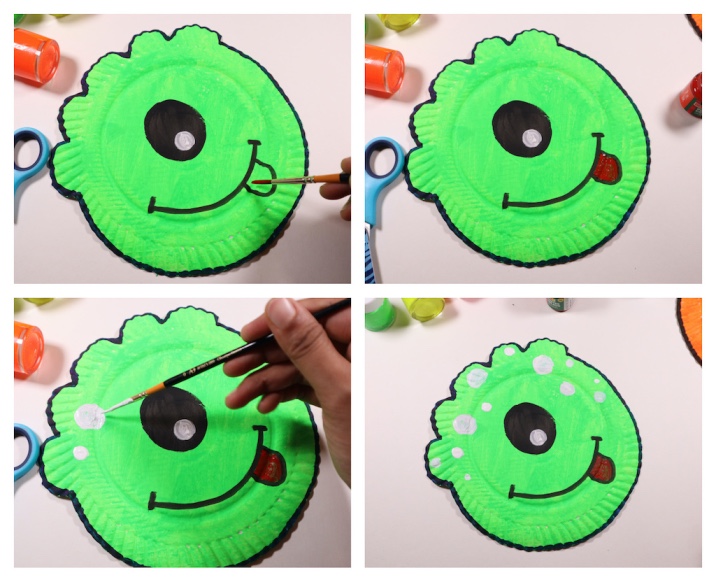 And mouth. And finish off with some patterns above the eye.
And our paper plate monster is here!
Here are some other paper plate monsters we created. To make them, follow the same steps. Only the shapes are different, so draw the outlines accordingly.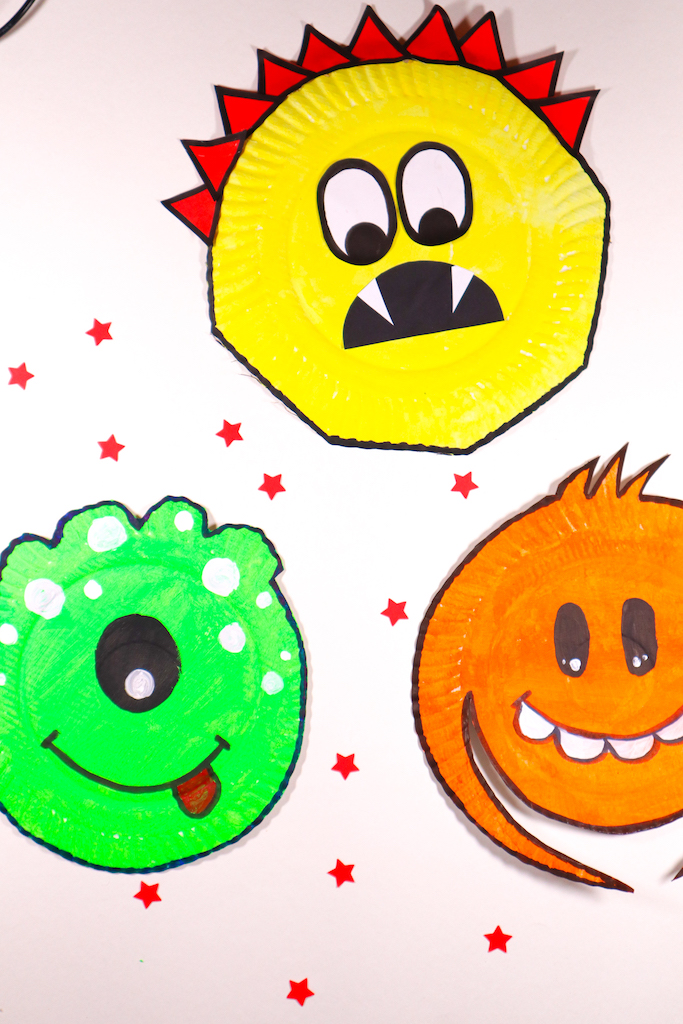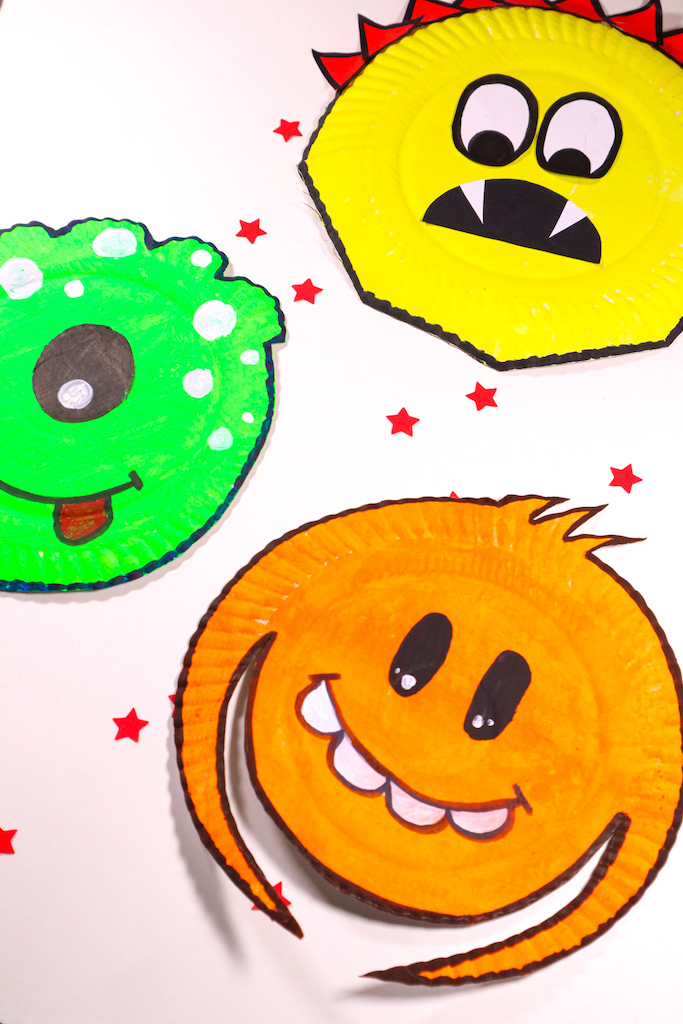 More paper plate craft ideas: