Thumbprint heart wand valentine's Day craft for kids
Valentine's Day is ideal for us to focus on our relationships in life.
Contrary to widespread assumption, Valentine's Day is not just for romantic couples. It can be celebrated by anyone who wants to express their love and appreciation to a loved one in life.
In the case of kids, they can make and give their Valentine's Day creations to their mom, dad, grandparents, friends, teachers, etc.
Today, we have come up with an easy thumbprint Valentine's craft idea for kids. The idea is to make a heart wand by coloring the hearts with their thumbs.
It's definitely a keepsake from your kids if they do it for you because you can reminisce about those little thumbprints years later when they are not little anymore.
This is a simple craft you can do quickly with kids.
So let's get into the tutorial!
Before moving on to the craft, we would appreciate it very much if you will check out our Youtube channel and subscribe to it. We regularly upload new easy craft tutorials that are different from what we publish on the blog. Thank you!
So, let's start!
Some of the links in this post are affiliate links, meaning that if you happen to purchase something, I get a small commission at NO extra cost to you.
Materials Required:
White paper
Colored paper
Paint (use any paint you have like acrylic, poster, tempera, etc)
Yarn
Easy thumbprint heart craft idea for kids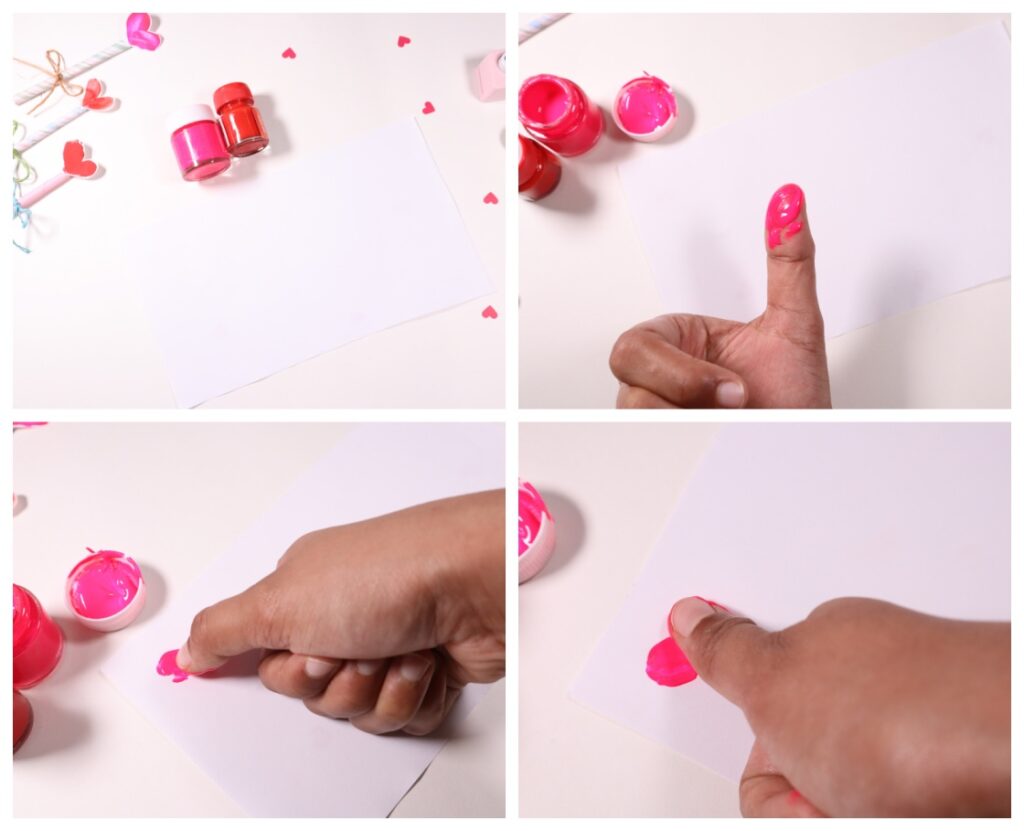 Take a white sheet of paper and two colors of paint. Since it's a Valentine's Day craft, we chose pink and red.
Let your child press their thumbs on the paint and make the print on the paper to make a heart.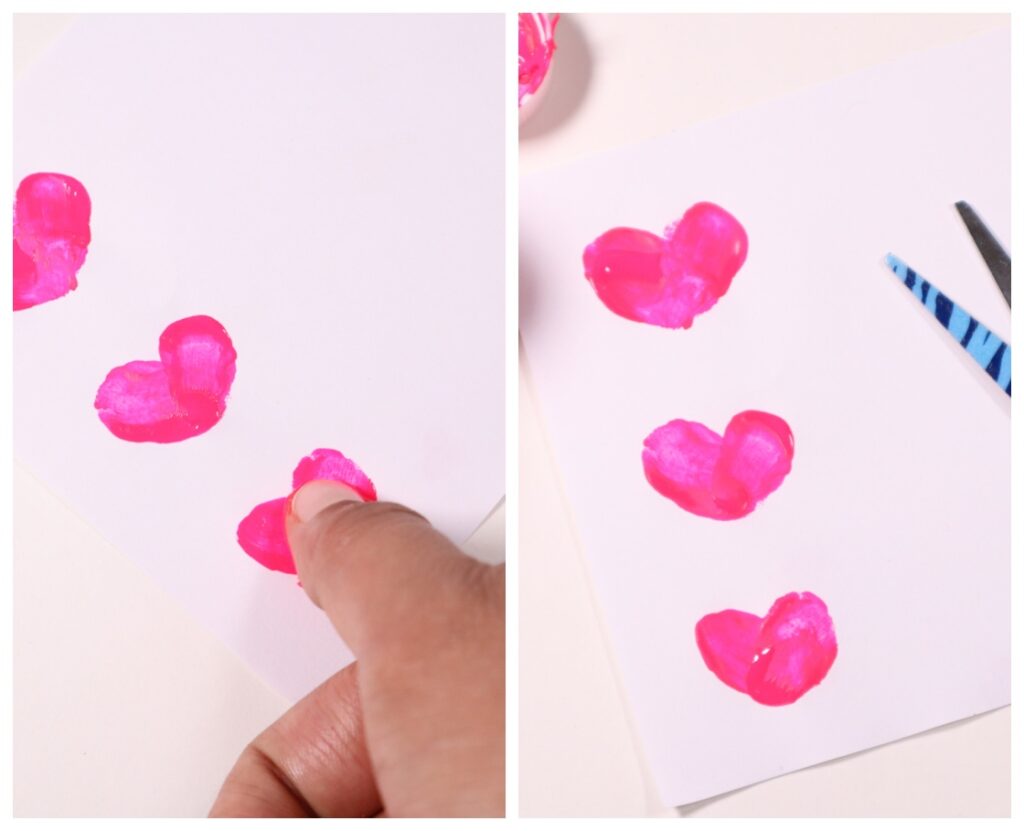 Make as many hearts as they want.
Even though we need only one heart to make this heart wand, let kids have fun on the side finger painting and making more hearts or any other shape, as it has many benefits.
Finger painting is a fun activity for kids to learn through sensory play. They get to explore colors, stimulate their senses, use their imagination, help cognitive development, improve fine motor skills, etc.
Ok, now let's get back to our craft.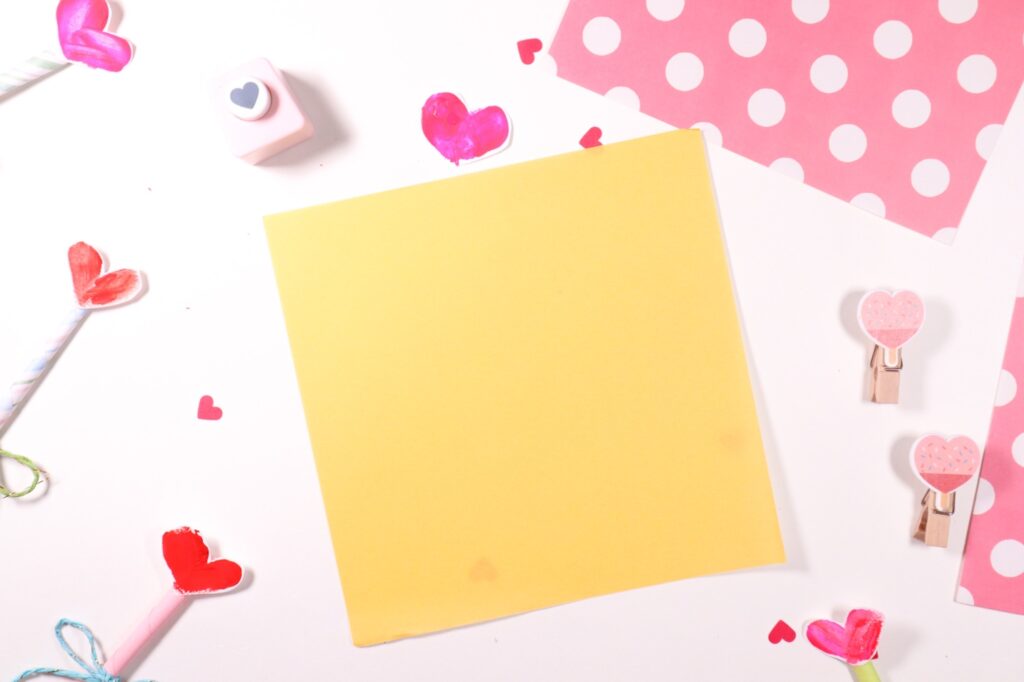 Take a square piece of paper to make a paper stick for the wand.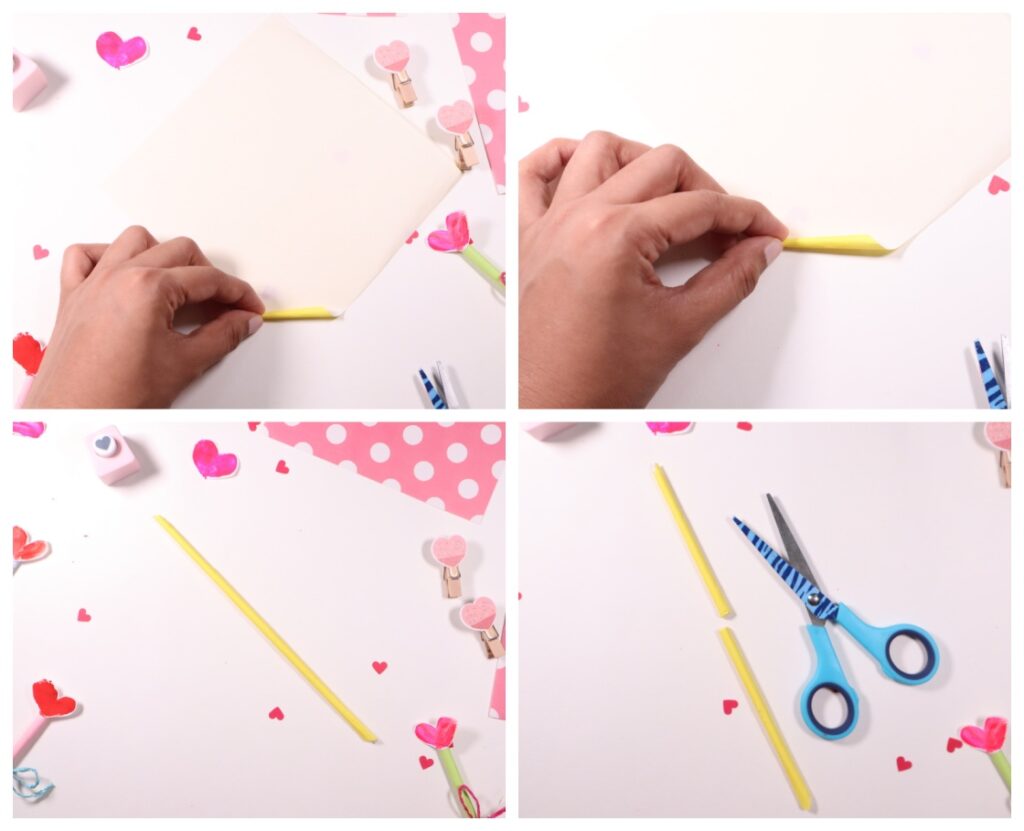 Start rolling from the side diagonally. Do make sure you roll it thinly and secure it with glue when you reach the end.
And cut it in half.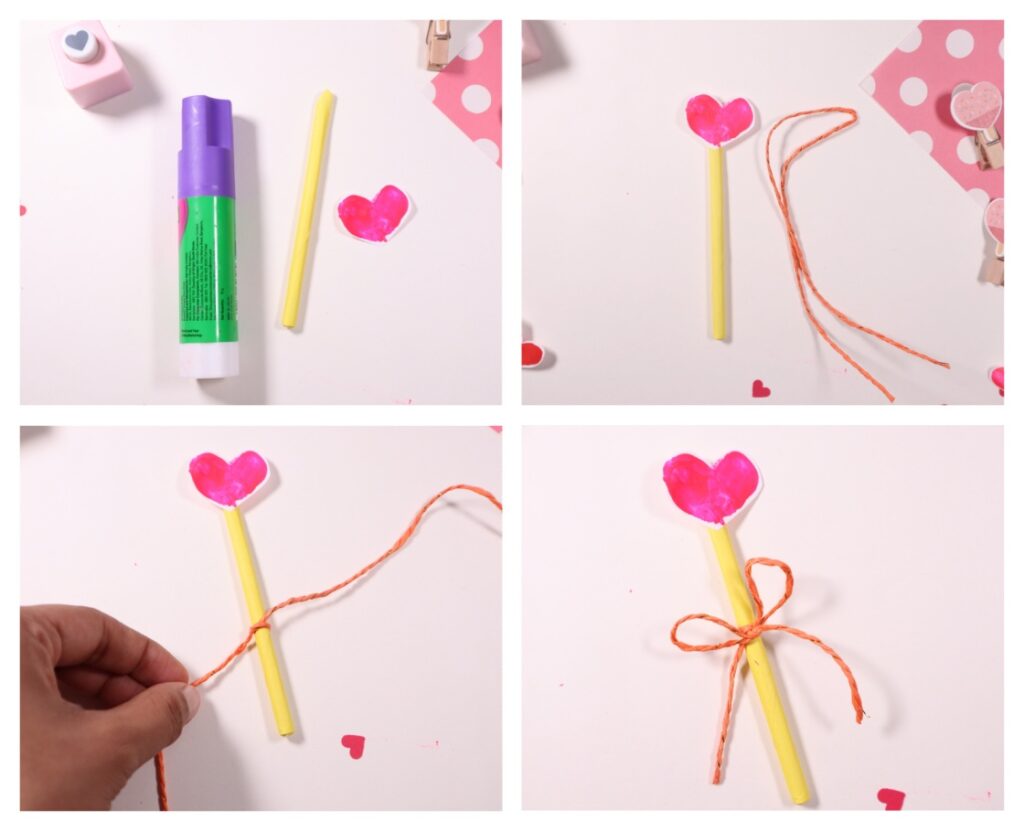 Stick the paper heart to the wand's end and make a bow tie using a piece of yarn on the stick. And our paper heart wand is ready!
Kids can try making this paper flower bouquet along with this heart wand Valentine's craft, as flowers are a perfect gift idea for Valentine's Day.
More craft ideas: