Paper cups are so flexible. We can do so many crafts using paper cups that the list is endless.
All you need are some paper cups, a few craft materials and some creativity.
But if you don't want to be creative, let US do that part and you can enjoy your idea.
So today, we have come up with an easy craft idea for kids using paper cup.
If you have leftover paper cups lying at home from the last party, here is a simple craft to do with paper cups for kids.
So let's get into the tutorial!
Before moving on to the craft, we would appreciate it very much if you will check out our Youtube channel and subscribe to it. We regularly upload new easy craft tutorials that are different from what we publish on the blog. Thank you!
So, let's start!
Some of the links in this post are affiliate links, meaning that if you happen to purchase something, I get a small commission at NO extra cost to you.
Materials Required:
Paper cups
Patterened paper OR any colored paper
Colorful marker pens
Glue stick
Scissors
Easy paper cup house craft idea for kids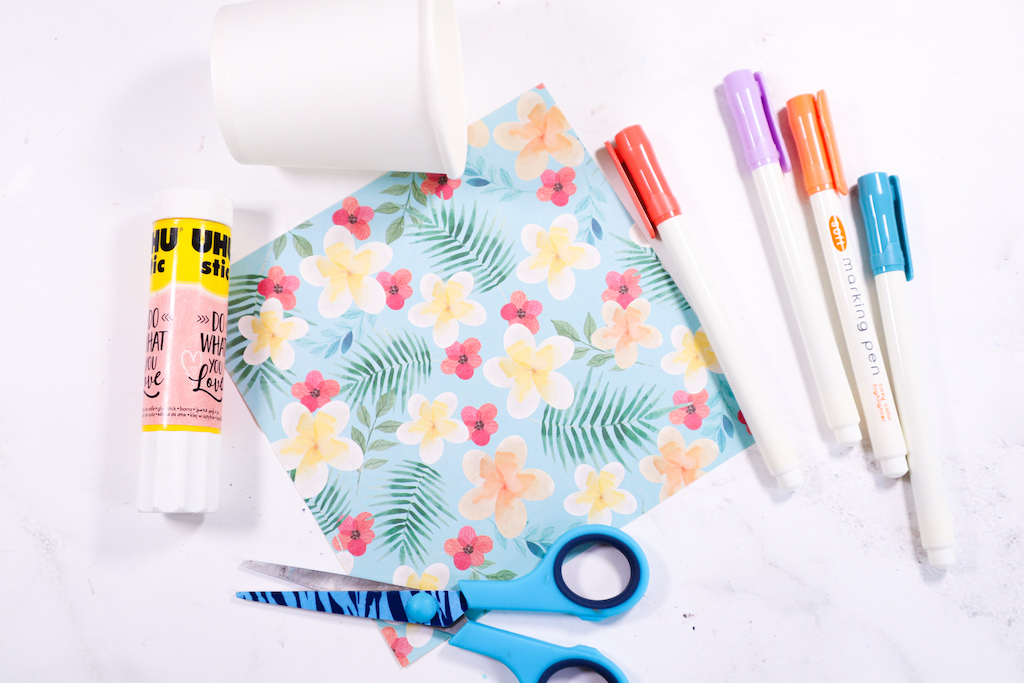 Gather all the materials together.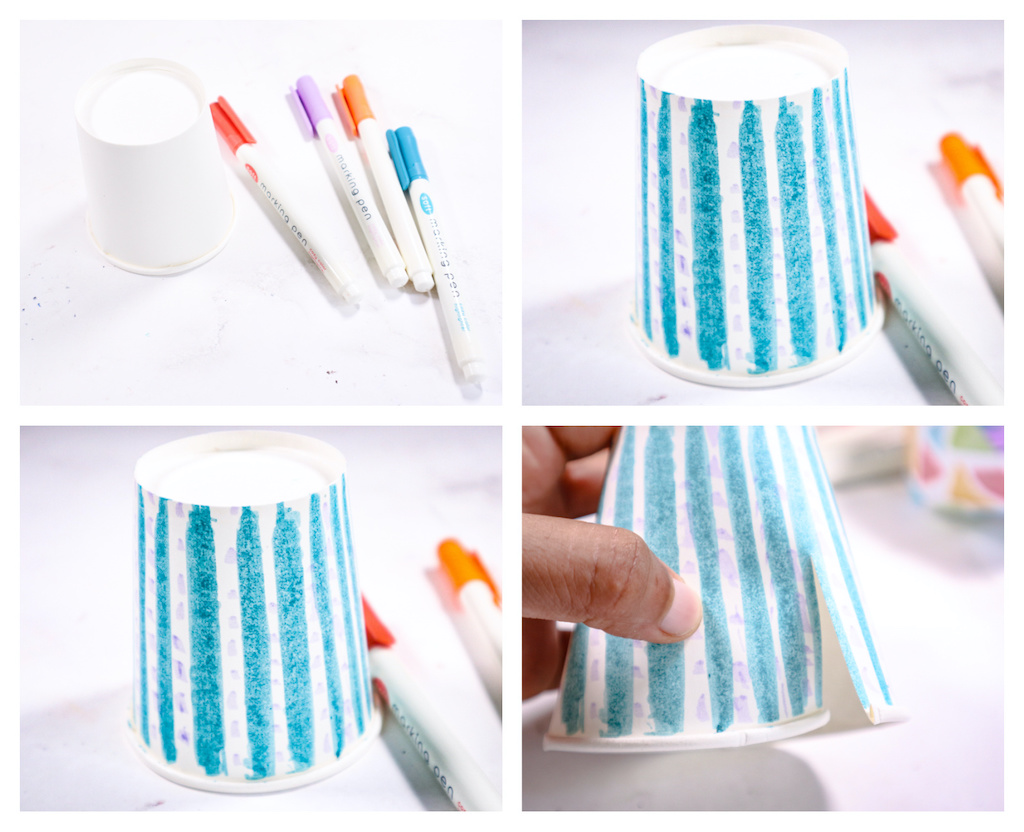 Take a paper cup and draw a design on it. We drew vertical stripes here. Feel free to draw any design of your kid's choice.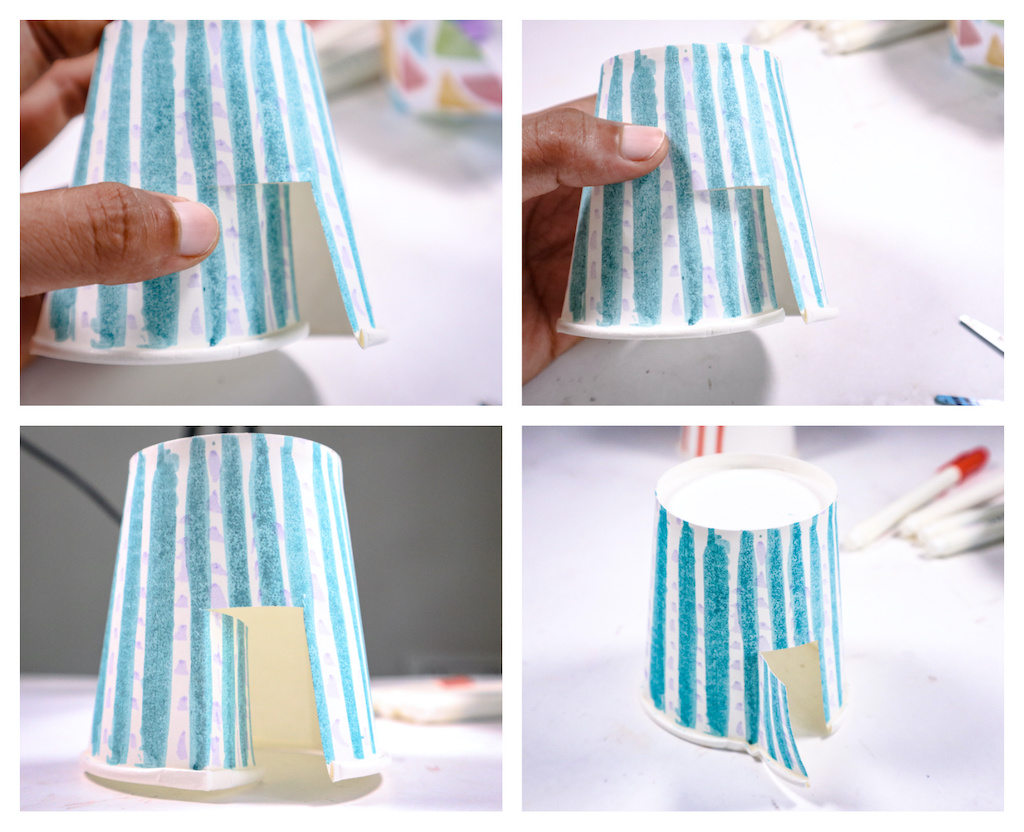 We are making a paper cup house. So let's make a door to the house.
To make the door, start cutting from the bottom and cut a small length towards the left.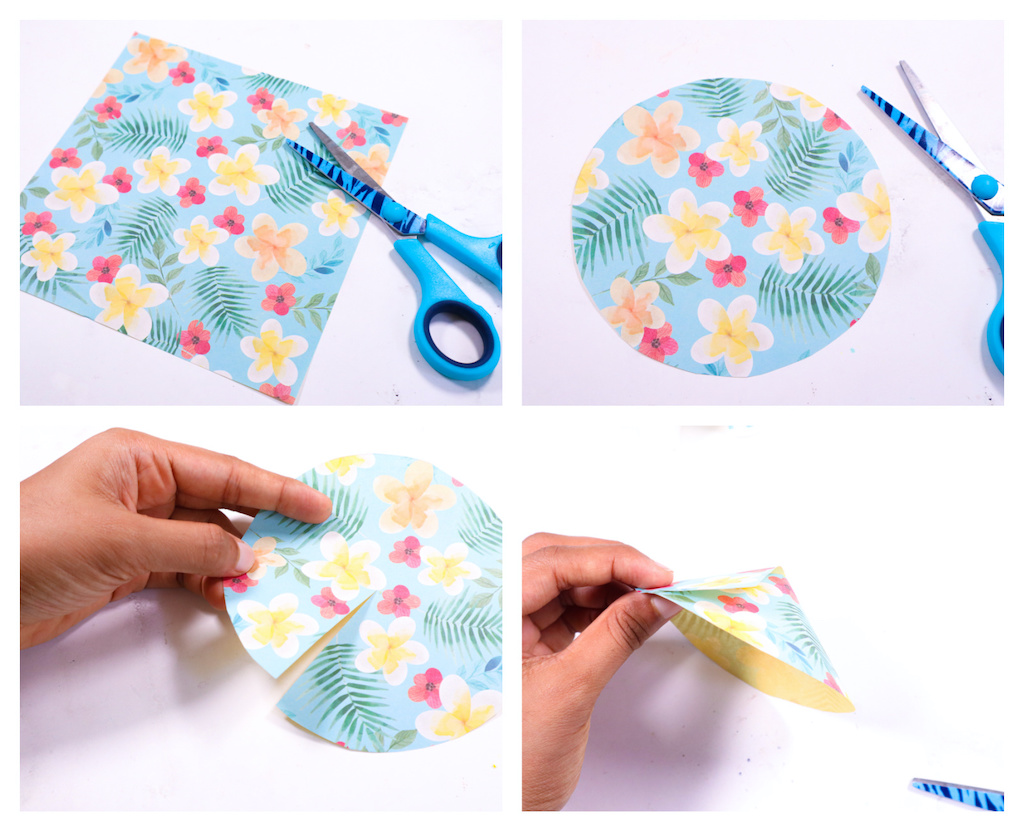 The next step is to make a roof for the paper cup house.
You can use any paper for this. We used patterned paper. If you don't have patterned paper, you can use an origami sheet or construction paper.
First, cut a circle out of the paper. And then, as shown in the picture, make a cut along the radius of the circle. Then pull one end over the other to make a cone-shaped roof for the paper cup house. Secure the end with glue.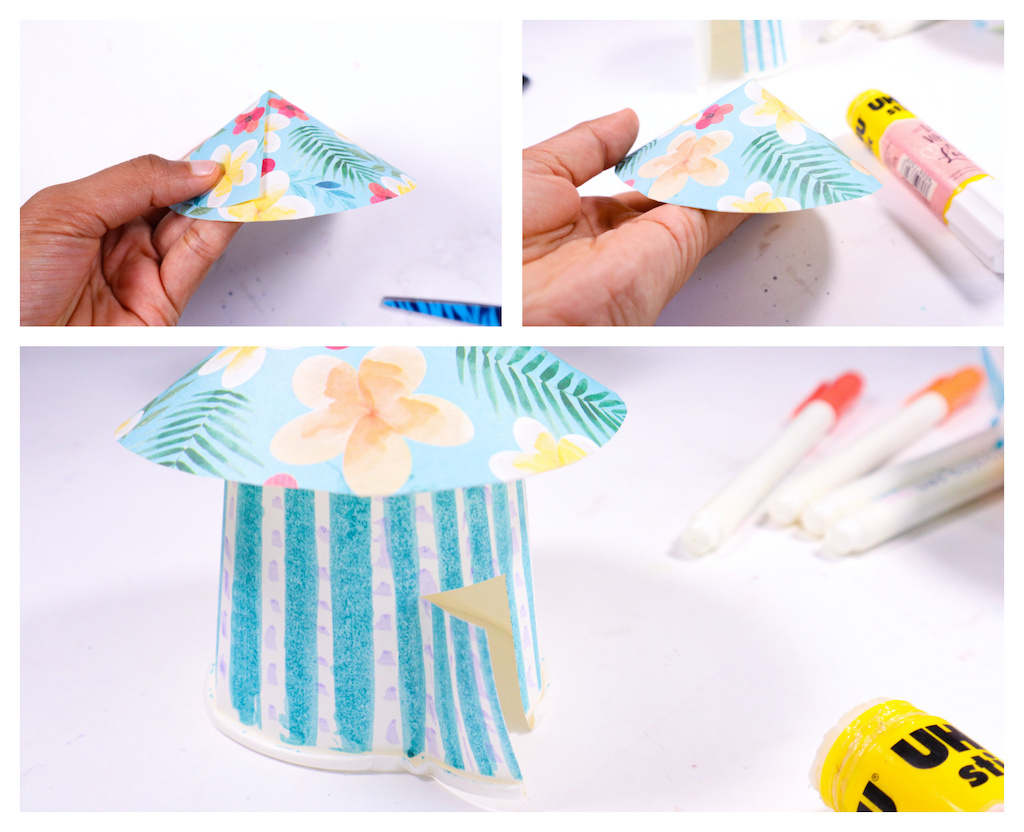 Attach the roof over the paper cup using glue.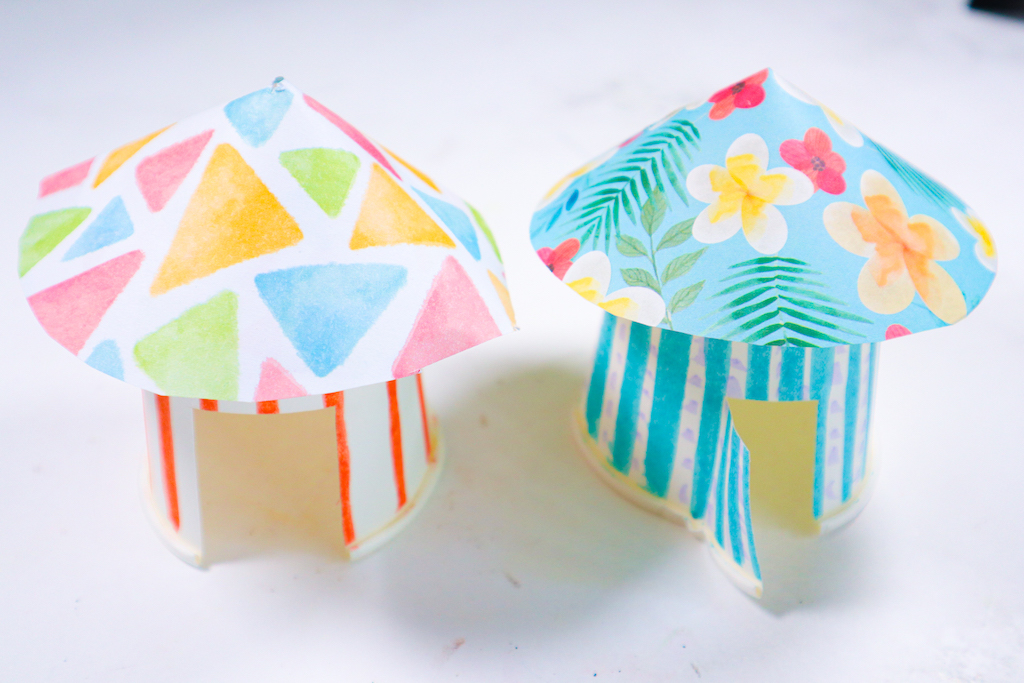 And the paper cup house is ready!
More paper cup crafts: