Easy Paper cup bird feeder craft for preschoolers
10-minute bird feeder craft idea for kids
Your kids will have so much fun making this easy bird feeder.
This is a simple craft that can make kids feel proud when they see birds flocking together to feed themselves.
This bird feeder craft can teach kids how a little bit of kindness will help other beings on earth survive and thrive as well.
Also, hanging bird feeders in your backyard will help kids to develop the habit of birdwatching and learn about different types of birds in your neighbourhood.
When you hang bird feeders, who knows??-birds from faraway places can stop to feed themselves while migrating to another destination.
Therefore, this craft will help kids to understand more about the lives of other creatures and develop a caring heart to them.
The best thing about this bird feeder craft is that you can make it with simple household items.
If you have some paper cups and thread available at home, you can make it easily.
So, shall we move onto the craft?
Before moving on to the craft, we would appreciate it very much if you will check out our Youtube channel and subscribe to it. We upload new easy craft tutorials every week there that are different from what we publish on the blog. Thank you!
So, let's start!
Some of the links in this post are affiliate links, which simply means that if you happen to purchase something, I get a small commission at NO extra cost to you.
Materials Required:
Watercolor OR any other coloing tool of your choice
Scissors
Cotton twine OR any thread available to you
Hole punch
How to make a bird feeder with household items (step-by-step tutorial)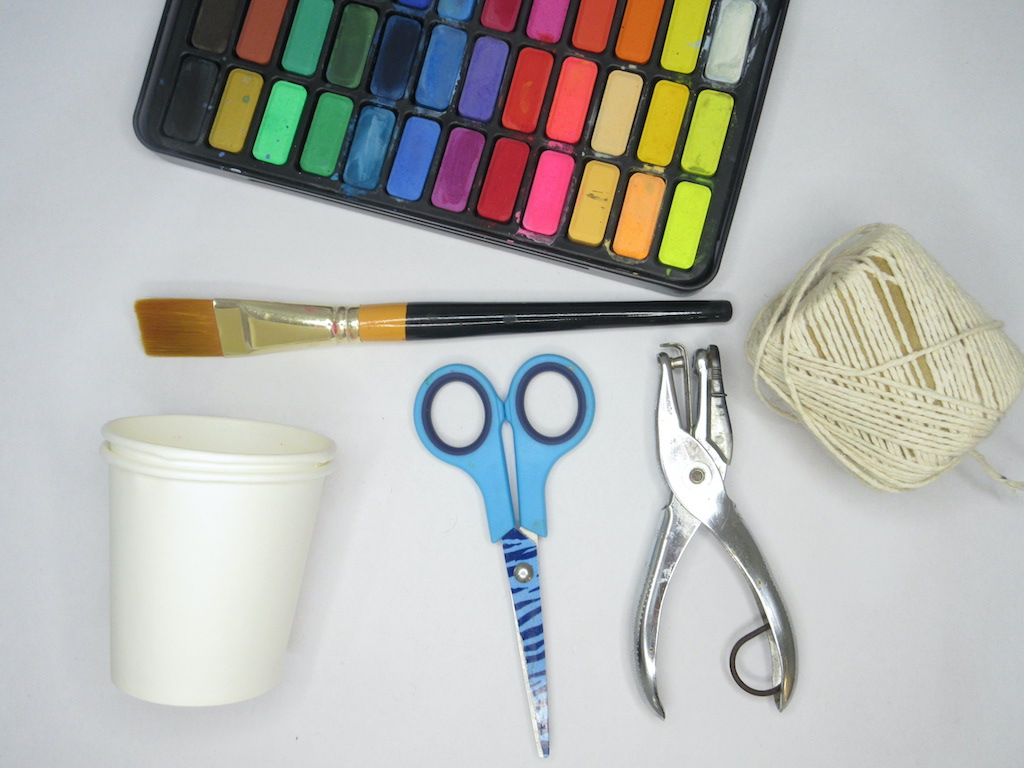 Get all the materials ready.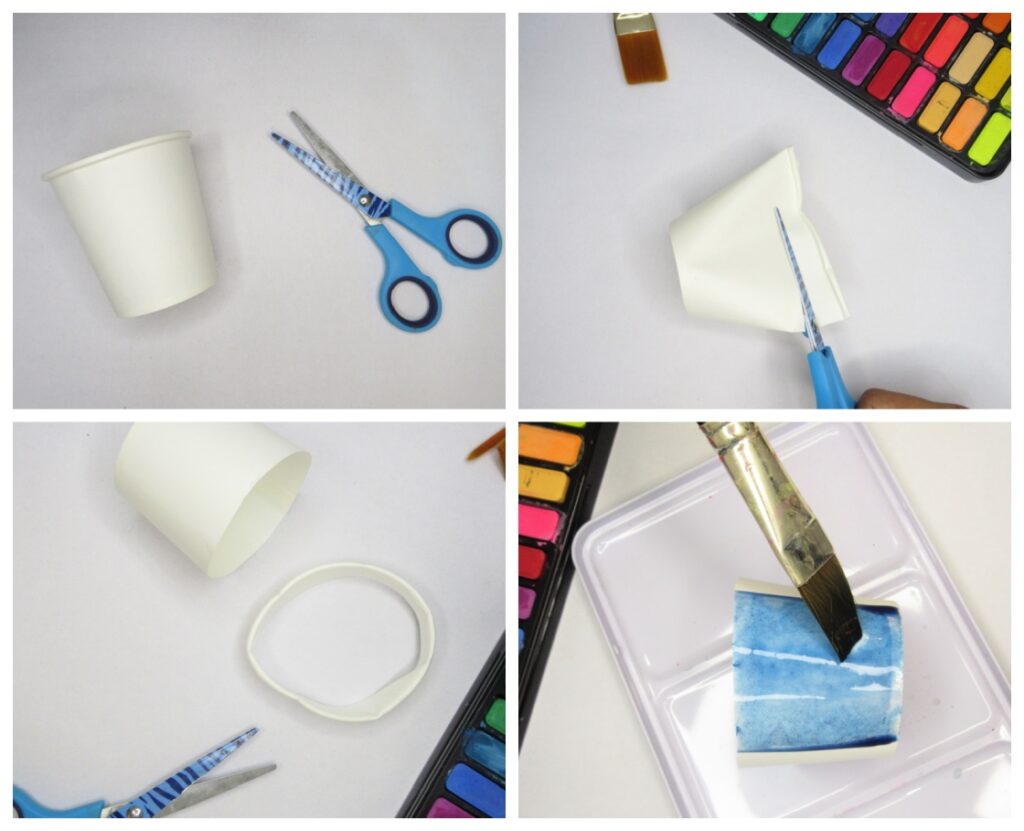 Now, take the paper cup and scissors. Cut the top portion of the cup out, including the rim.
Paint the cup using colours of your choice. Here we used watercolour for painting.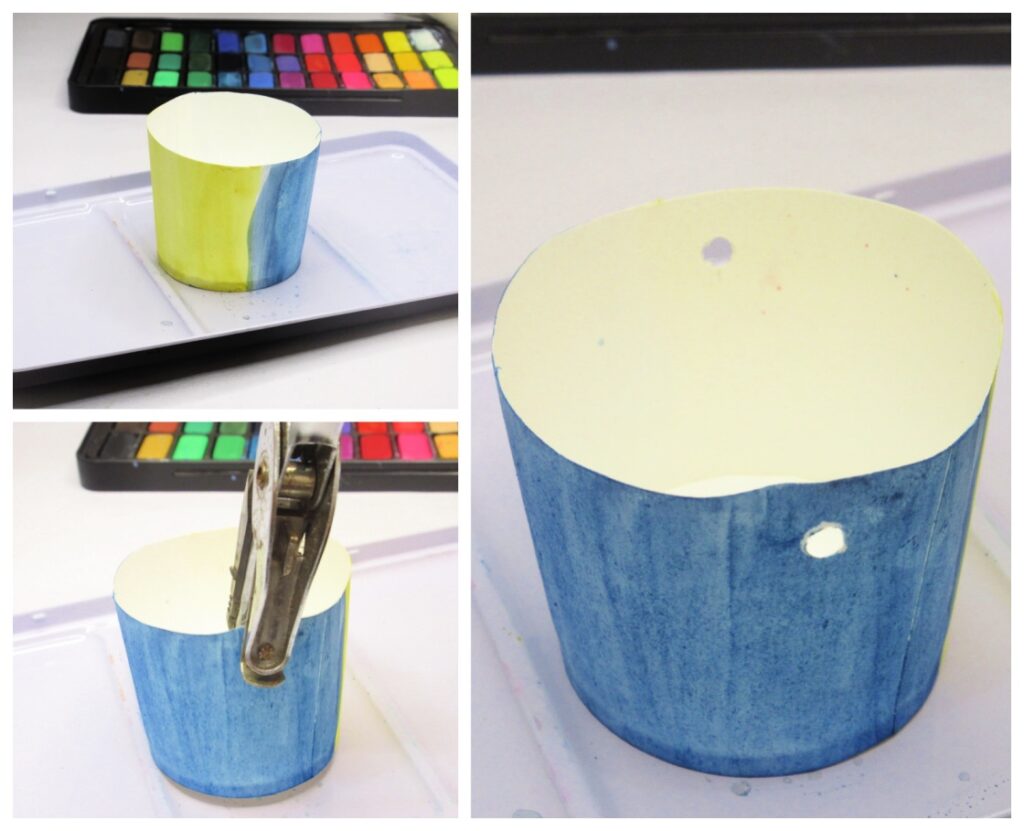 Let the paint dry completely.
Now, make two holes on the opposite sides of the cup as shown in the pics above.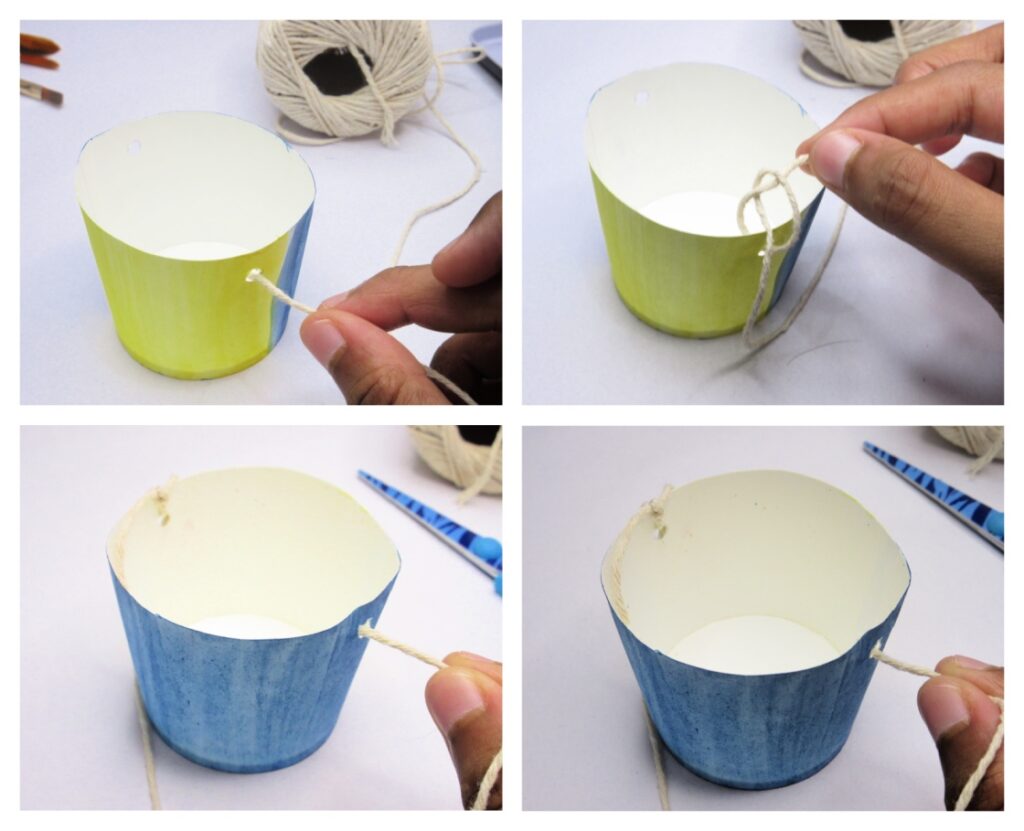 Next, we are going to insert a cotton twine (or use any thread you have) through the holes so that we can hang the bird feeder. So, take a twine of appropriate length and insert both ends of the twine into each hole, securing the ends tightly to each hole.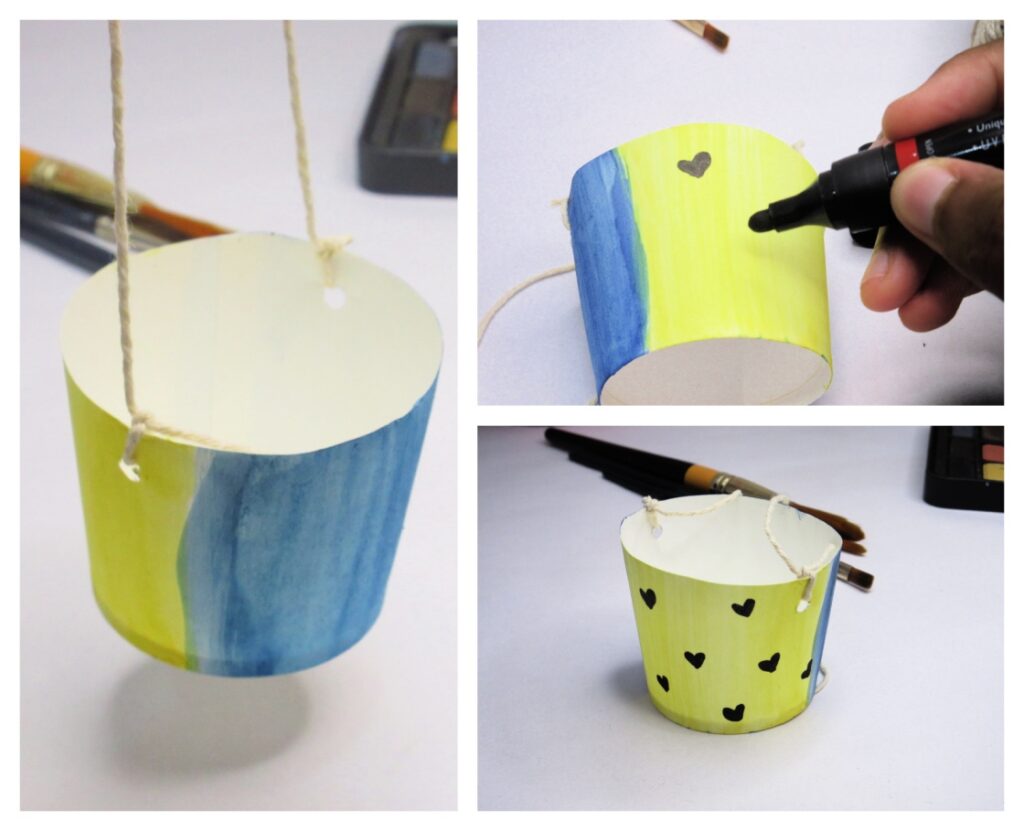 Draw any patterns or designs you like on the birdfeeder and make it pretty.
And that's it. The paper cup bird feeder is ready to be hung on your backyard tree.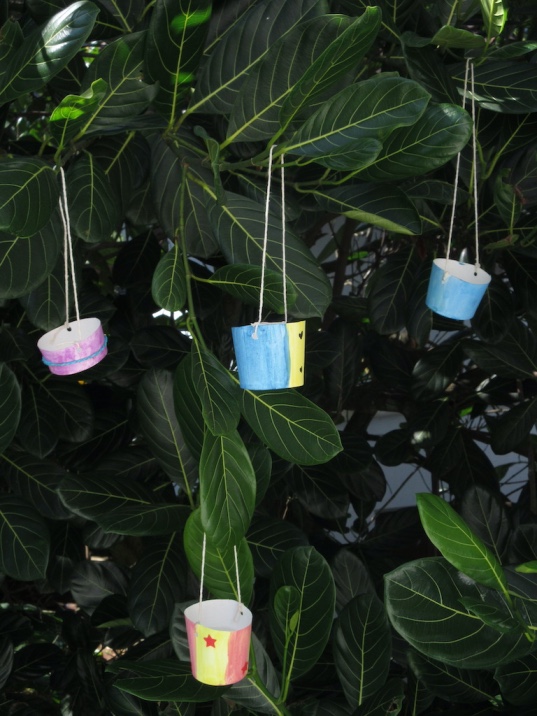 More paper cup craft ideas for kids: