Easy paper cup turkey craft for kids
Thanksgiving turkey craft for kids
It's the Thanksgiving holiday again and it's time to offer gratitude for everything we have.
Though Thanksgiving is not the only day to express gratitude, you can make use of the occasion to instill the practice in kids if they have never done it before.
This turkey Thanksgiving craft will give kids an opportunity for kids to practice gratitude along with making a beautiful paper cup turkey bird!
Before moving on to the craft, we would appreciate it very much if you will check out our Youtube channel and subscribe to it. We upload new easy craft tutorials every week there. Thank you!
So let's get started.
Some of the links in this post are affiliate links, which simply means that if you happen to purchase something, I get a small commission at NO extra cost to you.
Materials Required:
Step 1: Paint the paper cup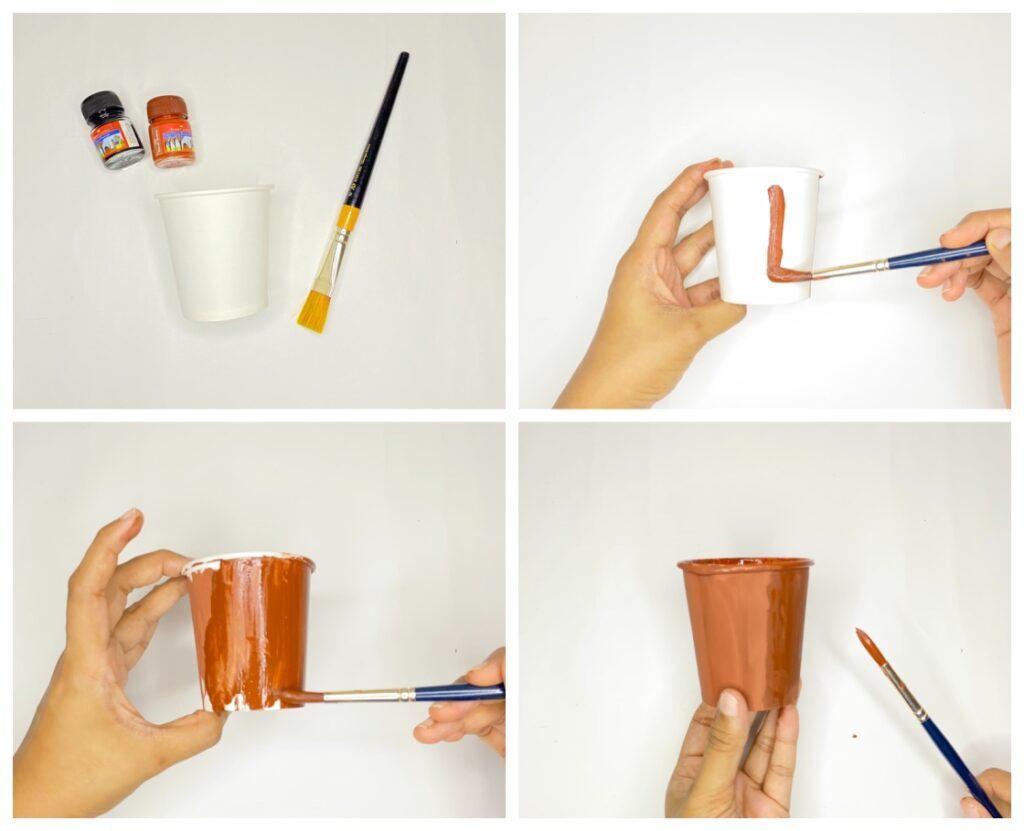 Paint the inside and outside of the paper cup using brown paint.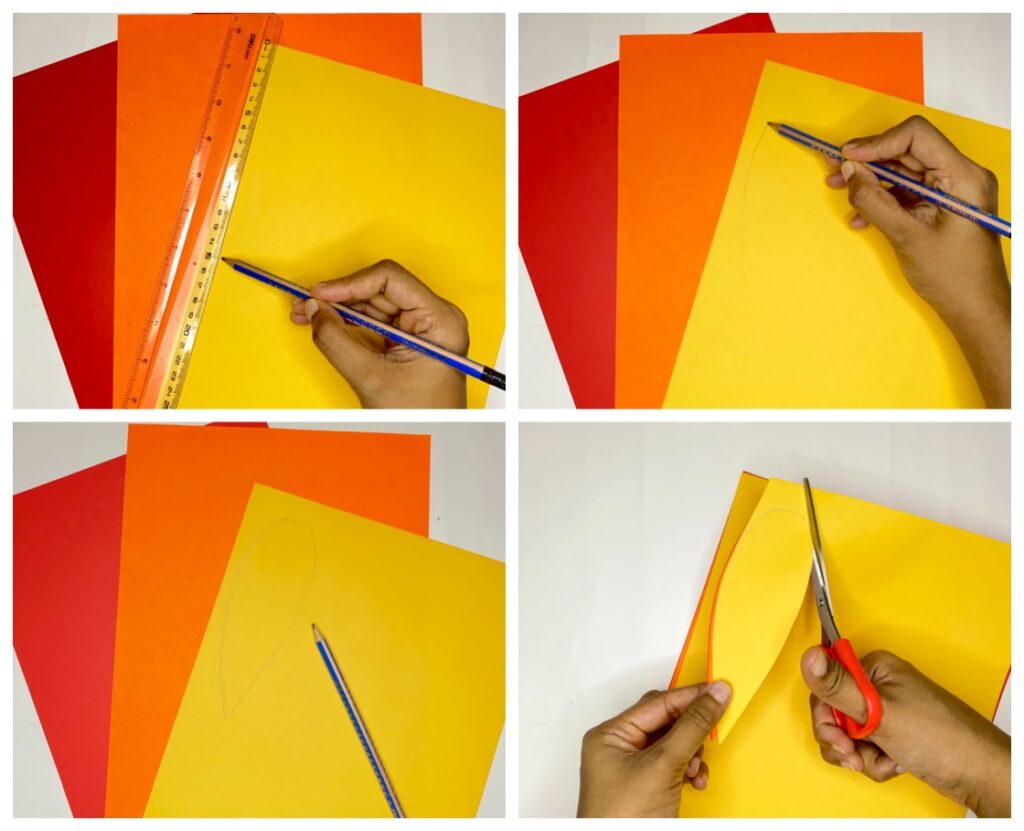 Take three different color sheets to make turkey feathers- yellow, orange, and red.
To make the feathers, mark 15 cm on the color paper. And draw the feather in the shape of a teardrop. There is no exact measurement for turkey feathers. But it need not be more than 15 cm.
Stack the three papers on top of each other and cut along the teardrop shape.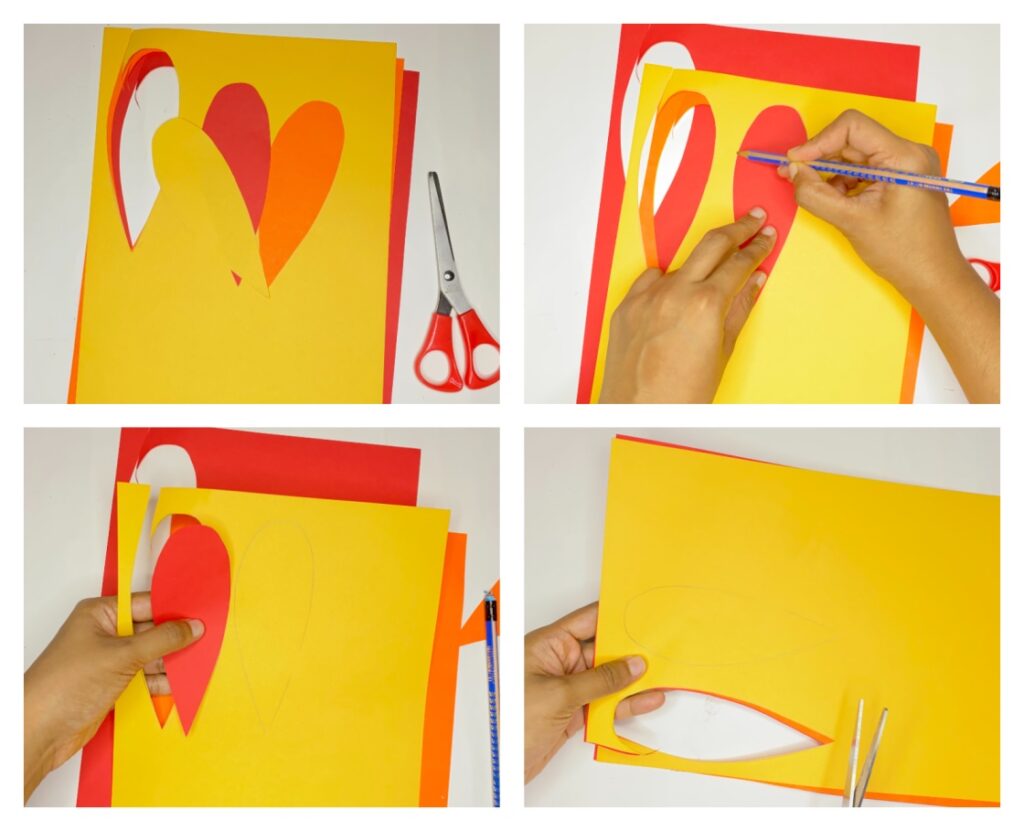 We get three feathers. Do it once more and you will get three more feathers. This time you can take a paper feather we already made and trace along it to cut more feathers.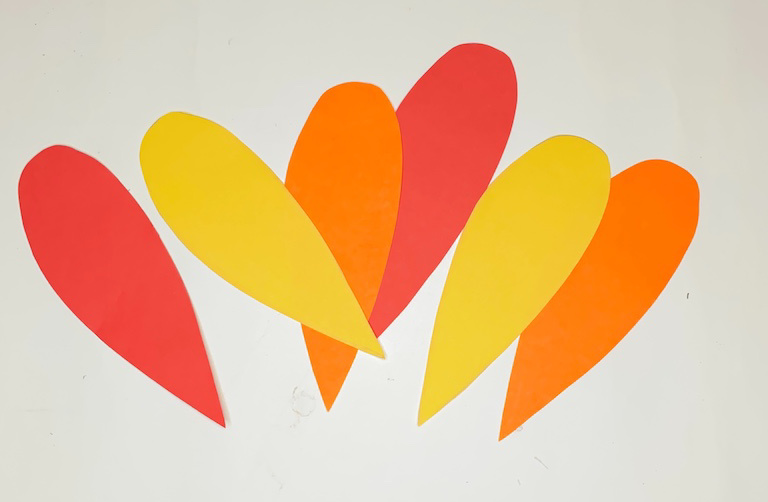 Thus we have 6 feathers in total now.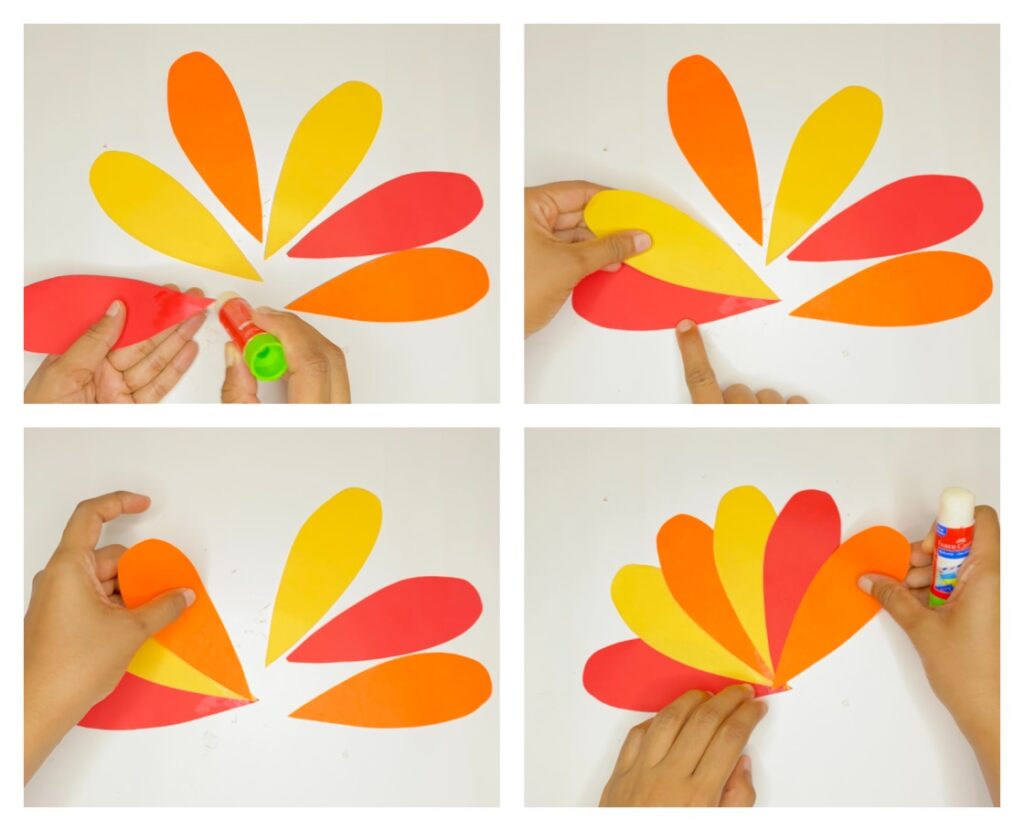 Now, let's arrange the feathers of the turkey tail. Apply glue onto the tip and edges of the feathers and stick as shown in the picture.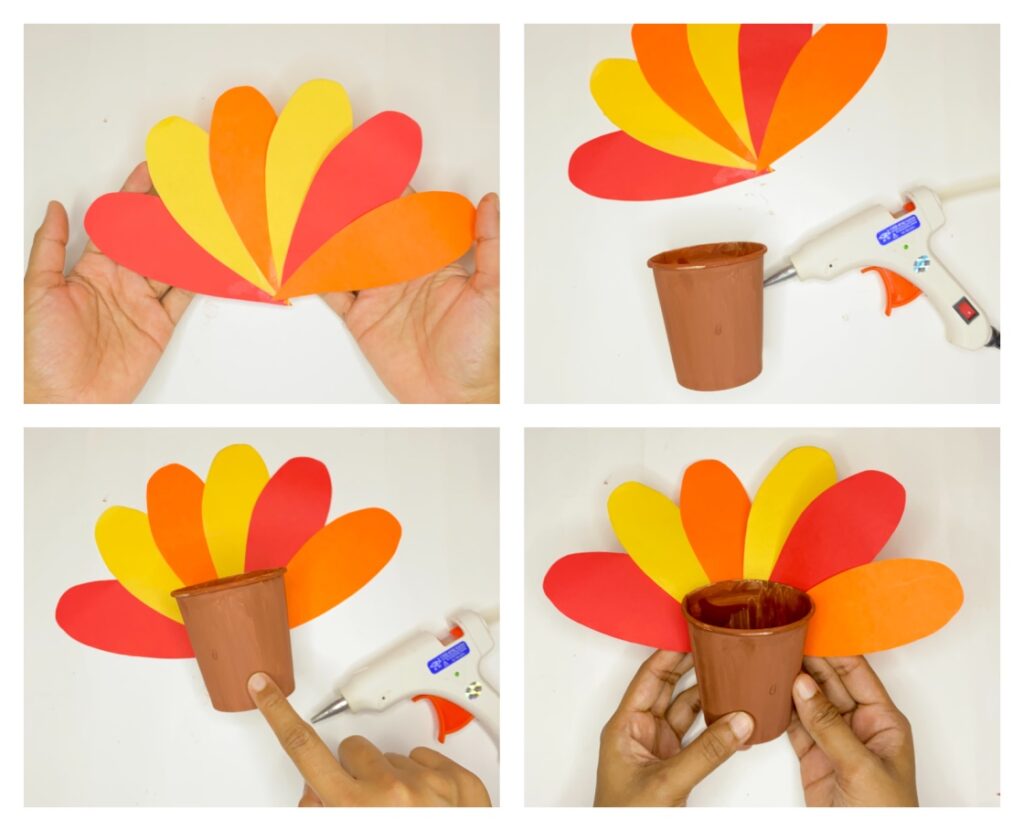 Now, we shall stick the paper cup onto the turkey tail. This paper cup is the body of the turkey bird. Stick it to the tail feathers using hot glue.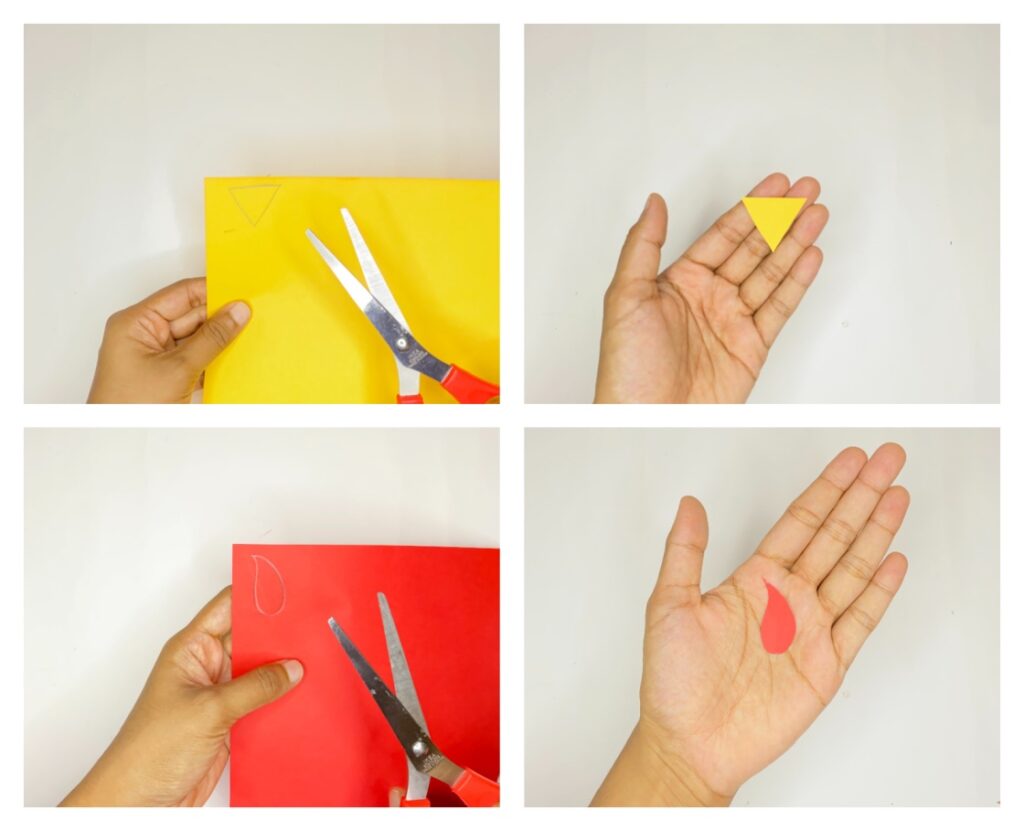 Now, make the beak and tongue of the turkey as shown in the picture above.
And stick the beak and tongue of the turkey onto the paper cup. And stick googly eyes too.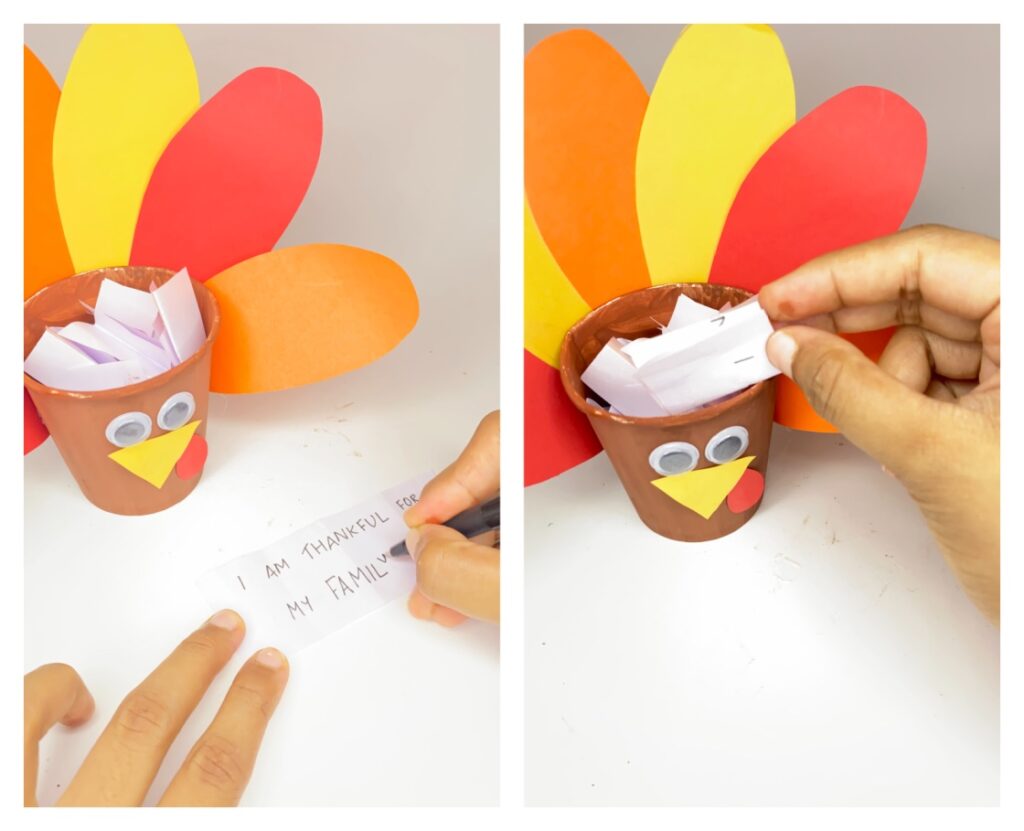 Finally, make kids write gratitude messages and put it in the paper cup.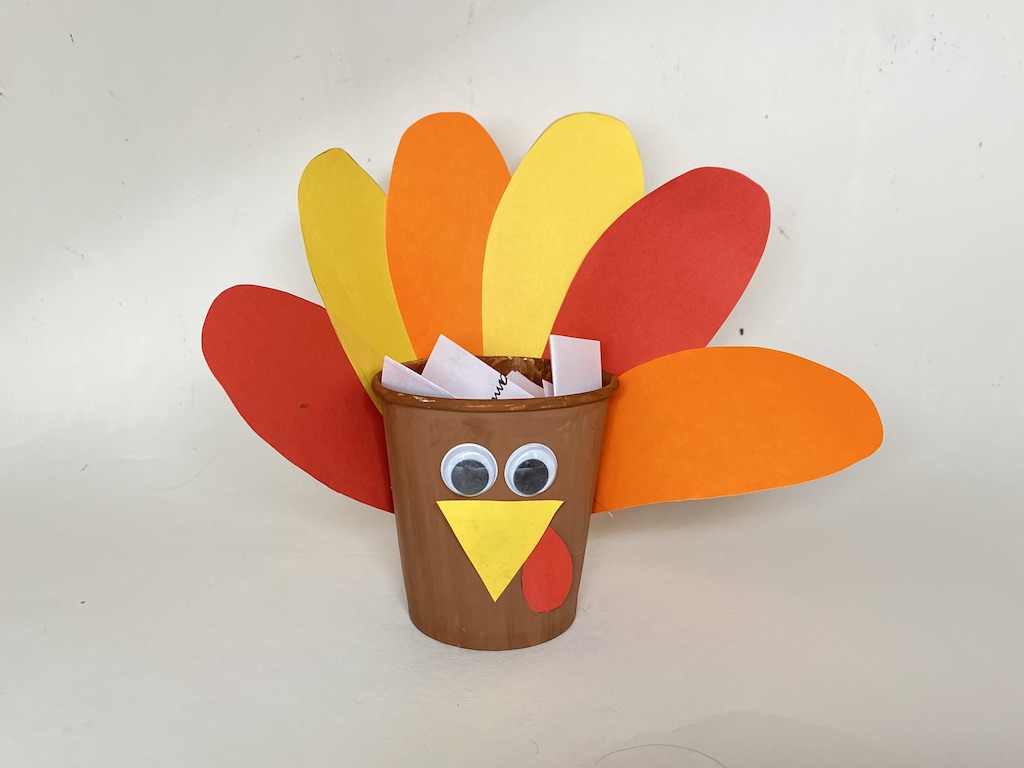 All done!
How did the turkey craft go for you? Please let us know in the comments below!
Save it for later!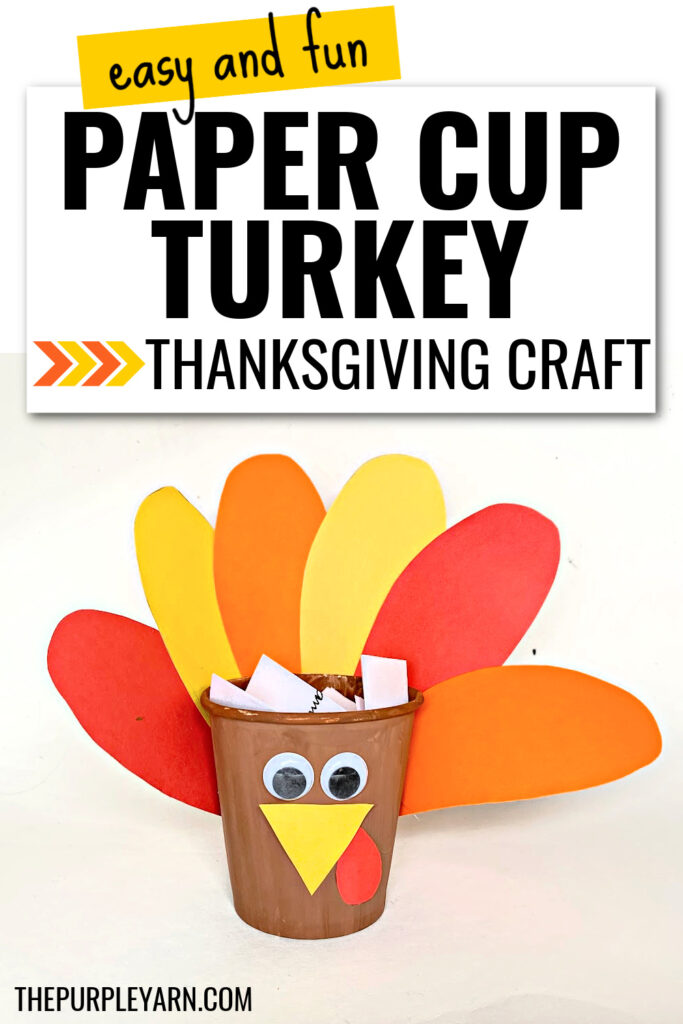 More Thanksgiving and Fall crafts for kids: