Fall paper plate hedgehog craft for kids (with free printable template)
How to make an easy hedgehog using a free printable template
Fall is a great time for kids to learn about the woodland animals that come out of their natural habitats to prepare for the upcoming hibernation in winter.
Hedgehog is one such woodland animal that comes out in the fall to eat as much food as it can to prepare for the harsher and colder weather.
Today, we are here with a hedgehog fall craft that we can use to teach kids about this cute woodland animal.
So let's get started.
Before moving onto the craft, we would appreciate it very much if you will check out our Youtube channel and subscribe to it. We upload new easy craft tutorials every week there. Thank you!
Some of the links in this post are affiliate links, which simply means that if you happen to purchase something, I get a small commission at NO extra cost to you.
Materials required:
Scissors
Compass and pencil
Paint
Glue
Template #6 – Fall hedgehog craft template (available in our free resource library – get the password by signing up using the form in step 1)
Step 1: Print the hedgehog craft template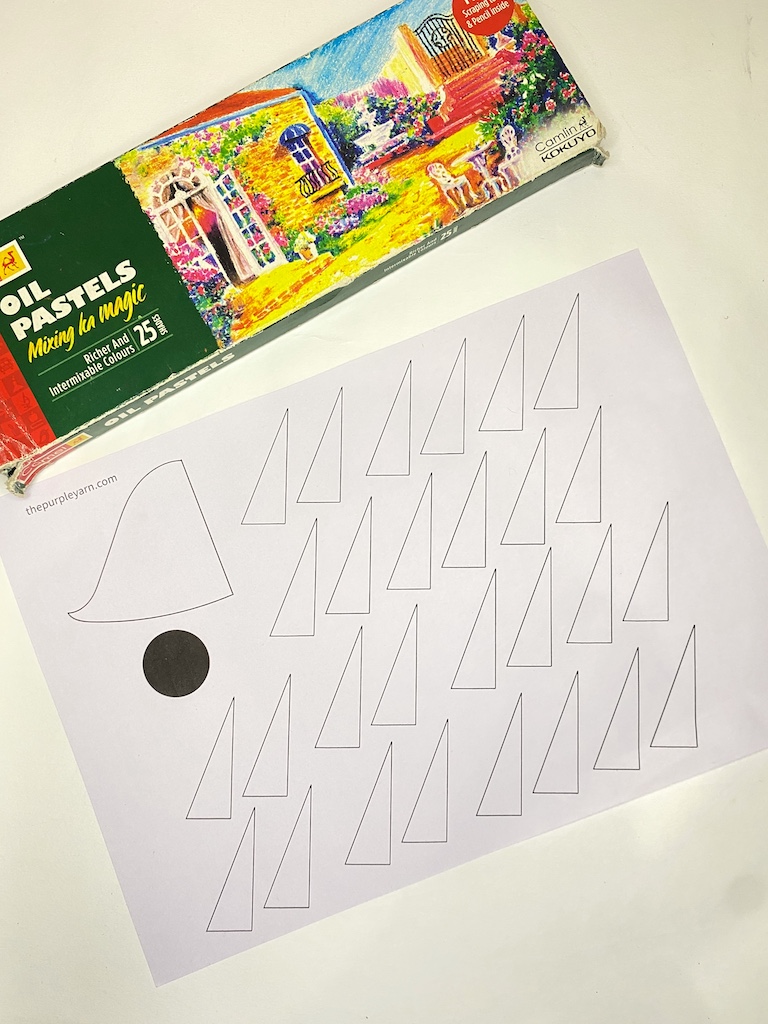 Download and print the hedgehog template. You can download them from the library by signing up using the form available in the next section.
Free printable template for Fall Hedgehog craft
Get the free template for this craft and password for the library to your email by filling out the form below.
Step 2: Do coloring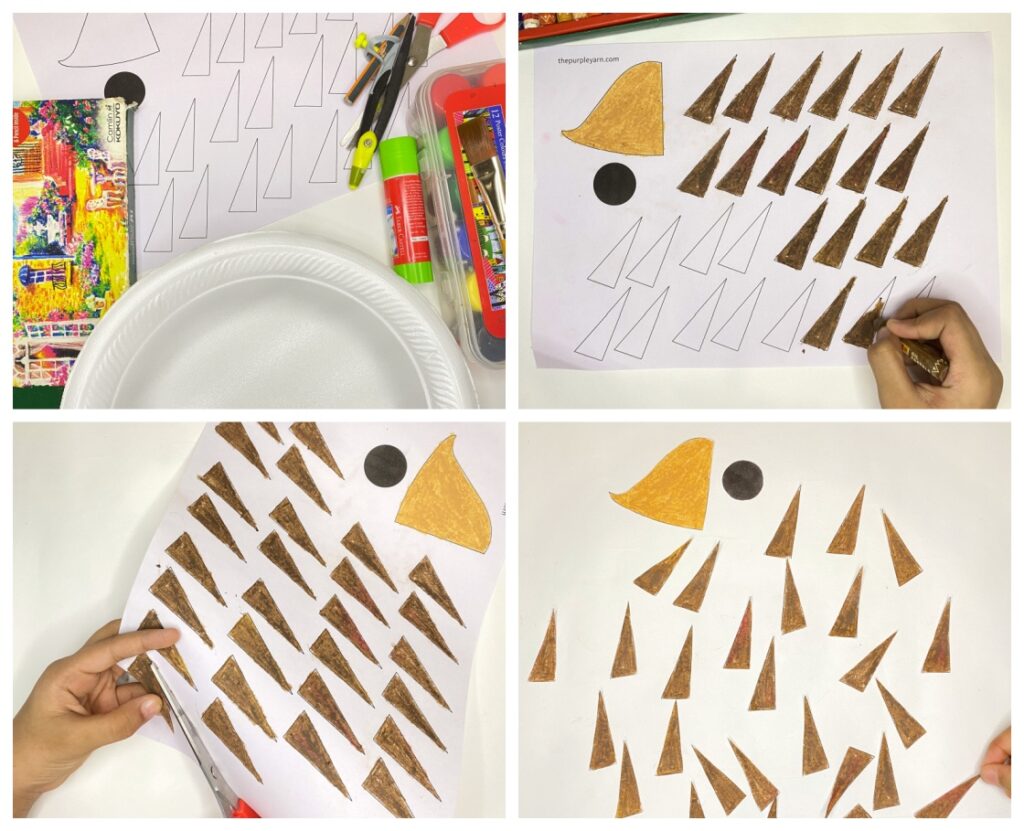 Give appropriate color to the template as shown in the picture and cut the pieces out.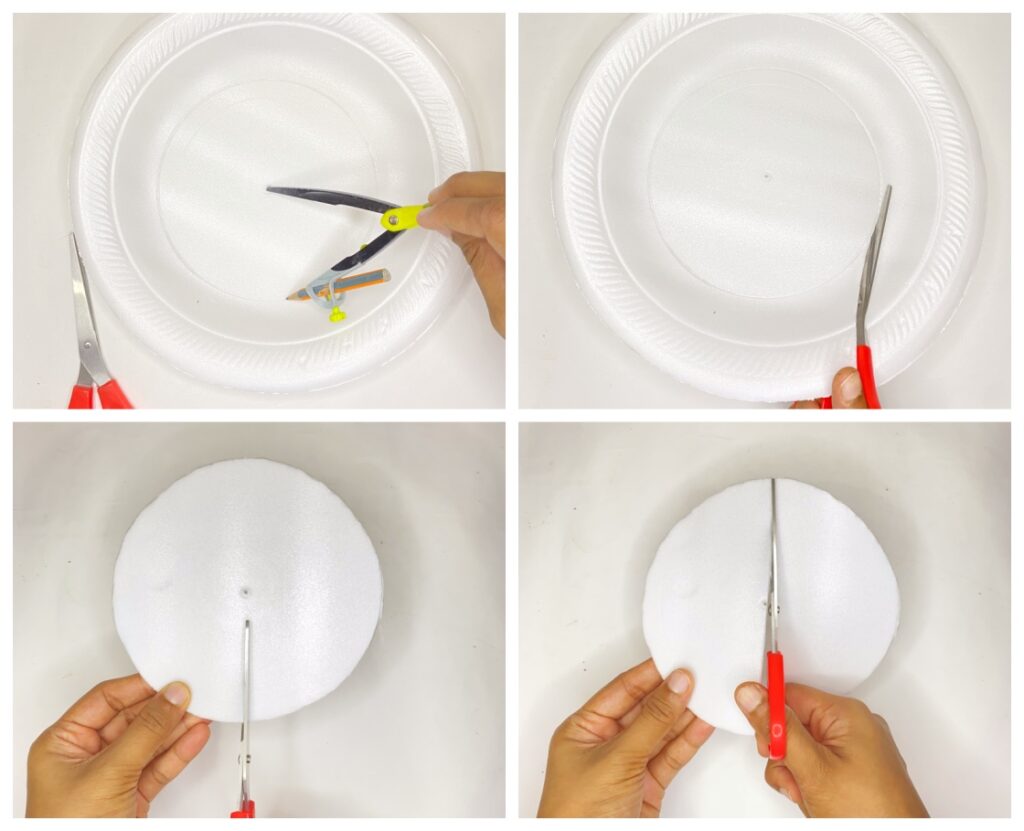 Now, take a paper plate. Using a compass, draw a circle covering the center portion of the paper plate. Cut the circular portion out.
And cut the circle in half. We get two semi-circle pieces. Take one of them.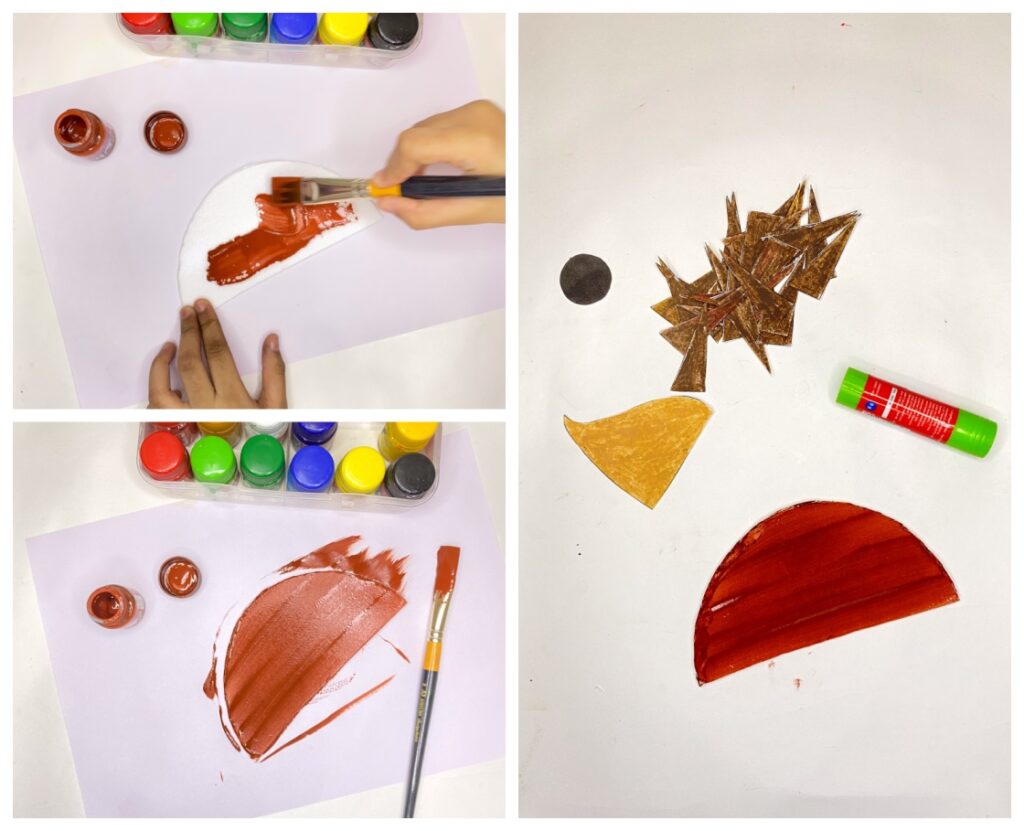 Paint one of the semicircular pieces using hedgehog color. We chose a dark red color.
Step 3: Sticking the pieces together to make hedgehog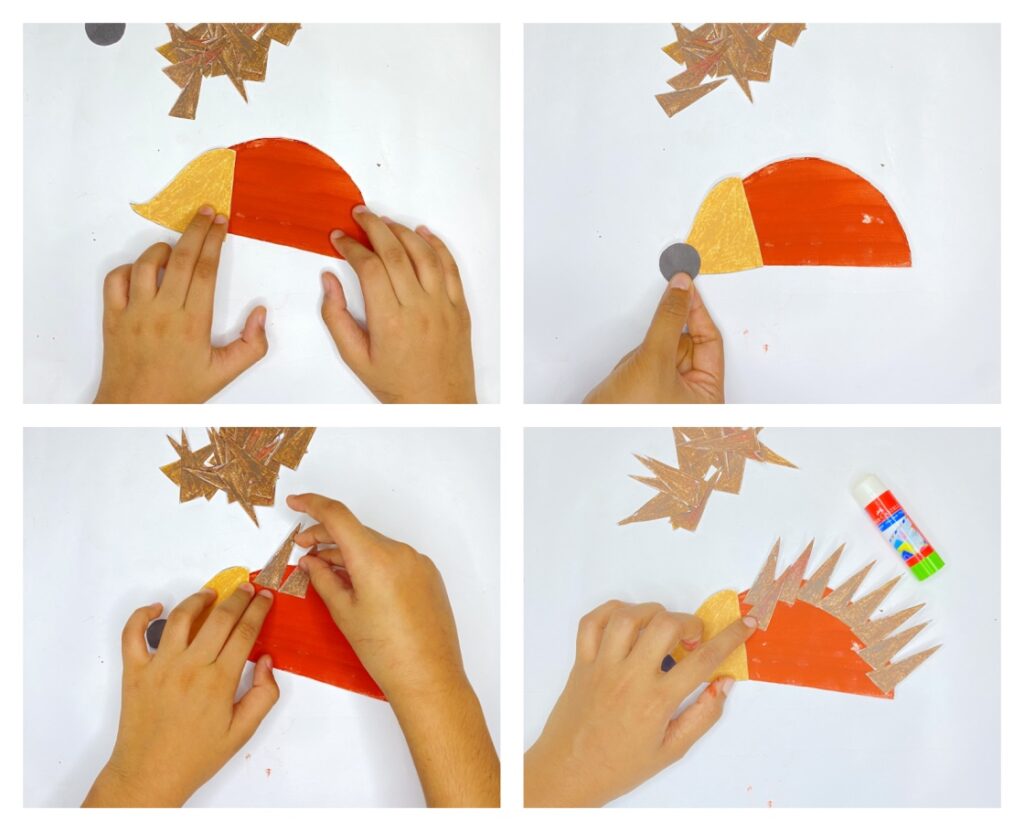 Take all the pieces you cut from the hedgehog template and stick them onto the hedgehog paper plate base as shown in the above pic.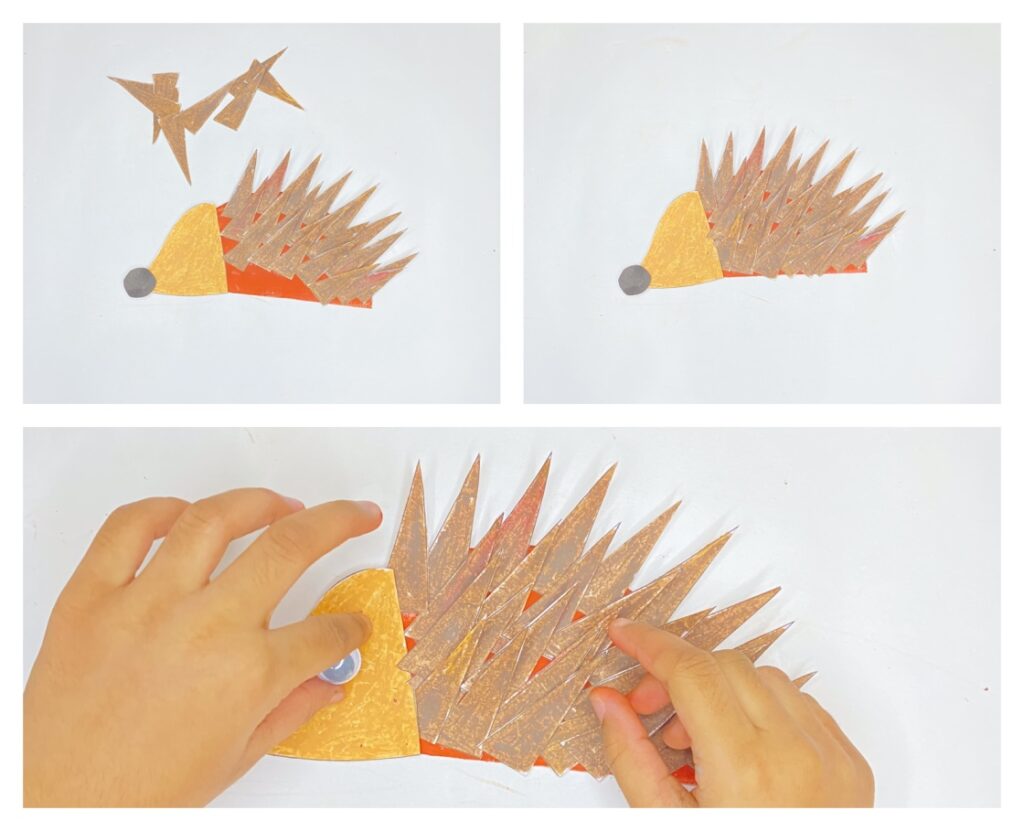 Stick the spines one by one onto the hedgehog base neatly by placing one on top of the other without leaving much space in between. And finally, stick a googly eye on the hedgehog's face.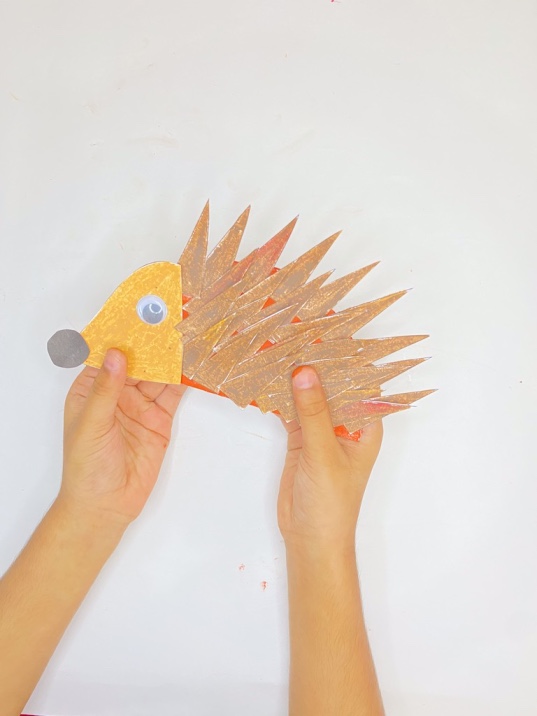 More fall crafts for kids: