Rain of Hearts Valentine's Day craft
Easy Valentine's Day Heart Craft for kids
As February approaches, the air becomes filled with the sweet scent of love and affection.
Valentine's Day, a celebration of all things heart-shaped and sentimental, provides the perfect opportunity to engage in delightful crafting activities with the little ones in our lives.
If you're looking for a creative project that captures the essence of this heartfelt season, look no further!
In this DIY tutorial, we're excited to guide you through a cute craft called "Rain of Hearts", designed for kids.
The idea behind this craft is – "a cascade of colorful hearts gently falling from the sky, creating a shower of love.
This craft encourages artistic expression and serves as an adorable decoration for Valentine's Day.
So, shall we go to the step-by-step tutorial?
Materials Required:
White paper
Colorful construction papers
Black outliner pen or marker pen
Cotton balls
Scissors
Paper glue
Hot glue
Yarn/Thread
Step-by-Step Easy Valentine's Day craft tutorial for kids
Get all the materials ready.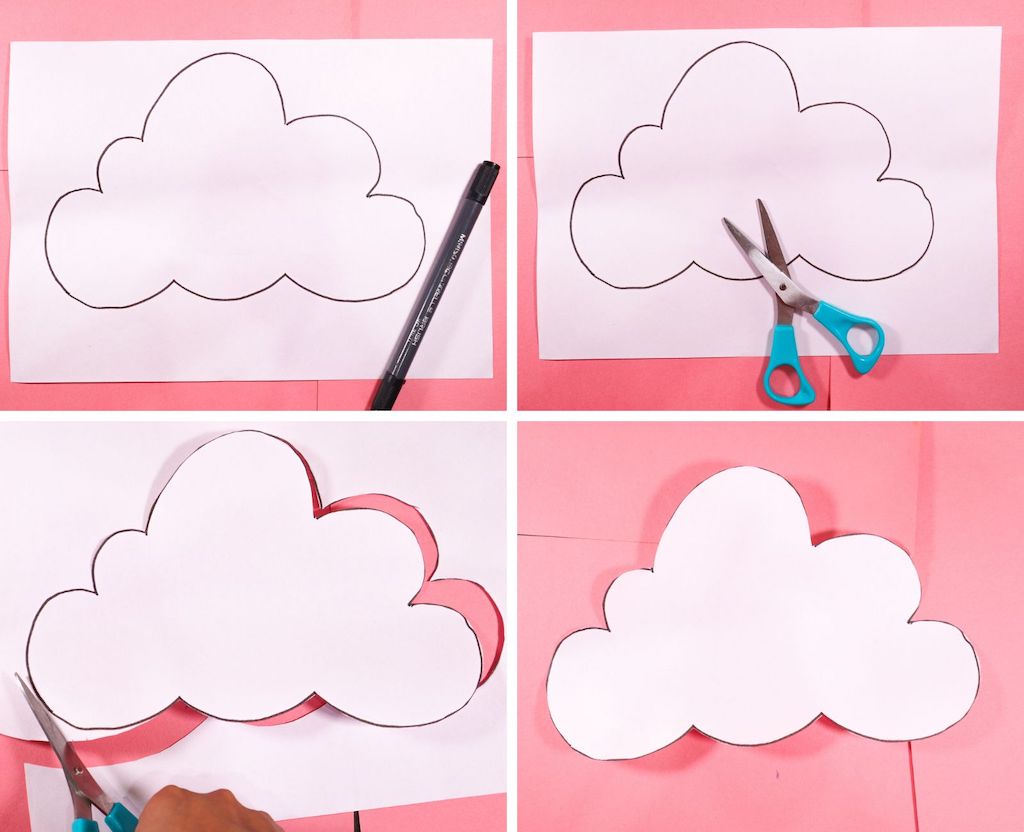 Take the white sheet of paper and outline a cloud on a piece of white paper. And cut it out.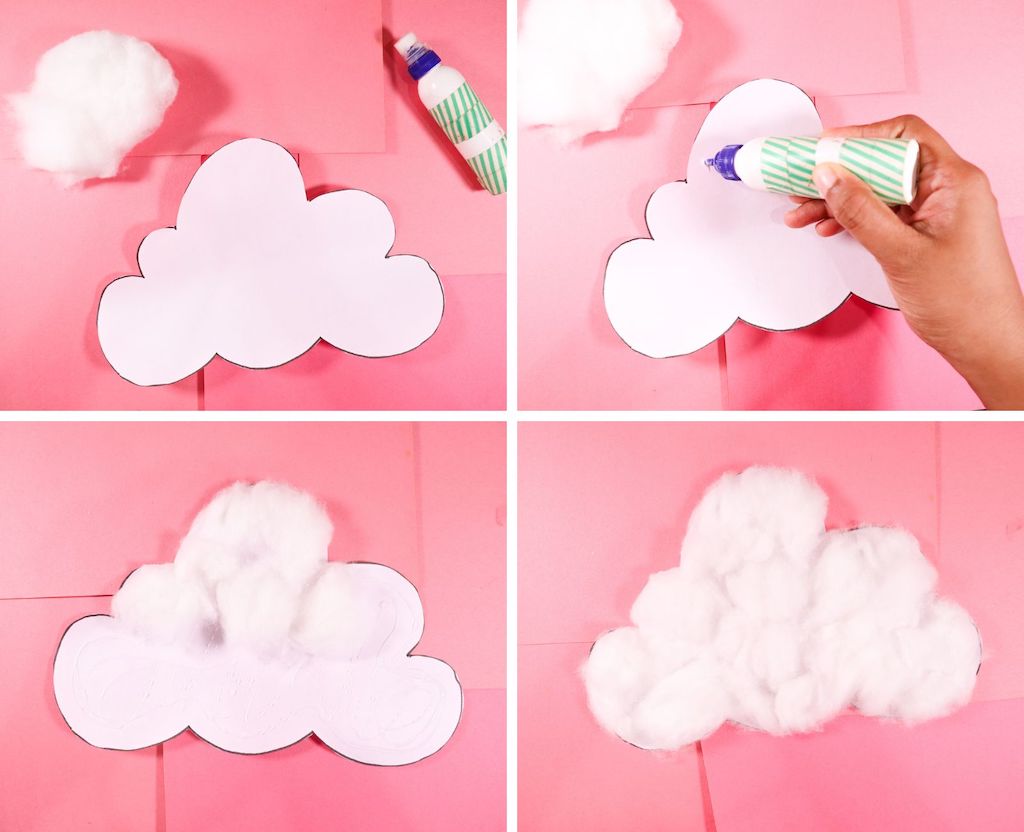 Now take some glue and apply it on the cloud.
Take pieces of cotton balls and stick them to the paper.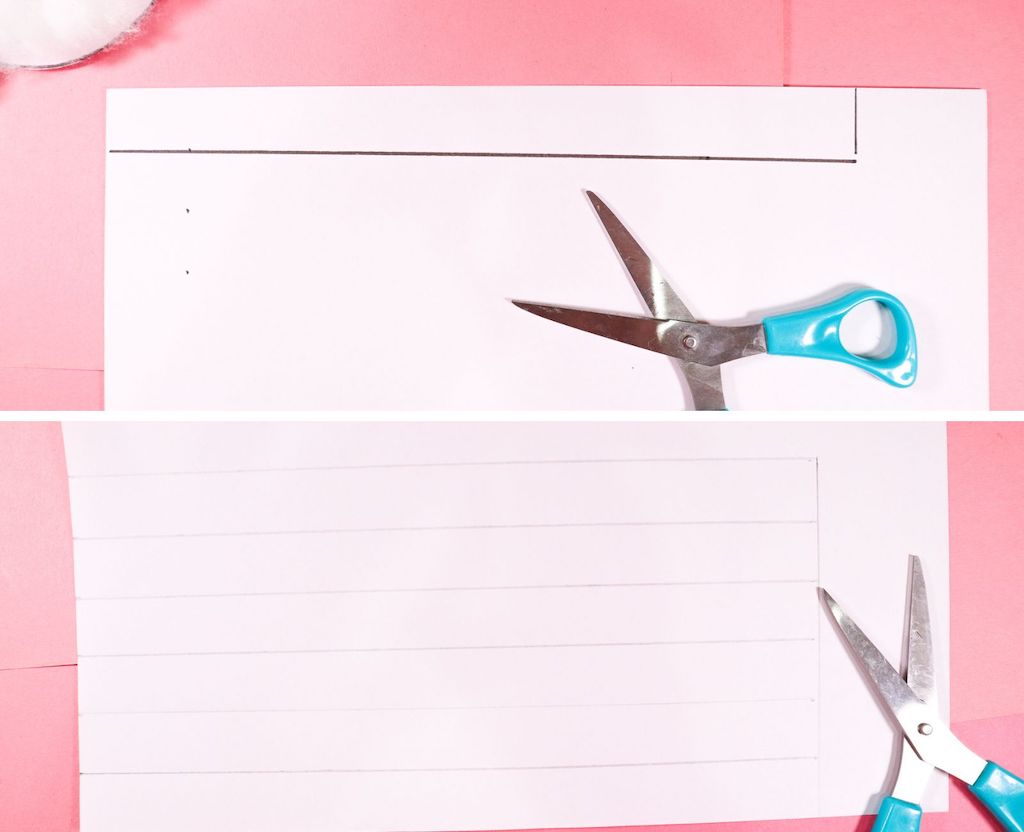 Now, on another piece of paper, draw rectangular shapes like above.
The size of each rectangular strip is,
Length-25cm and Breadth-2cm.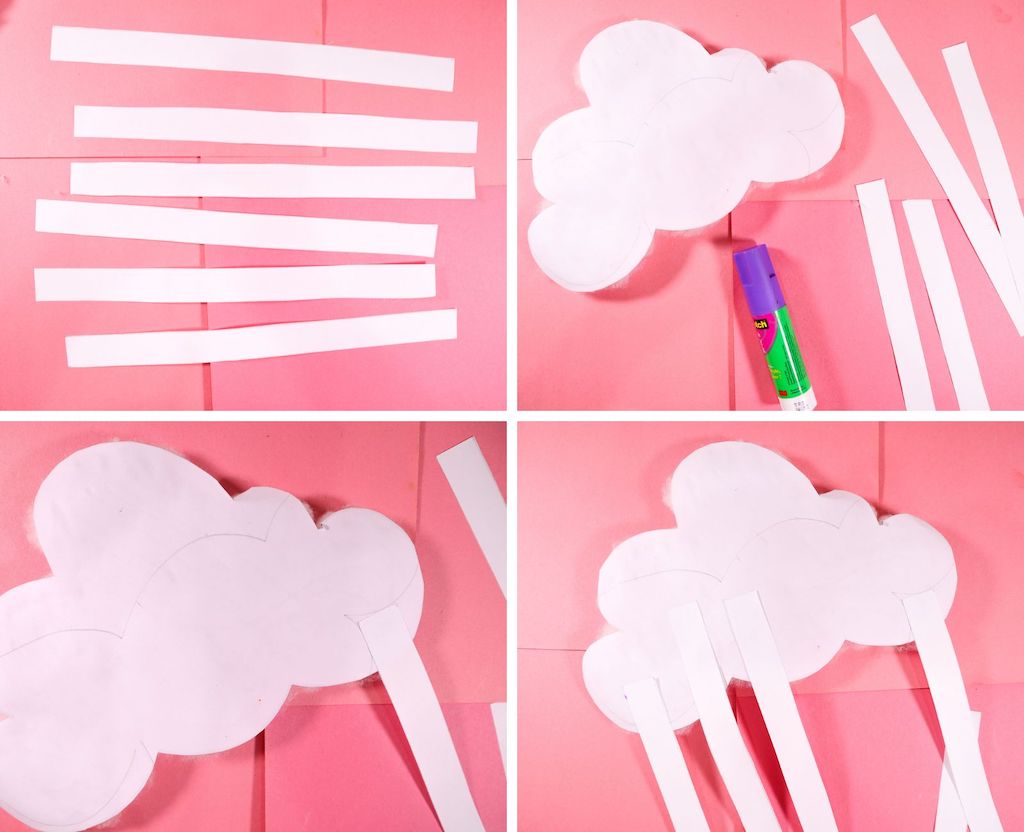 And cut them out.
Now, let's paste these pieces of paper on the back side of the cloud shape. Apply glue and paste them one by one onto the back side.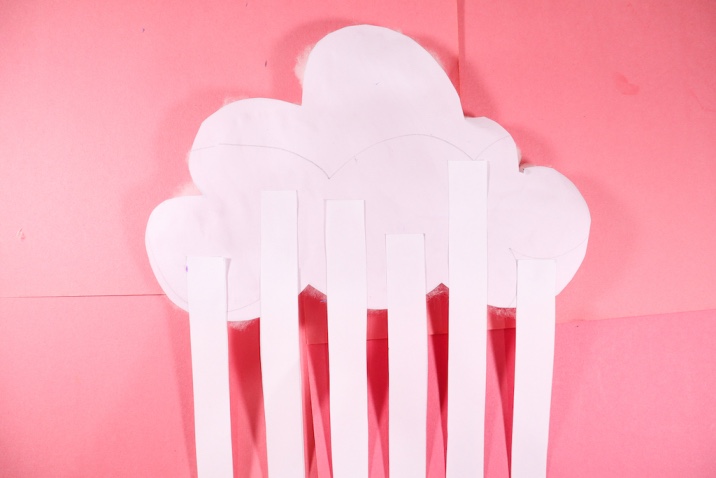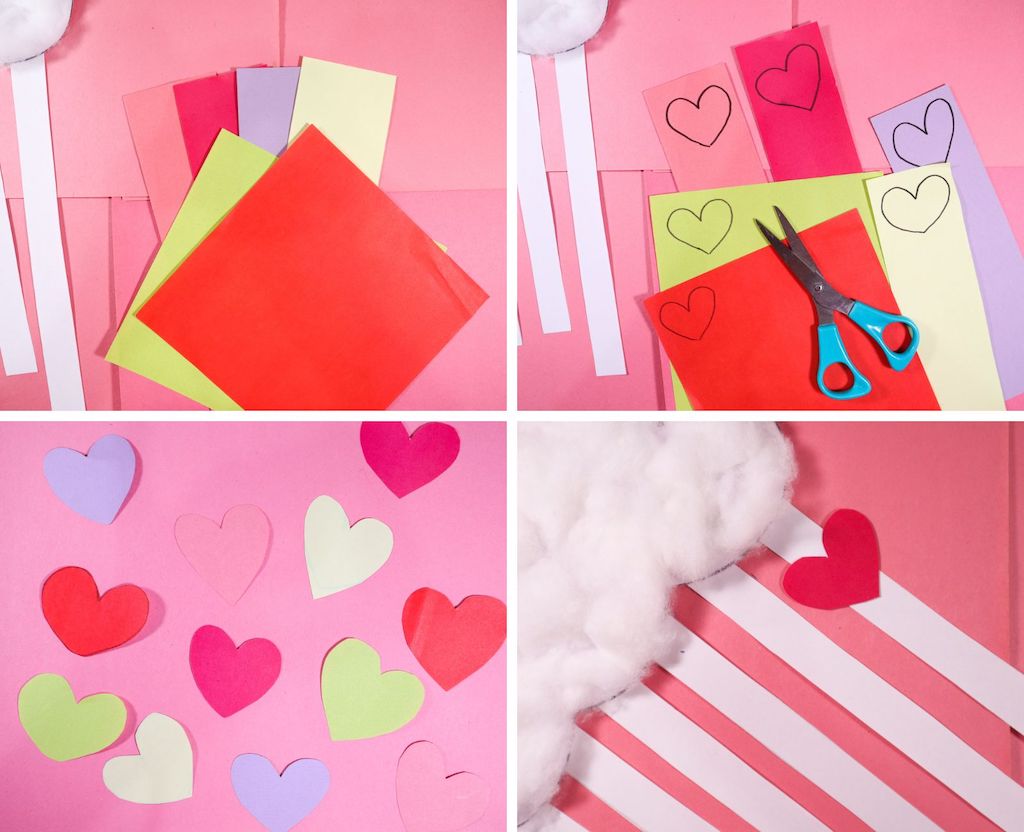 The next step is to make the rain of colorful hearts.
For this, select some papers with the colors of your choice and cut out several hearts from them.
And paste them one by one on the white strips of paper beneath the clouds.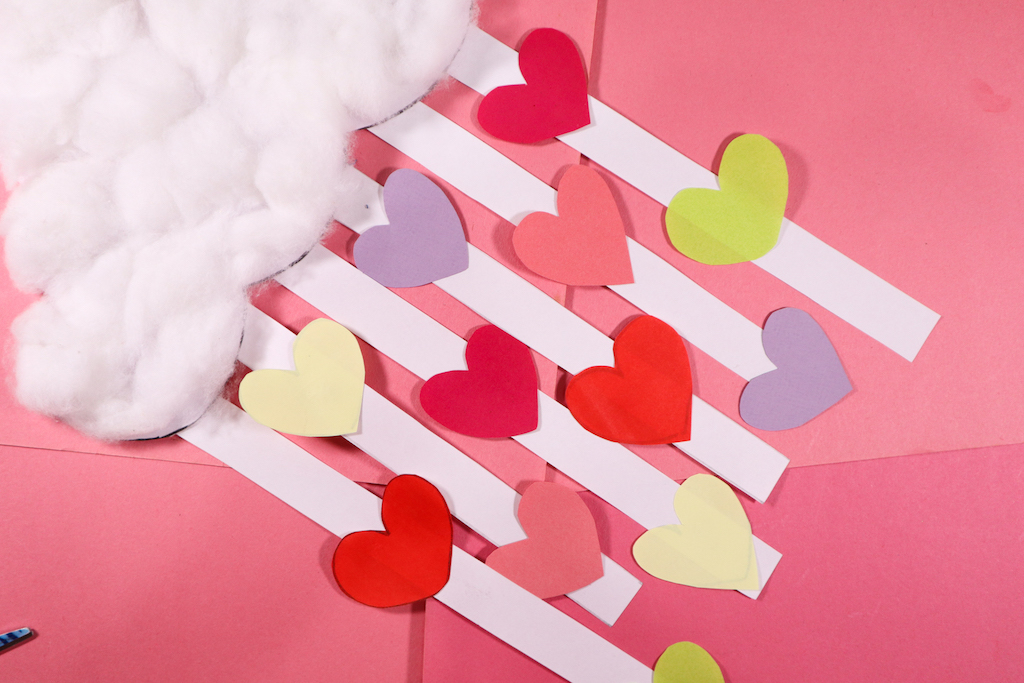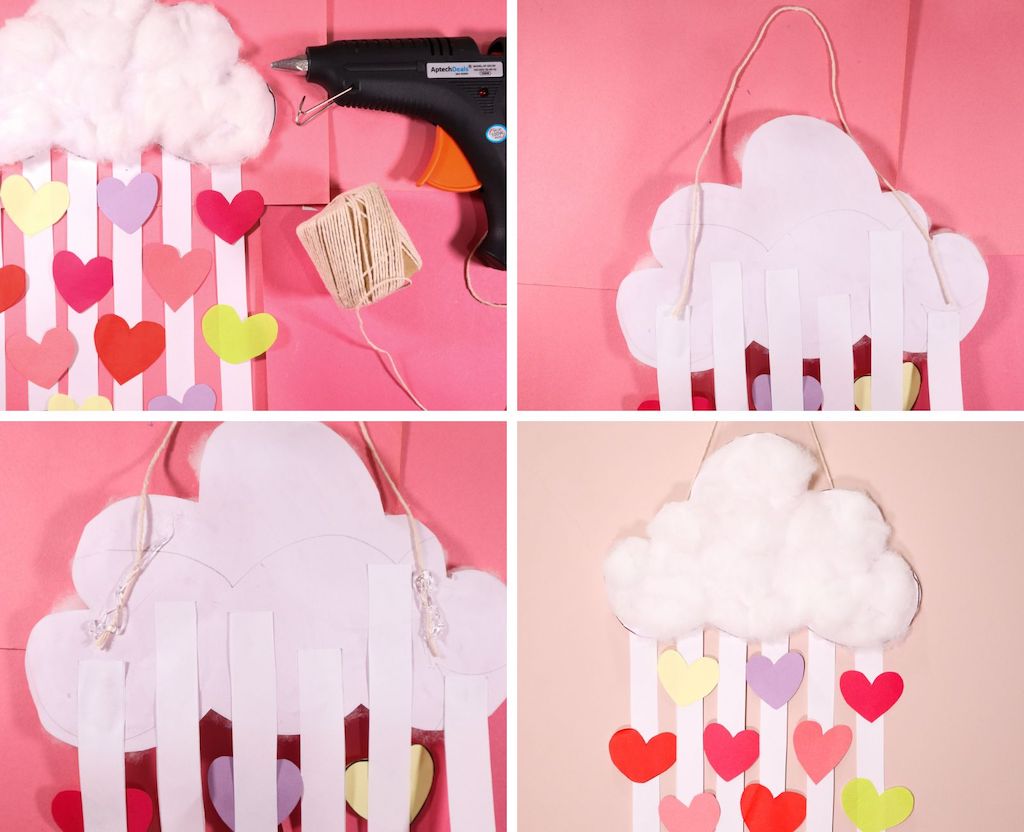 Now that it is almost done, let's hang this adorable craft somewhere. It will serve as a cute decor to bring the spirit of the season of love into the air.
To hang it, using some hot glue, paste a piece of yarn to the back side of the cloud.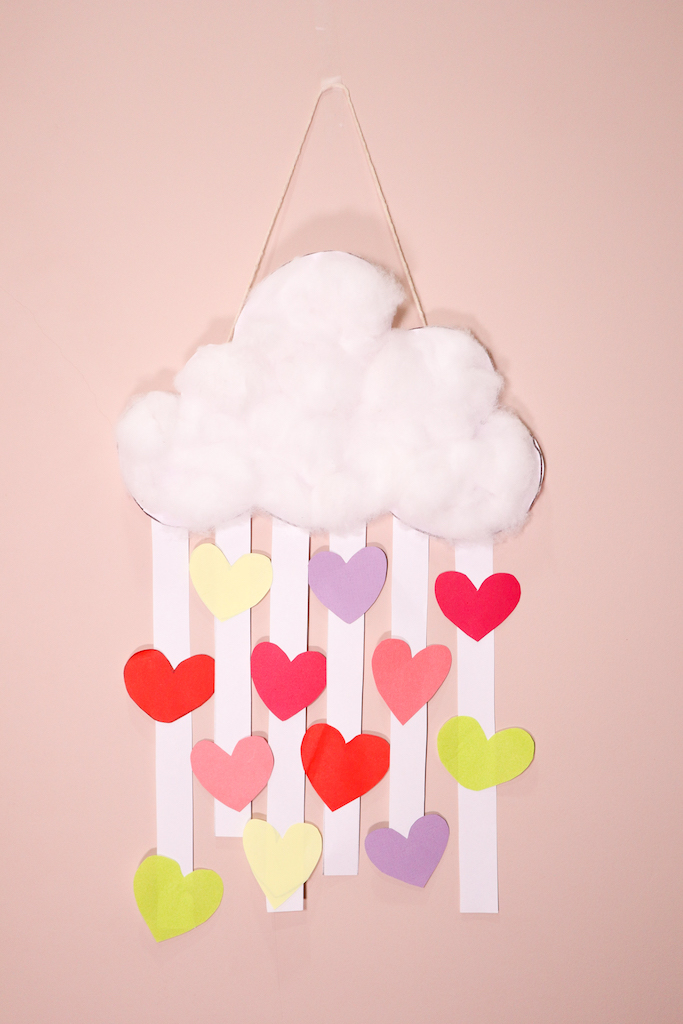 And tape it to the wall. Isn't it cute?
You can play with it and change the colors of the hearts or use a different color for the paper strips, etc.
We hope you enjoy doing this craft with your kids. Let us know how it went in the comments below.
More Valentine's Day crafts: