Valentines' Day Love Bug Craft for Preschoolers
Easy Valentine's Day Paper craft for kids
Love bugs are not only adorable but also a great way to express love and affection towards someone special.
Making them with your preschooler is a wonderful opportunity to bond and create memories together.
Kids may not have "someone special" to give a Valentine's gift to, but making themed crafts is always fun and enjoyable.
We see each holiday craft as an opportunity for kids to learn about different holidays, so they are in touch with the events happening around them.
While making these love bugs, you can teach your preschooler about colors, shapes, and counting.
And the best part is, once you're done making them, you can gift them to someone you love or use them as cute decorations around the house.
So, let's grab some paper, glue, and scissors and get started on making some love bugs!
Materials Required:
Construction papers
Acrylic or any other paint
Pencil
Scissors
Pipe cleaners
Paper glue
Hot glue
Easy Valentine's Day construction paper craft for kids
Step 1: Make the love bug's body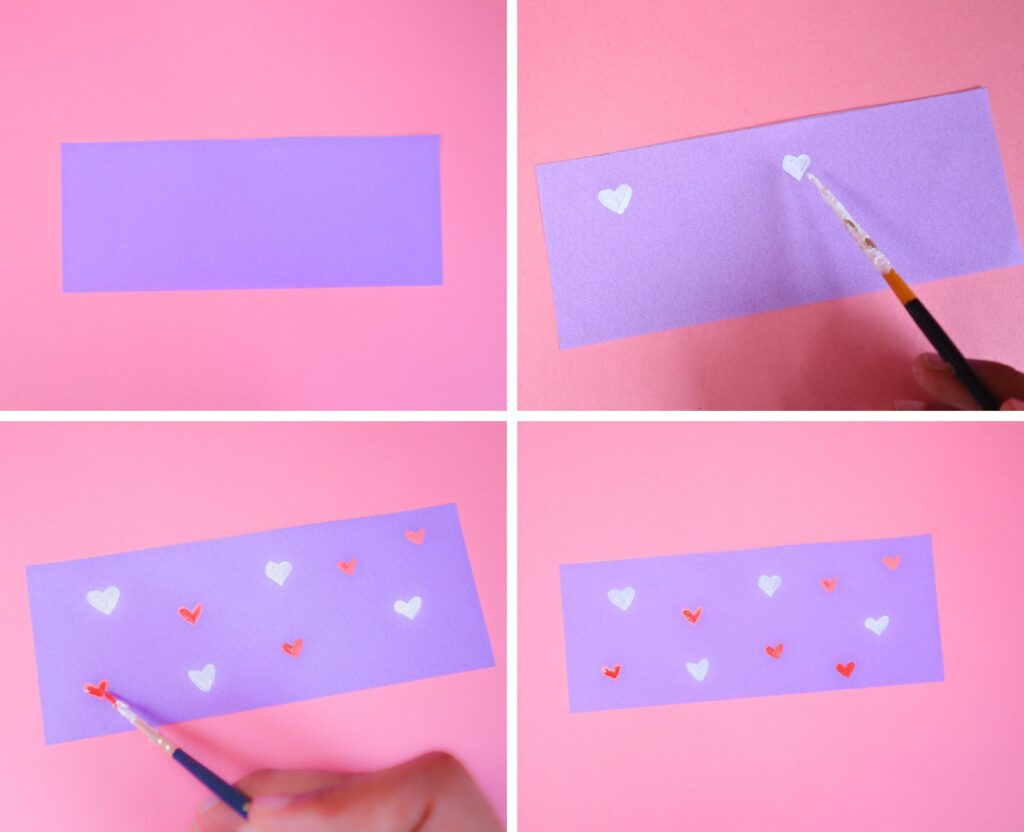 Take a construction paper and cut it into a rectangular shape.
The size of the rectangle sheet is:
Length: 15 cm ; Breadth: 6 cm
Using acrylic paint or any paint you have, draw some colorful hearts as shown in the picture above.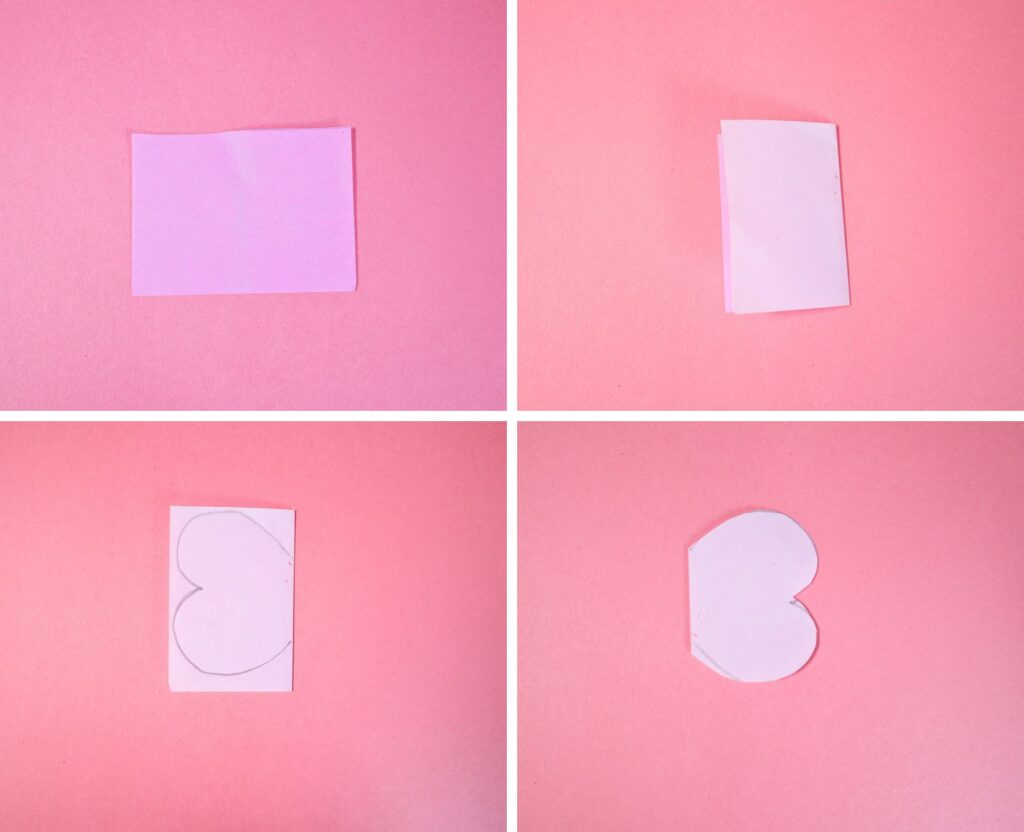 Cut a small rectangular piece of paper (length=6.5cm and breadth=4.5cm) and fold it in half shown in the top second picture of the above collage.
Draw the half of a heart shape and cut it out around the cuved sides.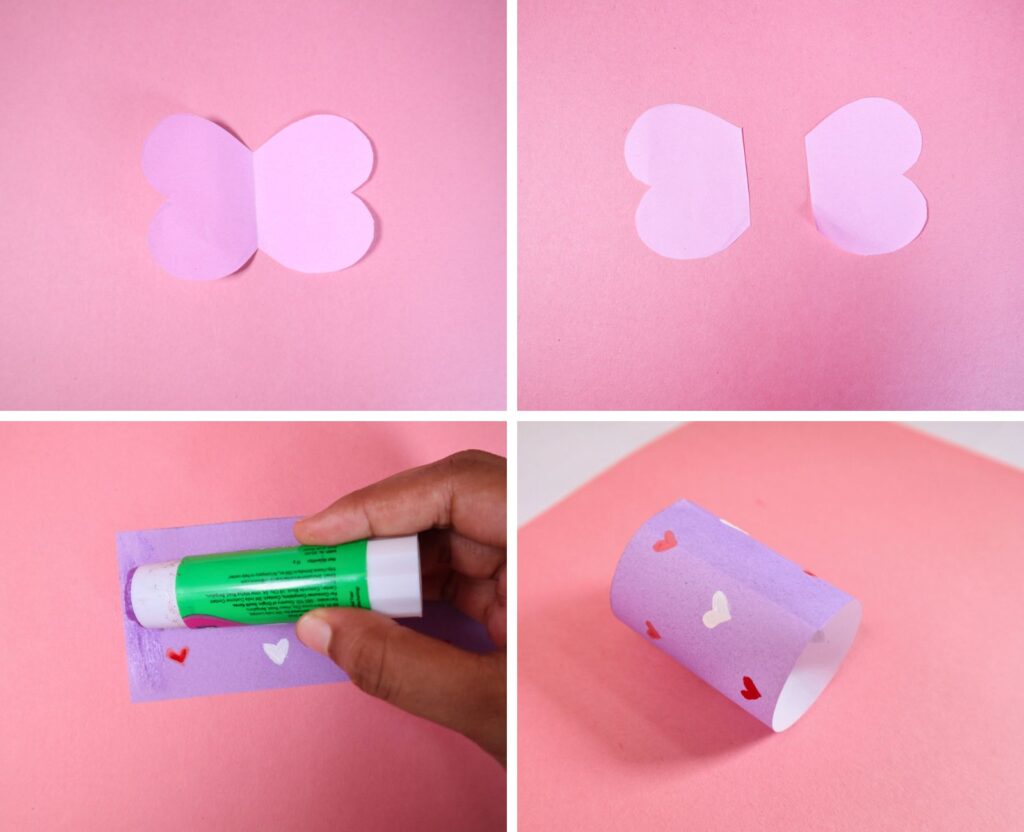 Open the shape and cut into two.
Now apply some glue onto one side of the rectangular paper on which we drew the heart shapes on.
Roll the paper forming a cylinder and have one end glued to the other. This is the body of the love bug.
Next, we shall give it wings and antenna!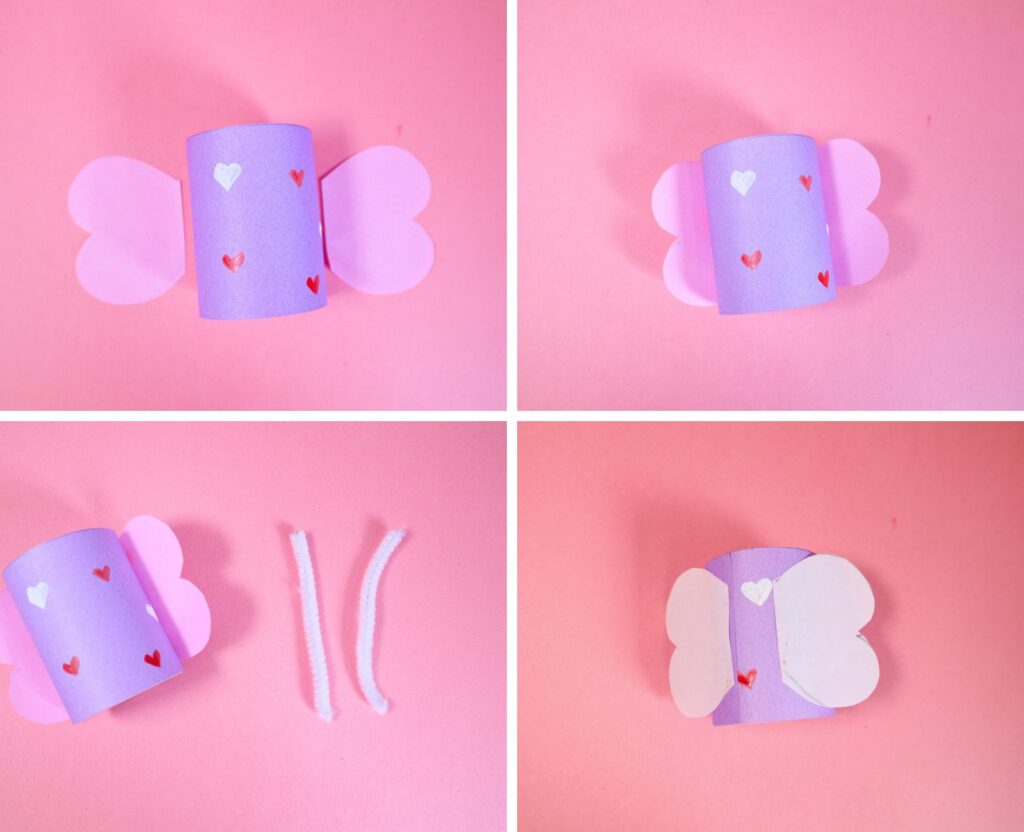 Stick the wings to the back of the love bug's body.
Step 2: Make the Love Bug's antenna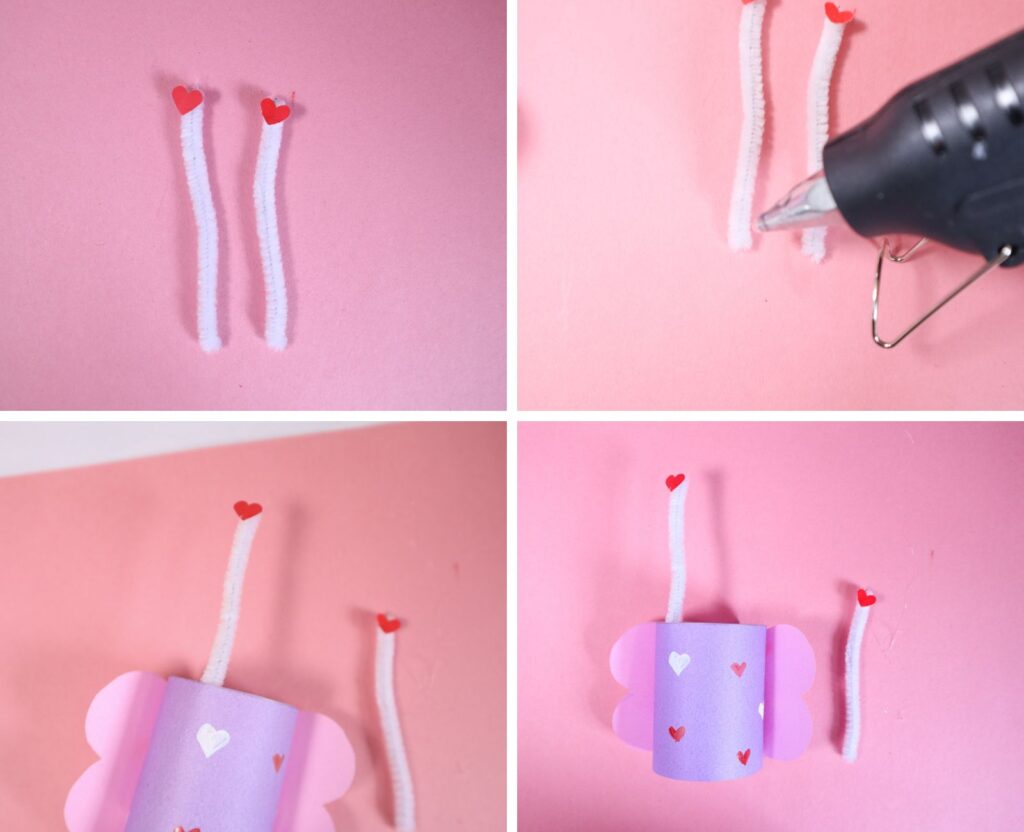 Cut two pieces of pipe cleaners.
Draw, color and cut out two red paper hearts and stick them onto the top of the antennae.
Using hot glue, attach the antennae to the love bug's body.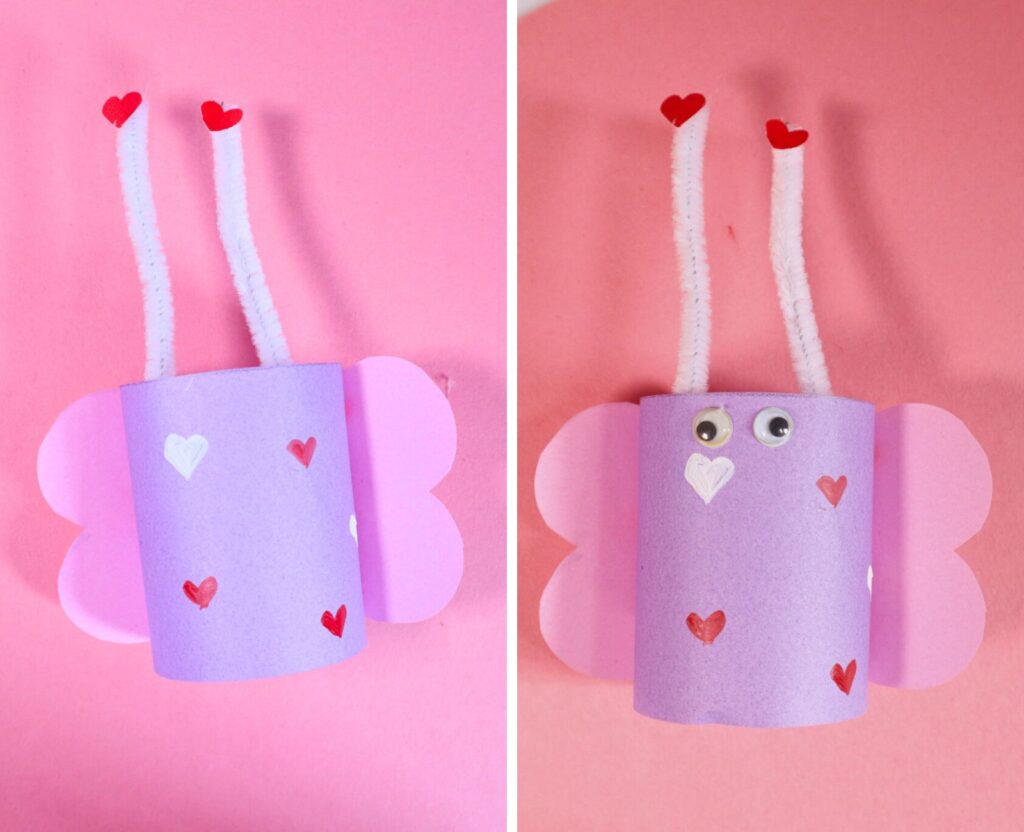 Stick two googly eyes and our cute paper love bug is ready!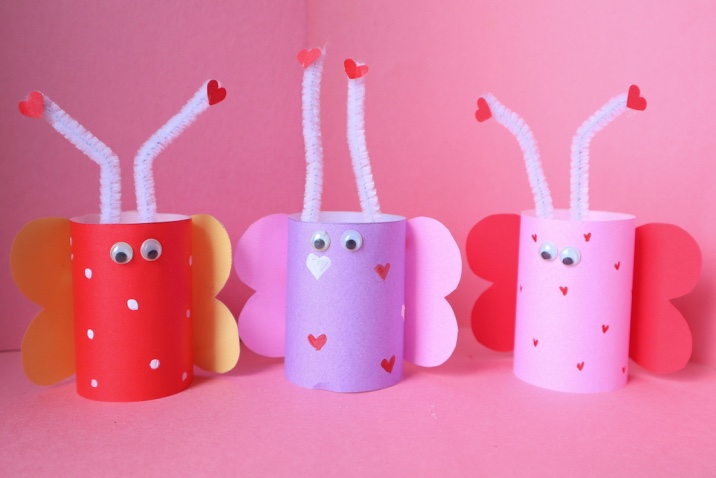 Play around with the shape of the antennae and make the love bug in different colors.
Like this craft? PIN and SAVE for later!
More Valentine's Day crafts: