Easy summer craft for preschoolers (ice cream popsicle craft with free template)
During summer, kids have a lot of time on their hands. In order to not let kids become victims of too much screen time, indulging them in craft activities is a great way to spend their time creatively.
I like themed crafts because they teach kids a lot about each season and each holiday. Kids learn to identify each season with its special fruits, food, clothes, and how nature changes.
Our aim is to give you lots of ideas on crafts that can be done during each season and during holidays, so stay tuned!
Today, we have an easy summer craft that can be done by preschoolers and above.
Before moving onto the craft, let me ask you to please subscribe to our Youtube channel for simple craft tutorials every week.
Materials required:
Colored pencils or crayons

Popsicle sticks
Color papers
Scissors and glue
Template#1 – Summer ice cream popsicle craft template (available in our free resource library – get the password by signing up using the form in step 1)
So let's start?
Step 1: Download and print the printable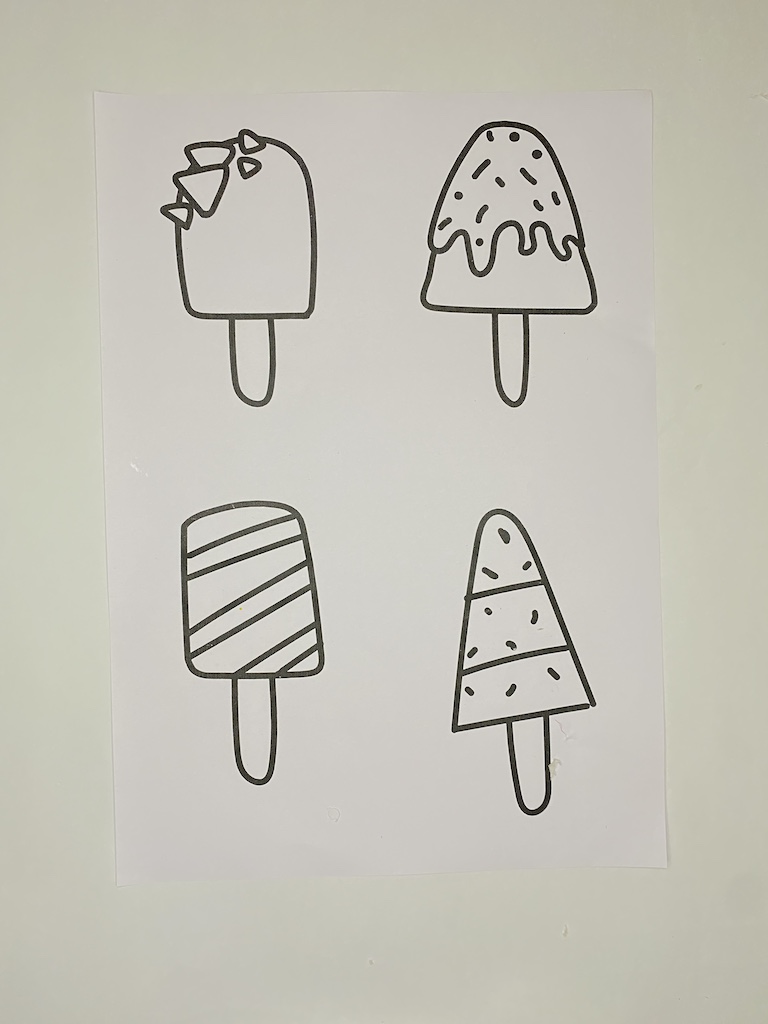 In this step, you can download the printable from the resource library by signing up below and print it.
Or you can draw it by hand – whichever is easier for you.
Free printable template for ice cream popsicle summer craft
Get the free template for this craft and password for the library to your email by filling out the form below.
Step 2: Color it
When you do the coloring, do not color the whole picture. Leave some white spaces in all the pictures to stick paper confetti later.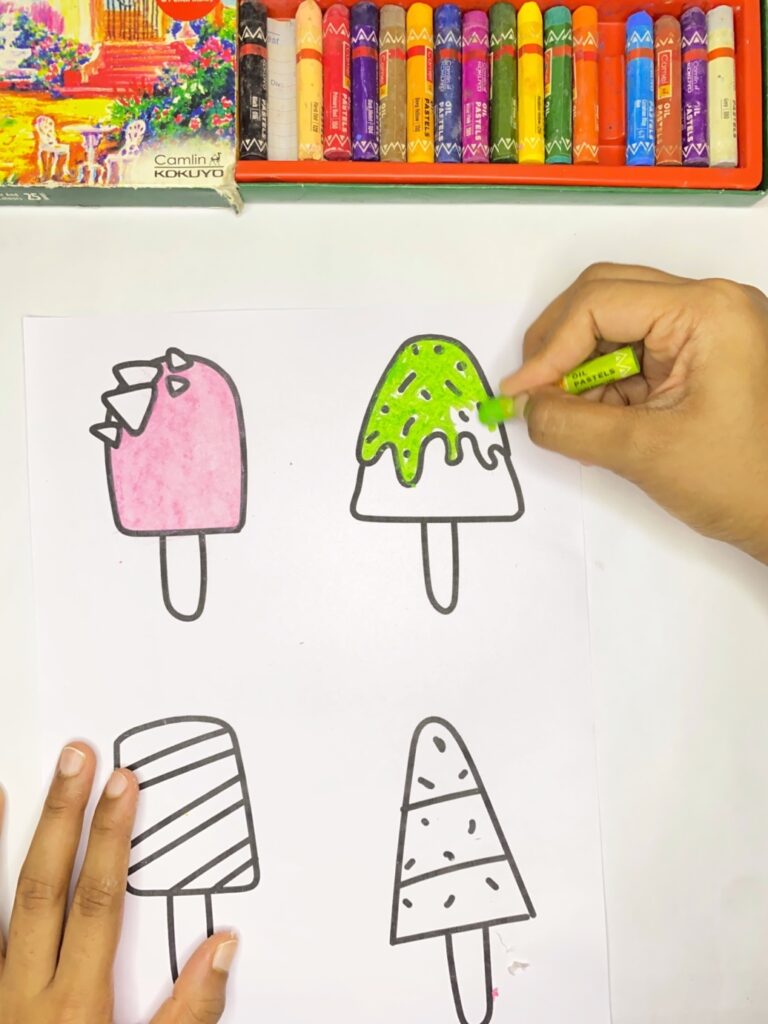 Step 3: Cut the Ice cream figures out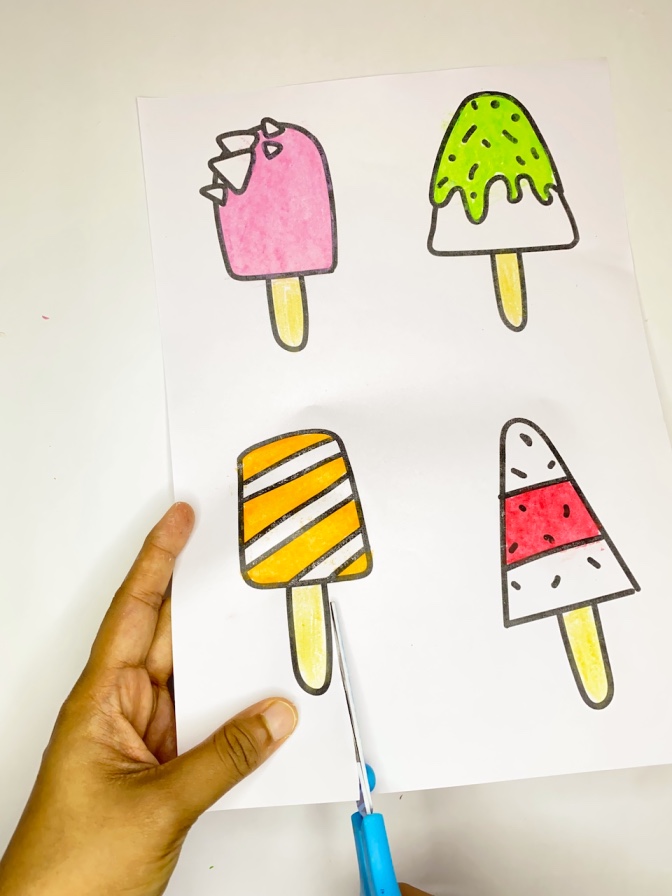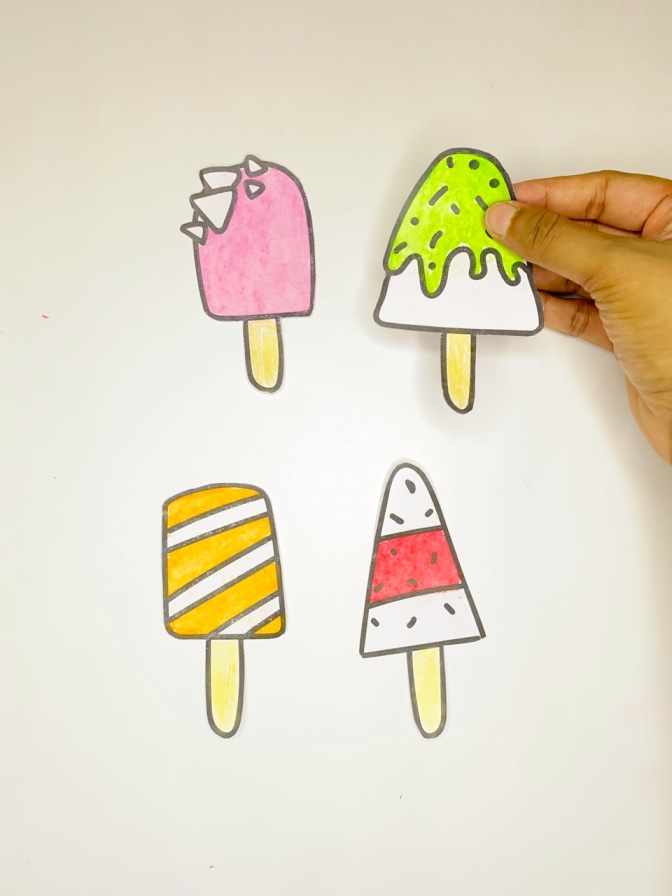 Step 4: Make paper confetti
One of the exciting steps for kids in doing this summer craft could be making paper confetti. I mean who doesn't like confetti?
Take different coloured papers and punch holes in them to make confettis.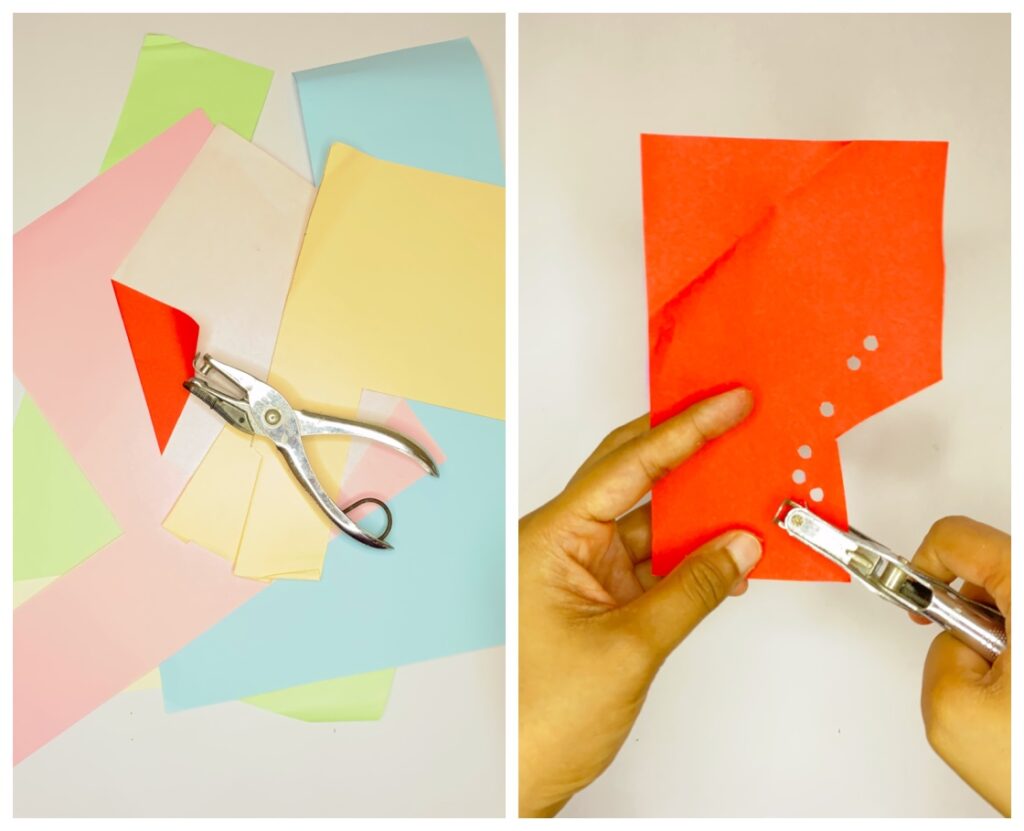 Step 5: Stick the popsicle stick to the back of each ice cream cutout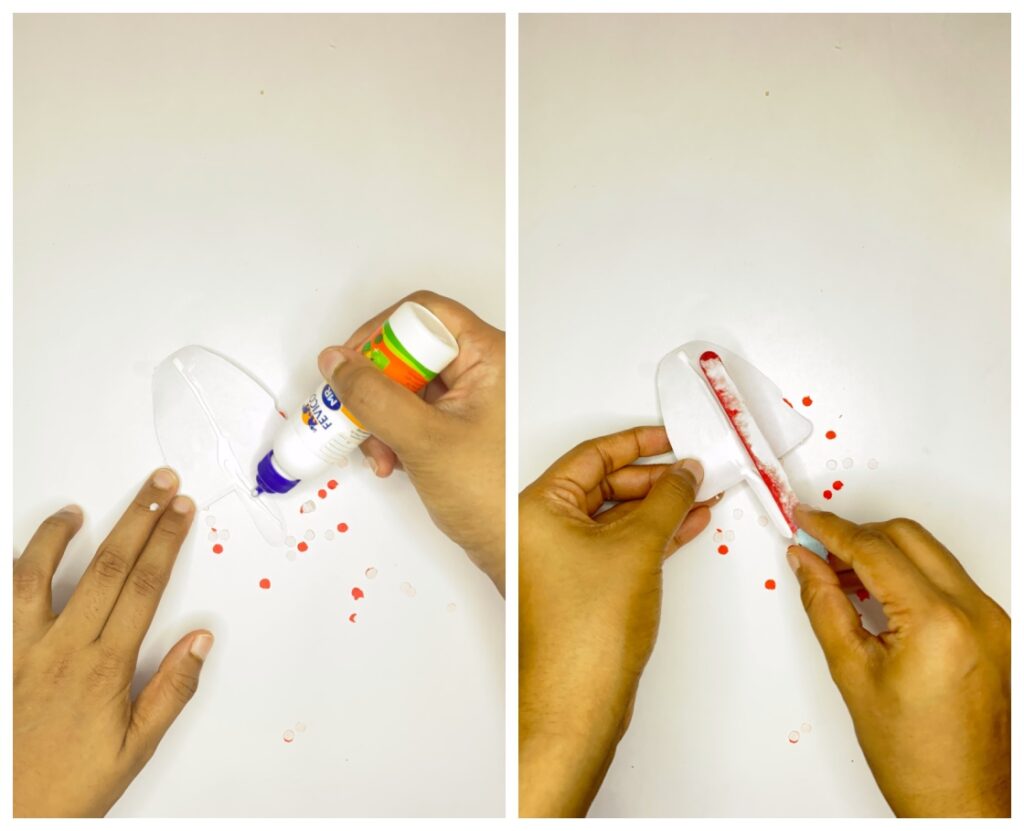 Step 5: Sprinkle the paper confetti
Now, apply glue to the white uncolored parts of each ice cream stick and sprinkle different colored paper confetti on them. Keep it aside for some time and let it dry.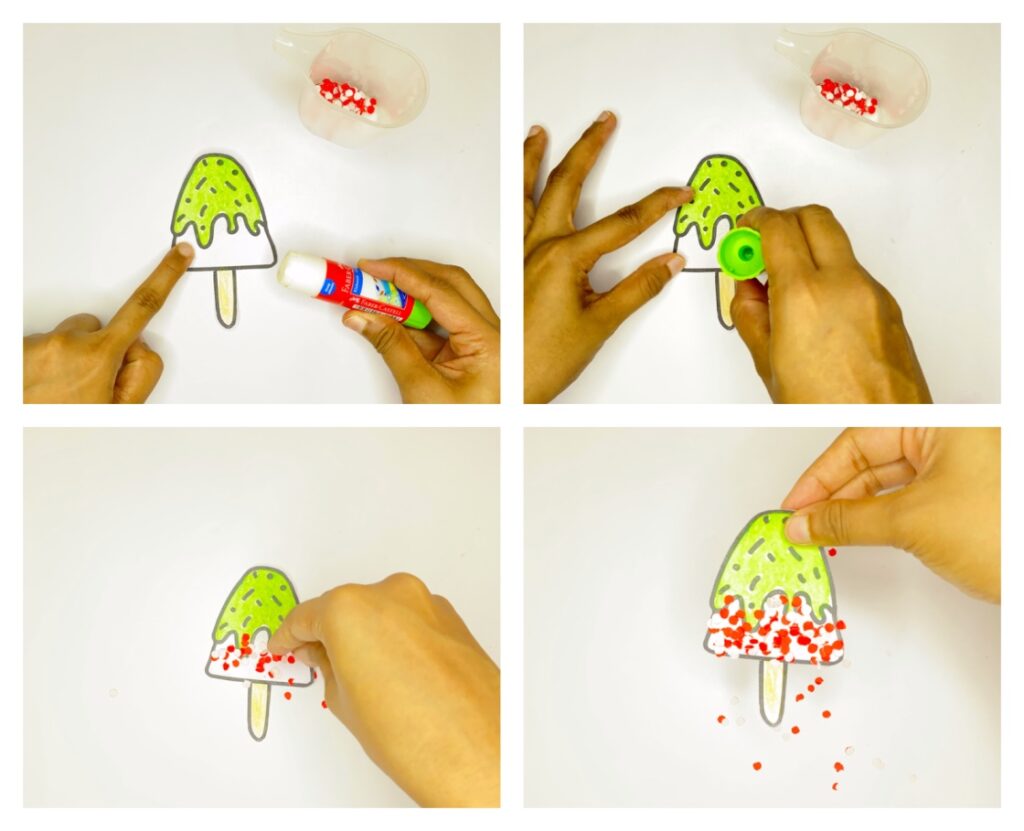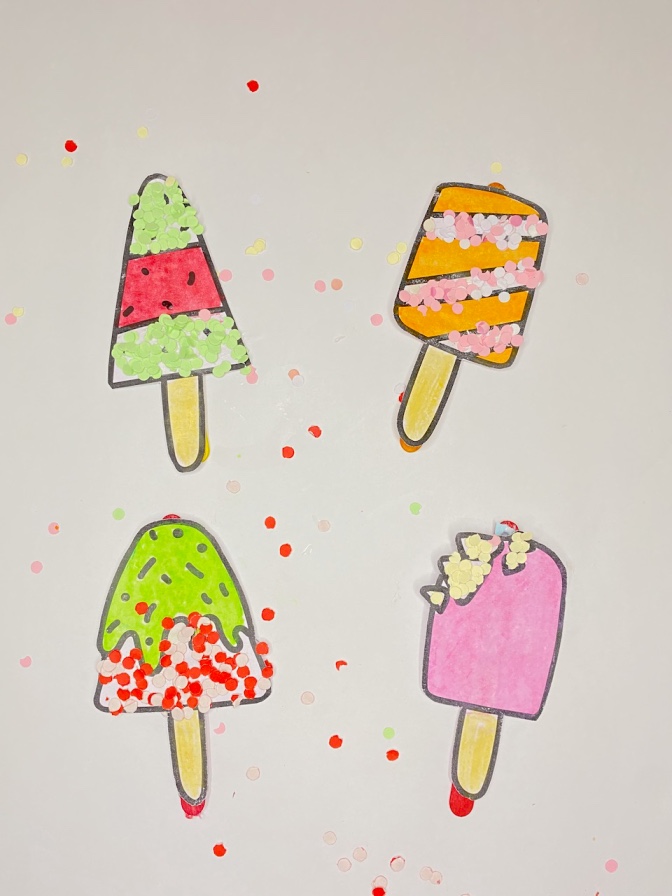 Thus, the colourful Ice cream popsicle sticks that reminds us of hot summers are ready!
More craft tutorials:
How to make a paper rose step-by-step
How to make a paper sunflower step-by-step
Box of love – DIY gift Idea for your mom
How to make a simple paper boat