Easy Groundhog Day craft for preschoolers and Kindergarteners
Paper Cup Groundhog Day craft (with free template)
Groundhog Day, celebrated in the United States and Canada on February 2nd of every year, is an interesting holiday.
On this day, Punxsutawney Phil, the famous groundhog is entrusted with the important job of predicting the arrival of spring.
According to tradition, if Phil sees his shadow due to clear weather, he gets frightened and returns to his burrow, indicating that there will be six more weeks of winter. If he doesn't see his shadow because it's cloudy, it is believed that spring will arrive early.
Groundhog Day can be a fun day for kids as they learn more about this woodland animal and the story behind this traditional holiday.
Doing this fun Groundhog Day craft with your preschooler or kindergartener will help them learn more about groundhogs and their burrowing behavior. This is a simple craft and can be done using the supplies you have at home.
So, let's move on to the step-by-step tutorial.
Before moving to the craft, we would appreciate it very much if you would check out our YouTube channel and subscribe to it. We regularly upload new easy craft tutorials that are different from what we publish on the blog. Thank you!
Materials Required:
Template #21 – Groundhog Day paper cup activity template (available in our free resource library – get the password by signing up using the form in step 1)
White paper
Black marker pen and pencil
Acrylic/poster paint
Popsicle stick
Paper cutter
Hot glue
Groundhog Day Paper Cup Craft (step-by-step tutorial)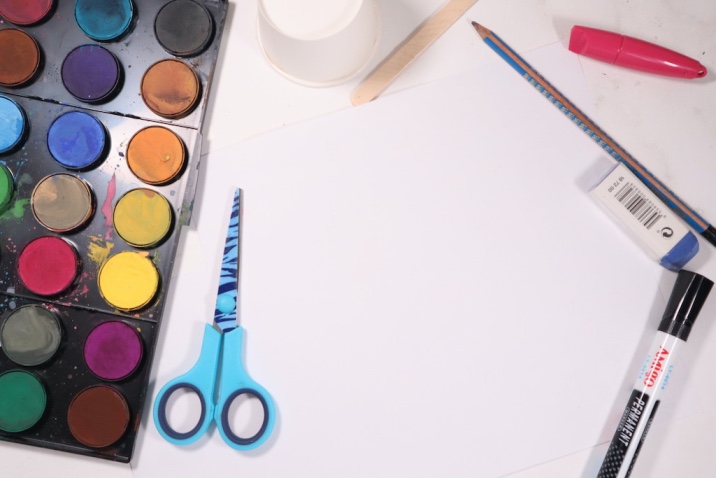 Get all the materials ready.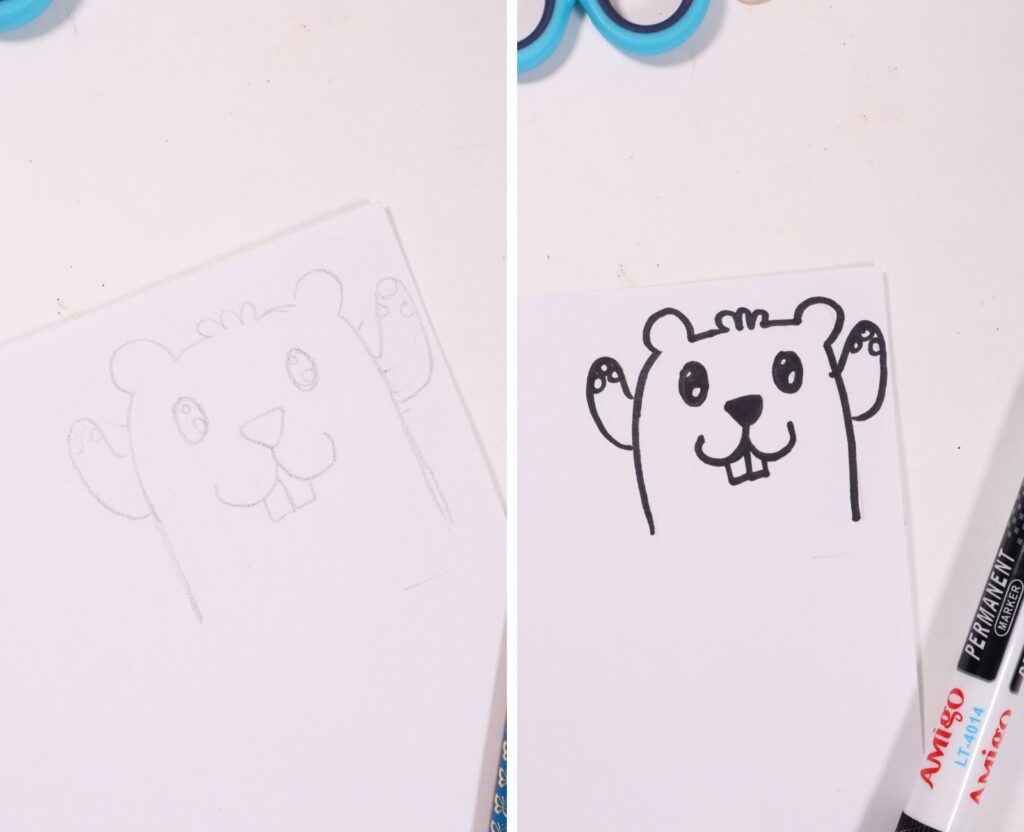 Draw a picture of a groundhog as shown in the above collage. Outline using a black marker pen.
Alternatively, if you don't want to draw the groundhog by yourself, you can download our free template by signing up using the form in the next section.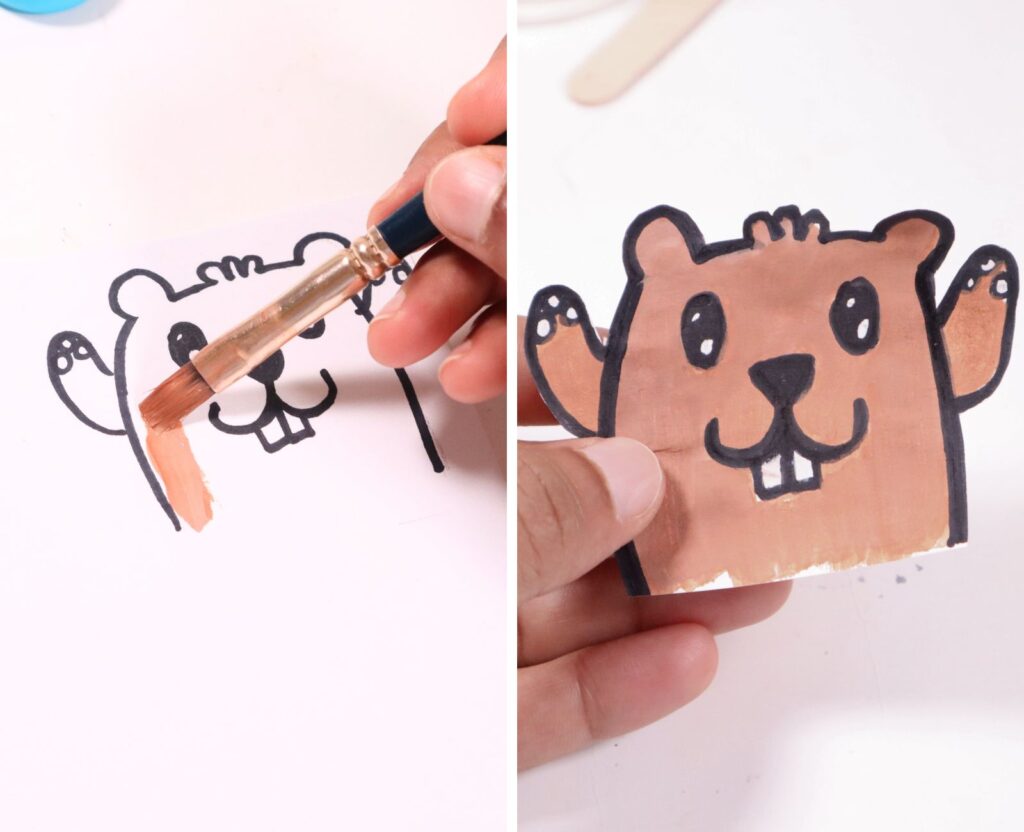 Give color to the groundhog.
Free printable template for groundhog craft
Get the free template for this craft and password for the library to your email by filling out the form below.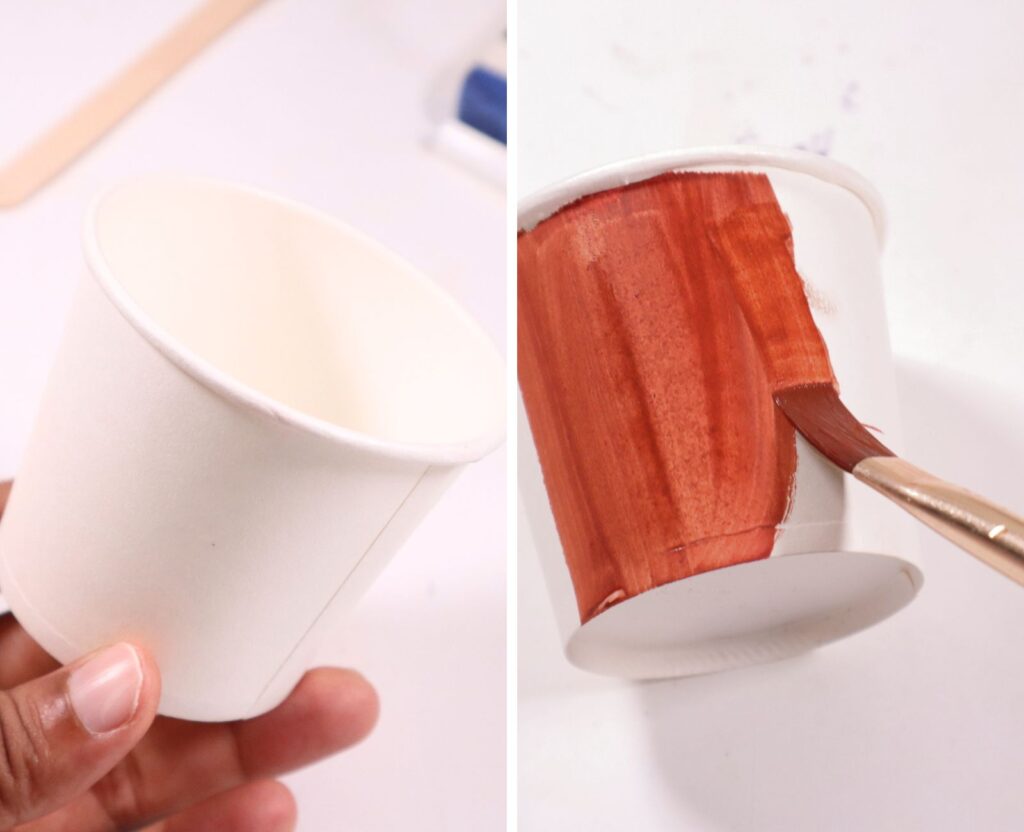 Now that we have the groundhog, let's make a burrow for it.
For that, take a paper cup and paint it brown as shown above.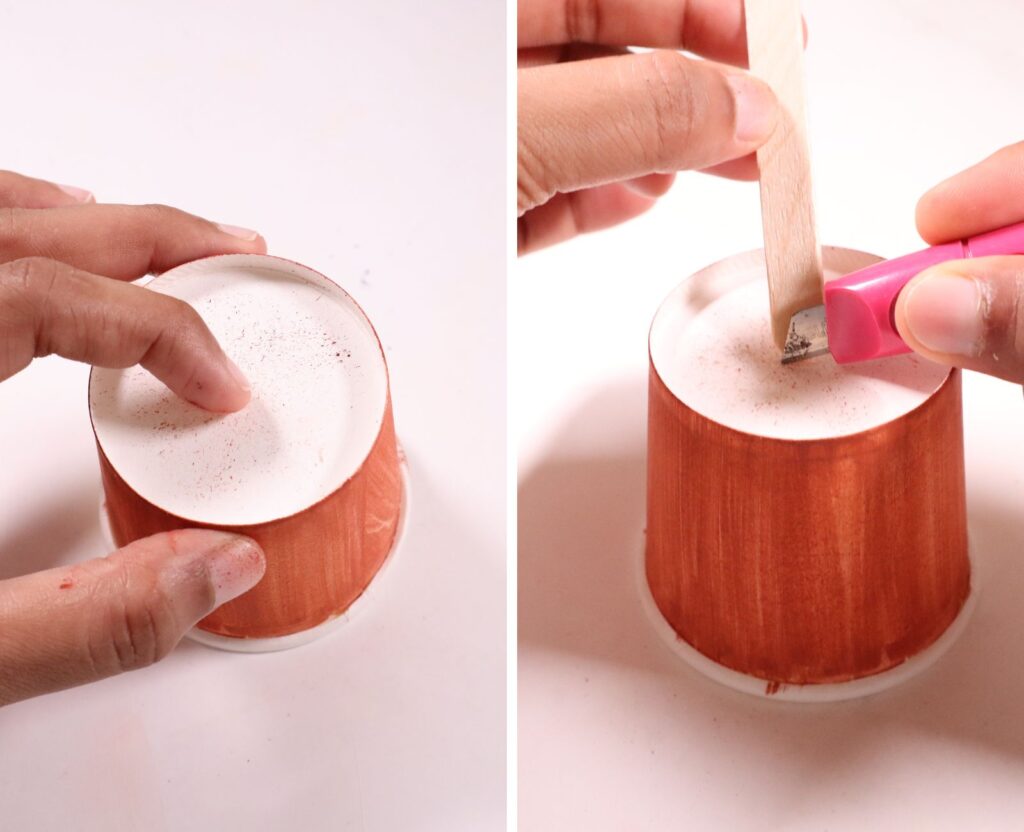 After that, make a horizontal cut on the base of the paper cup so that we can insert a popsicle stick.
Make sure the width of the cut you make is slightly wider than that of the popsicle stick so that we can move the stick up and down easily.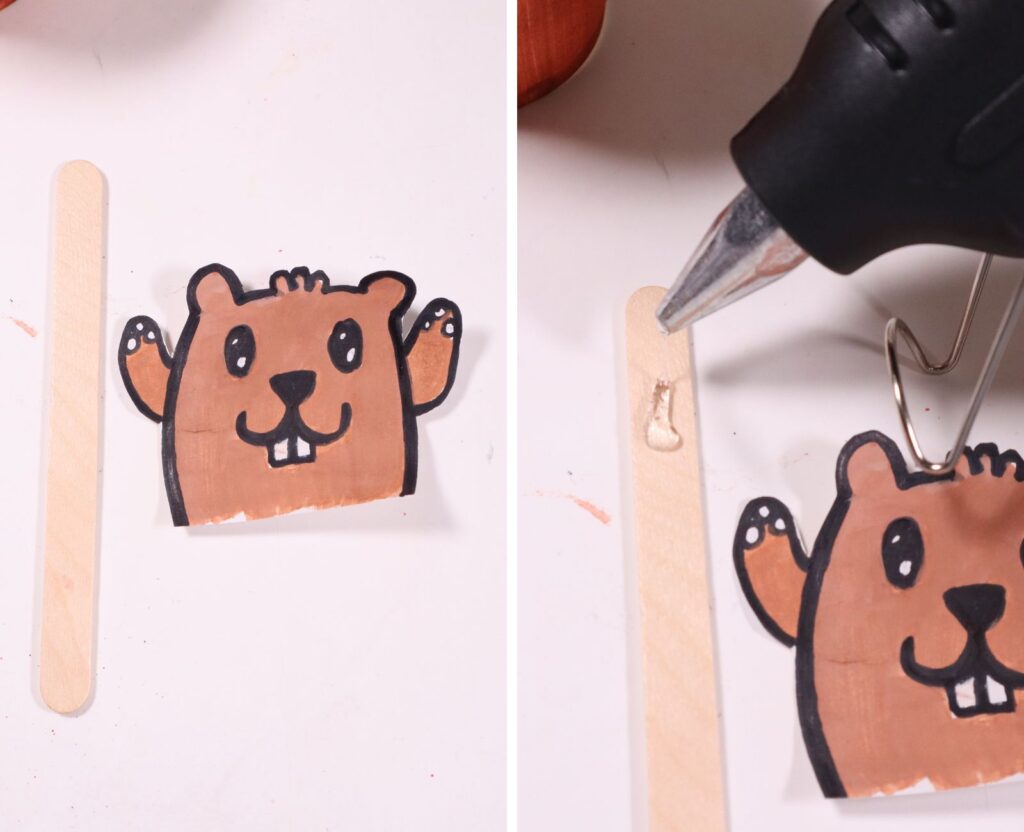 Now apply some hot glue on the popsicle stick.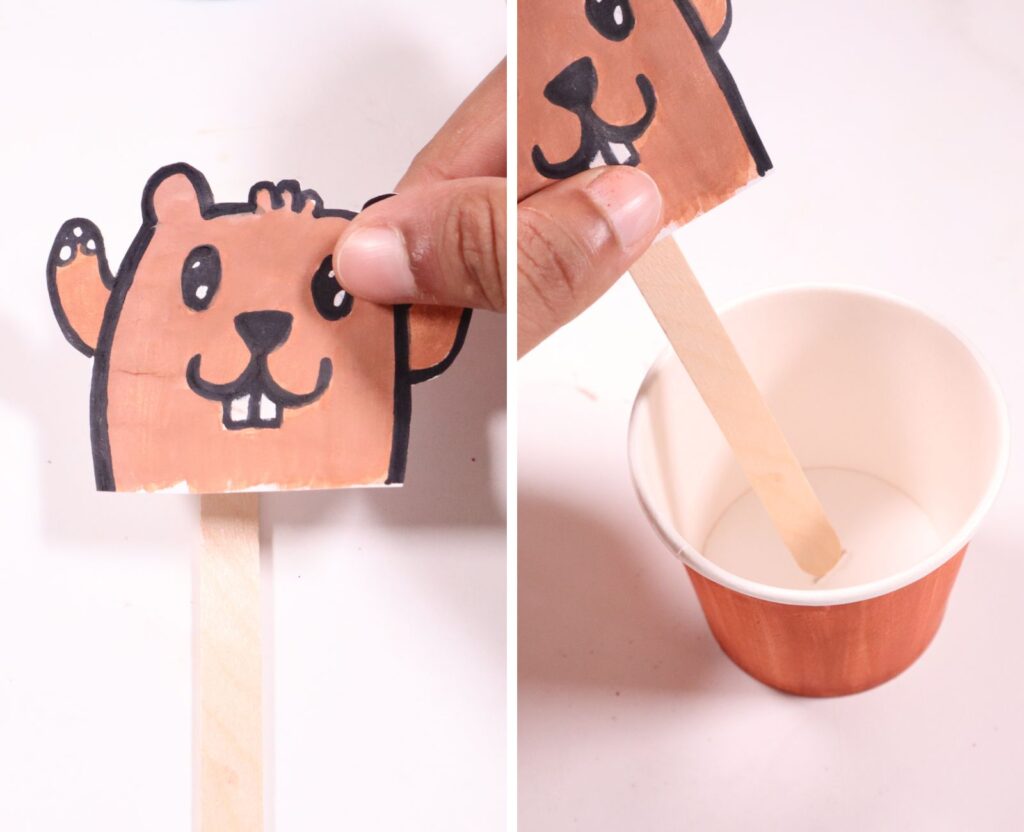 And paste the groundhog figure onto it. And insert the stick into the cut we made.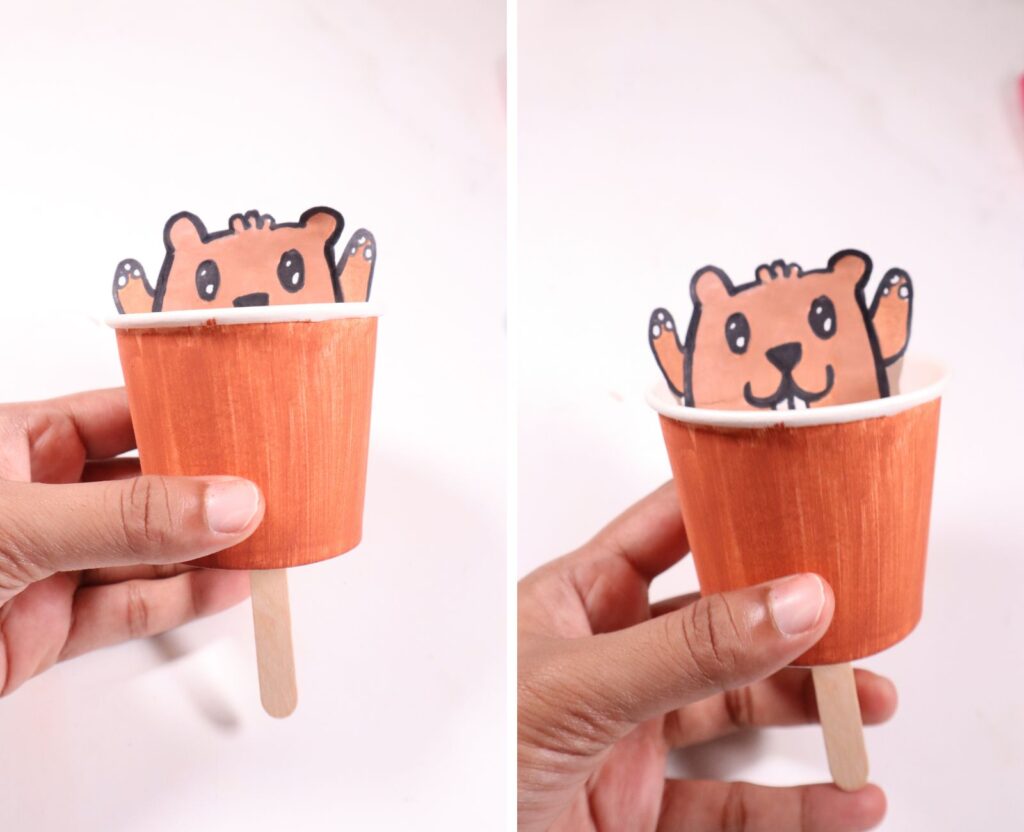 Now, let's play peek-a-boo with the groundhog!
Try this activity with your kids and let us know how it went. I am sure kids will enjoy the craft!
Like this craft? Save for later by pinning it to a Pinterest board!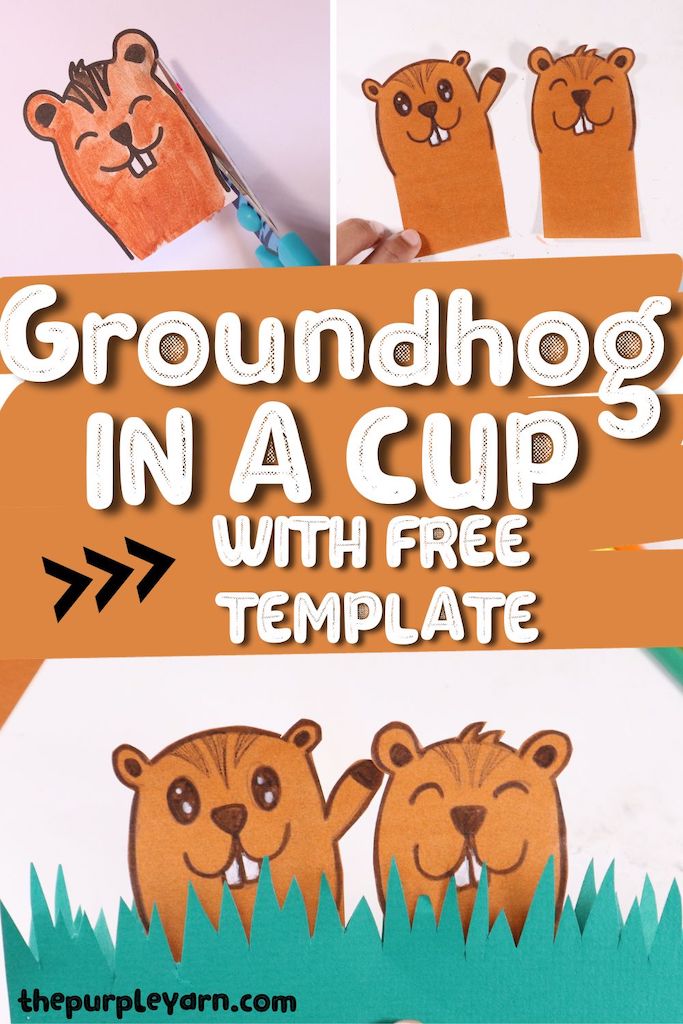 More Winter crafts for kids: