DIY Mother's day handprint card kids Can make
DIY handprint Mother's Day card for mothers (&grandmothers)
Is there anything sweeter than making a keepsake gift for mom? Be it for Mother's Day or mom's birthday.
We, mothers, know for a fact that kids grow up at lightning speed. The saying, "Days are long, but years are short" was made aptly for parents who wonder how the years went quickly and how our babies are not babies anymore.
It's bittersweet to see your young ones grow up so quickly. But one thing we can freeze in time to remember their childhood is memories.
Like this DIY Mother's Day card idea using handprint.
This handprint art card will help you to make an imprint of your baby's or toddler's handprint on a sheet of paper and safeguard it as a precious memory. This is also a gift for mothers from kids in a personalized way, so it's all the way sweeter.
This handprint art craft idea is suitable for babies and toddlers. However, if you want to make an older kid do it, you can by using a bigger sheet of paper.
Here we used a simple A4 sheet paper. But if you plan to preserve it as a keepsake item, you can totally use cardstock paper or heavy stock paper so that it can hold up the paint. And for making it a keepsake item, cardstock paper is better.
The paint usually recommended for handprint crafts is washable tempera paint. If you use paints that dry quickly like acrylic, it can be difficult to get an accurate handprint impression on the paper.
But here we used watercolor paint on construction paper and had great results. So, if what you have at home is watercolor paint, you can use that too. In short, you can play around with different options and choose what gets you results.
We have two handprint card ideas here.
So, shall we start?
Before moving on to the craft, we would appreciate it very much if you will check out our Youtube channel and subscribe to it. We regularly upload new easy craft tutorials that are different from what we publish on the blog. Thank you!
So, let's start!
Some of the links in this post are affiliate links, meaning that if you happen to purchase something, I get a small commission at NO extra cost to you.
Materials Required:
Construction paper OR heavy cardstock paper
Washi tape
Scissors
Pen
How to make a handprint card for Mother's day step-by-step
Mother's Day card #1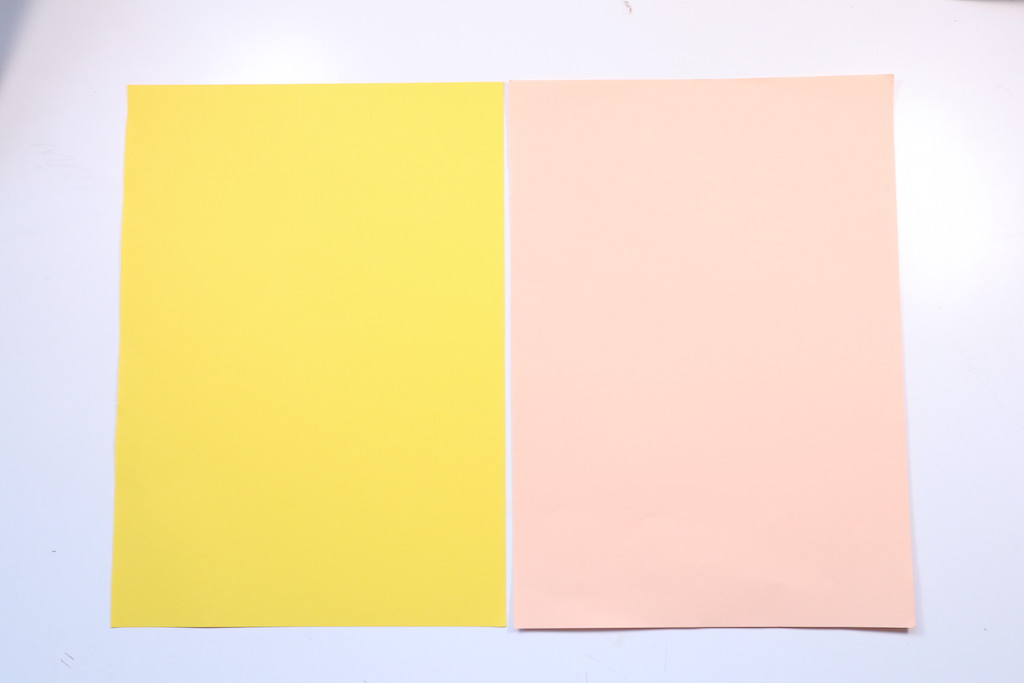 Take two A4 or letter-size construction papers. And trim the papers down to your desired size.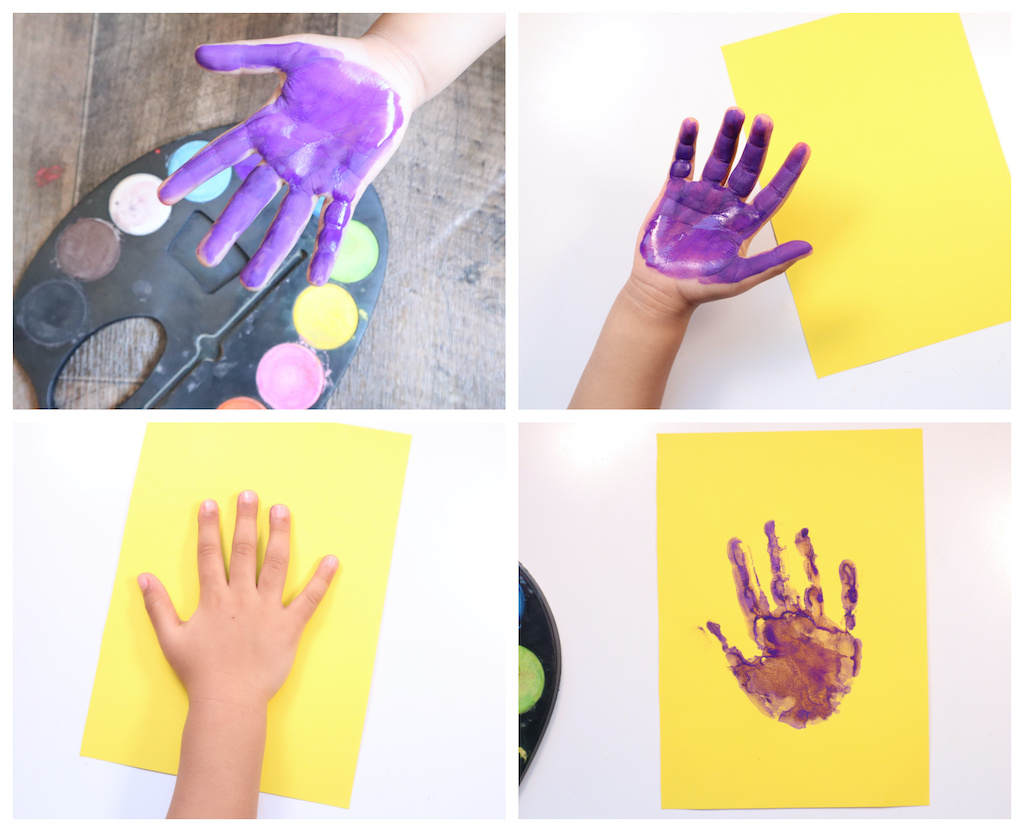 Apply paint to your child's hand. Make sure you apply paint fully without leaving any spots.
You can also add some paint to a plate and let them stick their hand to get paint on their hands.
And before drying, press your child's hand onto the center of the paper and make the handprint.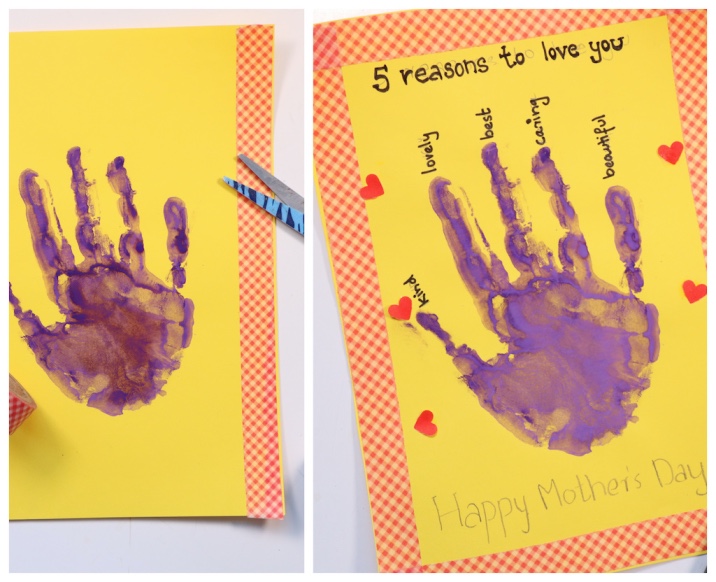 Now, to make the borders pretty, stick washi tape along the four sides of the card.
And write the Mother's Day greeting on the card.
Also, you can add some adjectives that best describe the mom for the child. If you have a toddler who can talk you can ask them for words about their mom and write them down. And it's done!
Mother's Day card #2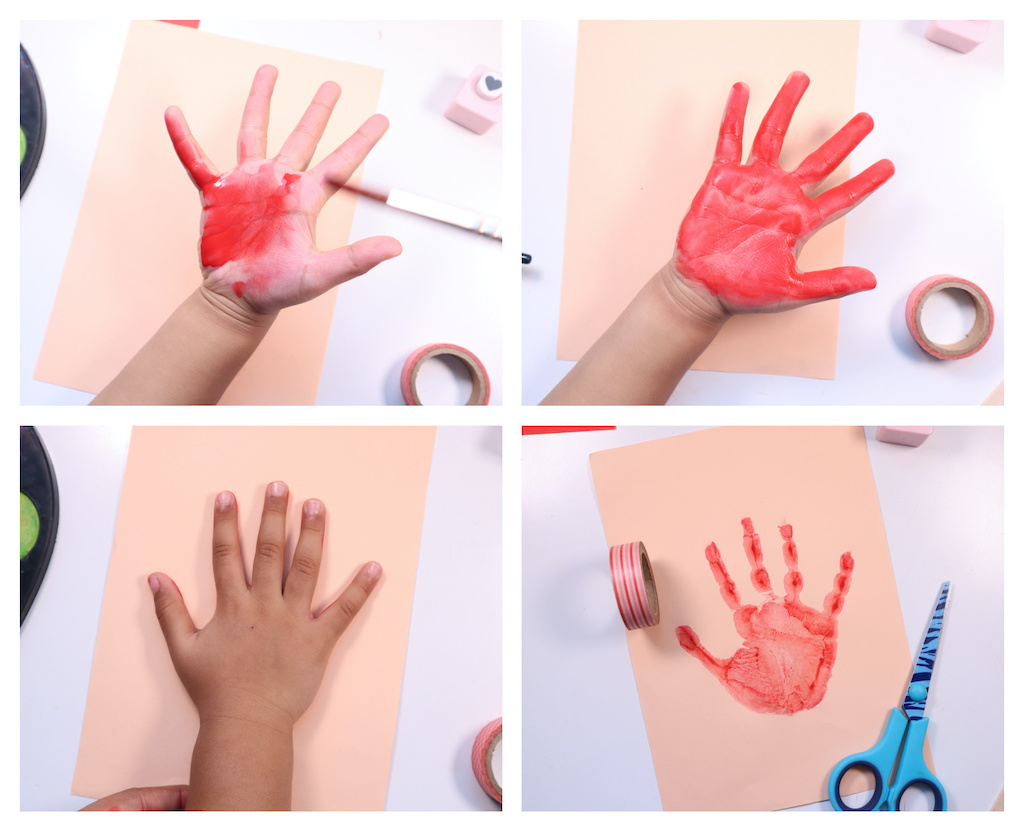 Repeat the same steps of applying paint to your child's hand and making the handprint on the paper.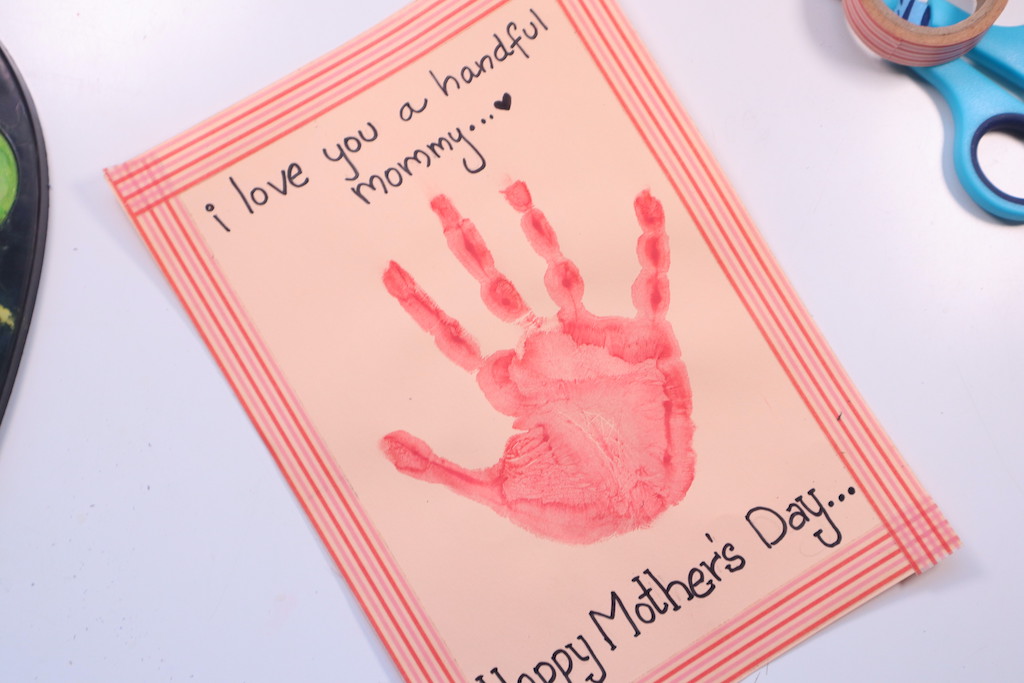 Write the Mother's Day greetings and the message for mom.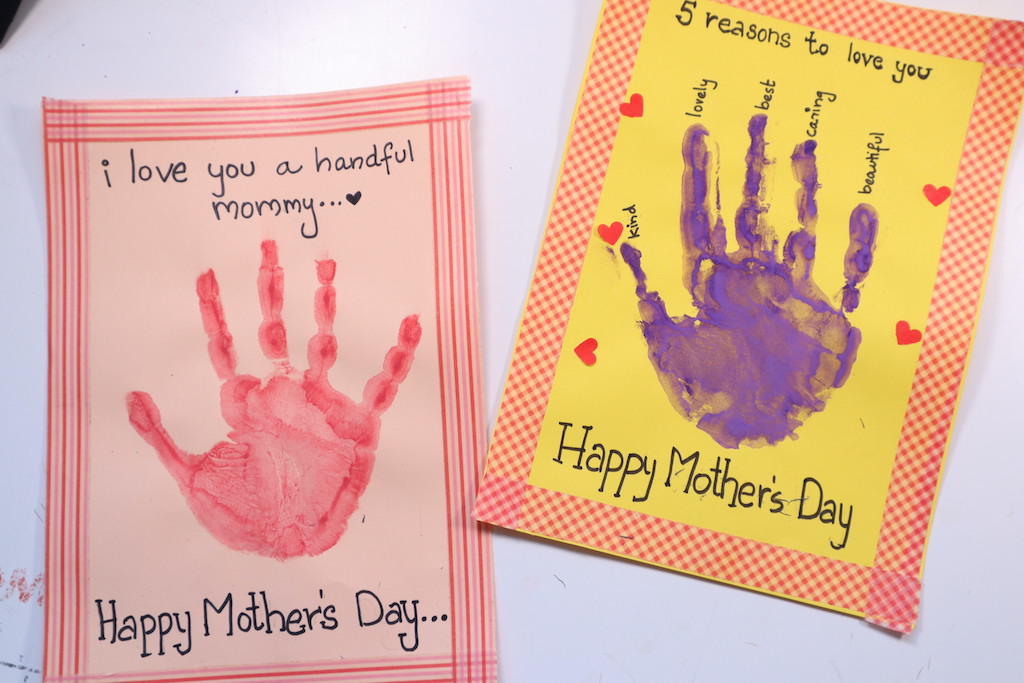 And voila! We have the handprint cards ready for mom!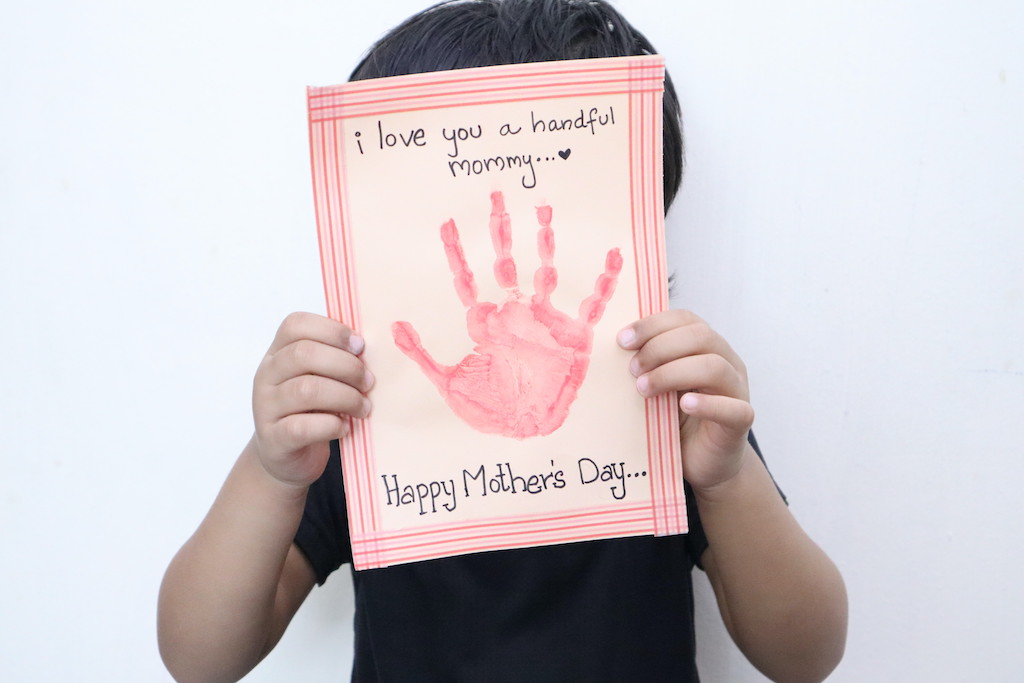 Love this idea? Pin it for later!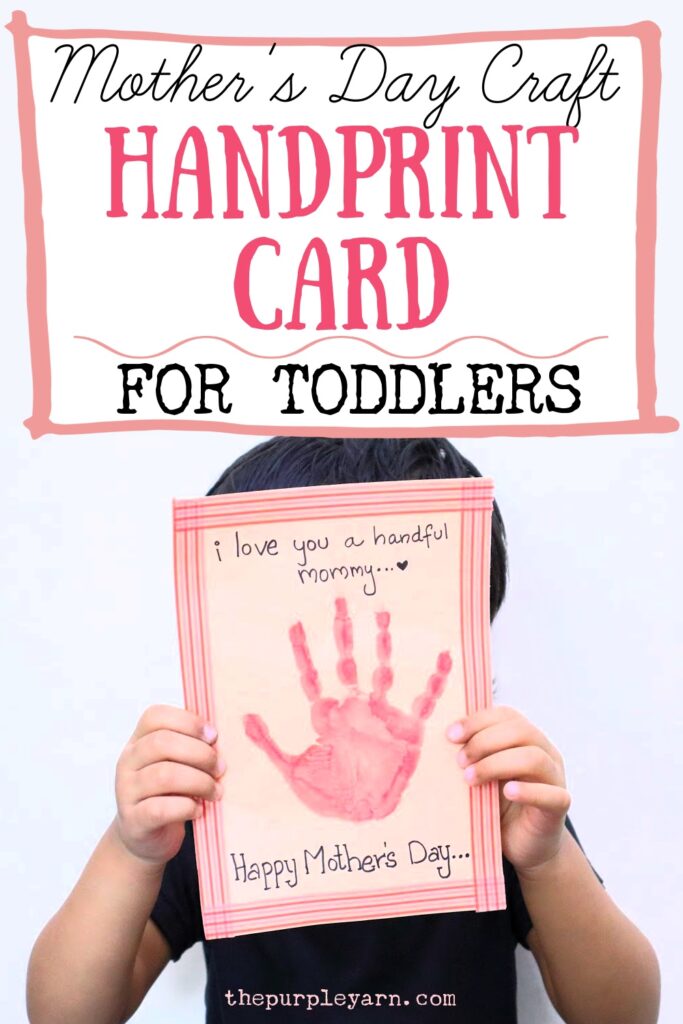 More Mother's Day craft ideas: