Back to school paper plate bus craft idea
Paper Plate School Bus Craft Idea For Kids
This yellow school bus activity is a perfect one for kids to get into the excitement of a new academic year.
There are several things that make back-to-school time exciting for kids, like purchasing new school supplies, going back to a new grade, and meeting friends after a long time, etc.
For young kids, this can be a great time to get into the mood with the help of this paper plate school bus craft.
All you need are some basic craft supplies.
So, shall we start?
Before moving on to the craft, we would appreciate it very much if you will check out our Youtube channel and subscribe to it. We regularly upload new easy craft tutorials that are different from what we publish on the blog. Thank you!
So, let's start!
Some of the links in this post are affiliate links, meaning that if you happen to purchase something, I get a small commission at NO extra cost to you.
Materials Required:
Construction paper
Scissors
Glue
Back to school bus craft for preschoolers and kindergarteners step-by-step tutorial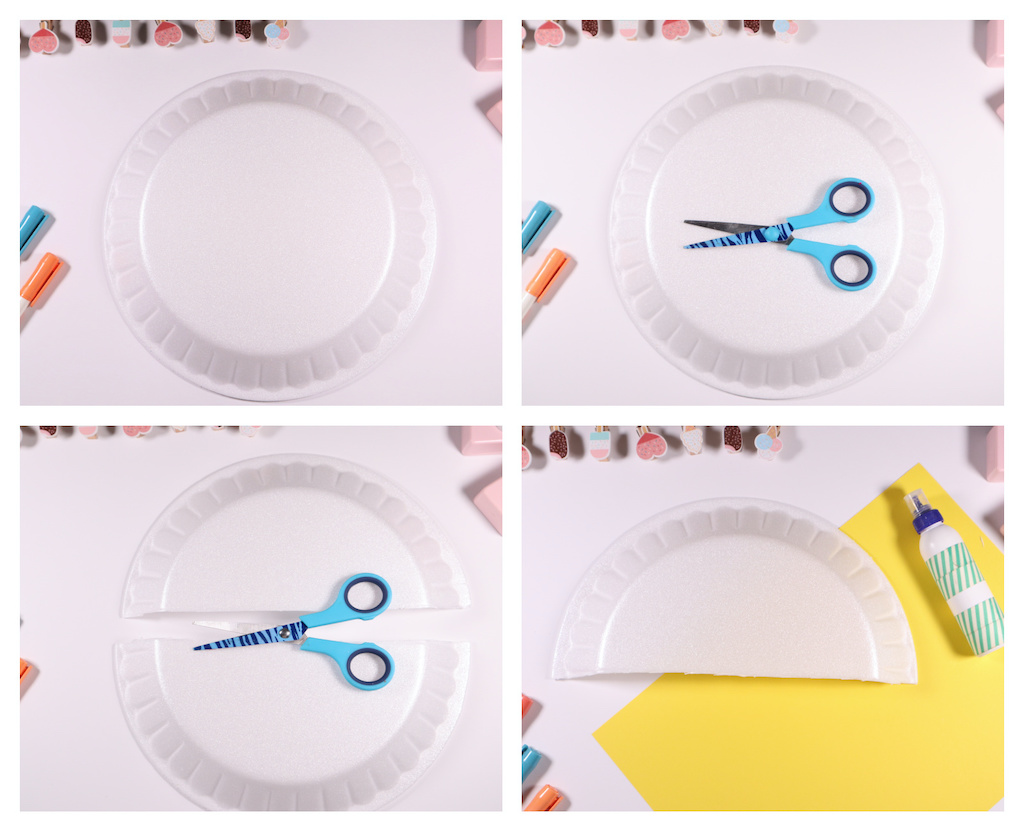 Take a paper plate. And cut it into two halves as shown in the picture.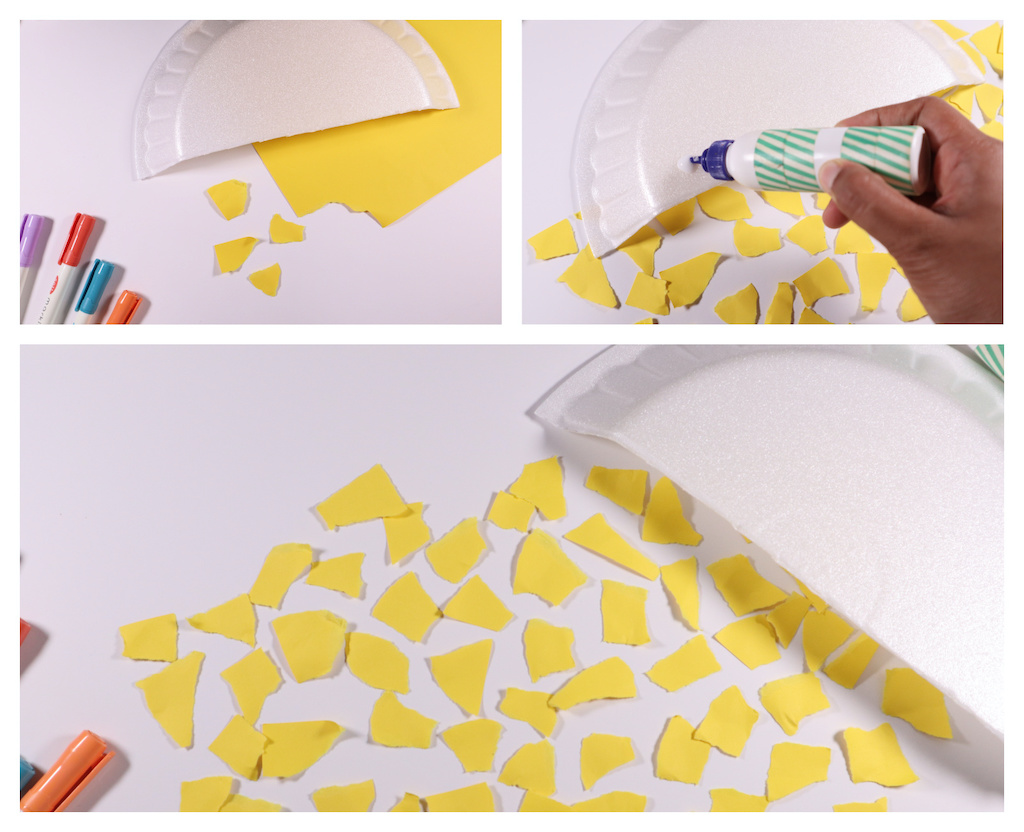 Take a yellow construction paper and let the kids tear it into pieces using their hands.
Next, apply glue onto the paper plate piece and let kids paste the paper pieces onto the paper plate filling all the white space up.
Do it on the raised portion of the paper plate.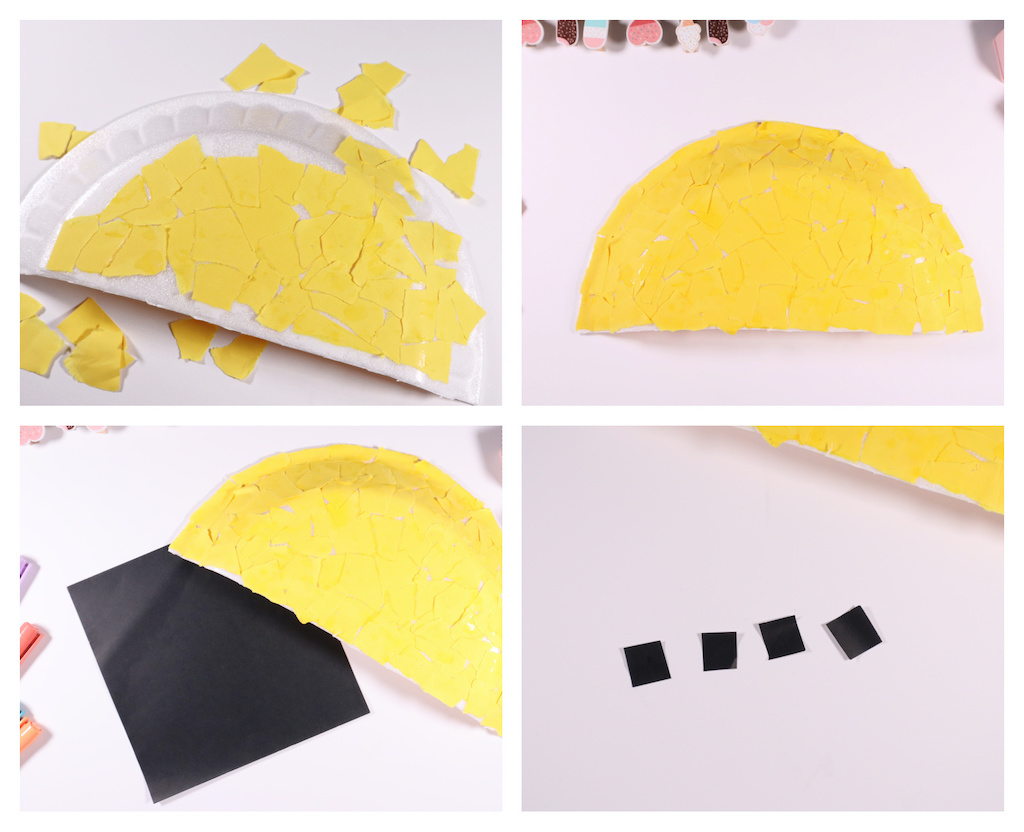 After filling the paper plate with yellow paper, take a piece of black construction paper.
Cut out small rectangular paper pieces – four of them. These black pieces are the windows of the bus.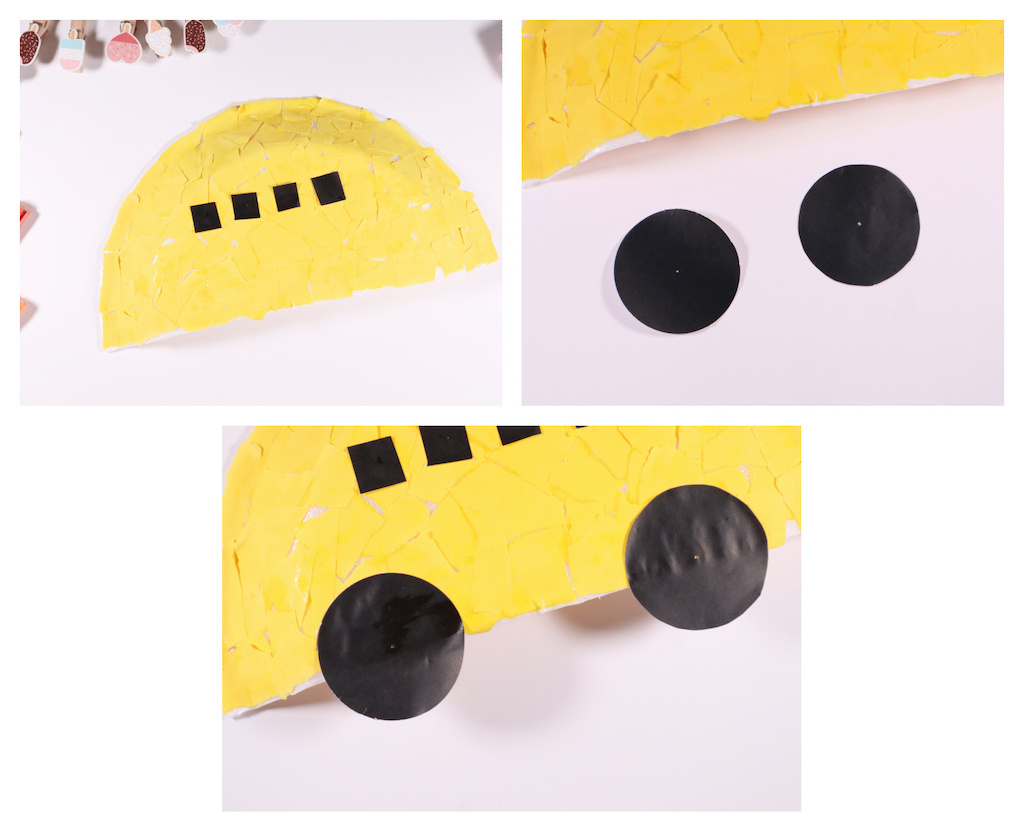 Paste them on the paper plate as shown in the picture.
Now cut out black circles from the same sheet and paste them as wheels on the base of the paper plate.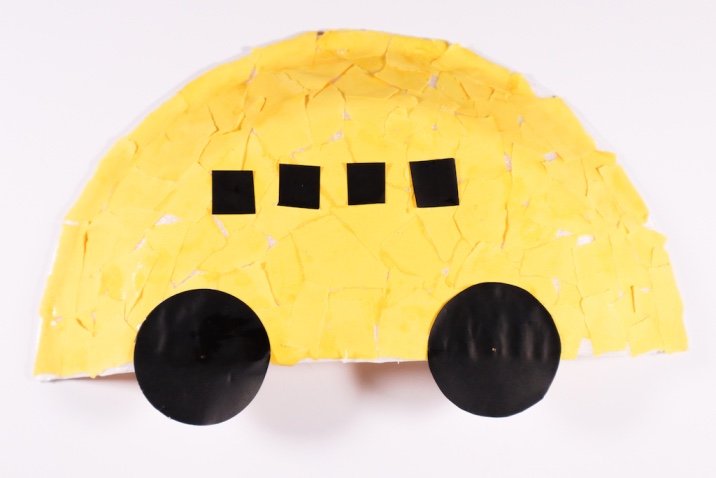 And our paper plate school bus is ready!
More back-to-school craft ideas: