30+ Back-to-school craft ideas
It's back-to-school time and we have compiled a list of back-to-school crafts for kids.
Back-to-school time is met with a lot of excitement and a little anxiety by kids.
Because after so many days of carefree play and screen time, it's time for kids to transition back to the structured environment of new routines, academics, and responsibilities.
Art and crafts have the ability to relax our minds. So try doing these crafts with kids to make the transition smoother and make them feel more ready.
In this post, you can find back-to-school bus craft ideas, apple craft ideas, pencil and crayon crafts, bookmark crafts, back-to-school pencil holders, back-to-school printable activities, and other general activities.
So, let's get started.
Pin for later!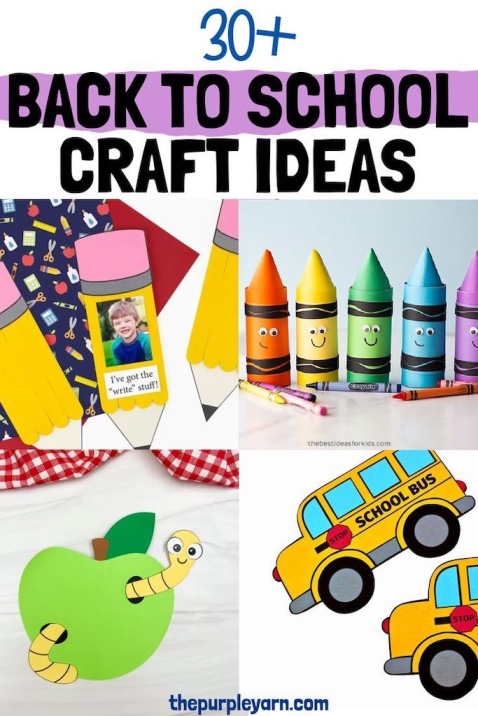 School bus crafts
What's better than a yellow school bus craft to get kids to get into the mood for their upcoming school days?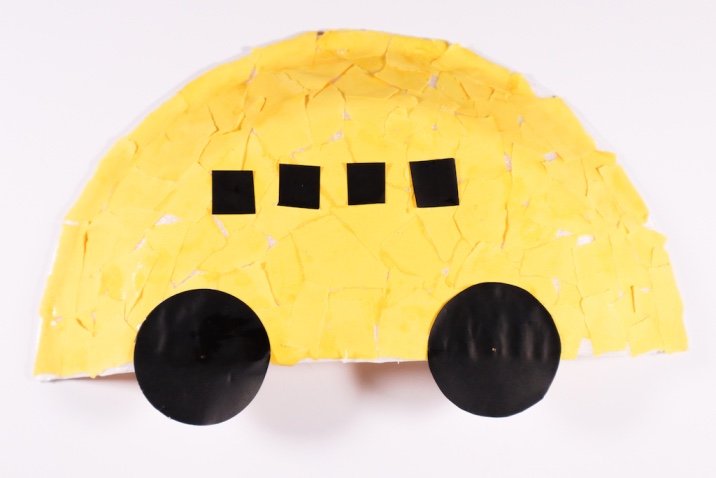 This is an easy paper plate school bus craft from our blog. If you are looking for an easy school bus craft for preschoolers and kindergarteners, try this one.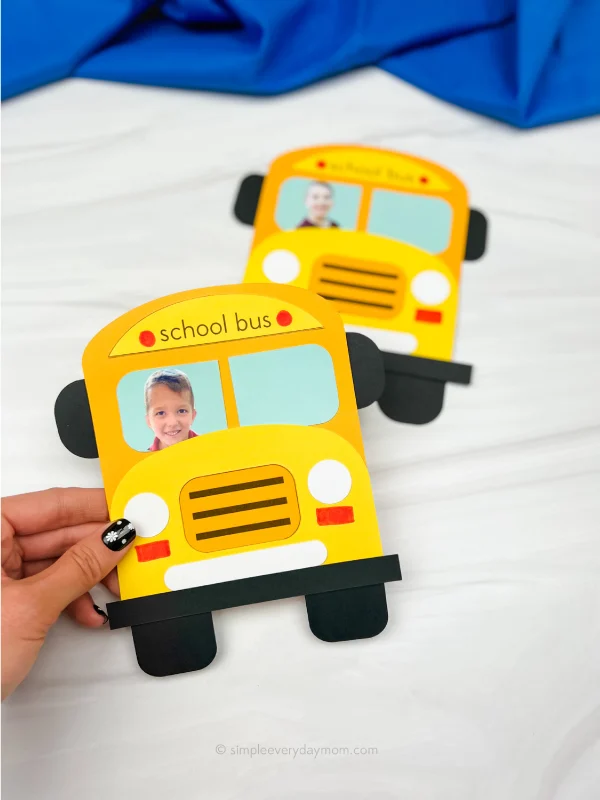 This printable back-to-school bus activity from Simple Everyday Mom is cute and easy. You just need to download the printable template from her website, cut the pieces out and put them together along with adding a photo of your kiddo.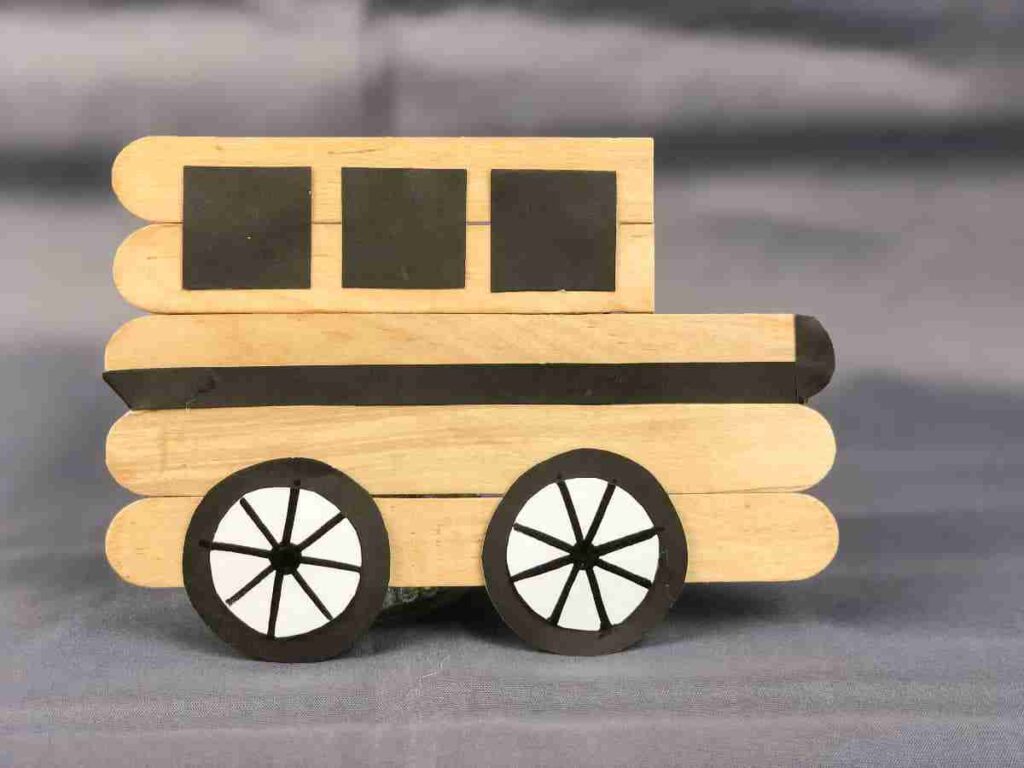 I love this school bus craft from Two Kids and a Coupon. Use craft sticks and construction paper to make this school bus craft just in time for back to school. It would look cool when displayed in the kids' room. What do you think?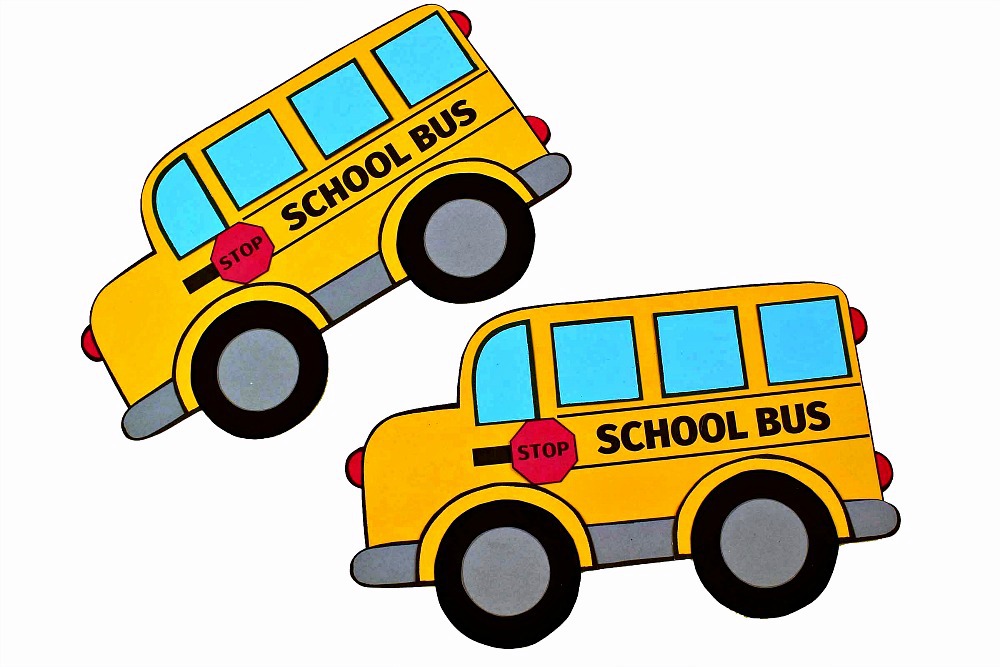 This printable school bus craft from Mama Likes This is cute and easy, so it is perfect for a back-to-school activity or classroom decoration. You can add photos if you want to create a one-of-a-kind keepsake with school pictures.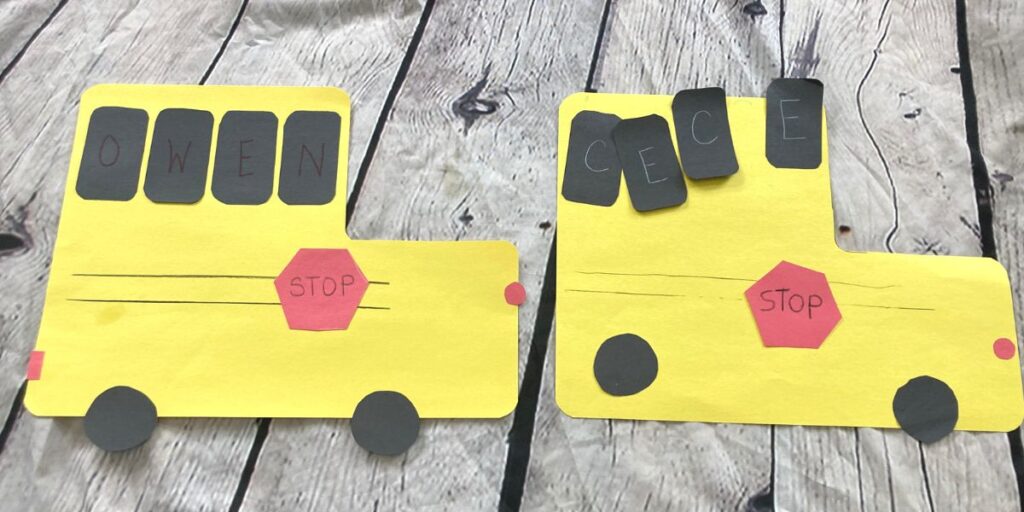 This fun back-to-school craft from Mama of Minis combines name practice with making a school bus craft for kids of all ages. For this craft, you will need a few simple materials that can be found around the house such as scissors, a glue stick, construction paper, and a marker or crayon.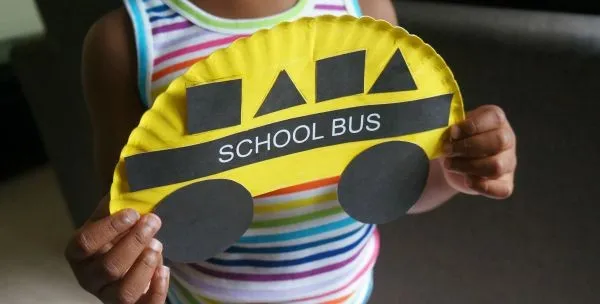 This easy paper plate school bus craft from Honey and Lime is such a fun project to celebrate the back-to-school season! It's not only fun but educational too as it involves teaching kids about shapes.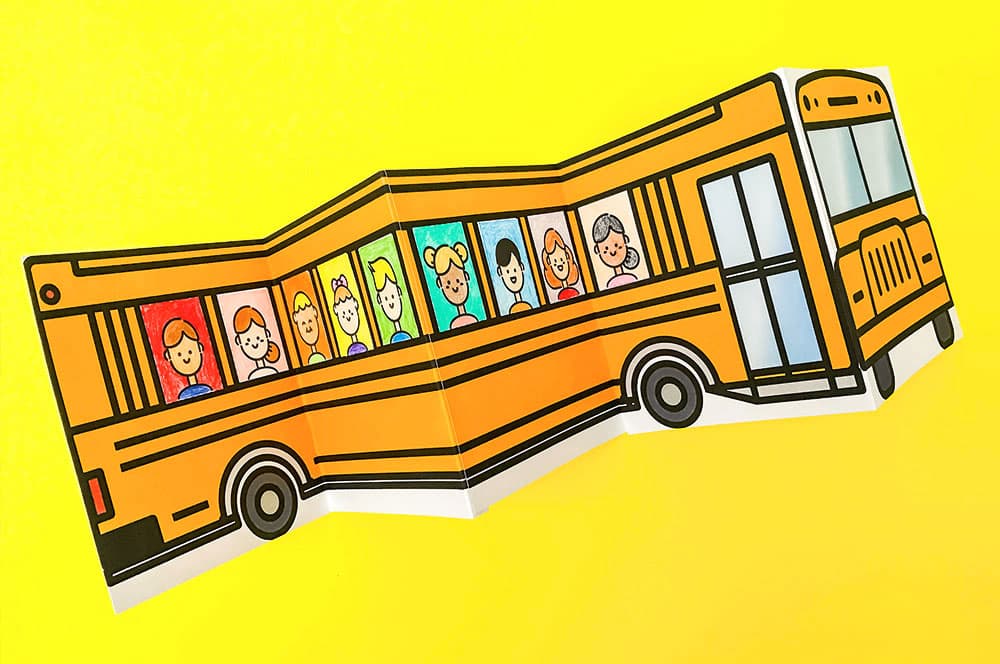 Celebrate the back-to-school season with this cool foldable printable bus activity from Barley and Birch. She provides a free printable for the school bus and for the little passengers inside. Kids can stick their own and their friends' pictures too. Isn't it cool?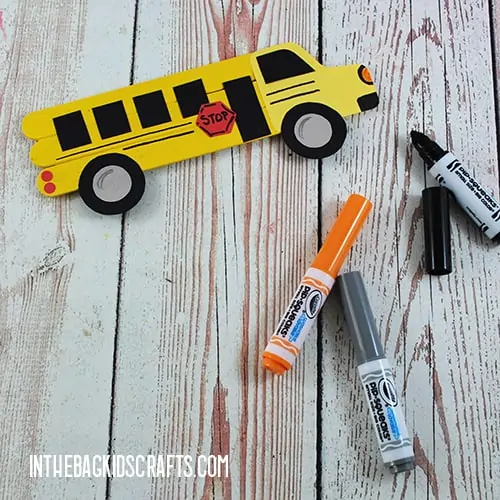 This simple popsicle stick school bus craft from In the Bag Kids' Crafts comes with a free template for easy crafting with the kids. You also require popsicle sticks, paint, and some other basic supplies to do this craft. This looks like a fun craft, isn't it?
Here is a fun craft from A Little Pinch of Perfect to keep track of the days until the start of school. Each day the kids remove a paper chain until finally, they reach the top of the school bus which is ready to take them to their first day of school. You will also get a free template to do the craft.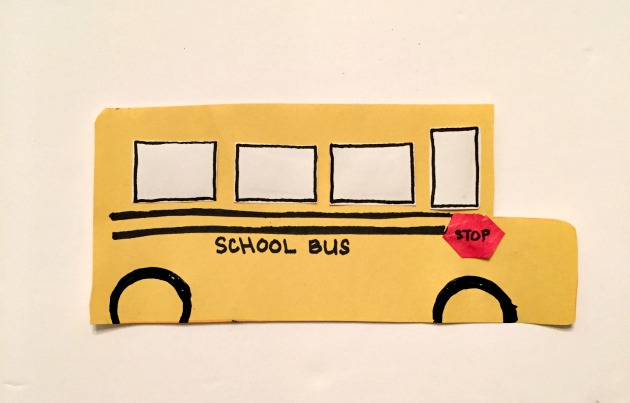 And last, but not least, the school bus craft is from Family Focus Blog. This one is easy to do with construction paper, toilet paper rolls, and some basic craft supplies.
Apple crafts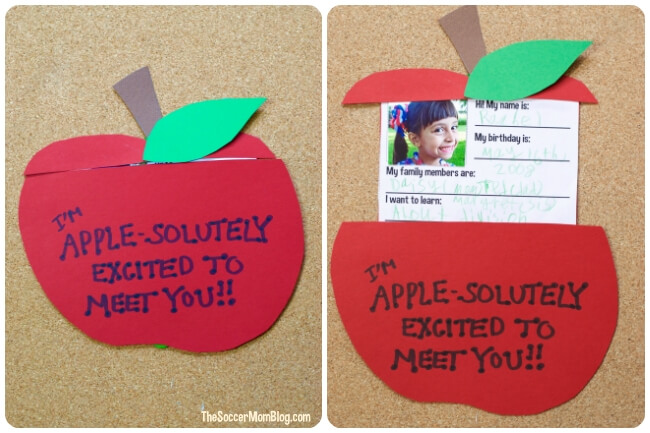 Here is an About Me apple pop-up card for your kids to introduce themselves to teachers when the new academic year starts. The idea is from The Soccer Mom Blog and I think this is an innovative way that will help kids to deal with the anxiety they might have when meeting new teachers.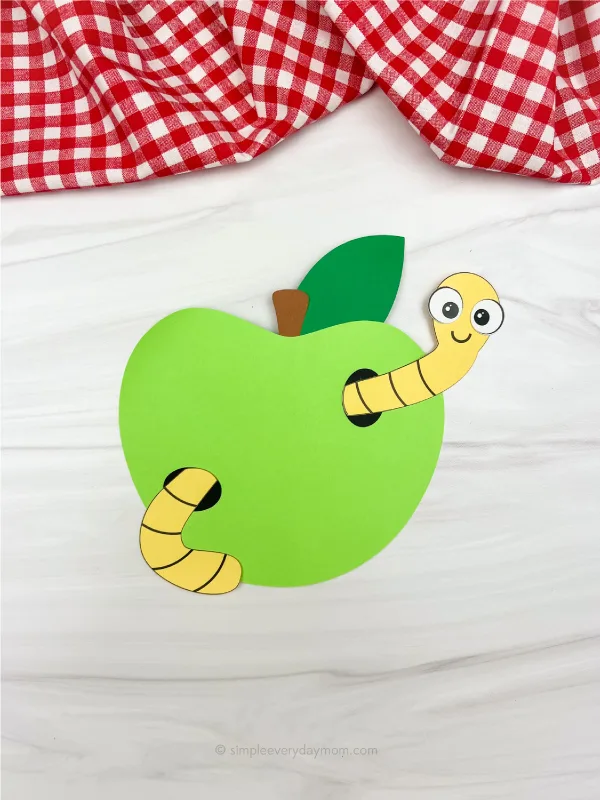 Here is a cute worm in apple craft from Simple Everyday Mom. You just need to download the template and get some construction paper sheets and scissors to do this cute-looking craft.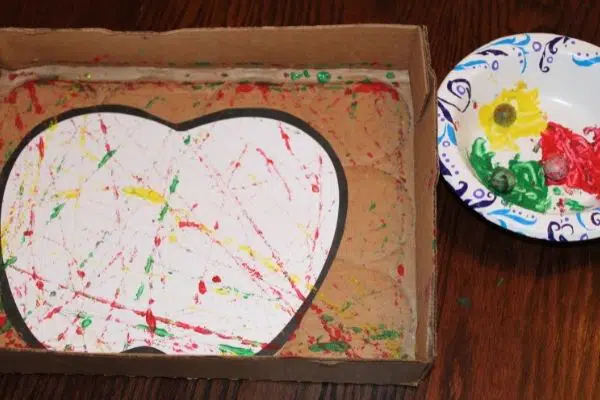 Marble painting is great for developing fine motor skills in kids. Besides, any craft that includes paint is fun! Here is an Apple marble painting craft from Simply Full of Delight.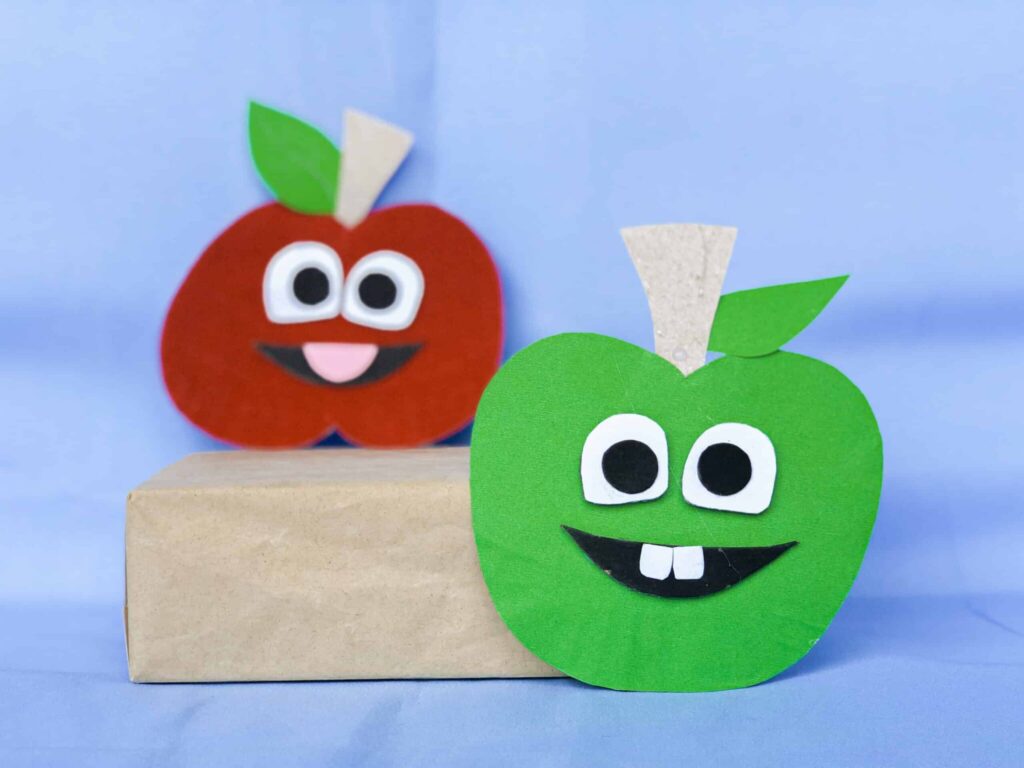 Here is another fun apple craft idea for preschoolers from Craft Play Learn. This craft is suitable for preschoolers and can be done with simple supplies.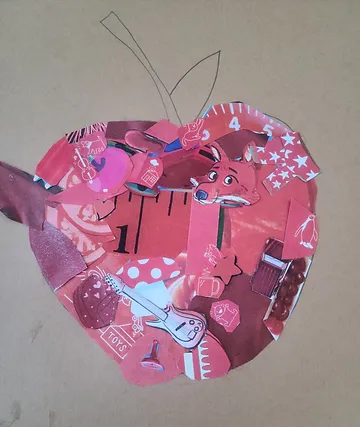 And the final apple craft on our list is from The Dragon Mama. This is a mosaic apple craft that kids as young as 3 years old can do. It's a good craft idea to practice scissors skills as well.
Back-to-school pencil and crayon crafts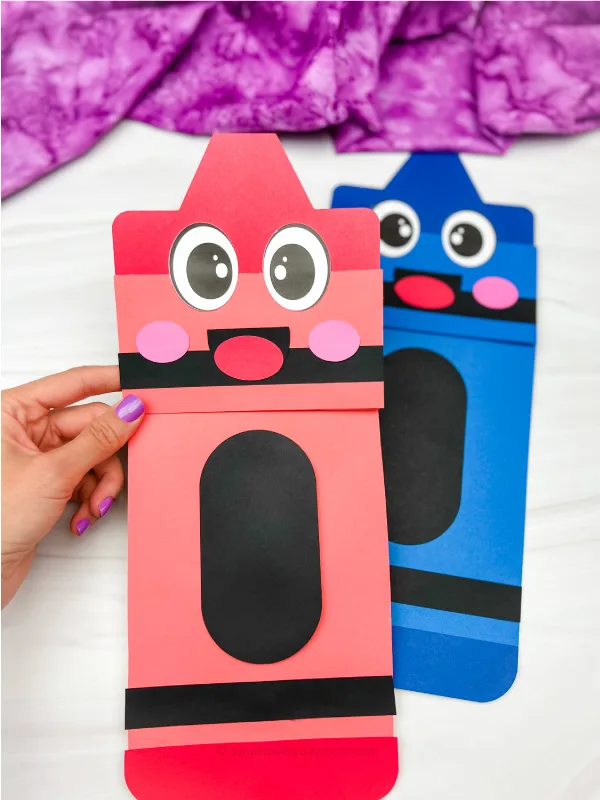 Here is a back-to-school crayon craft from Simple Everyday Mom that is suitable for kids of all ages and can be done with a few supplies. Kids can use this one for pretend play and is great for bringing out their imagination.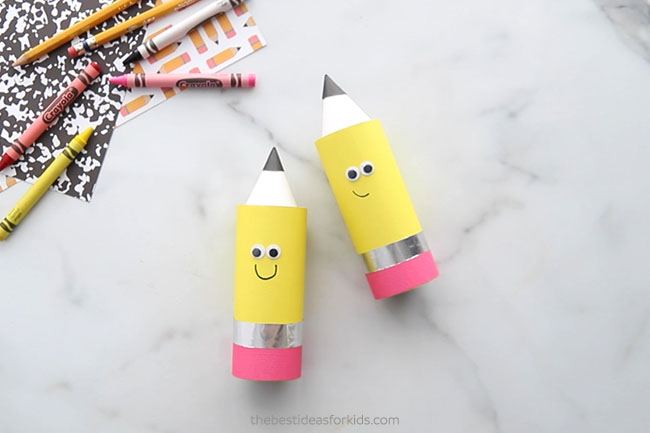 This toilet paper roll pencil from The Best Ideas for Kids is so cute to make for a classroom! You can make these cute pencils using their free template. This item is ideal as a gift for the kids' teacher and can also be turned into a pencil holder. Cool, right?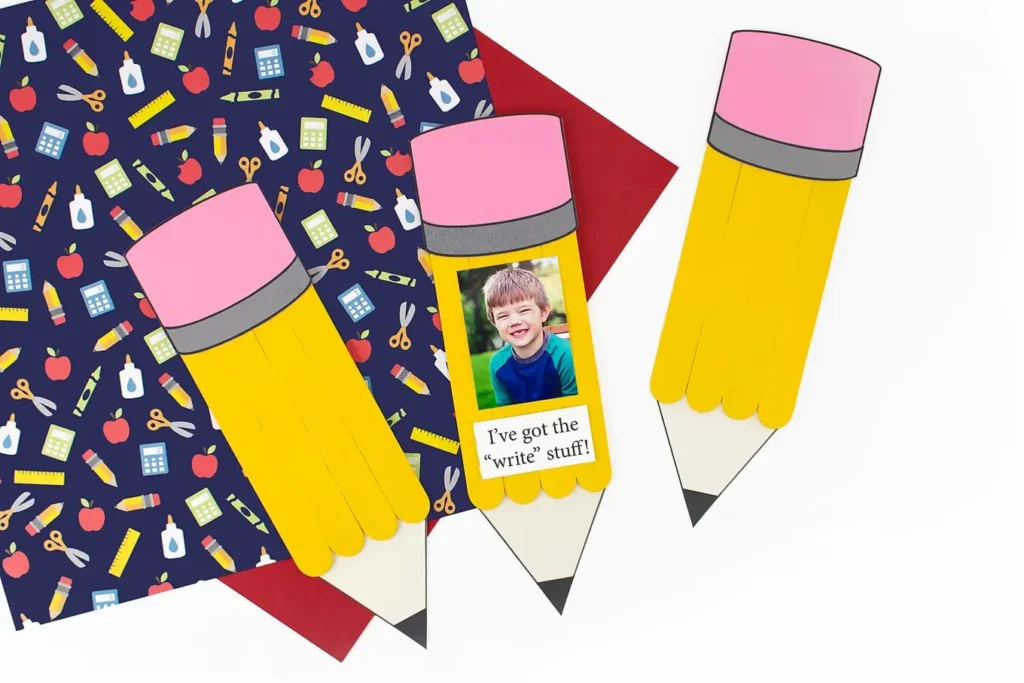 This Popsicle Stick Pencil craft from Fireflies and Mudpies is a fun keepsake for kids to make for their families! With a cut-and-paste printable template, and using some other basic supplies, this craft is a good one to try this back-to-school season.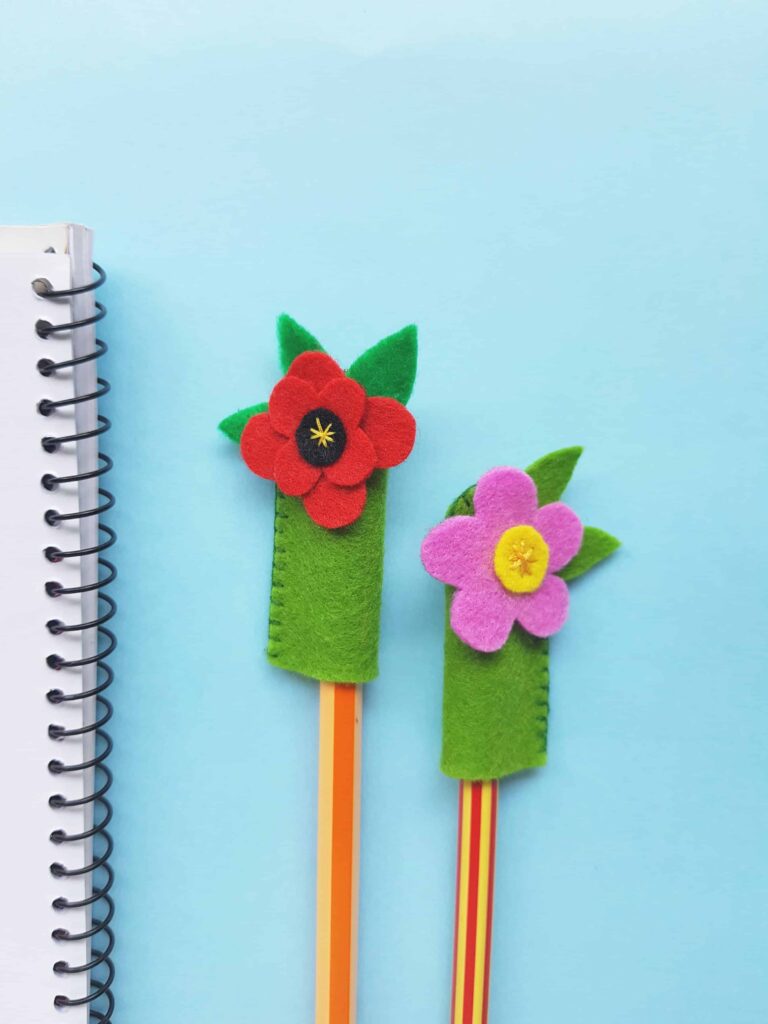 This is a flower pencil topper craft idea from The Inspiration Edit. You can download the free poppy flower template and do this craft using felt cloth and some other basic supplies.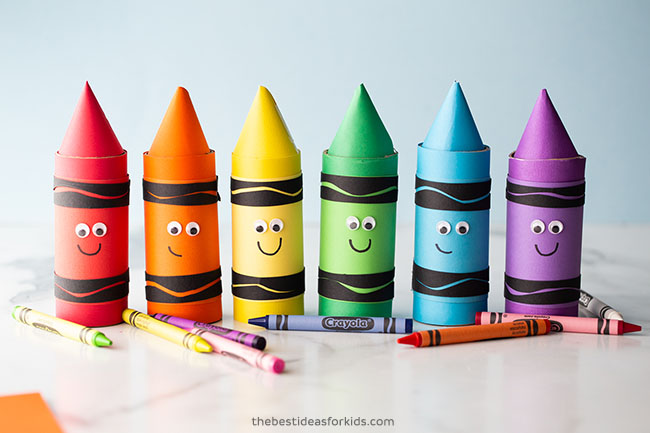 Here is another cute back-to-school crayon craft from The Best Ideas for Kids. This one is pretty similar to the pencil craft given above. But these crayons look so cute, so I thought this should be included too.
Back-to-school bookmarks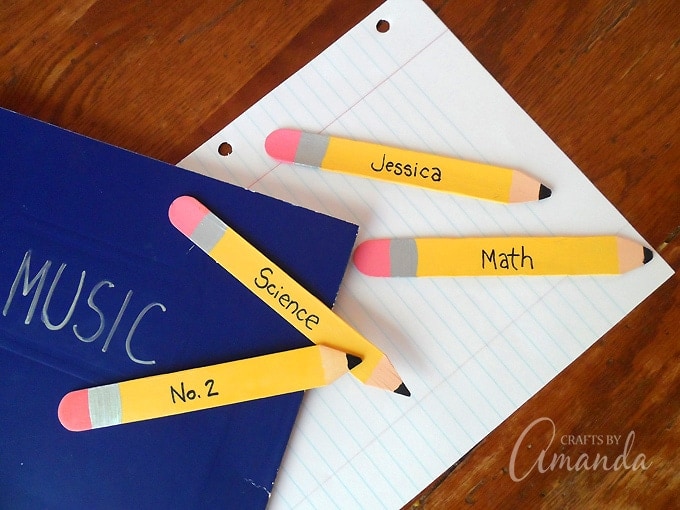 This craft stick bookmark from Crafts by Amanda is a good one for kids to keep track of their reading progress or their homework. And they look adorable too!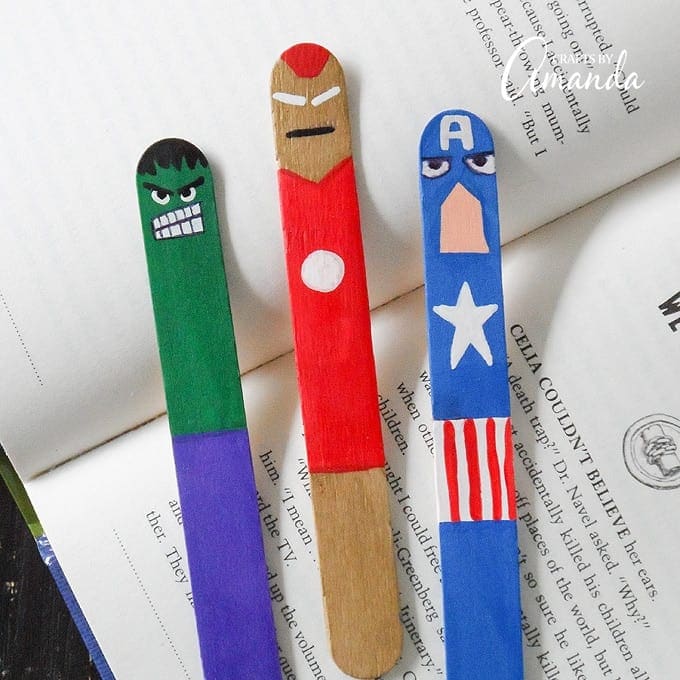 If your kids love the Avengers, these Avengers Bookmarks, again from Crafts by Amanda, are the perfect craft for them. Not only kids but grown-up Avenger fans can try this one too!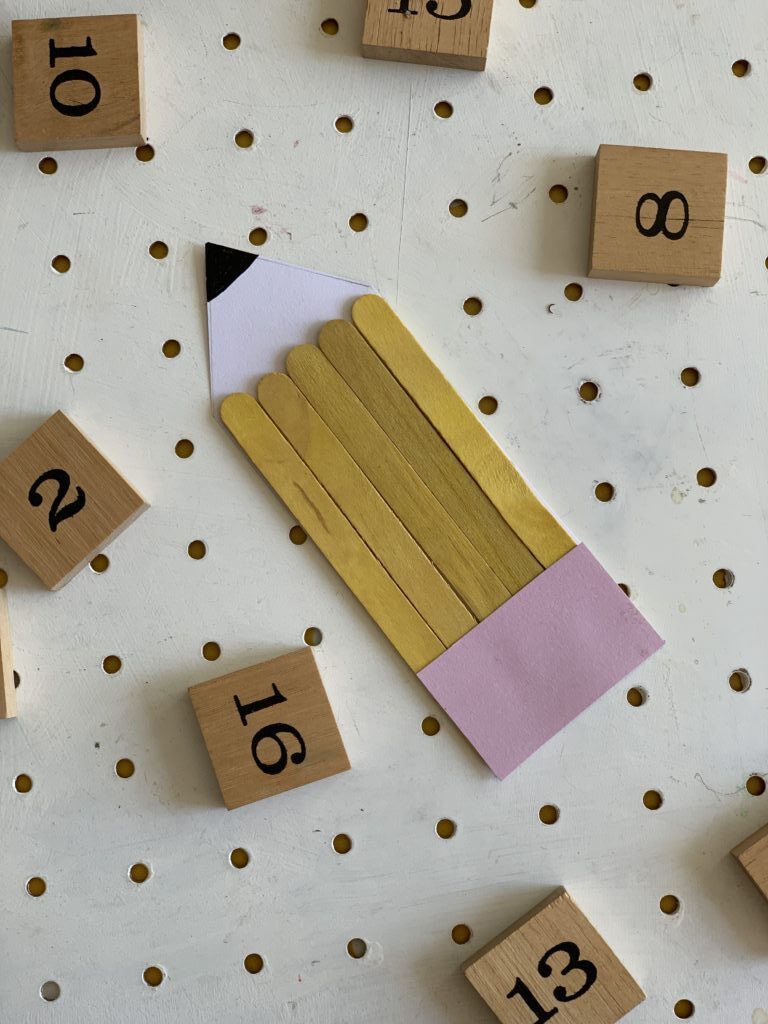 This craft stick bookmark from The Gingerbread House is an easy back-to-school craft idea.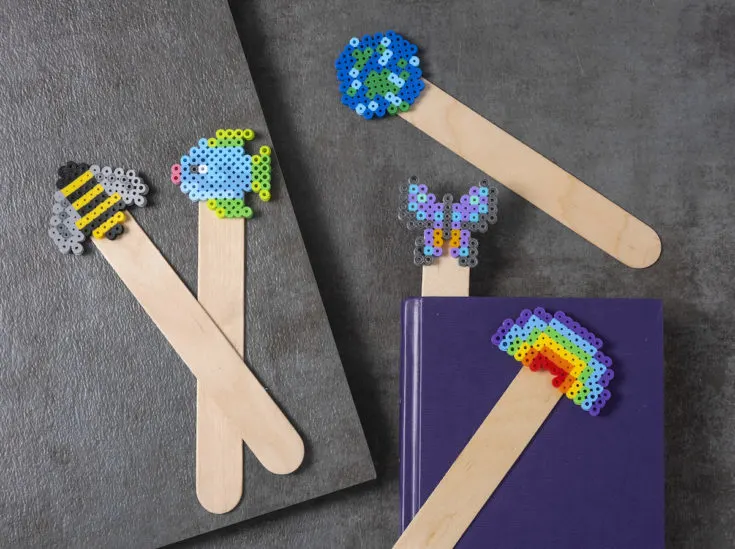 If you have Perler beads at home, try this bookmark craft from DIY Candy. There are ideas for different animal patterns. Kids can make bookmarks for themselves and also gift them to their friends.
Pencil case and pencil holders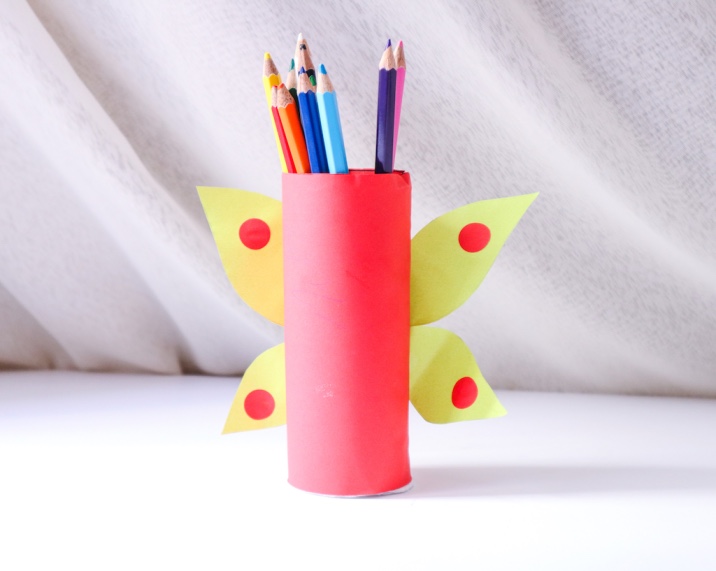 This is an easy butterfly toilet paper roll pencil holder from our blog. All you need to make this is a toilet paper roll, construction paper, and some other basic supplies.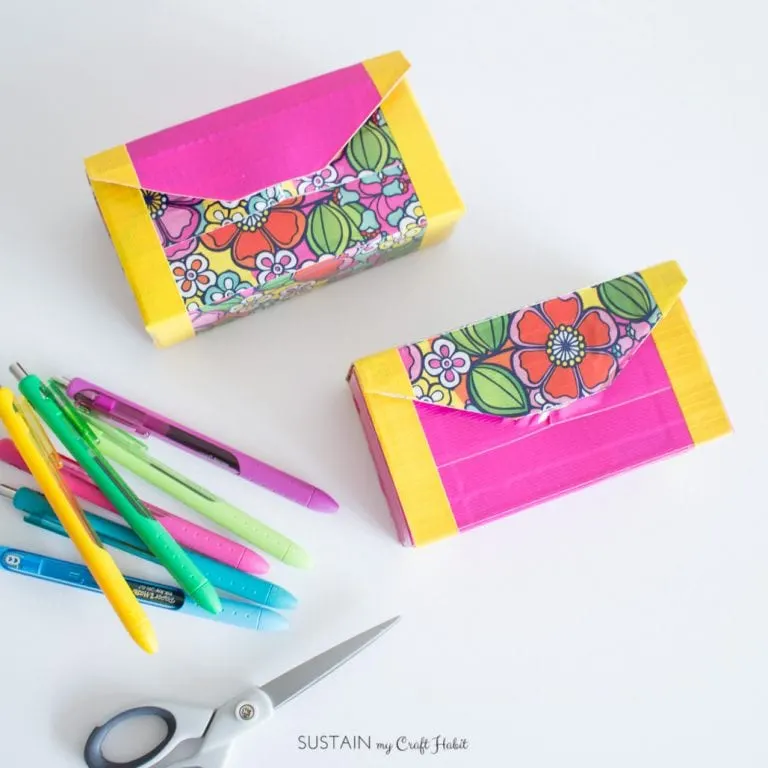 If you love doing crafts with upcycled materials, try this pencil case using Duck tape and a cardboard box from Sustain My Craft Habit. It looks pretty and definitely gives kids ideas about putting waste materials at home to good use.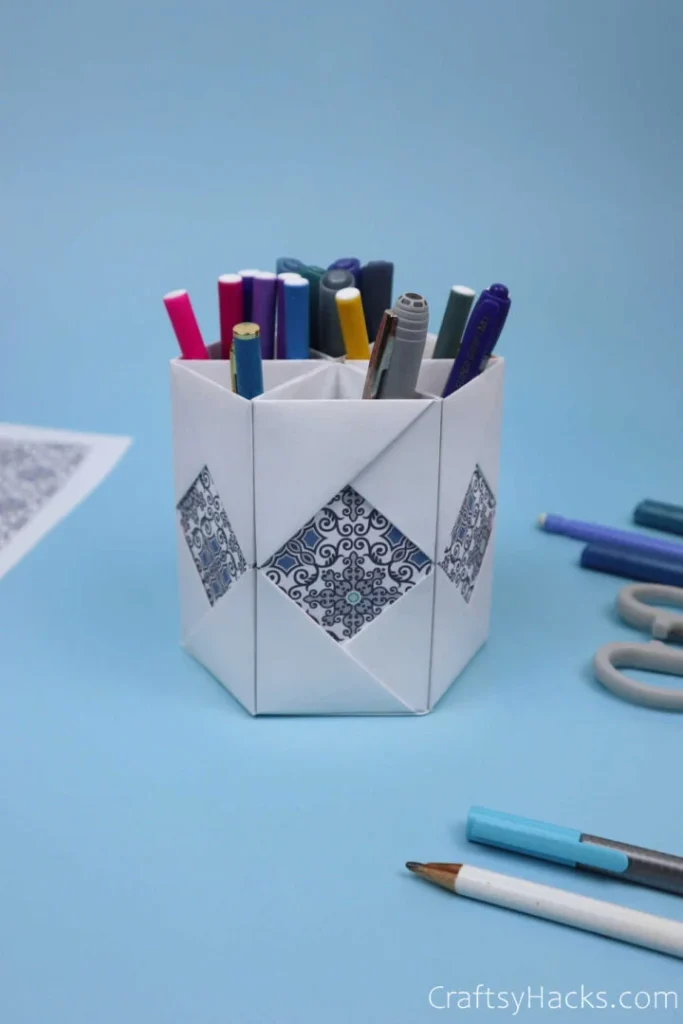 I love this pencil holder idea from Craftsy Hacks. It definitely looks sturdy and I love how it is made using paper only!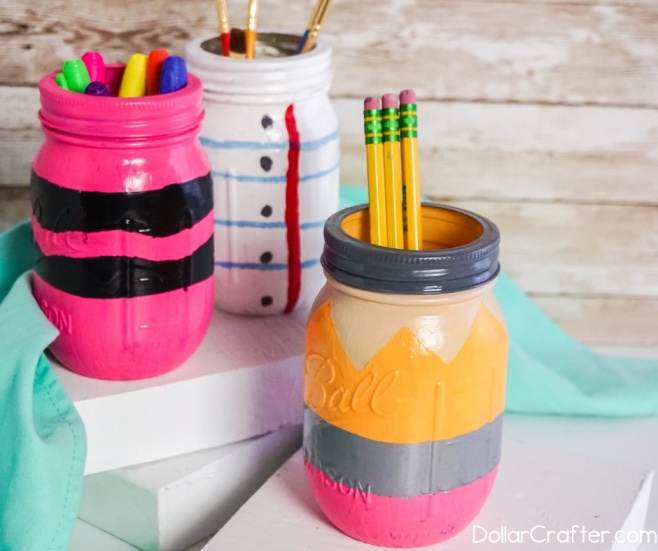 Here is another great pencil holder idea for kids from Dollar Crafter. These will add a pretty touch to their desks. What do you think?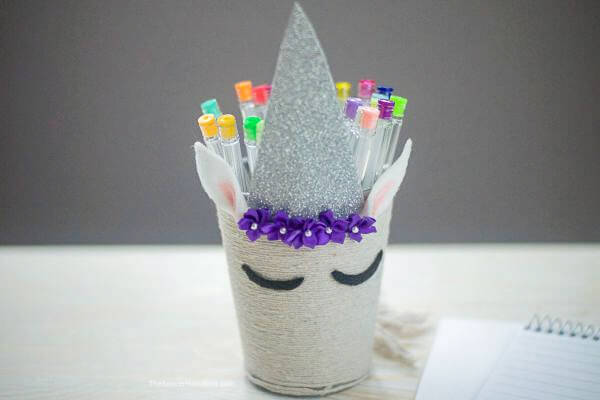 If you have unicorn lovers at home, this pretty unicorn pencil holder from The Soccer Mom Blog is a must-try.
General Back-to-School crafts
Here is a fun wreath idea kids can make using crayons. This craft idea from Dollar Crafter is perfect as a back-to-school gift idea for teachers.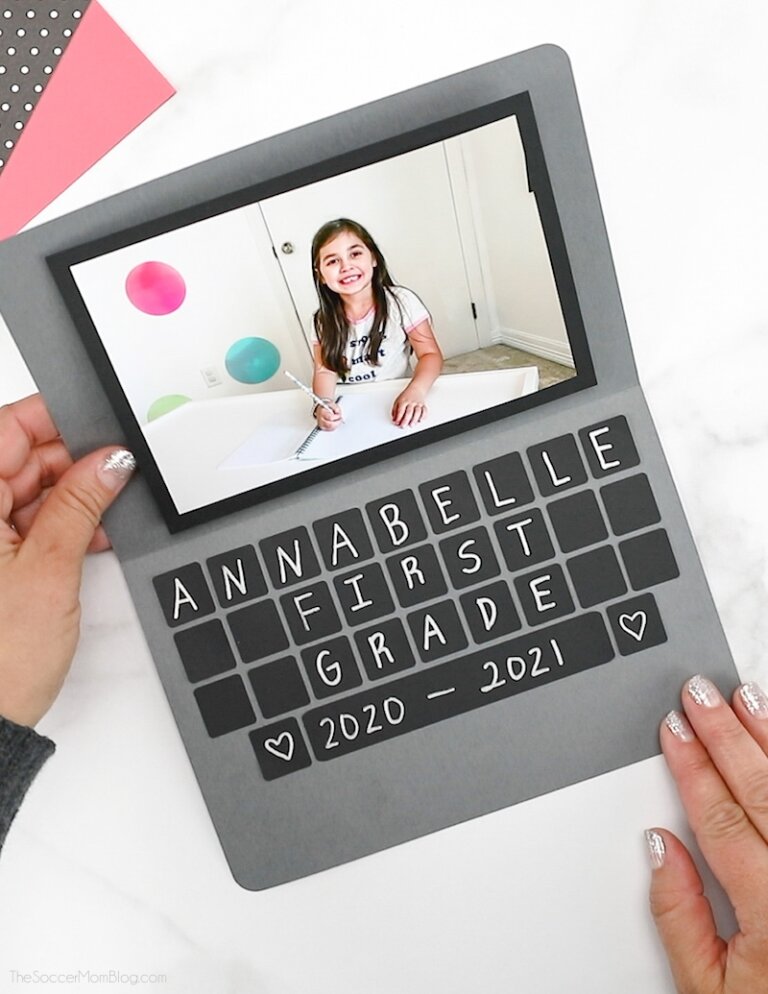 This craft idea was released during the virtual class season we all had back in 2020. Nevertheless, I think it's still a cool craft idea to try. This idea is from The Soccer Mom Blog.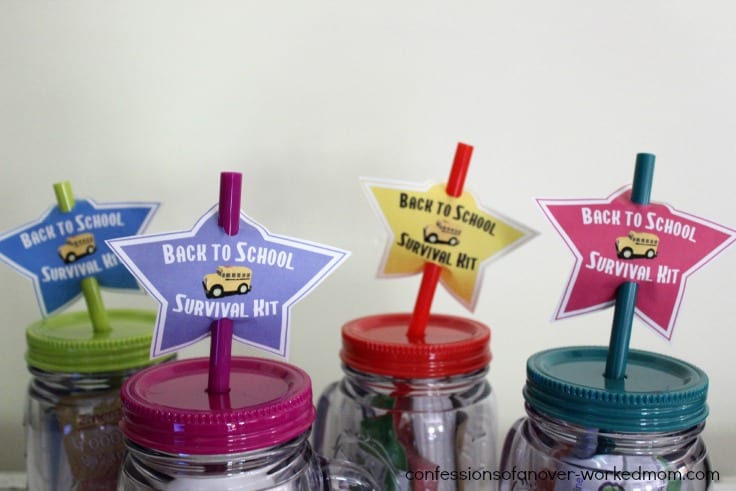 I love this idea from Confessions of an Overworked Mom to make a DIY teacher survival kit idea. It's pretty useful for teachers and a nice gesture from the kids and their parents.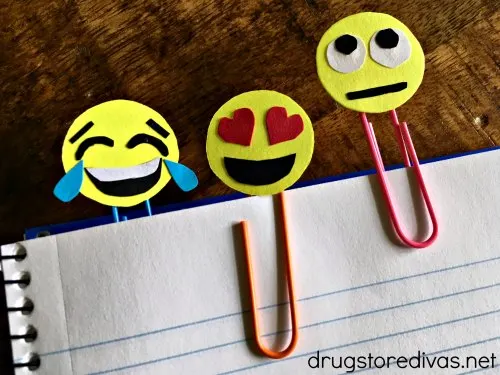 If you have kids who are obsessed with emojis, this emoji paper clip idea from Drugstore Divas is a good one to try.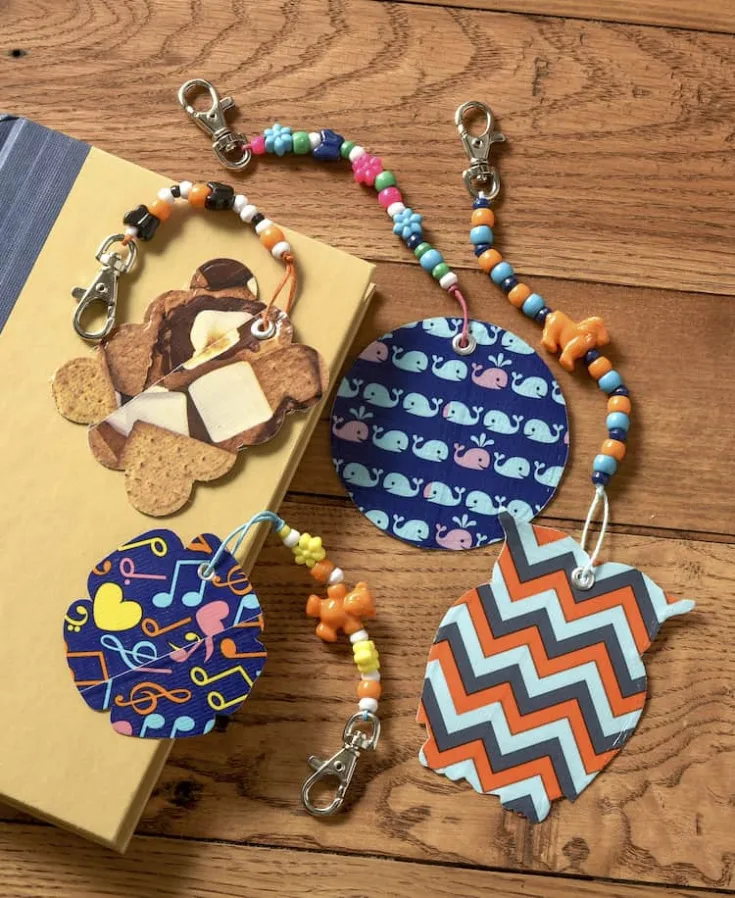 Here is a cool craft idea from Mod Podge Rocks Blog – Backpack charms using Duck Tape! This is an easy craft idea and a pretty addition to your kids' backpacks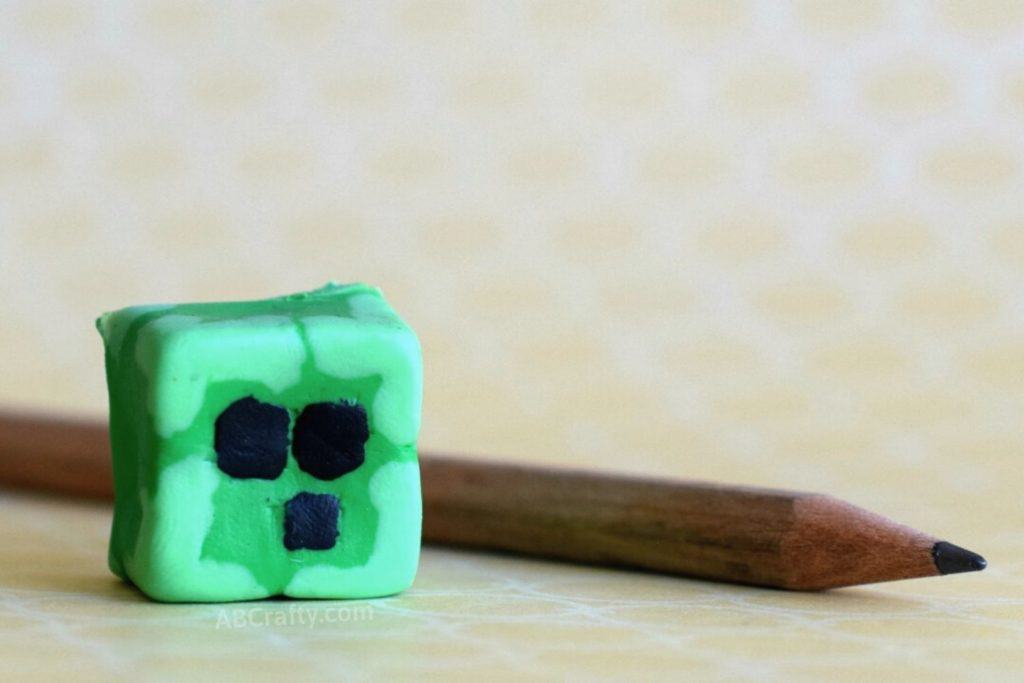 Have you ever tried making homemade erasers? Here is a cool Minecraft eraser idea from AB Crafty to try.
Back-to-school printables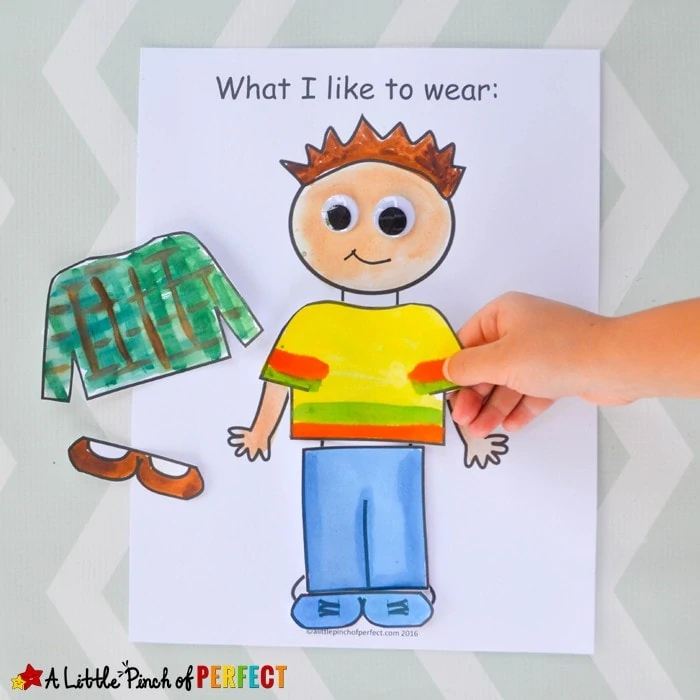 With the new academic year comes the time of introducing each other to classmates and teachers. This printable activity of What I Like to Wear from A Little Pinch of Perfect is apt for talking about your kids' tastes in clothes.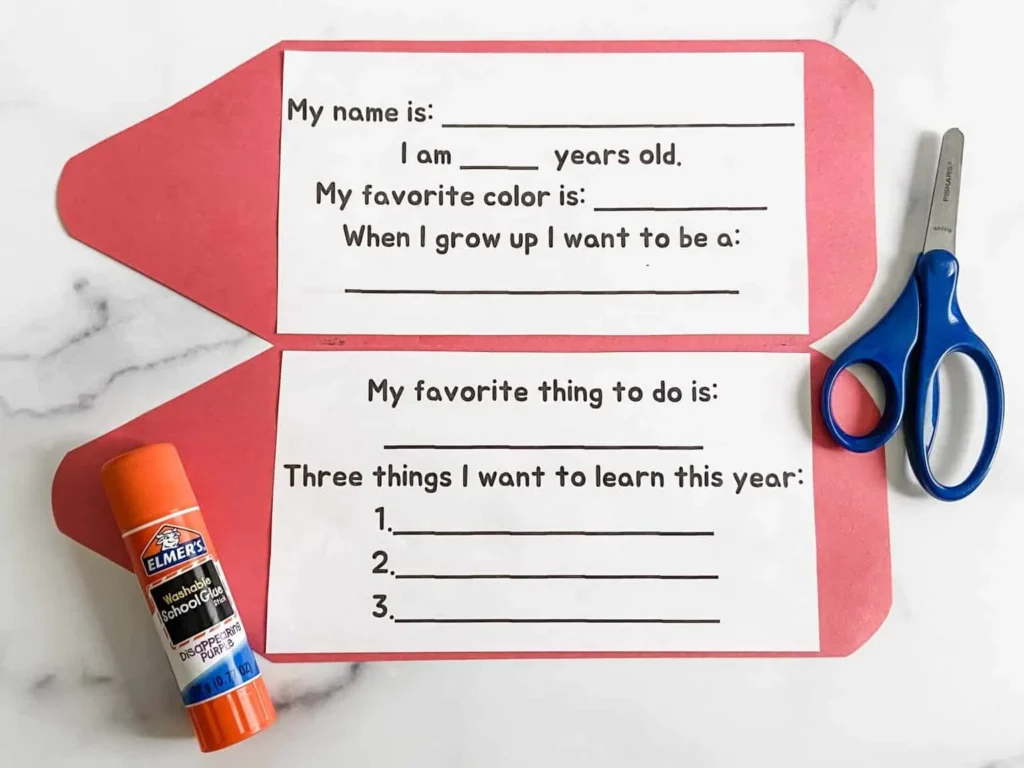 The First Day of School crafts are always popular. Here is a First Day of School crayon printable activity from Wonder in His World, suitable for preschoolers to fifth graders.
This is a photo activity, so you can paste a photo on the cover area. Making it year after year is a great idea to see how much your child has grown up over the years and see how their tastes and ambitions have changed.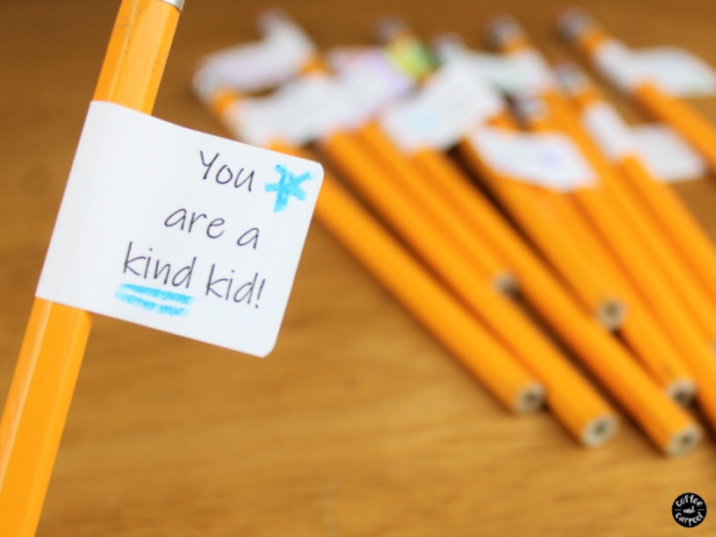 If one of your goals as a parent is to raise kind kids, here is one activity that's suitable for you. These printable kindness pencil toppers from Coffee and Carpool are an amazing gift for kids to use for themselves and a gift to friends to share the message of kindness.
Here is one more back-to-school bookmark idea for you. This is a printable activity from Creative Ramblings Blog. All you need to do is download the printable bookmark, make your kids color it, and make the tassels.
Thus, we have come to the end of the post. I hope you got enough inspiration and ideas for your next back-to-school craft with kiddos.
If you like the ideas and don't wanna miss them, PIN the images on your Back-to-School Pinterest board!